Most city-dwellers are unaware of the subterranean waterways flowing beneath their feet, but many cities have forgotten rivers that have been buried underground for over a century.
In Paris, a stream named the Bièvre used to flow through the Left Bank, joining the Seine near the Gare Austerlitz. In the 1800s, Victor Hugo described it as an idyllic urban oasis and its water was rumoured to have magical properties. But over time water-mills, tanners and shoemakers gathered around the Bièvre, and by the mid-nineteenth century it had become a health hazard. Baron Haussmann's transformation of the city saw it gradually buried underground, until it completely disappeared from the Parisian landscape in 1912.
Several efforts to revive the Bièvre have since failed, but in 2020 the Paris city council announced its intention to recover the forgotten waterway as part of its ambition to bring nature back into the city. Bodies of water can mitigate the heat island effect by absorbing heat, and can also help prevent flooding by carrying excess rainwater. 'The renaissance of the Bièvre is no longer an unrealistic hypothesis,' Dan Lert, the deputy mayor in charge of climate, water and energy, said after mayor Anne Hidalgo was re-elected in 2020. 'There is a real need for more cool, green areas in Paris!'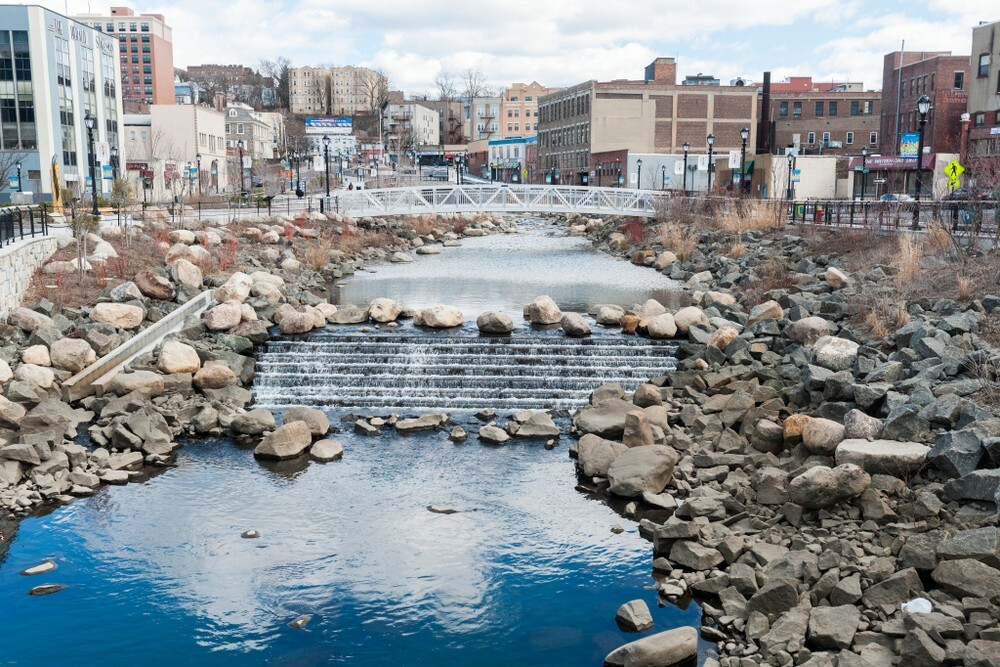 The Bièvre is not the only urban river to experience a renaissance. Around the world, 'daylighting' (the process of uncovering lost rivers, also known as 'deculverting') has been developing slowly but surely. In 2014, Auckland 'daylighted' the Fairburn and Parahiku reserve streams. Sheffield inaugurated its Porter Brook pocket park in 2016, and for the past decade the city of Yonkers, New York has been uncovering the Saw Mill River, buried since the 1920s. Madrid, Manchester and New York City are also considering similar restoration projects.
Most of these urban rivers were covered up during the urbanisation of the nineteenth and early twentieth centuries, and as water quality deteriorated they were gradually put into culverts underground and sometimes turned into sewers, which also helped prevent floods. But with today's technology and engineering, keeping them underground often doesn't make sense any more. In fact, cities are realising that opening up old rivers could help them adapt to climate change.
Cities are realising that bringing back old rivers could help them adapt to climate change
'Burying rivers underground ultimately isn't a solution because they're still there, we've got to coexist with them,' says Adam Broadhead, a scientist at sustainable development firm Arup who has been researching daylighting projects worldwide. 'The most sustainable approach, when it comes to adapting to future climate change, is thinking if we can live with them as open channels again, and I think when carefully thought out, the answer is: yes we can. There are plenty of examples where you can see it happening.'
As periods of heavy rainfall become more frequent, cities are becoming increasingly vulnerable to flash floods. In Sheffield, where culverts have collapsed in recent years, the daylighting of the Porter Brook was conceived as a flood defence project. It was so successful that further plans to clean up and develop the Sheaf and Porter rivers are under way.
'Culverts all over the UK are approaching 200 years old and are starting to degrade,' Broadhead says. 'If they get blocked up – which they often do – it's a maintenance burden, so opening them up again will often improve flood risk.'
Though still an unfamiliar term to most people, 'daylighting' is not a new concept. The city of Zurich has been doing it since the late 1980s, and the practice – known in Switzerland as Bachkonzept or 'stream concept', has even been made into law in order to prevent clean water from being mixed with polluted sewage. To this day, Zurich has resurfaced around 15km of brooks, which flow through the city and into Lake Zurich or the Limmat and Glatt rivers.
Having clean water flowing through rivers instead of sewers was seen as an opportunity to revive certain areas and improve quality of life. But it also made the water system more efficient. The streams divert 200 to 250 litres of clean water from the sewage system per second, significantly reducing wastewater treatment costs.
One revived stream in Seoul has been credited with revitalising a whole neighbourhood
'You can save money because you don't have to build such a big wastewater treatment plant,' says Markus Antener, who has been working on the Bachkonzept at the Zurich city council since the project started. However, he also points out that Switzerland has a special approach to water quality. 'We are at the source of some big rivers, like the Rhine and the Rhône. We start with clean water, so we try to make sure it's still clean when it leaves the country.'
One of the biggest and most prominent recovered urban streams is the Cheonggyecheon in Seoul, which opened in 2005 and has been credited with revitalising a whole neighbourhood. Built where an elevated highway once stood, the stream and its surroundings have been turned into a public park where people gather for a stroll, picnic or after-work drink.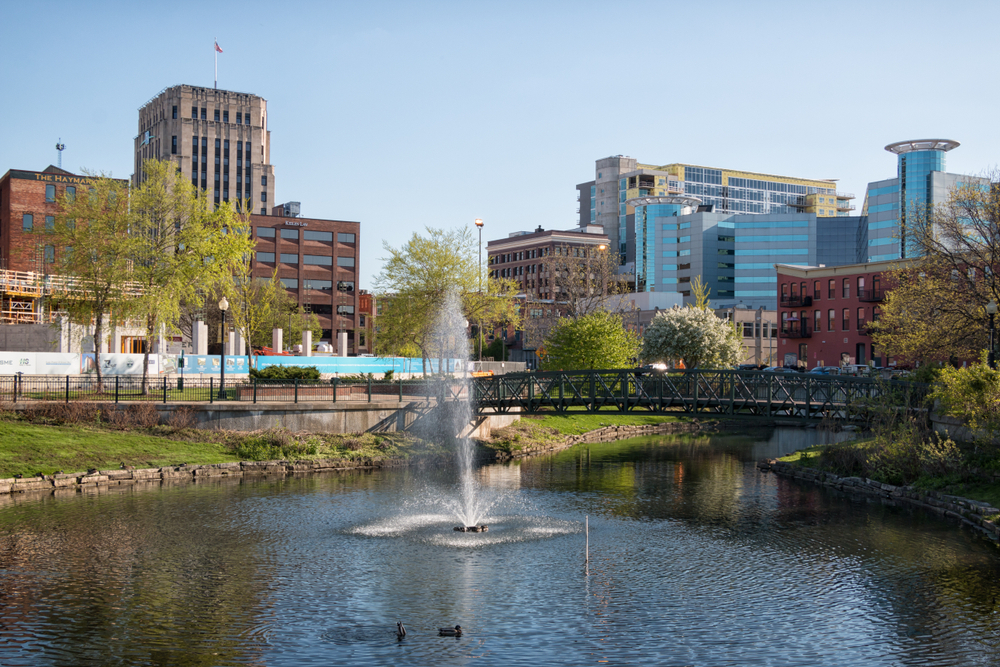 Though Broadhead argues the Cheonggyecheon is not a true daylighting project (the river still flows in culverts underground, and the water pumped through fountains at the source), he admits it has done a good job of helping popularise the concept and showing its benefits. 'It's a really good example of cultural daylighting, because it's one of the best-known examples and it's helping raise awareness of it,' he says.
In London, Broadhead is currently working on a project to open Branch Hill pond on the edge of Hampstead Heath, which he hopes will get people more interested in the nearby lost river Westbourne. 'If it can help people realise that there was water flowing through their neighbourhood, it does bring that bit of habitat,' he says. 'But it's also that little seed that will be planted to encourage them and future generations to think about where they could open up more.'