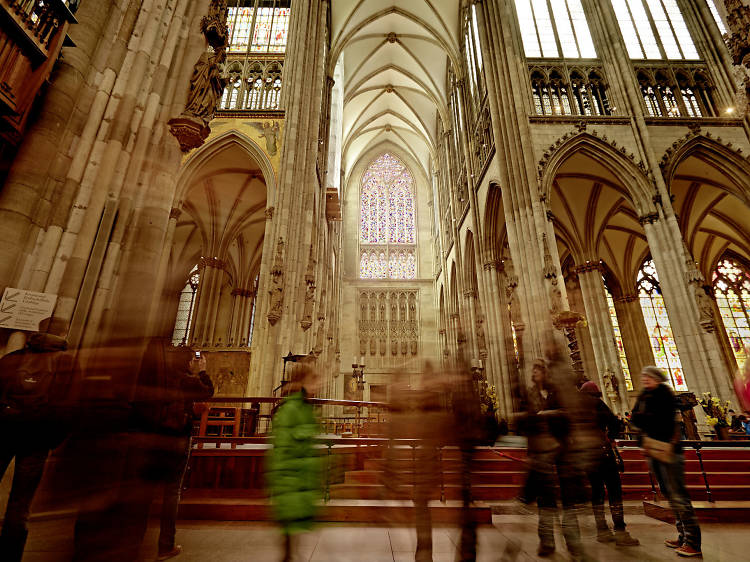 Photograph: Courtesy Axel Schulten / KölnTourismus GmbH
What is it? With its remarkable twin-spire church, the Cologne Cathedral is Germany's most visited tourist attraction. Stand humbled in the nave surrounded by stained glass and vaulting ceilings, but know you won't be alone—around 20,000 people flock to the cathedral on a daily basis.
Why go? Its architectural prominence is no tall tale: towering at 515 feet tall, its home to the largest facade of any church in the world. God-level stuff.