Heads up! We're working hard to be accurate – but these are unusual times, so please always check before heading out.
The 13 best things to do in Cologne
From the Chocolate Museum to a techno club in a scrapyard, check out the best things to do in Cologne
Centred around a towering Gothic cathedral, this is a cultural oasis in the sleepy German state of North Rhine-Westphalia: tackle the best things to do in Cologne to dissect all there is to it.
The town is a cultural meeting point where Germany's old traditions meet new modern influences. It's at its best during the city's world-famous Carnival celebrations—a city-wide fancy dress party fueled by beer and good spirits, starting on Shrove Thursday and running right through the Easter weekend—but there's something to do in Cologne all year round. Get a taste of the tightly-protected Kölsch brews, visit the Chocolate Museum, dance the night away to techno and eat your bodyweight in sausage before you leave.
Done something on this list and loved it? Share it with the hashtag #TimeOutDoList and tag @TimeOutEverywhere.
Find out more about how Time Out selects the very best things to do all over the world.
Best things to do in Cologne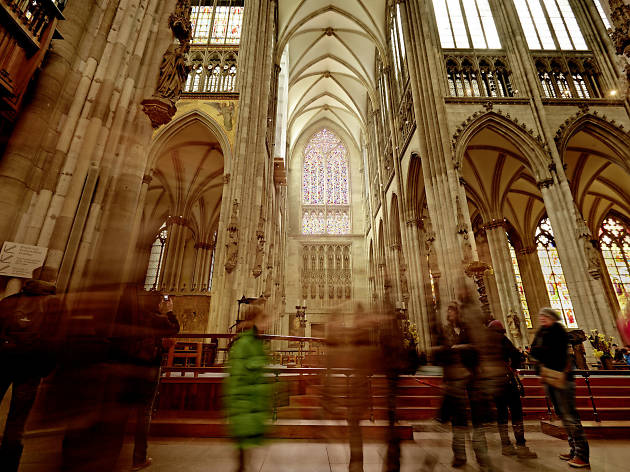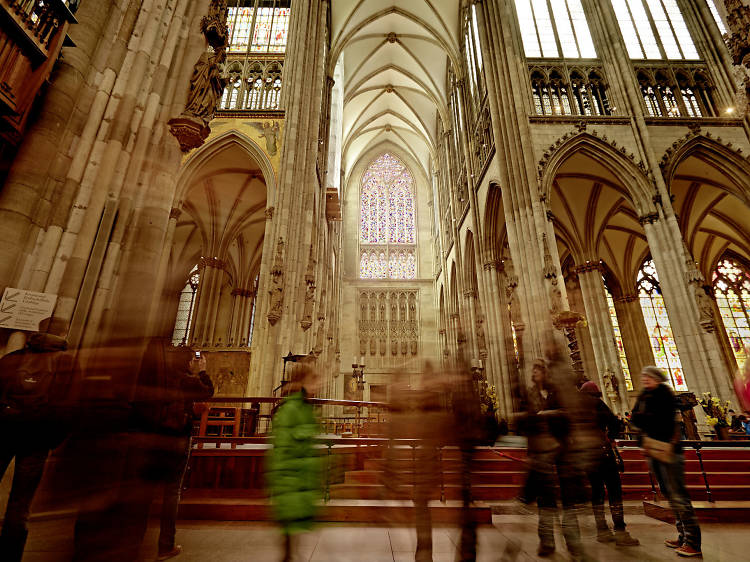 Photograph: Courtesy Axel Schulten / KölnTourismus GmbH
What is it? With its remarkable twin-spire church, the Cologne Cathedral is Germany's most visited tourist attraction. Stand humbled in the nave surrounded by stained glass and vaulting ceilings, but know you won't be alone—around 20,000 people flock to the cathedral on a daily basis.
Why go? Its architectural prominence is no tall tale: towering at 515 feet tall, its home to the largest facade of any church in the world. God-level stuff.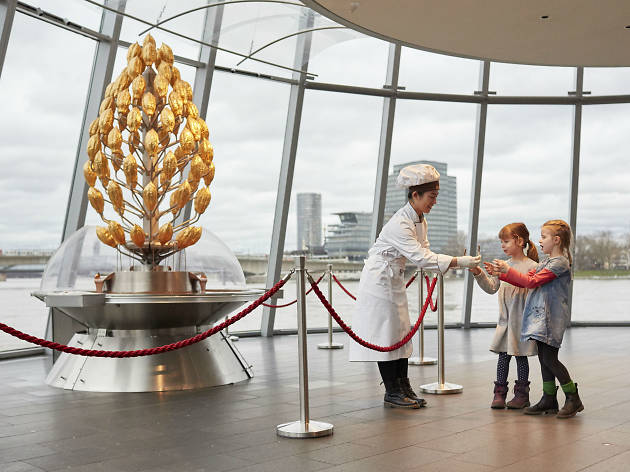 Photograph: Courtesy Dieter Jacobi / KölnTourismus GmbH
What is it? Dig into the rich 5,000-year history of chocolate. Learn how a humble jungle pod is turned into everyone's favourite sweet treat. For a more hands-on experience, the chocolate fountain here is not to be missed.
Why go? Though Switzerland might more famous for its cocoa confections, the Chocolate Museum in Cologne gives the Swiss a run for their money. Parked in the city's harbour, the museum is a tour de force of everything cocoa from start to finish.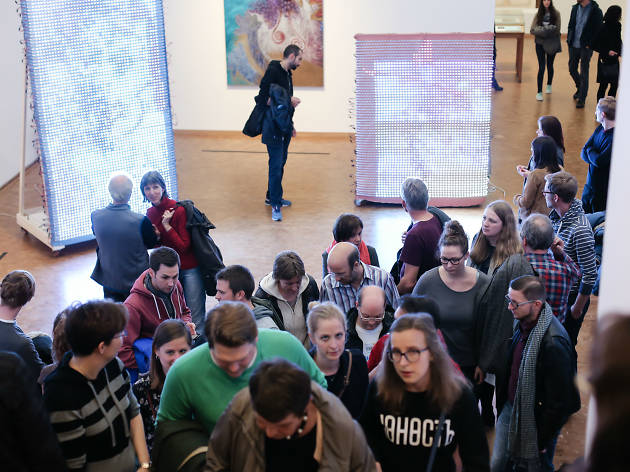 Photograph: Courtesy T Ahangari
What is it? Chocolatier and magnate Peter Ludwig gave his name to Cologne's most prominent collection of modern art. The renowned institution is home to the third largest collection of Picasso works in the world, following Paris and Barcelona.
Why go? To see some world-renowned art. The building also houses the local orchestra, so check the schedule and organize a double-feature black tie night if you're looking for a refined evening out.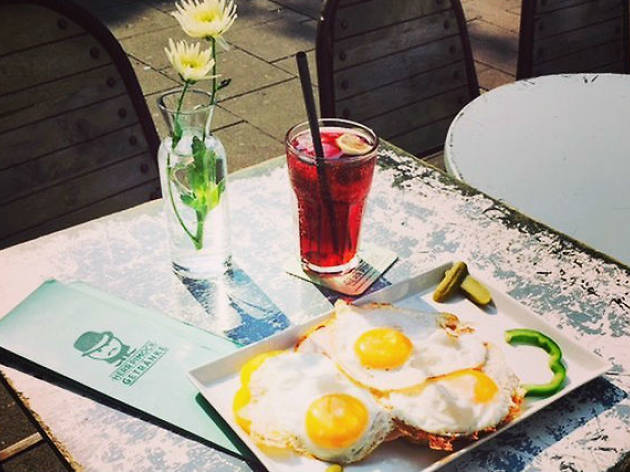 Photograph: Courtesy Herr Pimock
What is it? Fuel up at the classic but modern German bistro for a fresh flammkuchen (German pizza) or a hearty burger. The comfortably-priced eatery is a casual pit stop with commendable service.
Why go? The hipster haunt is open all day, and there's a broad enough menu for every palette. Be sure to top up on one of their cocktails — drinks flow freely and are poured strong, so a buzz is always in the air at Herr Pimock.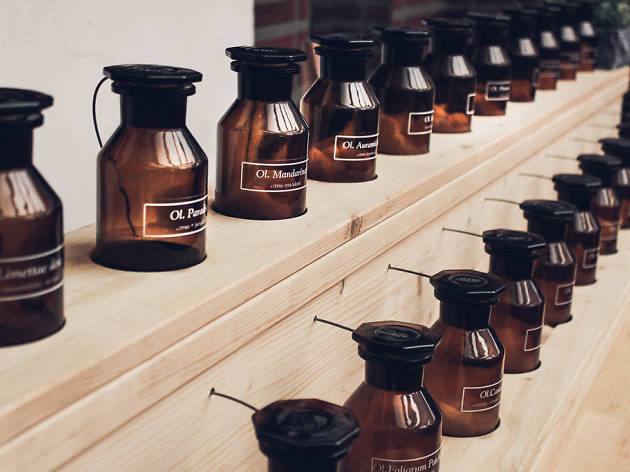 Photograph: Courtesy Farina Fragrance Museum
5. Farina Fragrance Museum
What is it? The Fragrance Museum has been around since 1709 and it exists as one of the oldest factories for fine perfumes in the world.
Why go? Unpack the fragrant history of the Eau de Cologne at this museum in the heart of the city. The story unfolds over several floors detailing the complex process that goes into every bottle of a signature scent.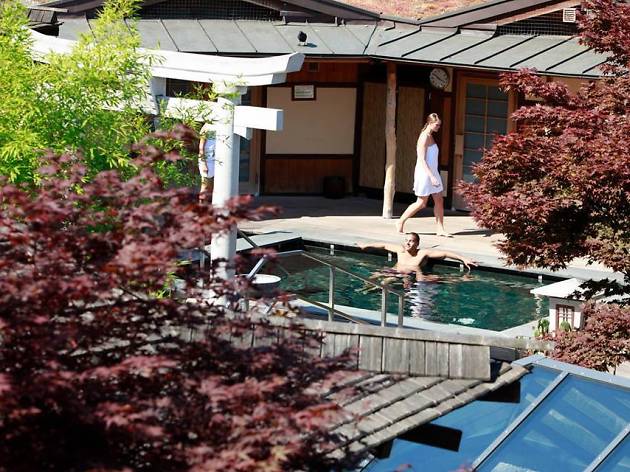 Photograph: Courtesy Neptunbad Sports & Spa
What is it? Relax like a German by kicking off your clothes for a spa day at Neptunbad. The extensive complex is home to a number of saunas and baths for an indulgent treat.
Why go? Spas and saunas are an integral part of German culture of holistic health and wellbeing. Leave your trunks at home: swimwear isn't allowed in Neptunbad, so tie your towel tight and let go of your inhibitions. There's also a gym and restaurant here.
Photograph: Courtesy Jens Korte / KölnTourismus GmbH
7. Cologne Botanical Garden
What is it? Renovated in 2014, Cologne's largest garden is home to over 10,000 species of plants in a strict but beautiful symmetrical grounds plan just off the banks of the Rhine.
Why go? Lose yourself in the tropical palm house or enjoy a lazy stroll through the collection of cacti. It's a popular photo opp — watch out for weddings and engagement parties taking full advantage of the sprawling gardens.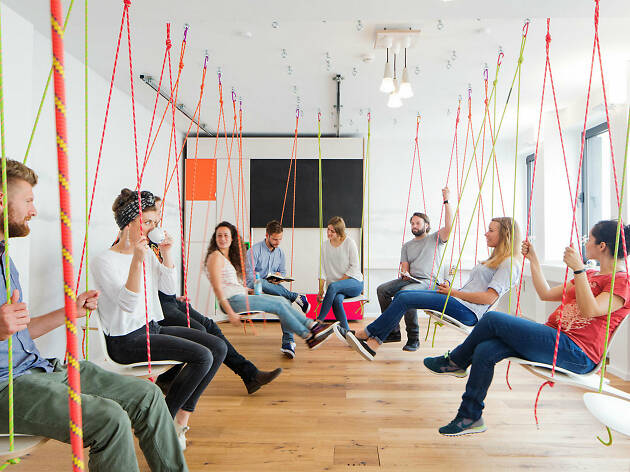 8. Die Wohnengemeinschaft
What is it? Taking its name for the German word for a shared flat, Die Wohnengemeinschaft is a cultural hub in the centre of Cologne's Belgian Quarters. It's a multipurpose space and a low-key centre for creative types.
Why go? Drop your bags for a night and check into the on-site hostel, or drop in for a reading or screening at the theatre. If it's nightlife that you're after, pop by the distinctly 1950s bar to mix and mingle with local creatives and travelling artists alike.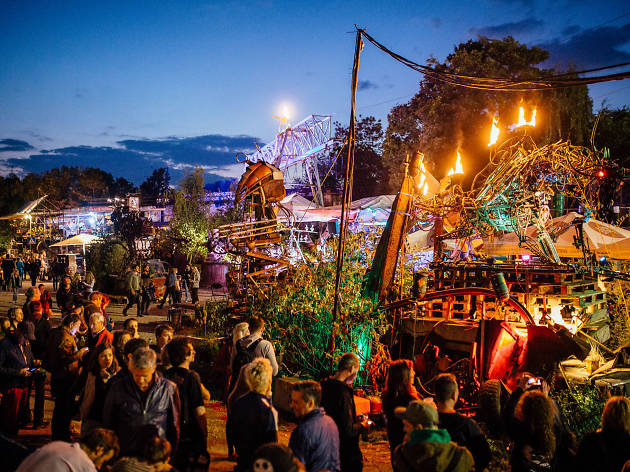 Photograph: Courtesy Erik Rosenburg
What is it? Odonien is one of Cologne's cultural capitals for a night out on the town. Built like a scrapyard with sporadic metalworks and installations, there's plenty of space to soak in the techno and electronic music.
Why go? Despite being one of the most popular clubs in Cologne, Odonien maintains an underground feel. If you're looking for something a little more downtempo, check out the beer garden for a bevvy on the cheap.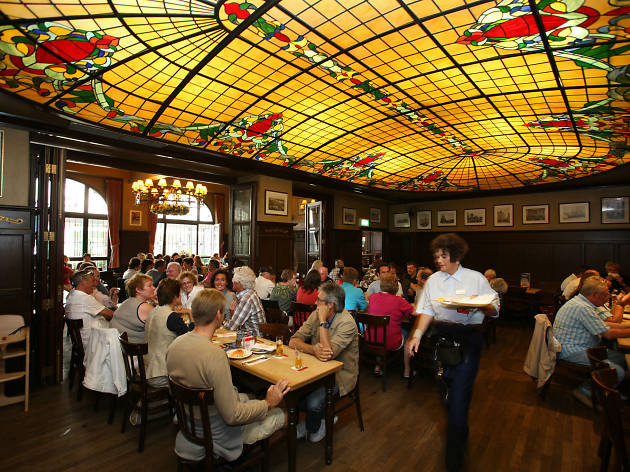 Photograph: Courtesy Andreas Möltgen / KölnTourismus GmbH
What is it? Come hungry for a traditional down-to-earth German meal at Peter's Brauhaus. Sausages and roasted potatoes are cooked with plenty of salt and fat for a heavy but homely dinner.
Why go? Wash down your meal with the beer from the tap: the house Kölsch is a crisp speciality from Cologne with a distinctive golden glow and brewed under strict historic provisions set in place by a 1986 ruling.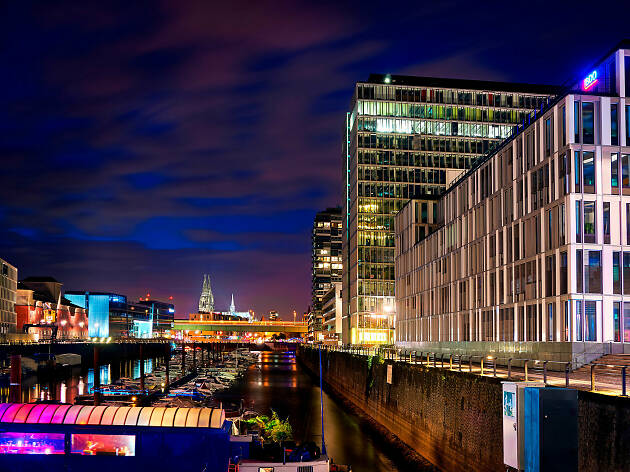 Photograph: Shutterstock
What is it? With a Michelin Star under their belt, the chefs behind Ox & Klee are bringing fresh meats, vegetables, and seafood to the Cologne restaurant scene.
Why go? Sit at a table above the marina and order a set number of courses — the night's menu is kept quiet until the food hits plates. The kitchen is happy to accommodate picky palettes or restrictive diets, however — just let your waiter know and settle in for a custom-fit culinary experience.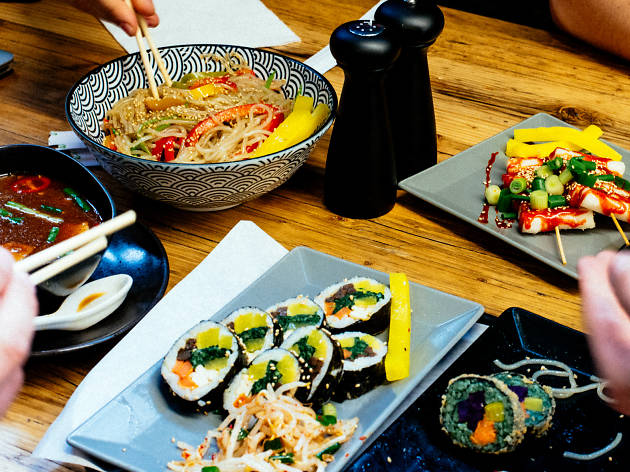 Photograph: Courtesy www.laden-ein.com
What is it? Laden Ein is a stationary venue that hosts pop-up restaurants on a rotating basis. A new restaurant concept has tagged in every two weeks since 2015. Past purveyors of fine treats include a curry workshop, a poké plate mixing Japanese and Hawaiian influences, and a hummus station.
Why go? It's the only venue of its kind in the city and offers a completely different experience with each iteration. Check the website for what's coming soon to the tables, and be sure to come hungry as the temporary menus are chock-full of mouthwatering options.