Heads up! We're working hard to be accurate – but these are unusual times, so please always check before heading out.
11 Best Airbnbs in Costa Rica
From large spaces to creative conversions, here's where to stay if you're headed to Costa Rica
There more to explore in Costa Rica than you'll ever be able to squeeze into one holiday, but that's no reason to try. The spectacular, rainforested, Central American country is well-known for its mind-boggling range of flora and fauna – but it's also home to some fabulous cultural spots, as well as glorious sunshine that'll feel like the earth is giving you one big, warm hug.
Sold? Great, but where are you gonna stay? Sure, hotels are nice, but if you want to really get to know a place (and love suggestions from a local) then an Airbnb is your best bet. So pack your bags – here is our picks of the 11 best Airbnbs in Costa Rica.
All images courtesy of Airbnb.
Note: please check the latest travel advice before booking.
Glass-walled home overlooking the Baru River Valley
Standing watch atop a mountain, this modern space is surrounded by 12-acres of untamed wilderness. Sleeping four, the glass walls give you unreal views of Costa Rica's stunning landscapes – and though you might want to spend all of your time outside, the trendy concrete design of the interior is also pretty easy on the eye.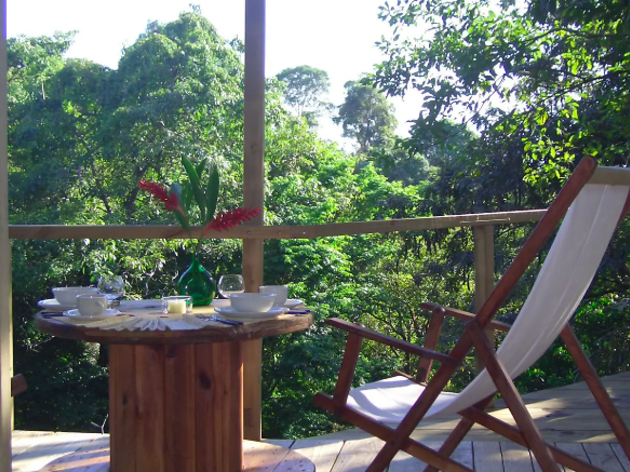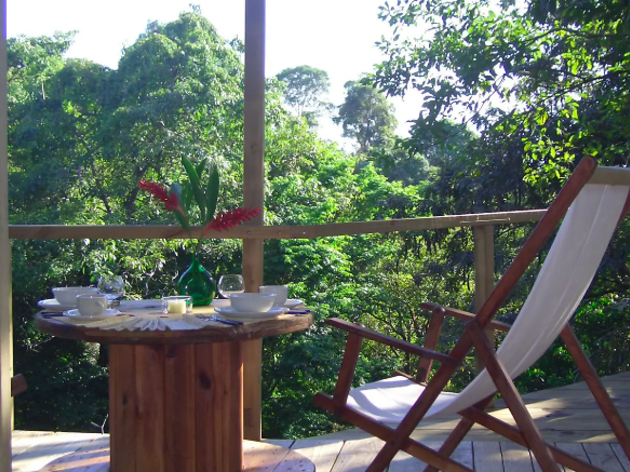 A treehouse in Manuel Antonio
Treehouses aren't just for cutesy creatures. At this impressive wooden structure, you can get some well-deserved shut-eye amongst the canopy, where a perfectly placed hammock provides you with romantic views across the horizon – and don't forget to look out for a monkey or two.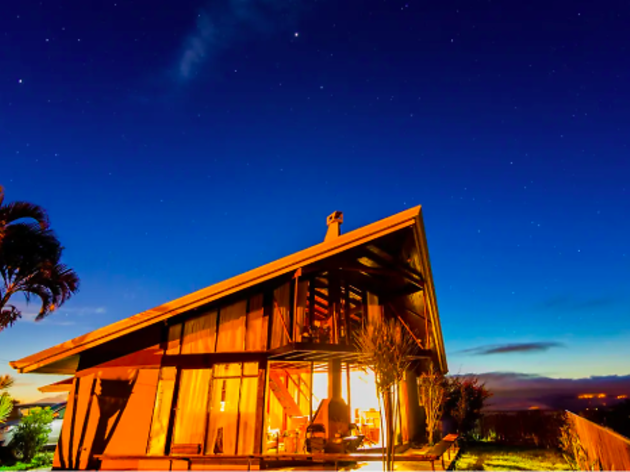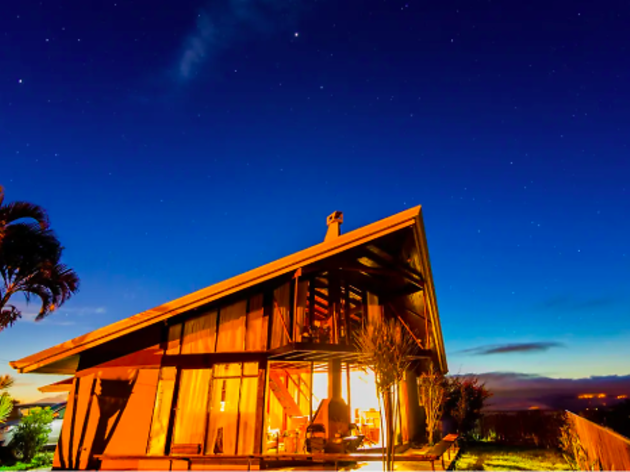 At an impressive 1200m altitude, this spot has a spectacular vista. The location is pretty great too – positioned between Montezuma and the airport, it's a handy spot to spend the night whilst travelling or to unwind after a long-haul flight.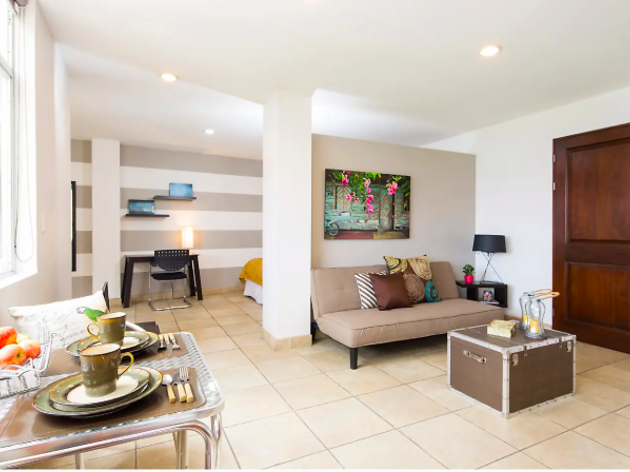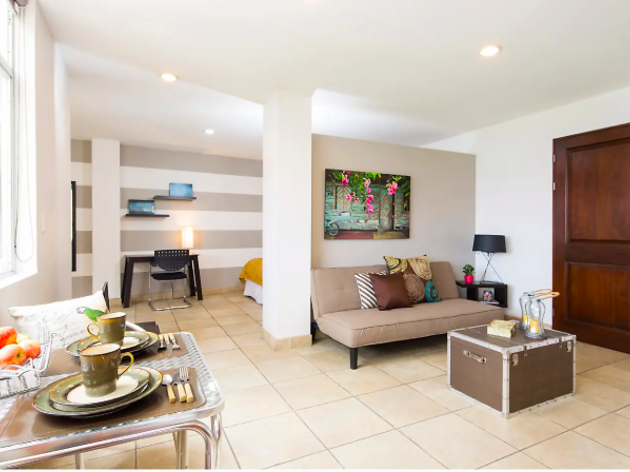 Relaxed studio in Downtown
Only a ten-minute walk from several museums, galleries, the National Theatre and the buzzing Central Avenue, this chilled-out space acts as a perfect base to explore the best of the city. Owned by a born and raised Costa Rican, you'll also find a helpful booklet of local suggestions by someone who actually knows what they're talking about (so put Google away).
Head out to the green, glittering forests of Tajo Alto and you'll discover this unusual dome with views of the Puntarenas. A few steps away from the rest of the amenities (an endearing wooden kitchen, a shower and an outdoor air bath), it's the perfect spot for those who want to forget that crowded, built-up cities even exist.
A home in the Cartago mountains
Best dig out your hiking boots, because this spot is perfect for those seeking rural hikes across lush landscapes. Bordered by a small, meandering river, the home is suitable for up to four guests. It also has spacious areas to eat, drink and relax, and boasts heart-warming sunset views from over the balcony.
A boutique working coffee ranch in Concepcion de San Isidro
This relaxed villa gives you a taste of authentic farm living. If you're seeking a day trip, make a beeline for the nearby Poas Volcano and climb to the top. Strawberry fields is also nearby, and if you drive to the top of the National Park, you can see into the Poas Volcano crater. Mother nature sure knows what she's doing, doesn't she?
A tropical wood apartment in Límon
A bungalow with a huge terrace that overlooks the flora below, Casa Lina is made of tropical wood, with hammocks, a private entrance and even bicycle rental. Hopefully, you're feeling friendly too – because you'll almost certainly get to meet the neighbours: toucans, sloths, iguanas and hummingbirds. Pop a bottle and kick back.
A rainforest treehouse with hot springs
You need to see this sky-high Airbnb to believe it. Straight out of a child's imagination, it's a far cry from budget hotels and your average stay. Instead, expect 12 natural hot and cool springs, pools of various temperatures and rainforest trails.
A jungle-based hub with pool
Going on a getaway with a group of friends or family? This larger-than-life abode sleeps six in its three bedrooms. Take a seat within the glorious architecture (swoon), look out across the rainforest and nibble on breakfast – which is included in the price, FYI.
An ocean view villa in Puntarenas
This pretty villa is housed within a private area with similar properties. Secluded and surrounded by an ocean-blue, well, ocean, taking a dip is easy. There's also a shaded terrace, comfy furniture, an infiniti pool, and according to reviews, everything has been maintained to a pristine condition. Impressive stuff.