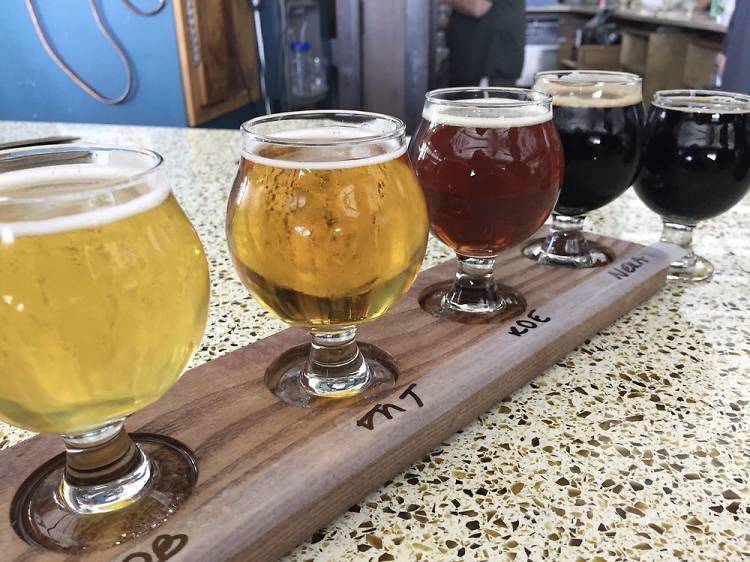 Photograph: Courtesy Yelp/Emily L.
What is it? A legend in American craft beer, Dogfish Head brews at the intersection of history and quirk. A visit to command central is a pilgrimage for beer geeks.
Why go? The Milton brewery features 27 taps, a steampunk treehouse and bocce. True fans can bed down at the Dogfish Inn in Lewes, where Woolrich-made Dogfish blankets grace the beds and coolers keep the beer cold. There are also two brewpubs in Rehoboth Beach, where Dogfish got its start.