Heads up! We're working hard to be accurate – but these are unusual times, so please always check before heading out.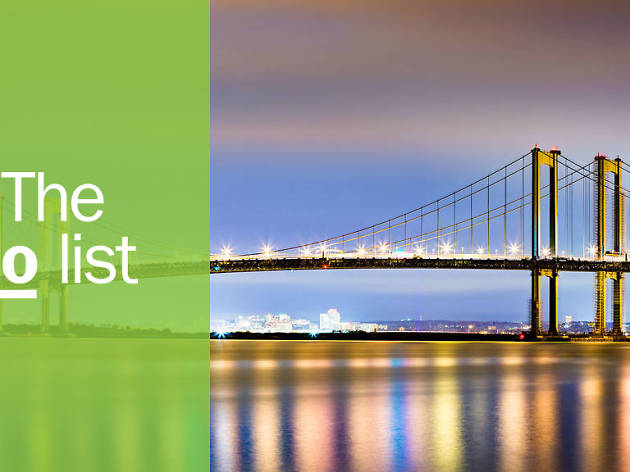 The 15 best things to do in Delaware
From historical landmarks and museums to peaceful wildlife parks, discover the very best things to do in Delaware
Compact though it may be, Delaware is home to craft breweries, natural sites that feel far away from anywhere and a host of museums and estates. All you need to do is leave the highway, and the magic unfolds. Whether you keep it low-key, toes firmly planted in the sand, or glam up and head to the opera, you'll feel like you've been let in on a secret. Venture out and feel sorry for those folks who never veer off Interstate 95. The First State – so named for being the first to ratify the constitution – rewards the intrepid.
Done something on this list and loved it? Share it with the hashtag #TimeOutDoList and tag @TimeOutEverywhere.
Find out more about how Time Out selects the very best things to do all over the world.
Best things to do in Delaware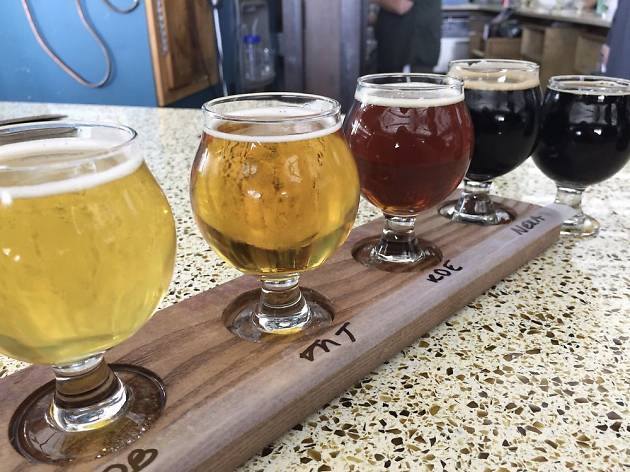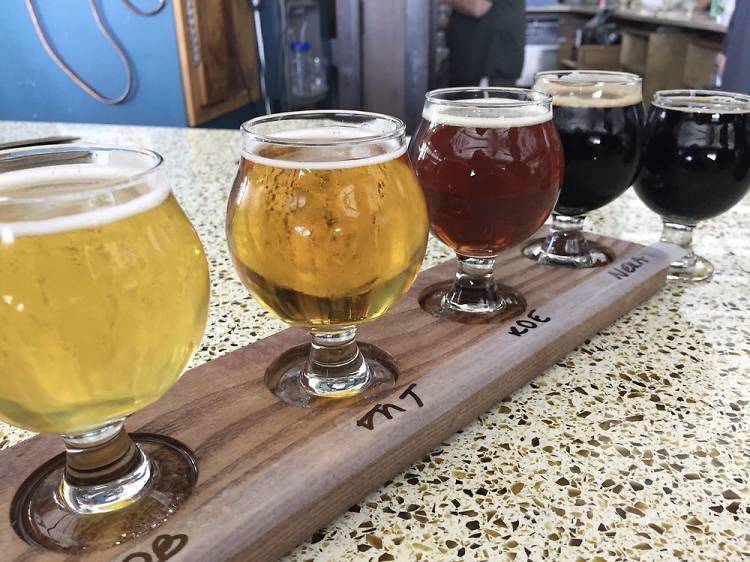 Photograph: Courtesy Yelp/Emily L.
What is it? A legend in American craft beer, Dogfish Head brews at the intersection of history and quirk. A visit to command central is a pilgrimage for beer geeks.
Why go? The Milton brewery features 27 taps, a steampunk treehouse and bocce. True fans can bed down at the Dogfish Inn in Lewes, where Woolrich-made Dogfish blankets grace the beds and coolers keep the beer cold. There are also two brewpubs in Rehoboth Beach, where Dogfish got its start.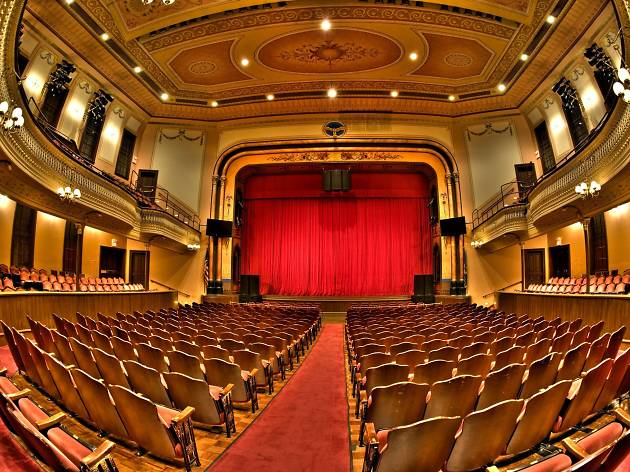 Photograph: Courtesy The Grand Opera House
What is it? The 'Grand Lady of Market Street' in Wilmington was originally the Grand Lodge of the Masons, circa 1871.
Why go? The Delaware Symphony Orchestra is in residence here. Ditto Opera Delaware and First State Ballet. Yet the 80-show calendar isn't all high culture, so you don't have to don your ball gown. Whatever you do, gaze up at the restored frescoed ceiling, where painted ladies frolic among clouds. Neighboring venue The Queen is also a music hotspot.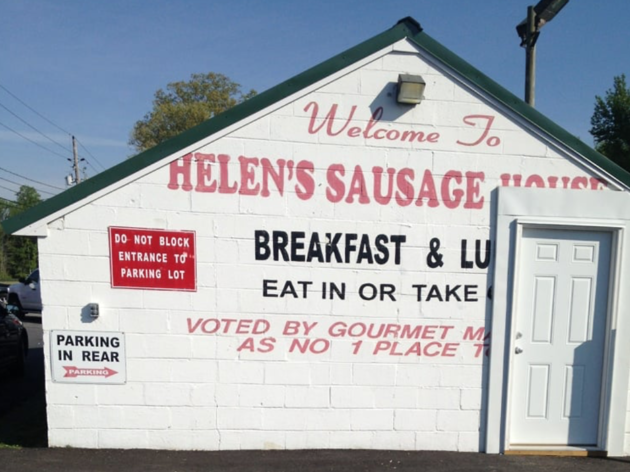 Photograph: Courtesy Yelp/Jeff S.
4. Helen's Famous Sausage House
What is it? It looks no-frills on the outside, minus the jovial painted hog, and the food here is deliciously down-home.
Why go? This roadside sausage party in Smyrna starts up at 4am and keeps rocking until high noon. Do as the truckers do: order ahead, bring your appetite, and fill up on fried sausage. The regular comes two to a roll, and in the tiny dining room there's a whole lot of Elvis going on. Cash only.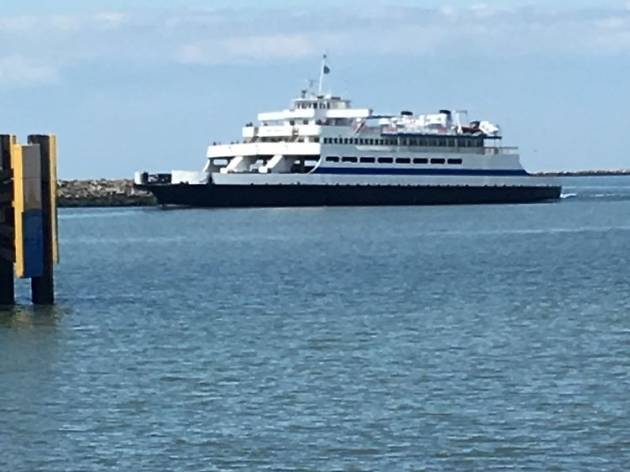 Photograph: Courtesy Yelp/Jennifer M.
What is it? If you're lucky, dolphins and shorebirds will accompany your 85-minute cruise across the Delaware Bay.
Why go? Skip the traffic. Drive onboard, kick back and enjoy the most relaxing route between Delaware and New Jersey. Carrying 1,000 people a pop, ferry service boasts lighthouse views, snacks and bay breezes. In Lewes, top off your seafaring journey over the day's catch at Matt's Fish Camp or The Surfing Crab.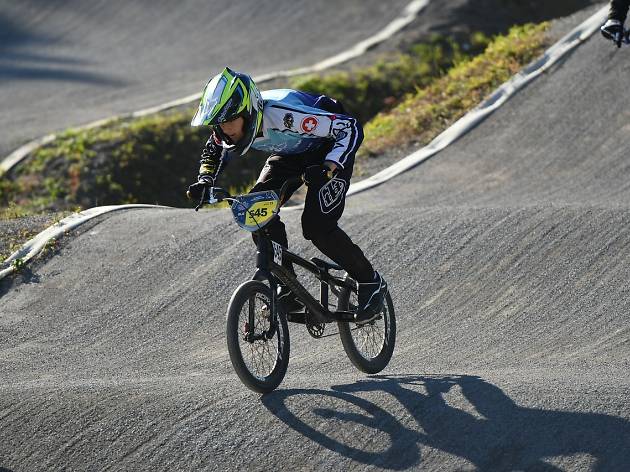 What is it? Clocking in at roughly a quarter mile, this is one of the largest bike tracks on the US BMX circuit.
Why go? Dover International Speedway revs engines for its annual Nascar events, but the casino scene isn't for everyone. The DIY set heads to Milton's First State BMX instead. Smooth enough for beginners of all ages, the track offers races and practice rides from March through December. If you don't have your own gear, hit the bike shop for a rental.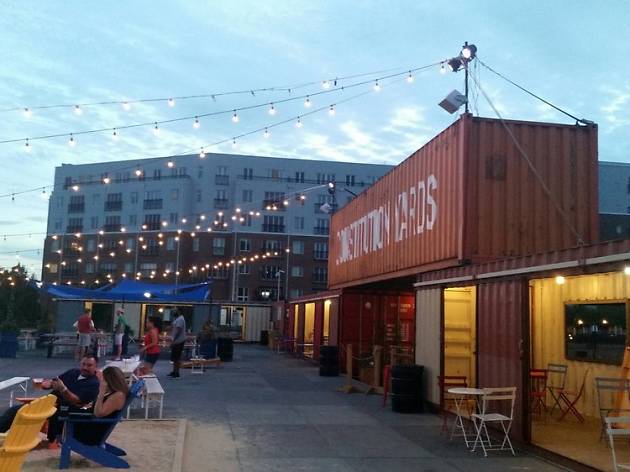 Photograph: Courtesy Yelp/Becca D.
7. Constitution Yards Beer Garden
What is it? If you take your craft beer with a side of corn hole, vintage arcade games and river views, this is your warm-weather destination.
Why go? Along the Christina Riverwalk in Wilmington, the garden features stacked shipping containers painted in sunset tones. The beer list is local, Adirondack chairs are arranged in the sand and, when you get hungry, snacks include parmesan garlic tots and Vietnamese sausage.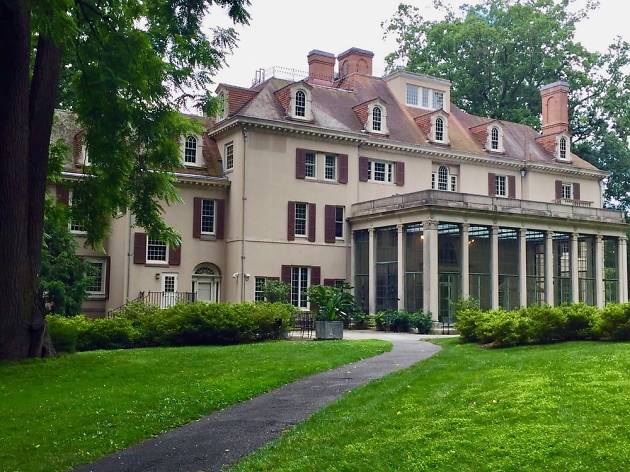 Photograph: Courtesy Yelp/Kara S.
8. Winterthur Museum, Garden & Library
What is it? If you ever ponder how the other half live, this 1,000-acre 1837 estate, once part of a Du Pont empire, will prove eye-opening.
Why go? Check out tankards made by Paul Revere, see George Washington's china set, wander endless acres of jaw-dropping gardens, and find your faerie muse in the Enchanted Woods. As one tram-driver quipped: 'The saying should probably be keeping up with the Du Ponts, rather than keeping up with the Joneses.'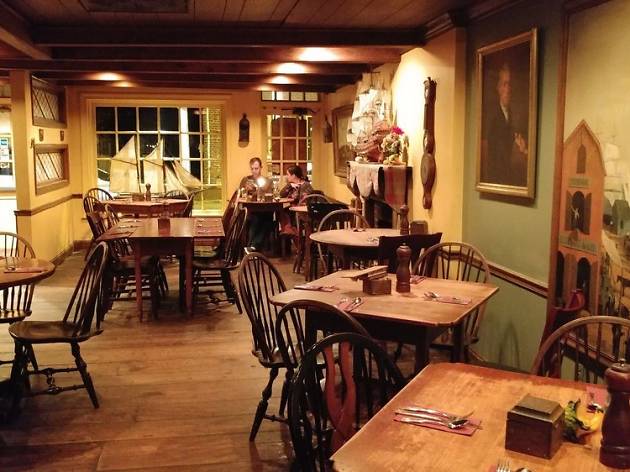 Photograph: Courtesy Yelp/David H.
What is it? At Jessop's in New Castle, you can walk straight into the past and order a pint of Belgian beer from Delaware's strongest bottle and draft list.
Why go? In this colonial-esque tavern housed in a 300-year-old building, ladies and lads don colonial garb, but there's a local pub feel. It's the place to refuel after wandering the city's preserved alleyways. If the fish and chips leave you stuffed, walk them off on the riverside trail at Battery Park.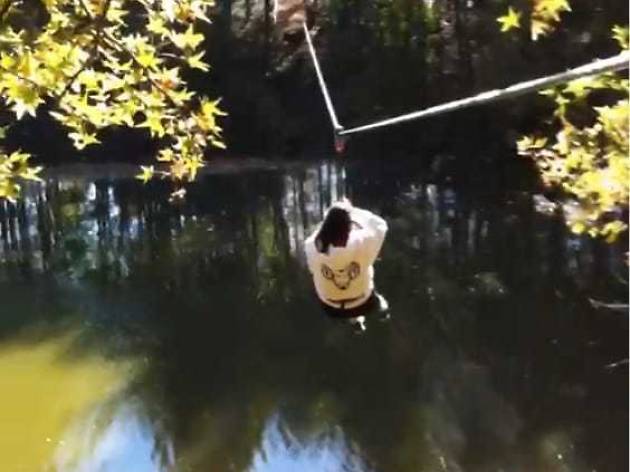 Photograph: Courtesy Yelp/Meghan A.
What is it? Unleash your inner primate at this treetop adventure center in Bear, where canopies and ziplines are strung high above ground.
Why go? Tired of real life? Escape to the planet of the apes for a several-hour journey that brings you closer to the canopy. Pre-course training is provided and Tarzan hollers are encouraged. If you work up an appetite, Bear is packed with global eats.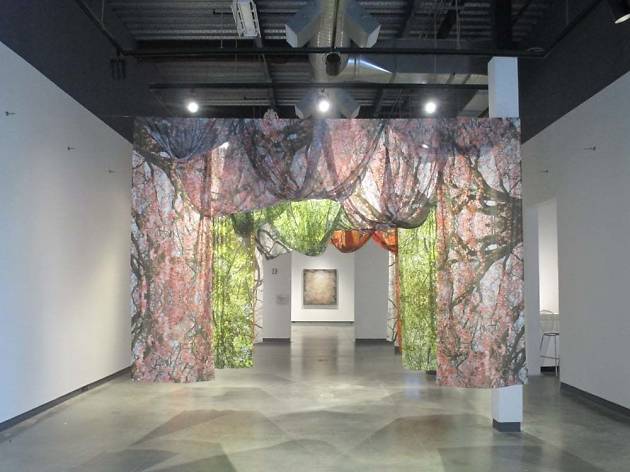 Photograph: Courtesy Yelp/Teresa S.
What is it? While the fingerprint of finance is on full display in Wilmington, art is the city's heartbeat. Curated self-guided tours on the first Friday evening of each month (except January and July) let travelers take the city's pulse.
Why go? Art Loop Wilmington is a trailblazer, bringing the artsy set together for three decades running. Popular stops include Delaware College of Art and Design (DCAD) and The Delaware Contemporary. There, live music, food trucks and a (cash) bar make for an ideal final stop.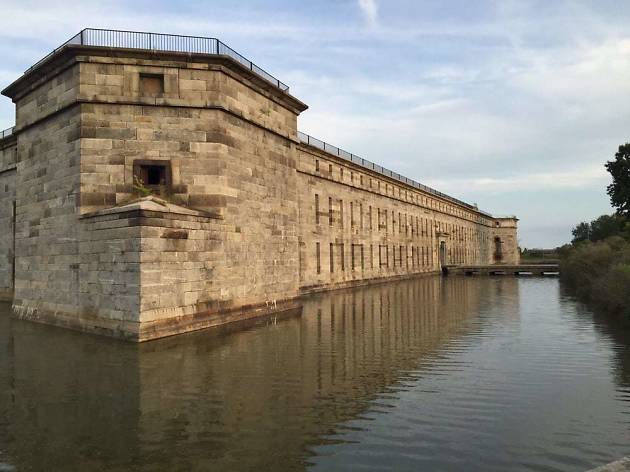 Photograph: Courtesy Yelp/TJ H.
12. Fort Delaware State Park
What is it? Take a ferry ride from Delaware City into the bay to access this 1859 Union army fortress, situated on Pea Patch Island.
Why go? A working civil-war cannon that blasts multiple times a week; wildlife trails that amble past a confederate prison camp; costumed interpreters that bring history to life; and a resident bat colony. Call ahead for the ferry as weather can interrupt services.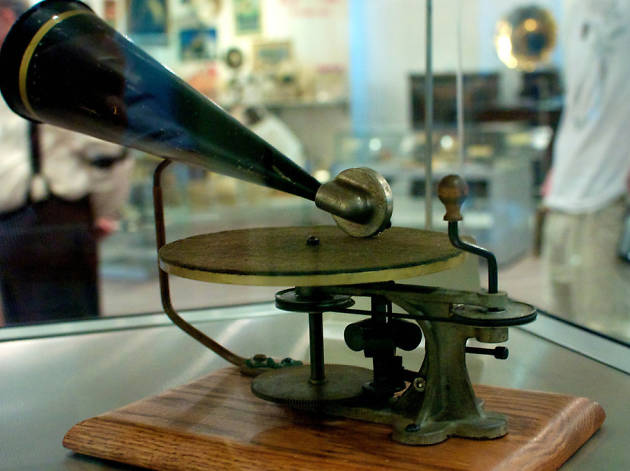 Photograph: Courtesy CC/Flickr/Jeffrey
13. Johnson Victrola Museum
What is it? Into old-school beats – like, seriously old school? Head to Dover's Johnson Victrola Museum to pay homage to Delaware's Eldridge Reeves Johnson, machinist, inventor and founder of The Victor Talking Machine Company.
Why go? Packed with ornate Victrolas, this free museum explores twentieth-century sound – from Thomas Edison's groundbreaking hand-cranked machines to Johnson's next-gen Victrola phonograph, which set the stage for the modern recording era.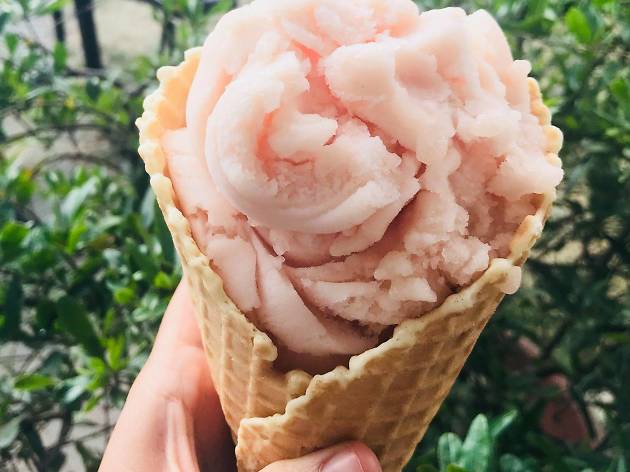 Photograph: Courtesy UDairy Creamery
What is it? This college dairy serves ice cream made from local milk at its Newark and Wilmington locations.
Why go? Part of the University of Delaware, the shop relies on a campus herd of 100 holstein cows, and educates students in sustainable ag, farm-fresh food and business. They serve up ice-cream sandwiches and cones, with flavors ranging from watermelon with chocolate-covered sunflower seeds to Delaware River mud pie and peach green tea.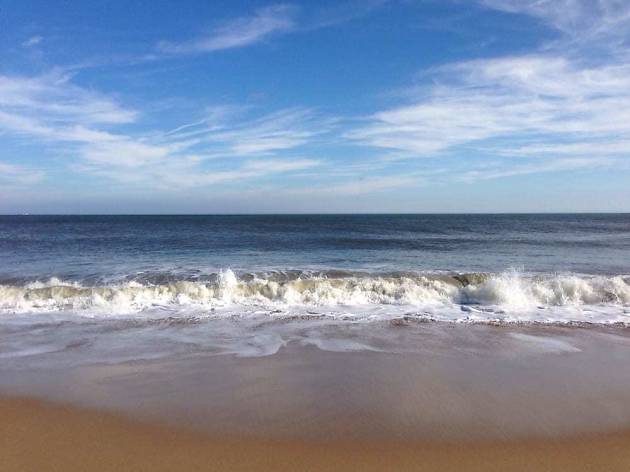 Photograph: Courtesy Yelp/Michele W.
What is it? Sun meets sand in this square-mile town where the cultural offerings are as on point as the waves.
Why go? Sit by the sea. Shop tax-free. Drink some Dogfish Head and indulge in famous Thrasher's French Fries splashed with vinegar. To get away from the crowds, head to Cape Henlopen State Park, where miles of trails welcome hikers, bikers and visitors on horseback. During the warmer months, watch for osprey.