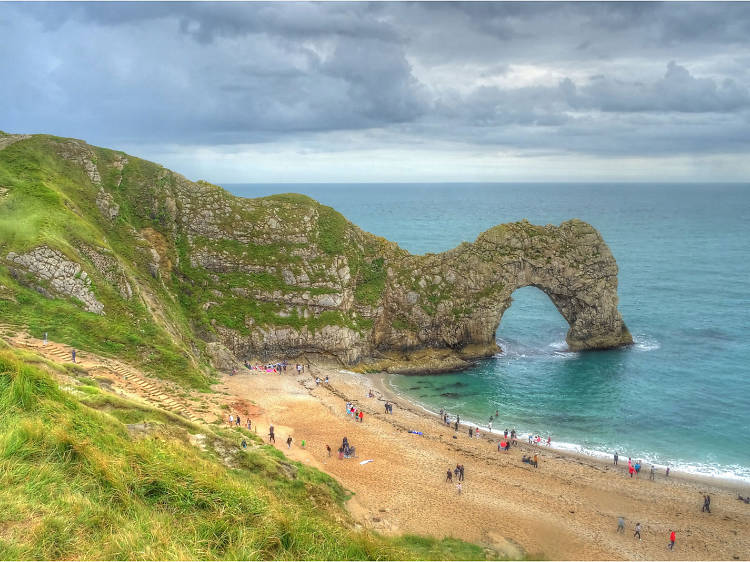 Dave Morton
1.

Durdle Door and Lulworth Cove
Where is it? Between Poole and Weymouth.
What is it? Located on the Lulworth Estate in south Dorset, Durdle Door is an entirely natural limestone arch formed simply by waves eroding a hole through the middle.
Why go? As one of Dorset's most photographed landmarks, Durdle Door is worth the car journey. This spectacular coastline was designated England's first natural World Heritage Site by UNESCO in 2001. It's even in the same prestigious family as America's Grand Canyon and Australia's Great Barrier Reef. Better on a sunny day, get there in time to enjoy a good Dorset sunset – a half-hour walk will lead you over to similarly picturesque Lulworth Cove, perfect for a picnic.