Heads up! We're working hard to be accurate – but these are unusual times, so please always check before heading out.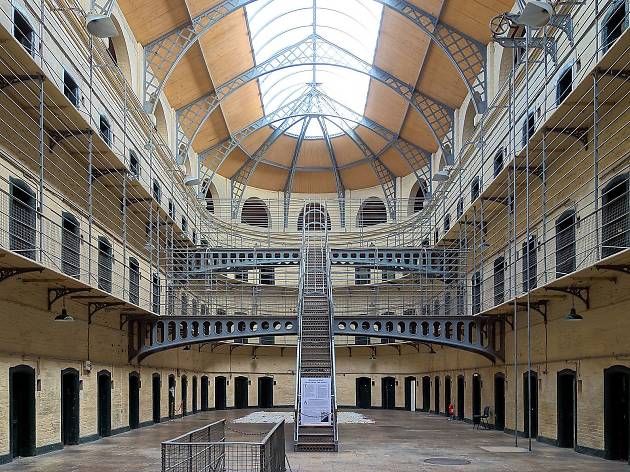 The 10 absolute best museums in Dublin
Learn about everything from the Potato Famine to whiskey to the works of Joyce at our pick of the best museums in Dublin
Of all European capitals, Dublin must have the most impressive cultural pedigree. The list of actors, poets and musicians from the not-that-big Fair City – not to mention the array of world-beating attractions and things to do still here – is endless. It's not difficult to see why the Irish capital has such an outstanding reputation for artistic ventures, including some cracking institutions that tell the story of its greatest sons and daughters. We've narrowed down some of the most eclectic (and traditional) galleries and museums in Dublin – here's our guide.
RECOMMENDED: Full guide to the best things to do in Dublin
Best museums in Dublin
What is it? Kilmainham Gaol is a fascinating former jail-turned-museum, and is yet another moving reminder of Ireland's turbulent history. Throughout its 300 years of existence, it held everyone from members of the Irish Republican movement to straight-up murderers.
Why go? Considered by many a staunch symbol of Irish Nationalism, the Gaol now serves as an educational institute offering tours of its hallowed cells, chapels and grounds.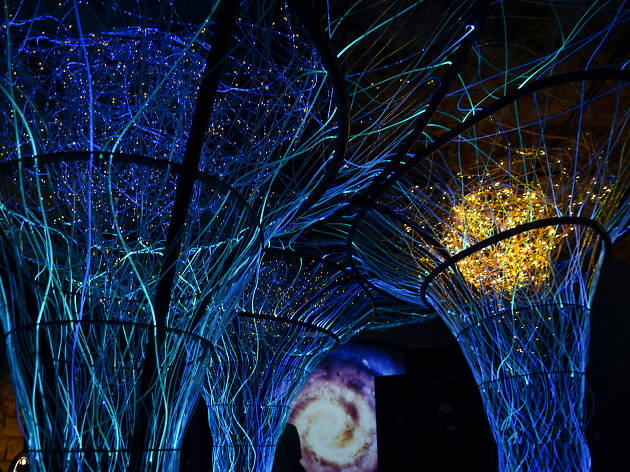 Photograph: Courtesy CC/Flickr/Ron Cogswell
2. EPIC The Irish Emigration Museum
What is it? The Irish Emigration Museum details the movement of millions of Irish people who left their homes in search of opportunity, family and a better life. The museum is promises an interactive and 'fully immersive' experience.
Why go? Many, many people worldwide claim Irish ancestry – and they're likely not wrong. With over 10 million leaving Ireland for other lands, it's no surprise they've left their mark on the world in a big way. The tagline of the museum sums it up perfectly: '10 million people, many destinations, one museum. Journey with them.'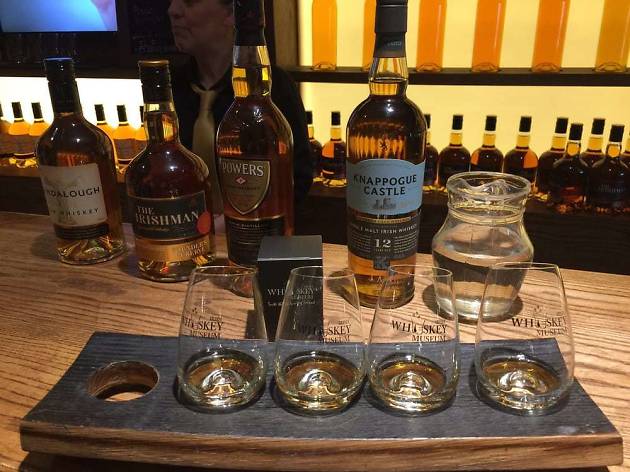 Photograph: Courtesy Yelp/Neil N.
What is it? On famed Grafton Street you'll find the equally notorious Irish Whiskey Museum. Aptly named, the museum serves to highlight the past of the good stuff while educating on new brands and the future of Irish whiskey.
Why go? Whether you're a whiskey connoisseur or just love the culture of Dublin, this museum is ultra-modern and stands out among the crowd. There are distillery tours and pop-up breweries in abundance here, but none retell Ireland's long-standing relationship with the spirit quite so dramatically as this excellent museum.
What is it? This burial ground claims to be 'both the guardian and the storyteller' for 1.5 million people. The museum features an exhibition and walking tours that detail the lives of the many buried in this eerie place.
Why go? Whether you're fascinated by the stories of those long lost or interested in researching genealogy, Glasnevin is more than just a morbid tourist stop. This is the final resting place for many important Irish people, and the walking tours are an insightful treat on a pleasant Dublin day.
What is it? As entertaining as it is educational, the Little Museum is one of our absolute favourites: the museum details the history of Ireland and Dublin through constantly changing films, exhibits and more.
Why go? The Little Museum is innovative, fresh and a welcome departure from stuffy, earphone-centric historical museums. It's a truly splendid way to spend an afternoon in Dublin.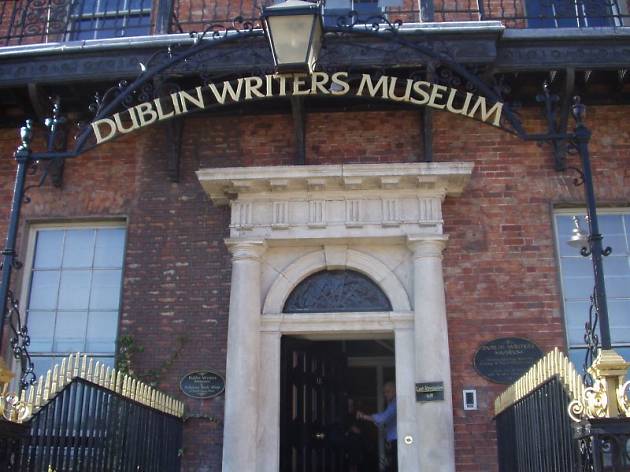 Photograph: Courtesy CC/Flickr/landhere
What is it? This small but mighty museum packs a poetic punch. The Dublin Writers Museum pays tribute to some of the literary world's very best – illustrious authors and Nobel Prize Winners ranging from Swift to Sheridan, Shaw to Wilde, Yeats and Joyce to Beckett.
Why go? Exhibits at the Writers Museum change frequently and feature lunchtime theatre and readings. Dublin and Ireland alike have an immense literary heritage – come to these and you'll find out why.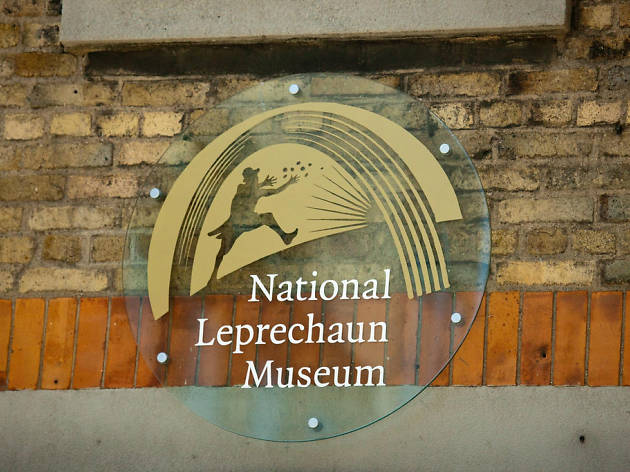 Photograph: Courtesy CC/Flickr/William Murphy
7. National Leprechaun Museum
What is it? The National Leprechaun Museum is where to head if you've got the little ones in town. The museum puts a fun, light-hearted spin on the folklore of fairies, leprechauns and other fantastical creatures.
Why go? As educational as it is entertaining, the museum offers fun photo opps and sensory experiences that'll make all visitors feel like kids again.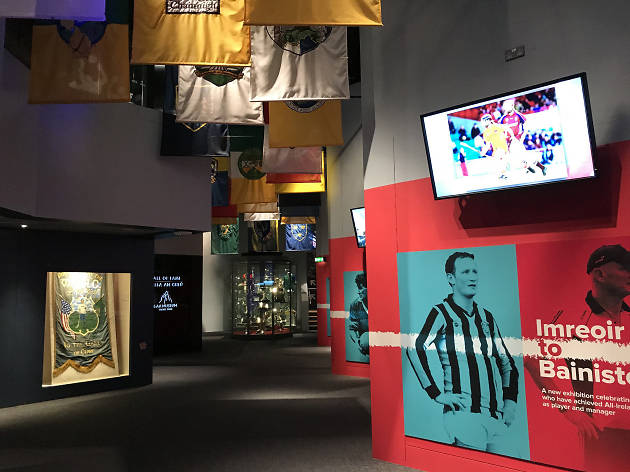 Photograph: Courtesy CC/Flickr/Heather Cowper
What is it? The largest sporting complex in Ireland, complete with a grand stadium and a wonderful museum detailing the importance of sport in Dublin and the country as a whole.
Why go? The museum offers fascinating insight into Gaelic sports like the national games of hurling and Gaelic football. It makes even non-Irish visitors feel a sense of camaraderie.
Photograph: Courtesy Yelp/Izy J.
9. Dublinia: Experience Viking and Medieval Dublin
What is it? Dublinia is a fascinating interactive museum that explores the Ireland of long ago, focusing largely on its Viking and medieval history.
Why go? Dublin is chock full of fascinating history: Why not make this fun and engaging tour part of your quest to learn how Ireland came to be home to such a resilient people? Dublinia covers war, disease, crime and more.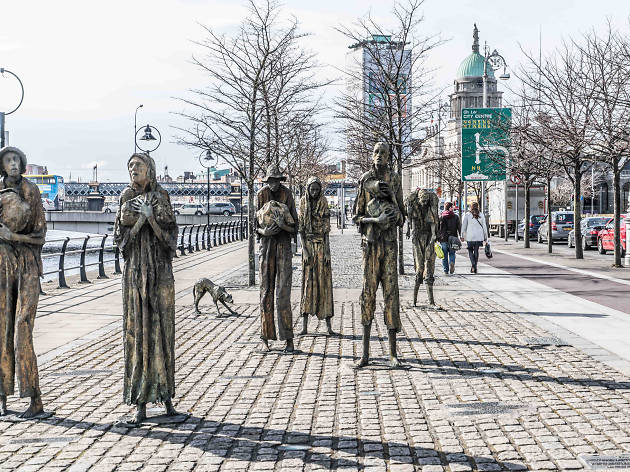 Photograph: Courtesy CC/Flickr/William Murphy
10. Irish Famine Exhibition
What is it? This sombre exhibition is only available seasonally at St. Stephen's Green Shopping Centre, but is well worth visiting if you're in town at the right time. The show details the plight of the Irish during the Potato Famine, also known as the Great Hunger.
Why go? If you're interested in the history, culture and resilient spirit of the Irish, this exhibit is a must-see. The exhibit delves into the starvation and struggle of millions during a decade-long famine that led to death and disease like Ireland had never seen.
Not done exploring the city yet?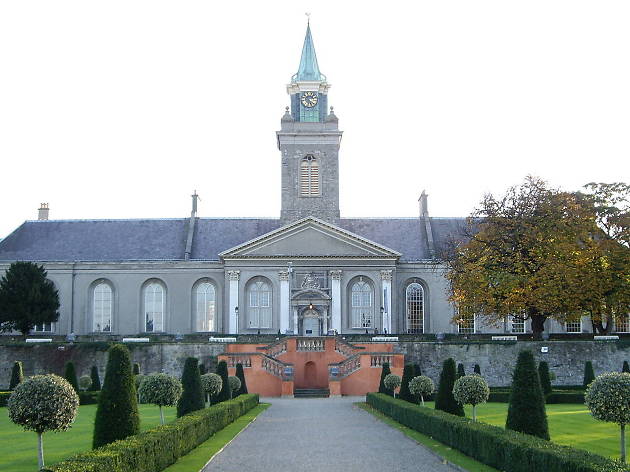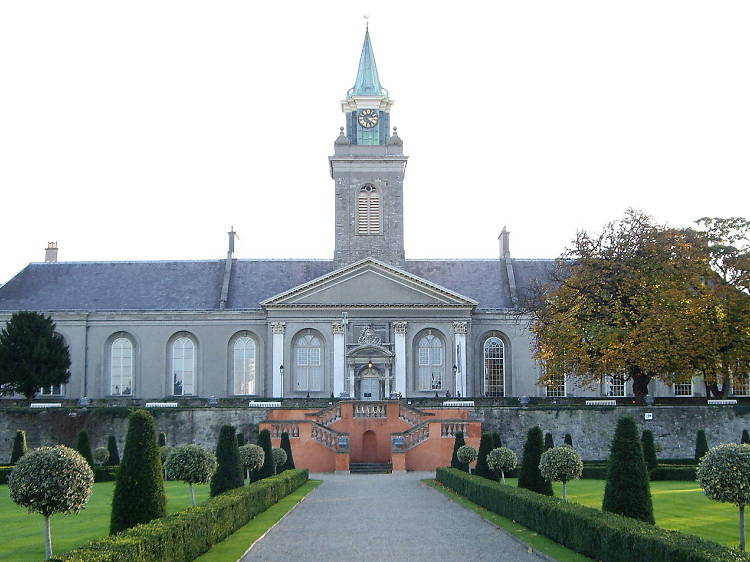 Perhaps unsurprisingly, those fond of a tipple will immediately feel at home in the Irish capital. From factory tours to historic bars and pubs, some of the most significant attractions in Dublin will have you knocking back whiskey and Guinness in no time.