The 15 best restaurants in Dublin right now
Feeling hungry? You better be. All tastes (and budgets) are catered to in our guide to the best restaurants in Dublin
It seems that with every passing week, a new restaurant opens its doors in Dublin – causing ripples of excitement through a city that loves nothing more than an out-of-the-box food spot. This is a city where you can order a platter of freshly shucked oysters at a food market, take an artisan pizza to the pub to enjoy alongside a chilled pint, or sit down for a two-Michelin-starred meal you'll never stop telling your mates about. Forget the tired old tropes about Irish food being bland and unimaginative – that cliché is about as hackneyed as 'Riverdance'.
The food you'll find in Ireland is as good, if not better, than in any corner of the world, whether you're after fat lobsters from the Sligo coast, or creamy mozzarella made with milk produced by a herd of buffalo in Cork. Stick with the best ingredients, and you can't go wrong. Looking to stuff your face after day exploring this city's innumerable brilliant attractions and things to do? These, we'd wager, are the best restaurants in Dublin right now.
Eaten somewhere on this list and loved it? Share it with the hashtag #TimeOutEatList.
Best restaurants in Dublin
In the couple of years it's been open, Clanbrassil House has become a firm favourite among Dubliners. This tiny restaurant has a friendly neighbourhood feel, with exposed brick walls, chalkboards and high wooden tables. On the menu, expect dishes like hearty homemade sausage and unusual cuts of Irish beef cooked on the charcoal grill. A side order of hash brown chips with pickled onion mayo? Mandatory.
Price: Mid-range
It snagged a Michelin star just three years after it opened, and the Greenhouse is still one of the hottest spots in town. It's at the pricier end of things, but the lunch menu offers the best value at €45 for two courses. It's smack bang in the middle of town, and the food is delicate and beautifully presented, while packing a major punch in the flavour department.
Price: High-end
It's still (inexplicably) a little off the radar, but Mr Fox is serving up some of the finest food in the city, hands down. The menu is pared back and short, focusing on impeccable ingredients served simply – think seared trout with horseradish yoghurt and cucumber or juicy lamb with wild garlic. Be sure to leave room for dessert, as their adaptations of classic Irish 'ice pops' are heavenly, as is the Mr Fox walnut whip.
Price: High-end
If you want to go for one super-luxe, blowout meal when you're in town, then Chapter One is the place to head. Yes, it's pricey, and you'll need to book in advance, but this is the pinnacle of fine dining in Dublin. As is the case with most of the city's fanciest restaurants, the lunch and pre-theatre menus offer tremendous value.
Price: High-end
Photograph: Michael's
This restaurant down in Mount Merrion has an almost cult-like following among Dubliners. And with good reason – head chef and owner Gaz hand-picks the best the local waters have to offer each day, and there's a cracking wine list, too. You can't go wrong with anything on the menu here, but for the ultimate treat get the surf and turf, with lashings of herby garlic butter. For something more casual, wander a few doors down to Little Mike's, which has more of a wine bar feel.
Price: Mid-range
It's always buzzing in this corner of the city, and you can watch all the action unfold from the outdoor seats at Fade Street Social. Opt for the tapas menu, and don't be shy with your order. The slivers of pink duck breast with pickled kumquats are a must, but don't skip the smaller sides – the salted popcorn mixed with crispy truffled chicken is a standout.
Price: Mid-range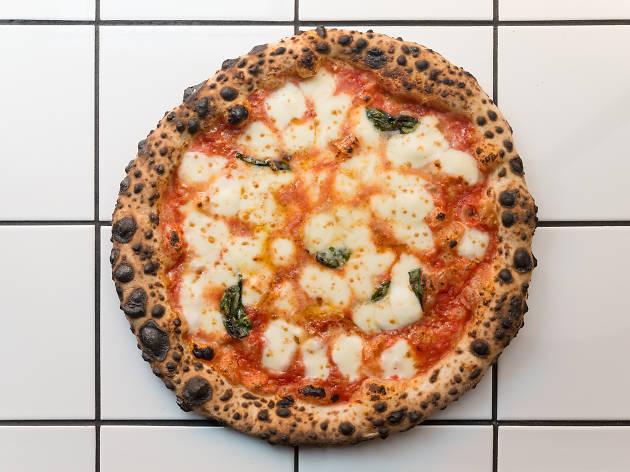 Photograph: Pi Pizza / www.killianbroderick.com
Join the inevitable line at the door, put your name on the list and order a pint while you wait for a table to come free – because this is the hottest ticket in town. The crust is charred, chewy and perfectly done, and the toppings, including Irish chorizo and artisan cheeses, are divine. Be sure to leave space for dessert – their vanilla ice cream, topped with extra virgin olive oil and sea salt, is dreamy.
Price: Mid-range
If you're craving a burger, then Bunsen is your only man, as Dubliners would say. The menu is so small it fits on a business card – they only do one thing, but boy, do they do it well. The patties are minced every morning and dripping pink and juicy, while the hand-cut fries are quite possibly the best in town.
Price: Bargain
You used to only have one option if you wanted to nab a Dublin Pizza Company pizza – you could pick one up from their hole-in-the-wall, and take it to a pub or back to your bed (both stellar options, if you ask us). Now they've opened a proper restaurant-style outpost in The Well, a cool co-working space by day and bar by night. Whatever you opt for, make sure you get a pot of the black garlic and truffle aioli for crust dipping – it's a game-changer.
Price: Bargain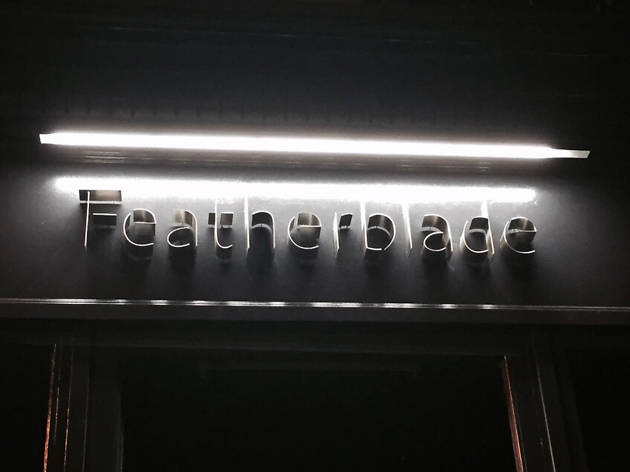 Photograph: Featherblade
If you're in the mood for a steak, then hotfoot it to Featherblade. Not a place to bring a vegetarian, this steakhouse focuses on unusual cuts of excellent beef, using original methods to get the best results – and the prices are decent to boot. The menu changes depending on what's in, but you'll always find the namesake featherblade cut, and an excellent array of side dishes, from truffled mac and cheese to beef dripping chips.
Price: Mid-range
It opened during the dark years of the recession, but Brother Hubbard has gone from strength to strength, recently expanding its branch on the vibrant Capel Street. It shines when it comes to brunch – try the Turkish eggs menemen, layered with zingy whipped feta, and get the fried halloumi on top (the accompanying zhoug has a real kick).
Price: Mid-range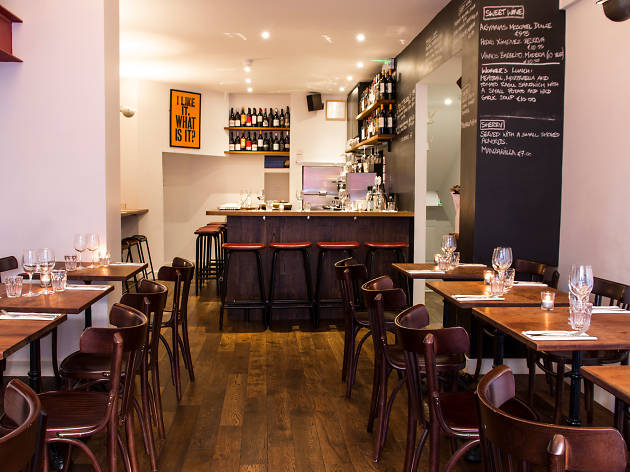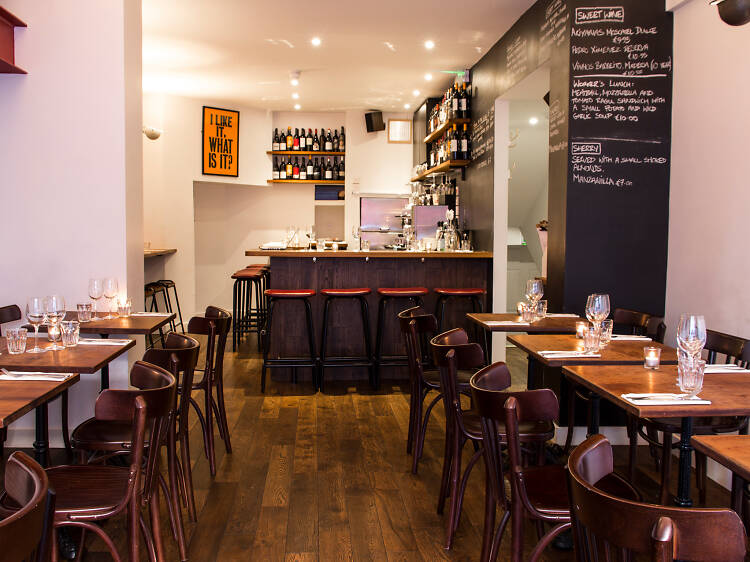 Photograph: Etto / Paolo Polesel
You're all but guaranteed an amazing meal at this cosy spot on Merrion Row. The Etto menu brims with dishes you'll be dreaming of for months after you lick your plate clean, and there's a great-value weekday lunch menu at just €23 for two courses. Dishes often change by the day, but be sure to order a side of crispy hashed potatoes with Lyonnaise onions and the red wine prunes with vanilla mascarpone for dessert.
Price: Mid-range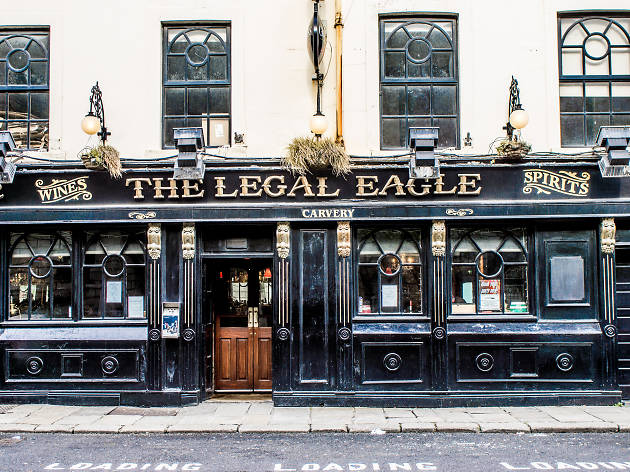 Photograph: Courtesy CC/Flickr/William Murphy
One of the newest additions to the scene, the Legal Eagle is right by the Four Courts (hence the name). Inside, there's a cool gastropub vibe, with hearty comfort food cooked in the wood-fired oven, and nose-to-tail dishes on the menu. Pop in on a Sunday for a classic roast with slabs of rare beef, cauliflower cheese and a fluffy Yorkshire pudding.
Price: Mid-range
This tiny Italian joint only has a few tables, but the food that comes out of the kitchen is exquisite. This is the kind of earthy food you'd be served in a Tuscan village, with moreish pasta dishes and traditional secondi. The pastas are rich and prepared perfectly, with just the right amount of flavour packed into the sauces.
Price: Mid-range
The Temple Bar area isn't exactly known for its first-rate dining options, but there are a few winners in among the tourist-trap bars. Banyi is one of the city's best sushi spots – it's unpretentious, casual and reasonably priced. The tempura prawn and avocado roll is a winner, and their sashimi is quiveringly fresh.
Price: Bargain
And if it's tip-top mixology you're after?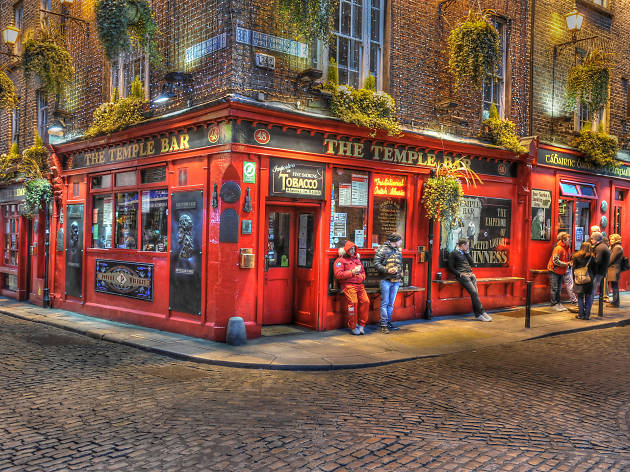 Photograph: Courtesy CC/Flickr/zpics
If there's one thing that Dublin isn't short of, it's bars. Ireland's capital has long been famed for its drinking scene, but while the city is filled with classic pubs, the last few years have seen a surge of new and exciting cocktail dens pop up.
Best selling Time Out Offers