The best bars in Düsseldorf
Choose between world-class beer culture (Altbier, anyone?) and a thriving cocktail scene at Düsseldorf's top bars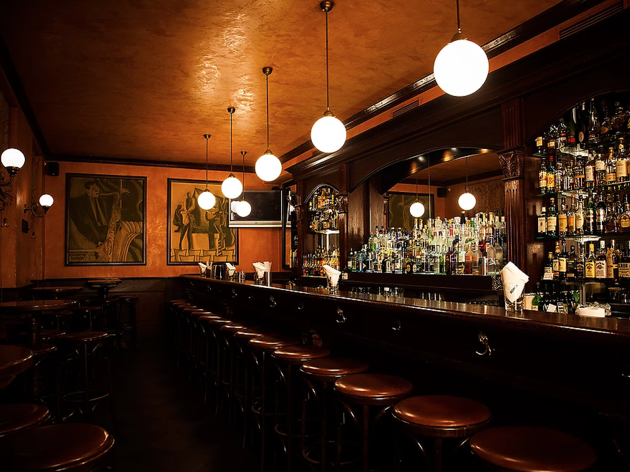 We all know German beer culture is among the best in the world, but Düsseldorf and the Rhine region are a world apart. Have you heard of Altbier? It's a type of beer brewed in Westphalia that is synonymous with Düsseldorf. You can't visit and not drink Altbier at the "world's longest bar"—the Altstadt (old city), just like you can't go to Paris and not eat a baguette. Altbier tastes a bit like bacon, and is best served in teeny-tiny glasses (and refilled frequently).
Though the beer culture is strong here, the cocktail scene thrives as well. Between imbibing heavily in the regional beverage of choice, and the insane per-capita cocktail prowess of Düsseldorf bartenders, Düsseldorf is so much more than a community centered around requisite industry happy hours. The city's nightlife, alongside a range of fantastic restaurants, is vibrant, comes with a strong beat, is open to newcomers, and is all the more fun for being a bit unexpected.
The best bars in Düsseldorf
And now for a bit to eat...
Though often overlooked in favor of bigger, splashier German cities like Berlin or Cologne, Düsseldorf is an underrated gem, known amongst those who love it for its creativity and culinary eclecticism.
Read more