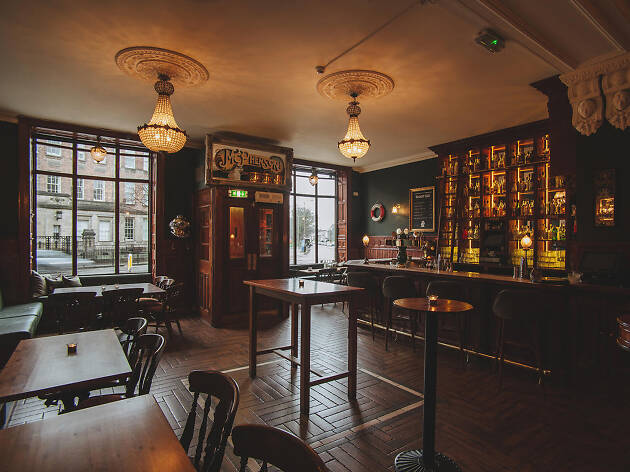 The 14 best pubs in Edinburgh
After an old-school boozer or a swisher date spot? The best pubs in Edinburgh can do both shabby and chic
Think Edinburgh, think cheap whisky and pints of Tennent's? Time to reassess – there's so much more to the city's pub scene than just the stereotypes. With quality beer flowing from the taps and smart bartenders pouring endless drams of single malts, the best pubs in Edinburgh – and its myriad excellent cocktail bars – show this city can very much do classy. But equally, if you do fancy somewhere a little more homey, you'll find all manner of traditional wood-panelled boozers and stripped-back dives in the Scottish capital too. Shabby and chic? Double tick.
So whether you feel like tapping on that stain-glassed tavern door and mingling with the locals, or would rather head to a modern taproom where craft beer takes centre stage, our selection of Edinburgh's best watering holes has you covered. Frankly, there are few better places to drink than this.
RECOMMENDED: Full guide to the best bars in Edinburgh
And if top-notch food's your bag...
From the Old Town's humble cheap eats to the hard-to-bag-a-seat spots around Leith Harbour, Edinburgh does dining both accessible and highfalutin. And the results are always ace. We're not kidding when we say you should come here just for the food – so here's your itinerary.