Heads up! We're working hard to be accurate – but these are unusual times, so please always check before heading out.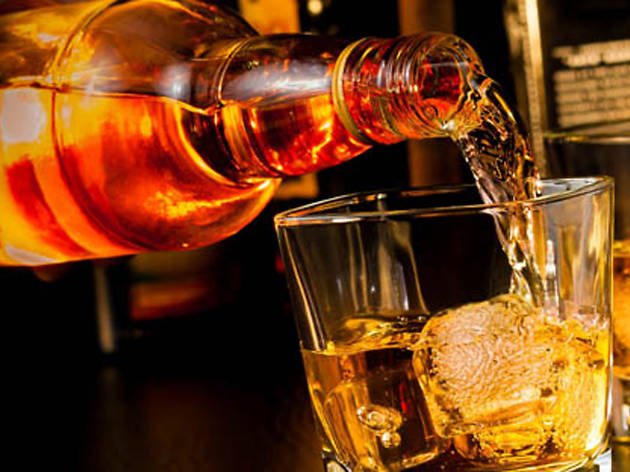 The best whisky bars in Edinburgh
Craving a drop of the hard stuff? We whisk you through the best whisky bars in the city
People from elsewhere in these islands who are used to wandering into a standard bar in a standard town and finding just two popular brands of single malt whisky on the gantry, faded and unloved, will be delighted by Edinburgh. There are a great many cocktail bars and quality pubs that have a fantastic selection of whiskies: dozens and dozens. In order to stand out in the Scottish capital however, it's not enough to have a few Speysides, a couple of Islays and a bottle of the latest grappa-finished, limited edition outturn from a boutique distillery run by two blokes called Jeremy and Rupert. For destination drinking you need hundreds of whiskies, a serious level of expertise behind the bar and – optional extra – an environment conducive to the attentive appreciation of what the Gaels call uisge beatha.
Edinburgh whisky bars
Although people have been selling alcoholic drinks from these premises since the 1830s, technically Bennets is an Edwardian creation, opening in its current format around the same time as the King's Theatre next door. When you catch it on some quiet afternoon with sunlight streaming through the stained glass, the handsome wooden gantry covered in bottles and you have time to look around at the cornicing and carved wooden fittings, you could almost believe Edward VII was still on the throne. Its range of single malt whiskies is good and there are tutored whisky tastings here during the Edinburgh Festival Fringe and at other times of year.
A traditionally-styled bar just off the Grassmarket in the Old Town, they really known their whiskies here. On the optics there won't just be a malt of the moment (a single malt scotch on special offer) but also a premium malt of the moment if you're willing to spend a little bit extra. Elsewhere behind the bar you will find whiskies from distilleries that have closed, single cask whiskies and various expressions from distilleries many people have never heard of – as well as all the familiar names like Glenfiddich, Glenlivet and The Macallan. At the last count the Bow Bar had over 200 whiskies on sale.
An eccentrically and attractively furnished bar in the polite suburb of Morningside, the Canny Man's dates to the Victorian era, looks amazing and is festooned with pictures, prints, artefacts and ornament. It has a great menu featuring smørrebrød and there is absolutely no argument with one of the finest whisky lists in East Central Scotland.

Here you find the likes of Ardbeg Uigeadail as well as the standard 10-year-old Ardbeg, both award-winning expressions, limited edition bottlings from Springbank or perhaps even some St Magdalene from a distillery in Linlithgow, West Lothian, that stopped making whisky more than 30 years ago. People fall in love with this place on first sight but there is one caveat. If by a strange quirk of interpersonal chemistry, staff and clientele hit it off at the outset then everyone has a great time. If not, the old place can be quite forbidding.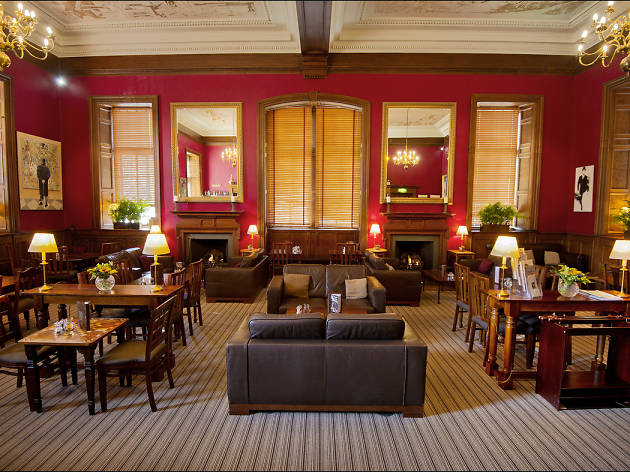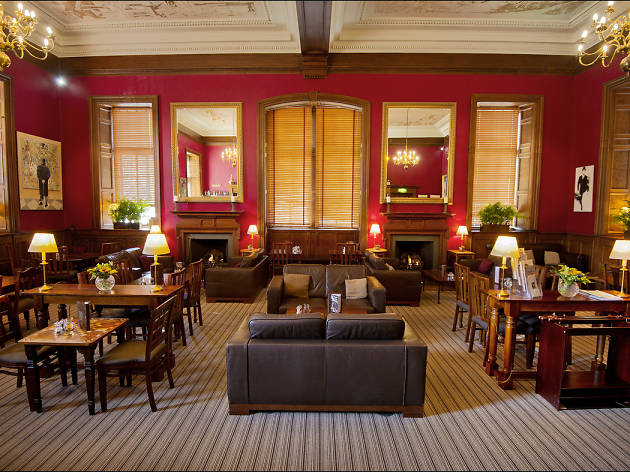 © Peter Sandground
The Scotch Malt Whisky Society (SMWS)
The SMWS was founded here at these attractive and traditionally-styled premises in Leith more than 30 years ago as an independent, private members club dedicated to the appreciation of very special whisky. Single casks would be bought from distilleries across Scotland, the contents would be bottled, labelled with a code number and sold over the bar at the Vaults. At best, what you get is a sublime single cask whisky, by its very nature a limited edition.

The SMWS remains a private club to this day although it's certainly not exclusive; for whisky enthusiasts the annual fee won't be seen as onerous. There is a decent bar menu here, the atmosphere is relaxed, convivial and civilised. What you won't find is brand name whiskies you recognise; what you will find is something like a 24-year-old from a distillery near Laurencekirk smelling of 'a hayfield at harvest time on a sunny afternoon'. This came from a single cask of course and the outturn was only 201 bottles – once it's gone, it's gone. The SMWS has another bar in Edinburgh at Queen Street, also members only – see website for details.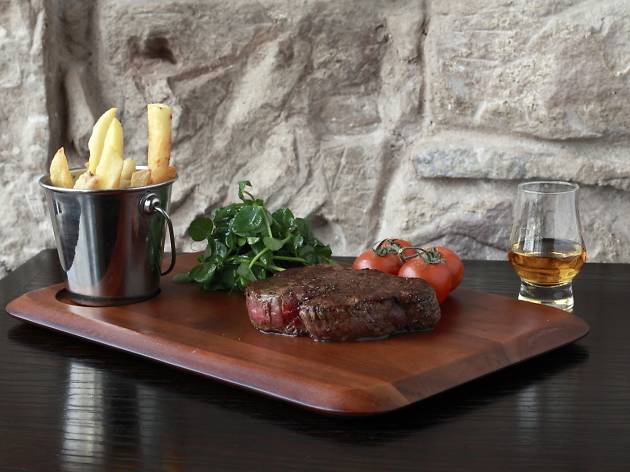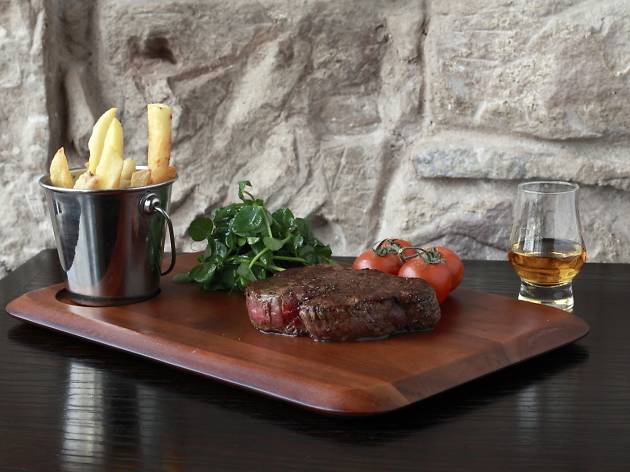 When it comes to the Royal Mile there are some bars that locals shun as tourist traps. Whiski, launched in 2007, falls into this category to an extent which is a pity since it boasts one of the best whisky lists in the city. Décor is artfully traditional with mirrors, pictures, wooden fixtures and a mounted stag's head while the menu offers burgers, steaks and classic Scottish pub grub dishes. Behind the bar there are at least a couple of hundred whiskies and the well-informed, enthusiastic bar staff will be happy to talk you through the selection if you wander in and use that classic line, 'I don't know what to choose.' There are obscure expressions from Bowmore, old reliables like Cragganmore or Lagavulin and limited edition bottlings that might just be the best thing you've ever tasted.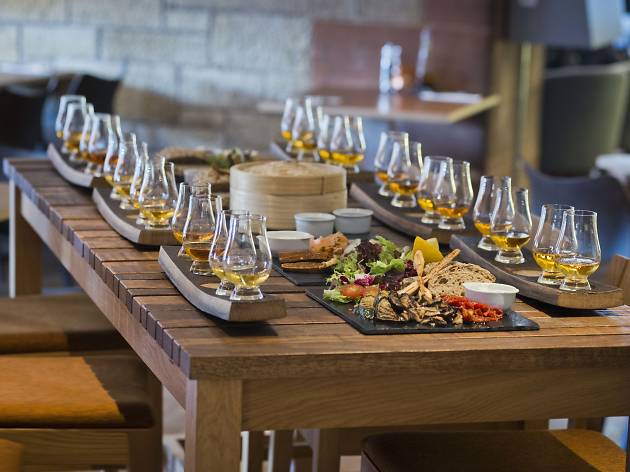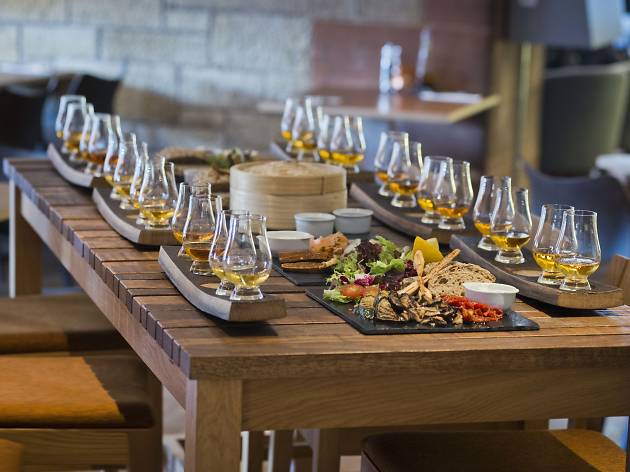 The Whisky Bar at Amber in the Scotch Whisky Experience
The Scotch Whisky Experience next to Edinburgh Castle Esplanade is one of Scotland's top 20 attractions. If you're in the mood it's a fun way to find out about whisky in general, it has a well-stocked shop, it runs classes and tastings and also has a restaurant called Amber that is much better than you would expect a restaurant in a tourist destination to be.

Amber itself has an additional string to its bow in the shape of the Whisky Bar which is stocked with more than 300 whiskies and liqueurs including award-winners like Aberlour A'Bunadh, the Tomintoul 33-year-old and lots more besides. You can visit the bar and sample the whiskies, even try some food with a recommended whisky pairing but it is a restaurant bar inside a visitor attraction – not a high street pub. You definitely don't come here to drink the night away.
Find more great bars in Edinburgh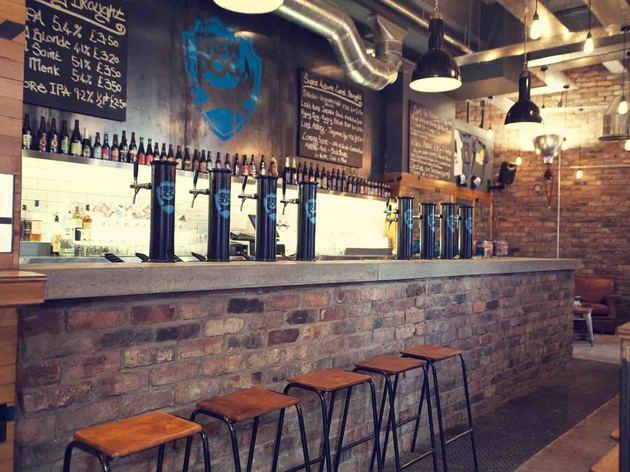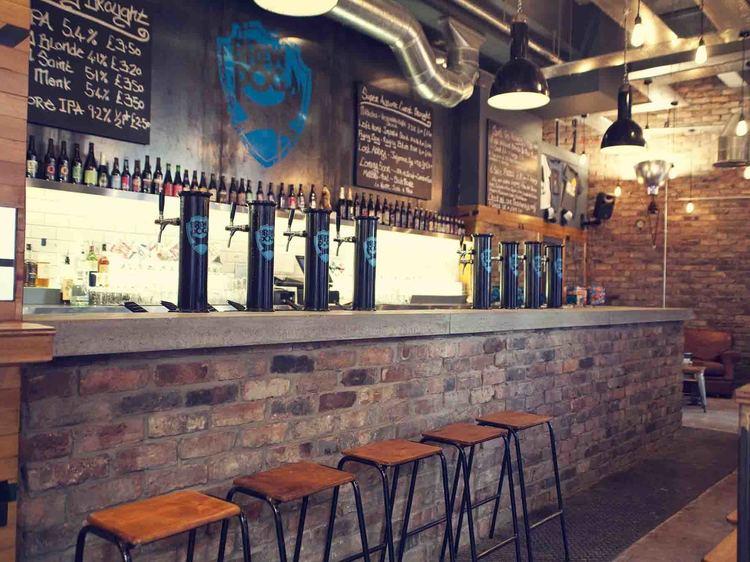 In search of a drinking den with a tad more edge than your traditional boozer? Look no further.