Dickensian London gets a blast of comic energy in a raucous and completely colour-blind take on 'David Copperfield' from Armando Iannucci ('The Death of Stalin'). It's a perfect opener for this year's London Film Festival, even if (shuush!) the city was actually mostly recreated in Hull for the film. Over a cuppa and a Twirl, he explains why it was such a breath of fresh air to swap Stalin and Beria for Copperfield, Micawber and co.
Is it true Dev Patel initially thought the film was about the '90s magician?
'He did say that when we met [laughs]. He hadn't read the book but I wasn't expecting that – it's 900 pages! And I'm not expecting the audience to know about Dickens or the period. We're starting afresh.'
The casting is colour-blind but the point is never hammered home.
'The idea is that people leave the film not thinking about it. And why shouldn't you draw from 100 percent of the acting community?'
Is there much of Dickensian London left?
'There is but we shot most of [the London scenes] in Hull because it still has old buildings.'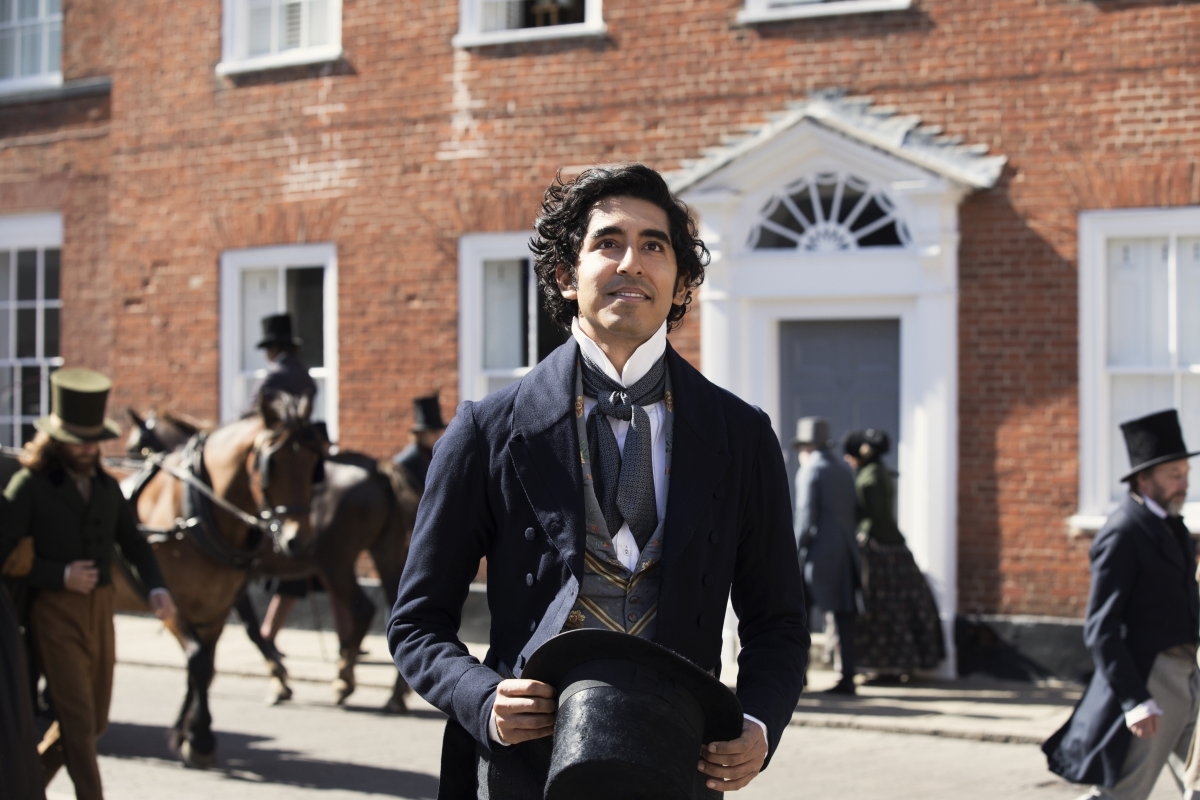 Dev Patel in 'The Personal History of David Copperfield'.
The story follows David Copperfield to London. Do you remember your own first day in the city?
'I came down [from Scotland] to work at the BBC in 1988 and there was a tube and bus strike. I had to cycle in traffic for 45 minutes every day, which was sort of terrifying.'
What are the Dickens clichés to avoid in an adaptation?
'I said no dames and no cobbles. What was it that made me want to do it? It was Dickens's imagination and the comedy. He could take on big targets but make it entertaining.'
You're known for doing the same.
'I've always loved how he makes even off-putting themes entertaining. When we were doing "The Thick of It", we'd hear that we shouldn't do it about politics because people aren't interested. The key is to make it interesting.'

'I'm not sure I get much more from Dominic Cummings than a sense that he just wants everyone to fucking die'
Any plans to bring 'The Thick of It' back?
'I don't want to celebrate what's happening. I think [policians] saw it as a training manual.'
Who'd come off best in a face-off between Malcolm Tucker and Dominic Cummings?
'Malcolm had worked out roughly what his beliefs were. I'm not sure I get much more from Dominic Cummings than a sense that he just wants everyone to fucking die. I don't know what his views are really, other than we're all shit.'
So it's been good to be doing something non-political?
'Having done "The Death of Stalin", which was brutal, I wanted to do something with a different tone.'
'The Death of Stalin' was banned in Russia. Have you been there since?
'No, although I have been invited to the Stalin Museum in Georgia [laughs]. It hasn't been released officially, but it has been illegally downloaded 1.5 million times. Russia, of all countries, is expert at getting into websites.'
Finally, how does it feel to be opening the London Film Festival?
'I'm flattered! I think this film will connect with how people are feeling at the moment.'
'The Personal History of David Copperfield' opens the BFI London Film Festival at Embankment Garden Cinema on October 2.