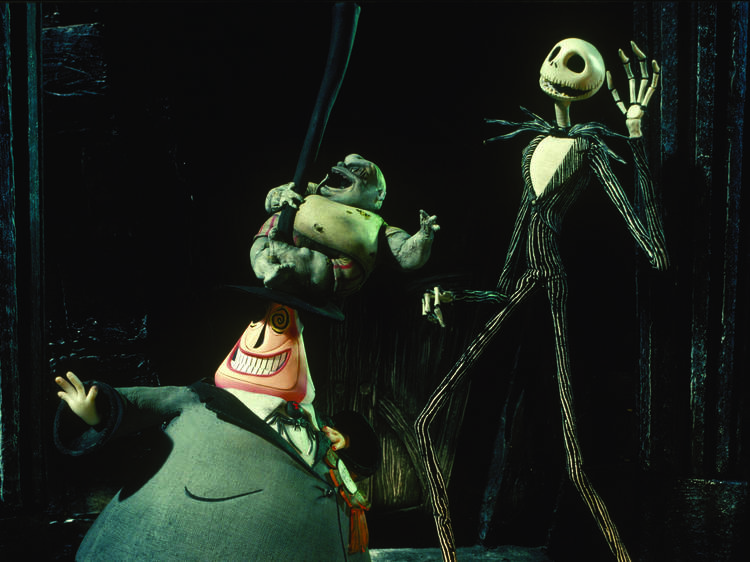 Photograph: Courtesy Disney Enterprises Inc.
1.

Tim Burton's The Nightmare Before Christmas (1993)
Tim Burton and Henry Selick's stop-motion musical is more of a Halloween movie than a Christmas movie – you see its iconography everywhere in the month of October, and its core audience is Disney goths who keep their homes decorated in fake cobwebs and plastic skeletons all year long. But that doesn't mean it doesn't work as a shot of yuletide cheer. In fact, in telling the story of a weary skeleton who hatches an ill-fated plan to bring the joy of snow and Santa back to his home of Halloweentown, it says more about the magic of the season than just about anything else the House of Mouse has produced. Rated PG.