Dev Patel grew up in the glare of celebrity. He was a gawky 16-year-old with no acting experience when he landed a role in TV drama series 'Skins', and a couple of years later he found himself at the Oscars with 'Slumdog Millionaire'. Today, he describes his younger self as 'beautifully naive'. At 26 he's broader (thanks to eight months' weight training for his new film 'Lion'), beardier ('My mum wasn't a fan but she's come around now') and more sure of himself.
When we meet in a Soho hotel, Patel is charming and modest. He doesn't love talking about himself and thanks me for 'putting up' with him. We're here to discuss 'Lion', which has won him a Golden Globe nomination and put him in the running for a Best Supporting Actor nod at the Oscars. The film tells the incredible true story of Saroo Brierley, who went missing aged five in India and was adopted by an Australian couple; 25 years later, he tracked down his family.
In 'Lion', your character uses Google Earth to find his family. But you're not really into technology, are you?
'No. I'd never been on Google Earth before. I'll email and text. It's pretty cool that you can press a button on your phone and a taxi will arrive to take you home.'
You're not on social media either?
'No. Me sharing photos of myself doing mundane things isn't interesting to anyone. "Hey, man. This is what I had for breakfast."'
You like your privacy too. I googled you and not much comes up. Is that a conscious choice?
'Completely. I know there's an argument that if you've got a big – what's it called? – following, it can help you get roles. But I'm old-school. I'm trying to be an artist. People will believe in me more the less they know about me.'
Your character in 'Lion' feels torn between his Indian heritage and his privileged upbringing in Australia. Can you relate to that?
'Yes. Growing up in London, I struggled with my identity. My great-grandmother didn't speak English so I'd try and string together a sentence in Gujarati, mixed with some English slang, and she'd laugh at me. She was a big influence. But I did shun part of my Indian heritage, to not get bullied, to fit in. Going to India to film "Slumdog" opened my mind and allowed me to not only accept my culture but embrace it.'
Dev Patel in 'Lion'
'There is a lack of good parts for the Asian community. It's incredibly gratifying when you get a role like this'
Did filming 'Lion' make you think about your own childhood?
'Yes, I thought about my mum when I read it. "Lion" is an anthem to mothers and sons. I called her right after my Golden Globe nomination. She was making a packed lunch for my dad, dancing round the kitchen with a spatula.'
You live in Los Angeles now. Do you still think of London as home?
'I do. It's such a melting pot of culture. I'm glad I grew up here. I always wanted to act. When you're growing up in Rayners Lane, that's like saying you want to be an astronaut. But I was very lucky.'
London is proud of its multiculturalism. Does our film industry reflect that?
'Not yet, no. That's part of the reason I went to LA. I felt there was more work there for me.'
Have you found it easy to get the roles you want?
'No, I haven't found it easy. I don't just need to be the goofy best friend. There aren't enough roles for everyone – walk into any LA coffee shop and you'll see 30 young actors. But there is a lack of good parts for the Asian community. It's incredibly gratifying when you get a role like this.'
How did you get the part?
'I read Saroo's story in a newspaper and was enthralled. There's pain, struggle, perseverance. Actors are hungry for a journey. We want to be absorbed into someone else's life. I ended up knocking on the writer Luke Davies's door. The script hadn't even been finished and I was there, like: "Please, just consider me."'
Did the filming live up to your expectations?
'I did eight months of prep and accent coaching before I got to India. Then I travelled on the trains and went to orphanages. It was a real process of isolation and reflection. I had to dig deep. You just want to go home and cry.'
How does the real Saroo feel about his story being on the big screen?
'He's really cool, man. He's a super-charming, very funny, charismatic guy. Meeting him was pretty nerve-racking because we'd shot some of the biggest stuff already. I was just hoping he'd approve of me, accept me as his on-screen incarnation. We instantly connected. We just sat down and I felt like I'd known him for so long.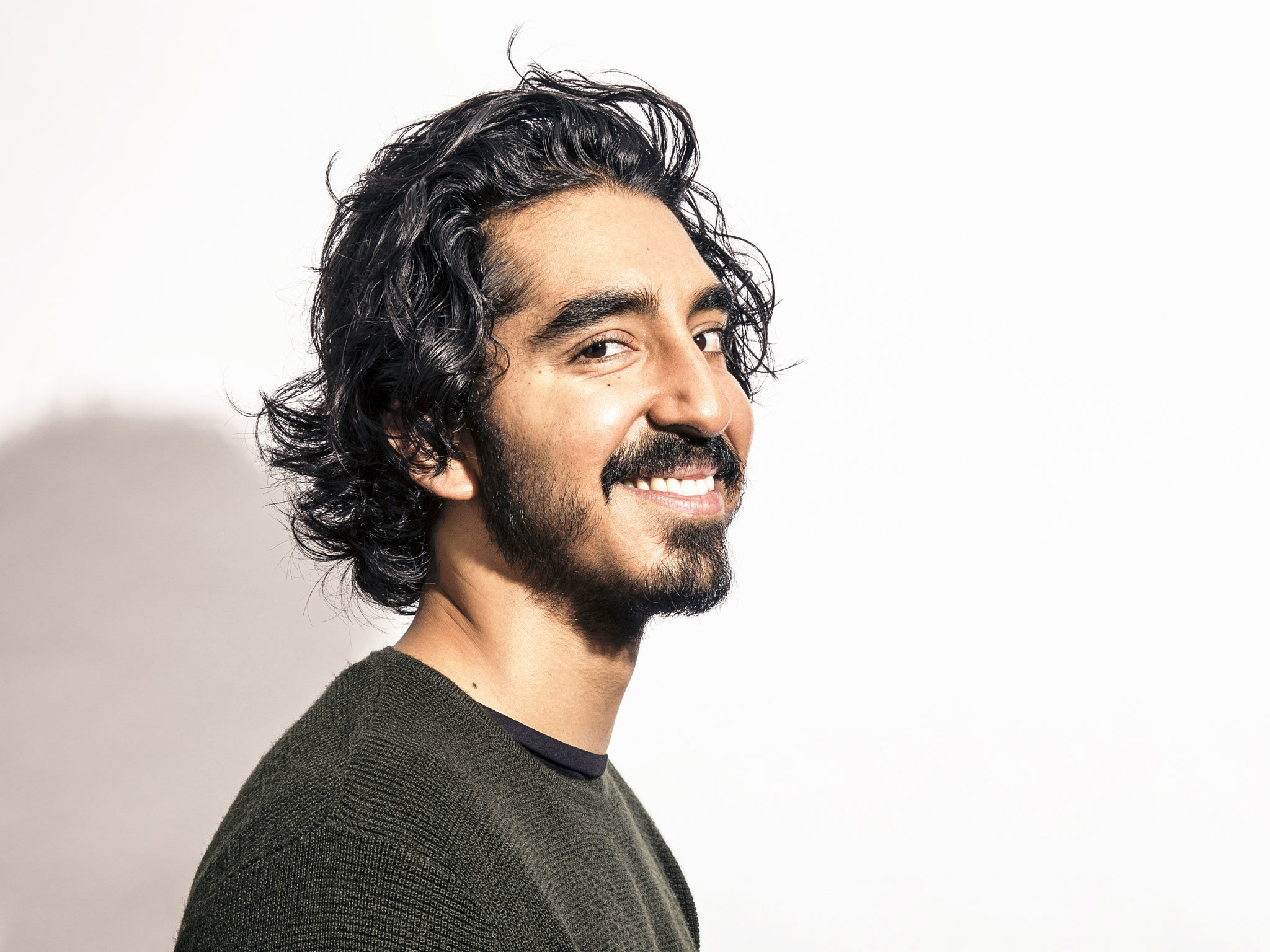 Dev Patel by Andy Parsons
'Lion' is in UK cinemas January 20.