There's no such thing as a brief conversation with James Gray—or a shallow one. The guy likes to delve. During our two-hour chat in his midtown hotel room, the 48-year-old director touches on everything from the technological history of the microcassette to Jimi Hendrix and rising student debt. (In case you're wondering, don't look for Gray on Twitter; the format is too binding for him.) What he loves to discuss most is movies. The ones Gray has made are personal but also windows into a larger sense of film history. His early indies Little Odessa (1994), The Yards (2000) and Two Lovers (2008) were Brooklyn stories of classical elegance. When he took his signature actor, Joaquin Phoenix, and made The Immigrant (2013), Gray leapt into a more ambitious realm, the period piece. But as exquisite as that drama was, it struggled to find distribution. Gray's latest, The Lost City of Z, shows a filmmaker unbowed. He's mounted an adventure story, the true-life tale of Britain's Percy Fawcett, who hacked down vines in search of a mythical dream. Any parallels to Gray's job are not lost on him.
Did you always know you had an inner Werner Herzog in khakis aching to come out?
[Laughs] The producers of the film sent me this book before it was even published. I have absolutely no idea why, because nothing in my filmography would say that this is something I would be interested in, let alone pull off with any kind of competence. Because I'm genetically designed to be an accountant in Minsk! Not to be hanging out in Amazonia.
But pull it off you did. What hooked you into the project?
I honestly didn't think of the logistical challenges at first. The core of the story was something I identified with very much: There's a small passage in the book about Fawcett's father being a drunk and destroying the family's fortune. Fawcett has this insecurity about his social standing, which I empathized with. Even now, I still need to prove myself repeatedly. I have feelings of inadequacy. All of those things fuel an obsession. If you watch Raging Bull, which is as great a film as can be, you know exactly what Jake LaMotta wants, instantly: He wants to be the champion. And maybe this is an act of folly on my part, but I wanted to explore the nature of how that obsession was created.
I'm becoming obsessed with your movie, meanwhile, because it feels very you. Is this your first film shot outside of New York?
Yes. I've shot all the rest of them here. The farthest I've gotten from New York is New Jersey. The opening of Little Odessa is Los Angeles, but that's it. I'm a Queens boy. I grew up in Flushing in a semi-attached row house: Archie Bunker Land. It was a wonderful place to grow up.
You do have a certain signature with your movies, and maybe it comes from New York: verbal, angsty, even a touch arrogant. Your characters do things—big things—especially in The Lost City of Z. Are you aware of that?
This is just for me: Everyone has their own philosophy about making art. But I don't believe in individual genius. I believe very strongly in collective genius. If the movie turns out exactly how I wanted it, something's wrong. Because I've got all these cinematographers, actors, editors. All these people are supposed to be better than me at their jobs. It's not the conductor's job to run around and play every instrument. It's to coax the magic out. It's the core of directing.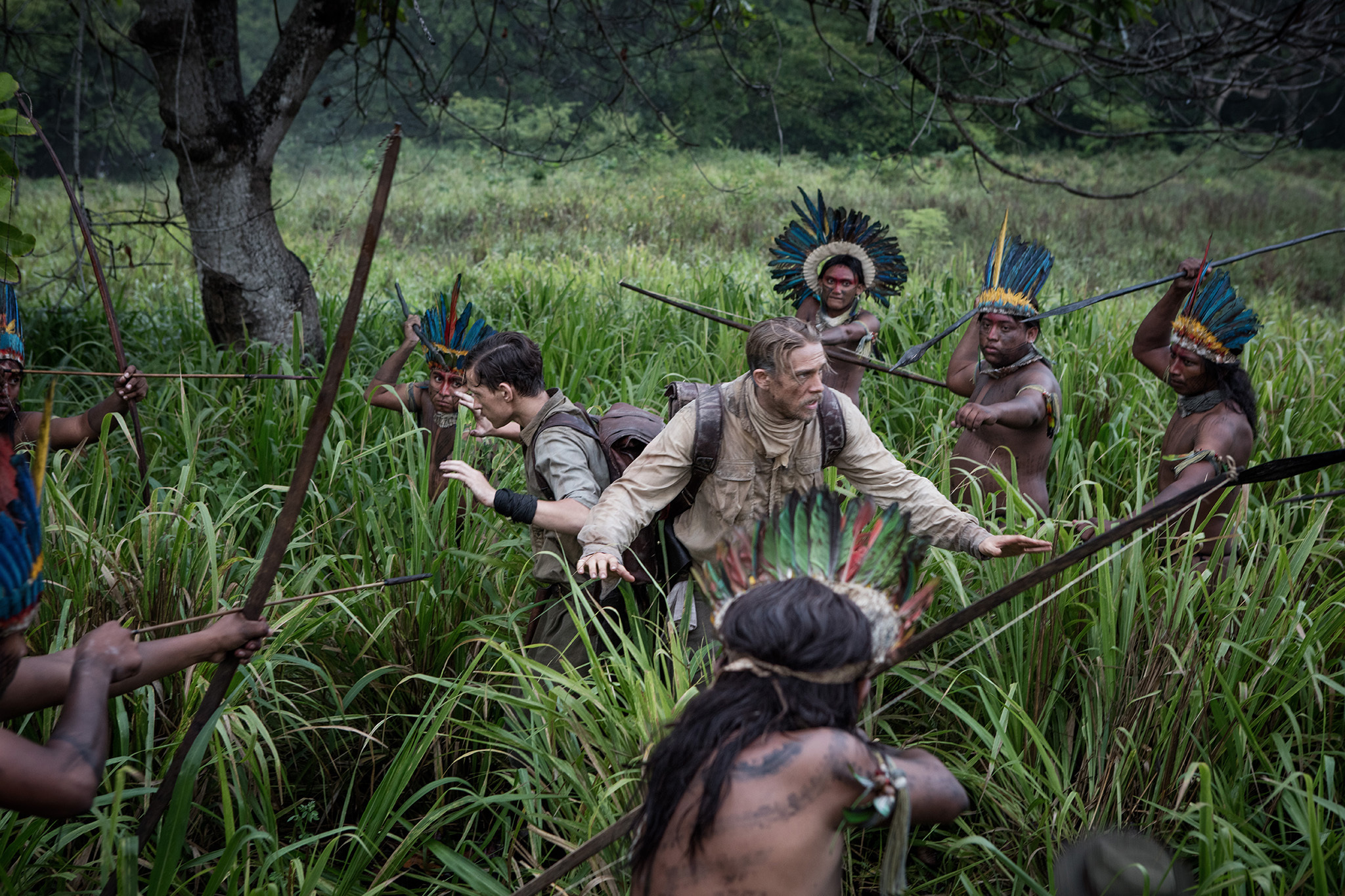 The Lost City of Z
Brad Pitt, one of your producers, was originally going to star in The Lost City of Z. Why did he step away from the role?
He got busy with World War Z, ironically enough. He has never verbalized this to me, nor I to him, but I think he started to get skittish about doing such an "English" movie. It's such a culturally specific story. I remember Brad saying [slips into a perfect Pitt impression, almost a stoner], "I don't know if I should do this…but I want to back you!" I love the guy. He's one of those people that, even when he decides he won't do your movie, you still want to kiss him.
So you went with actor Charlie Hunnam—who's great, by the way—down to Colombia and the jungle. Was that scary?
Scary is living in Syria. We have to keep perspective. I feel frustrated. I feel like I've blown it, in some ways. In the moviemaking system, I've been very lucky. But in candor, I felt like I haven't done the work that I should have done. After The Immigrant, I was like, I'm 44 years old and I've made a film that some people think is unreleasable. I was very depressed—at times suicidal, frankly. I'm doing much better now. I realized something along the way: You have to find pleasure in the doing. I'm trying to get somewhere else.
The Lost City of Z opens Fri 14 at local theaters.