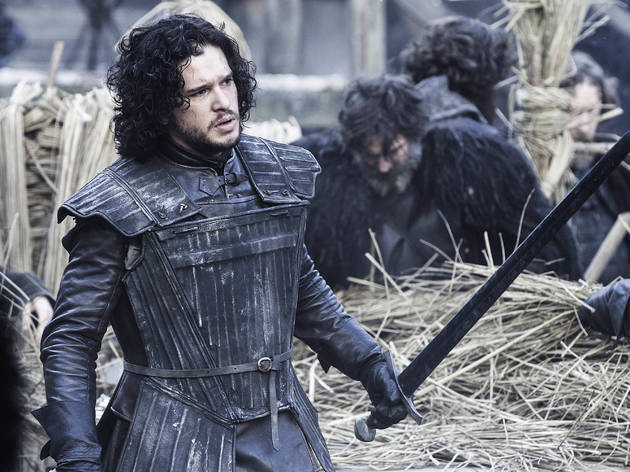 The 21 TV shows that got us through 2020
Time Out writers on their pick of TV and streaming series to return to
We've all watched a lot of TV this year. Some of us have watched all of it – seriously, you should see the end credits when you complete TV – and at a time when we've been stuck at home this so-called golden age of television has never felt so burnished and shiny. From recent streaming hits like Sex Education and The Crown to established masterpieces like The Wire and Six Feet Under, the choices are almost limitless. But the unique circumstances of 2020 drew us to old favourites like cats to a radiator – as much for their familiar comforts as their guaranteed quality. They were old friends in uncertain times.

We wanted to share them with you, so we asked Time Out staffers from around the world to share the shows that have been getting them through. Let us know what small-screen elixirs worked for you.

RECOMMENDED: The 21 best Netflix series to binge now.
Best TV shows of all time, according to Time Out staff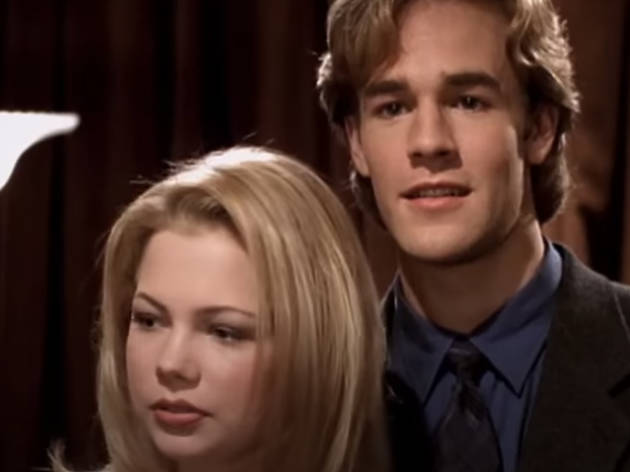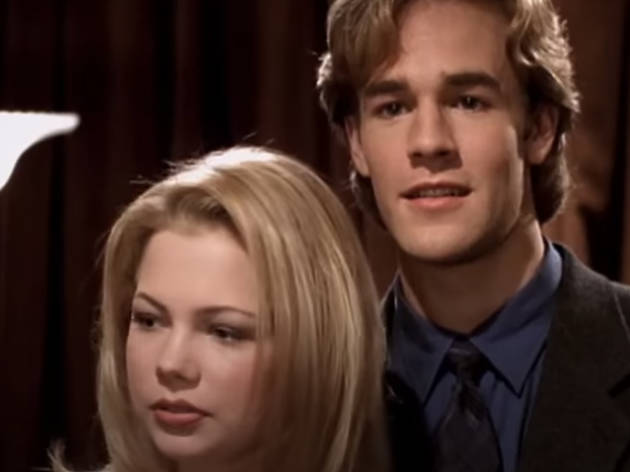 Photograph: Columbia TriStar
I don't know if it's ihat it takes me back to my own teen years or just that it's really heartwarming but Dawson's Creek has been a saving grace lately. The show, which chronicles the lives of a bunch of unusually good-looking teenagers, feels emblematic of a specific moment in time either side of the millennium. It wasn't as edgy as Beverly Hills, 90210 or as niche as My So-Called Life, but it's filled with love, innocence and a sense of adventure. And, hey, doesn't TV's appeal rest on its ability to show existences wildly different from our own?

Anna Ben Yehuda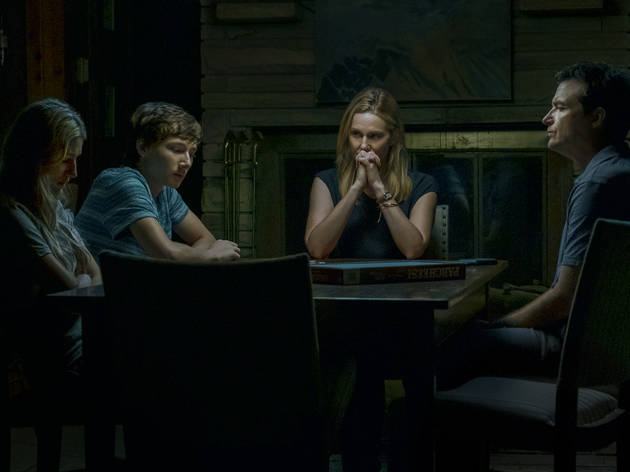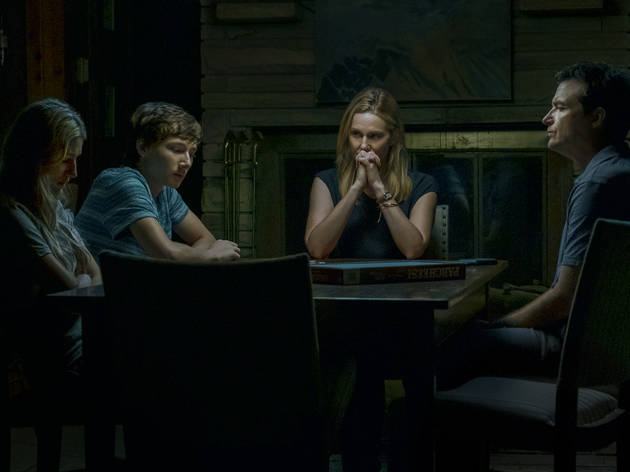 Steve Dietl/Netflix
For some reason I totally wrote this show off when I first saw it on Netflix but it's actually very good. It has a bit of a Breaking Bad vibe but with the dad from Arrested Development instead of Malcolm in the Middle. Expect Mexican drug cartel drama, money laundering, plus a sassy character called Ruth who says things like: 'I'm still walking on two legs, ain't I?'

Isabelle Aron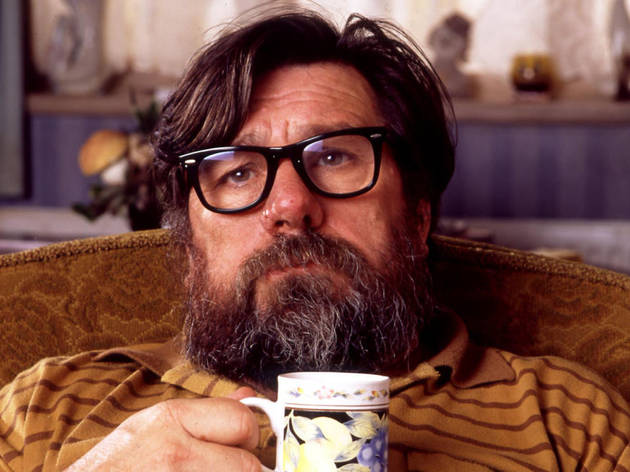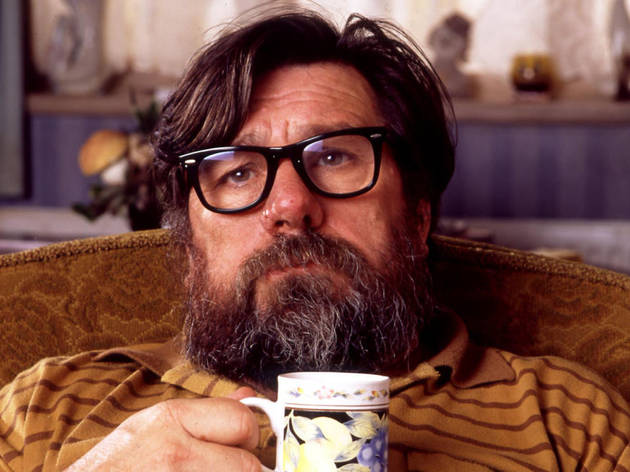 Photograph: Granada Television
In a year when I've spent more time than ever sat on my sofa watching TV, it's been soul-soothing to watch the Royle family's friendly faces sitting on their own worn-out sofa bathed in the light of the telly. They tease and goad each other, belch and fart in front of each other, but all with an unspoken, deeply-rooted love that makes it pure comfort TV. When my own family has often felt very far away, I've relished being a guest at the Royle's living room gatherings.

Alexandra Sims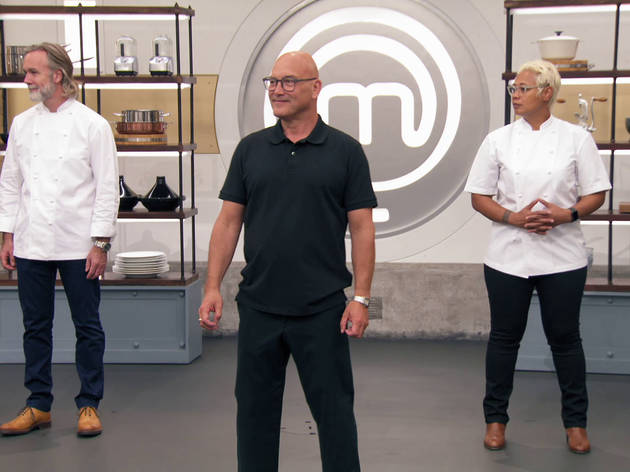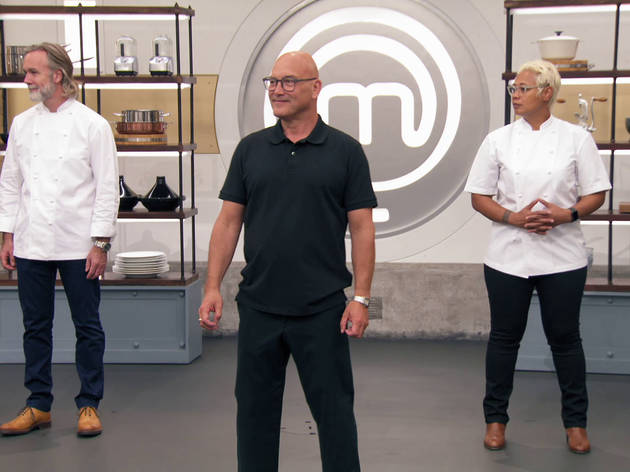 Photograph: BBC Shine
MasterChef: The Professionals
I am drawn like a moth to a (kitchen blowtorch) flame to this show, mainly because of its simple conceit: can that person over there, a chef, cook extremely well, extremely quickly while Michelin-garlanded maestro Marcus Wareing glares at them? What's nice is that chefs seem to speak to humans so rarely that their social skills are all over the place. There's nothing like watching a hardman who's spent 12 years toiling in a Manchester pub kitchen break down in tears because Monica Galetti says his carrots are 'cooked really well'.

Joe Mackerich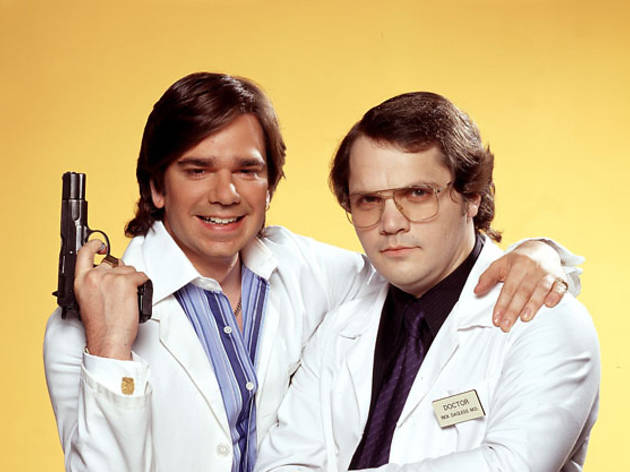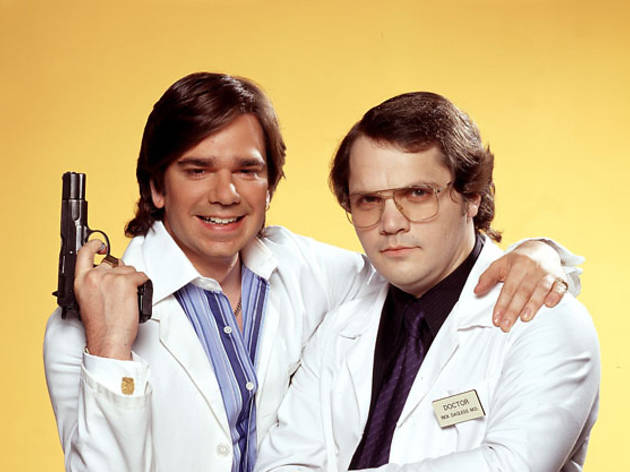 Photograph: Channel 4
Garth Marenghi's Darkplace
With its inspired spoofng of B-movies and deliberately terrible editing, sound mixing, acting and special effects, this old Britsh cult comedy never fails to lift my spirits. It's presided over by Garth Marenghi (Matthew Holness), a self-professed 'dreamweaver' who boasts of having written more books than he's read and basically thinks he's Orson Welles. He's not. Everyone involved – Richard Ayoade, Matt Berry and Alice Lowe – has gone onto bigger things, but I'd maintain nothing they'll ever do could match that life-and-death struggle with The Creeping Moss from the Shores of Shuggoth's alien broccoli.

Phil de Semlyen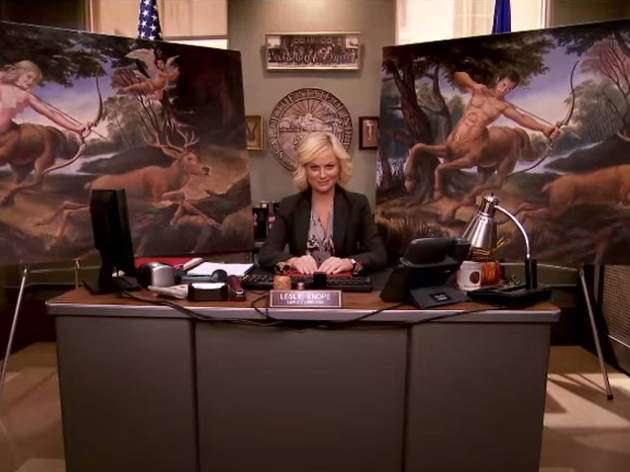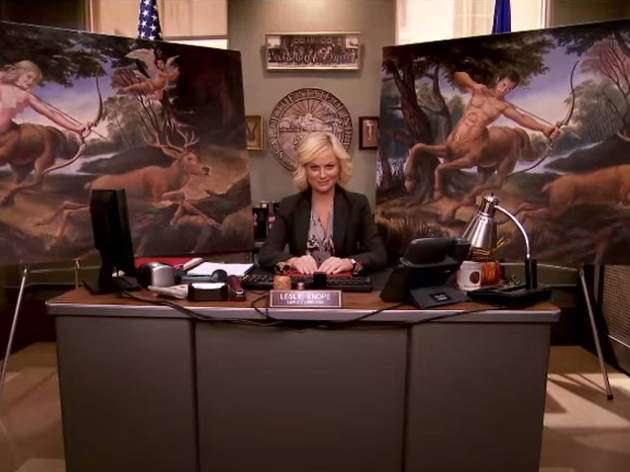 Photograph: Universal Pictures Home Entertainment
I spent Melbourne's 112 days in lockdown rewatching Parks and Rec. There is something so emotionally warming about Amy Poehler's impossibly can-do local government employee, Leslie Knope. Or maybe it's the fact that every single episode – and character – cracks me up I finished the final episode on the day of the US election and for those who've seen it, I took that as a good omen for the result.

Nicola Dowse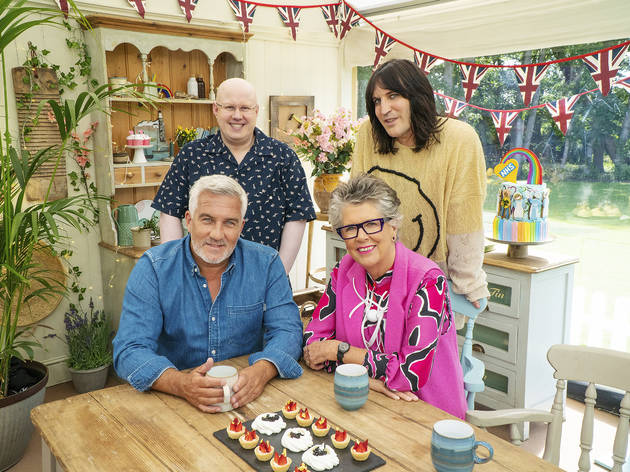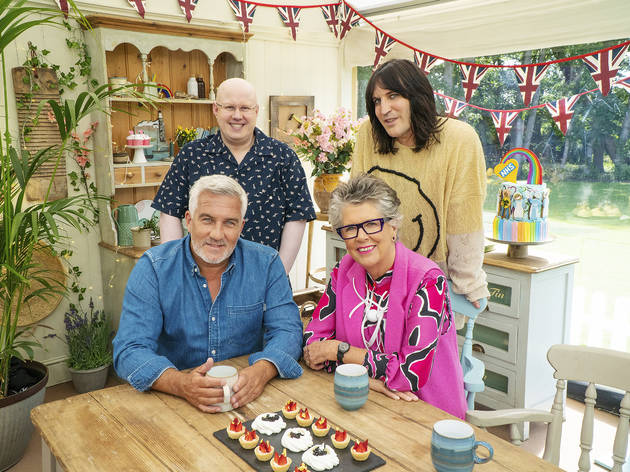 Photograph: Mark Bourdillon
The Great British Bake Off
I call Bake Off 'Xanax TV': I watch it and immediately pass out. I don't think I've ever stayed awake for a single episode and yet I love it so much. I'll never forget when I asked my boyfriend what happens when they win and he said that they're named Star Baker. I asked him what they got for it and he yelled: 'THEY GET TO BE STAR BAKER!' It's a true low-stakes masterpiece. Whenever I get stressed now, I imagine myself just sitting on the floor, staring at an oven door.

Will Gleason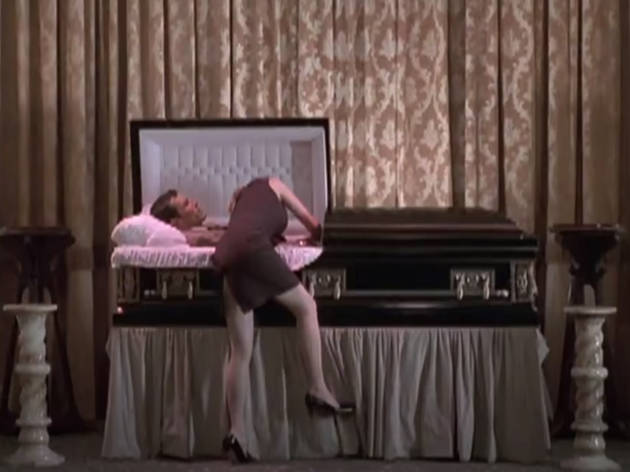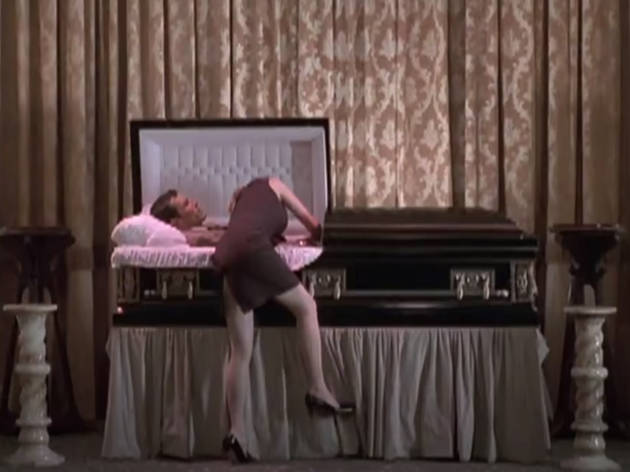 Photograph: HBO
From that Thomas Newman theme to its acid humor, superb acting and witty dialogue, Six Feet Under has nothing to envy in any new streaming show nearly 20 years on. Its central family, the Fishers, run a funeral home and they aren't just dysfunctional, they barely function at all. They drive around in hearses, smoke crack and talk to dead people, for starters. 'The new hearse is totalled and your father is dead,' says Ruth, the Fisher clan's matriarch, to her son, David, in the first episode – and from there it's off and running. By the finale, 62 episodes on, I'd been on a strange journey with a family that I learnt to care for. And unlike a few shows since, it really nails the ending.
Julio Bruno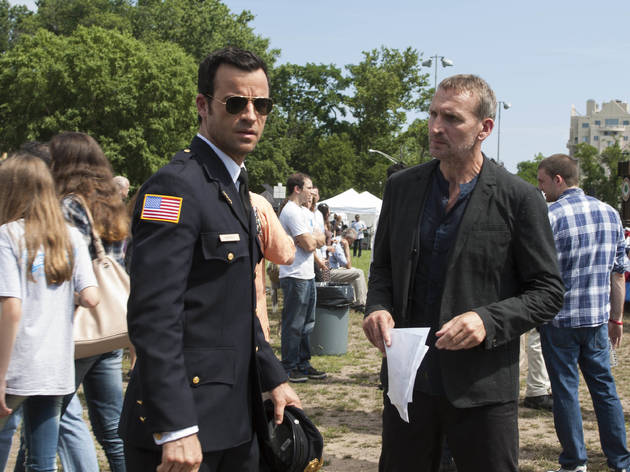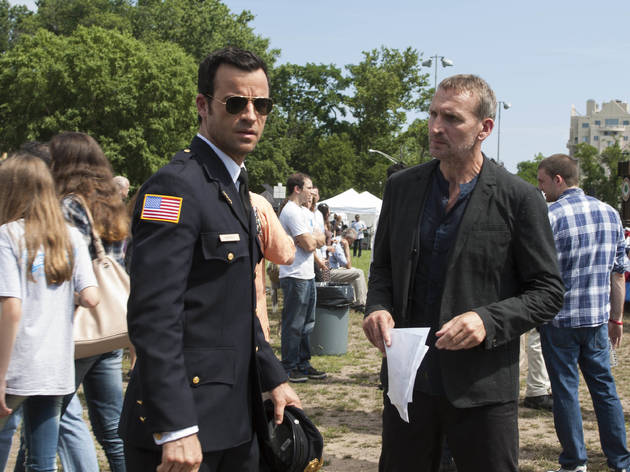 Paul Schiraldi
I challenge anyone to find anything more prescient of the shitshow that has been 2020. The Leftovers takes place in the years after a mysterious 'rapture' like event that has plucked two percent of the world's population from their loved ones. The emphasis of the show is not so much on what happened as what happens next. Misinformation, corruption, strange cults, mass psychosis... it's not all laughs, but does it sound a tiny bit familiar?

James Hooper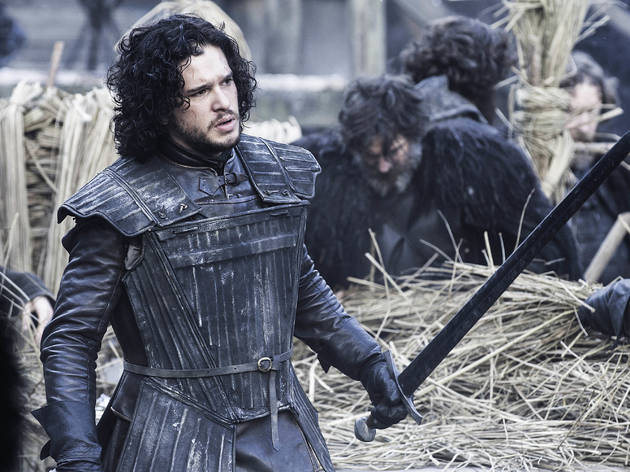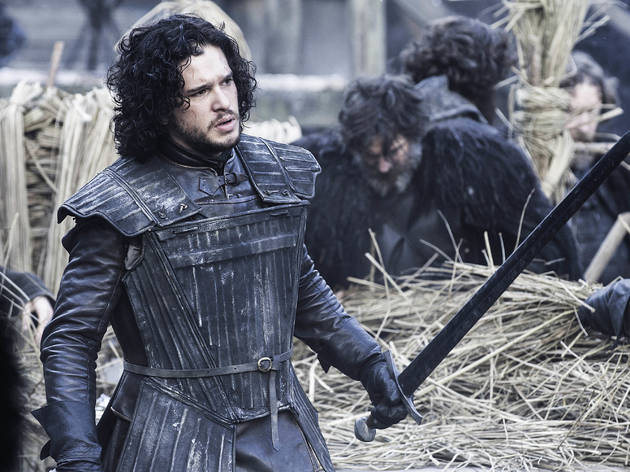 Photograph: HBO
Early in lockdown, my husband and I made a list of the most raved-about TV series neither of us had seen. Game of Thrones was the clear frontrunner and we tore through the eight-season series in an embarrassingly short time. White Walkers, questionable affairs and Khaleesi's epic wardrobe were the perfect distractions from this year's fresh hells. Now to go back in time for those watercooler chats that happened every Monday for the past eight years...

Morgan Olsen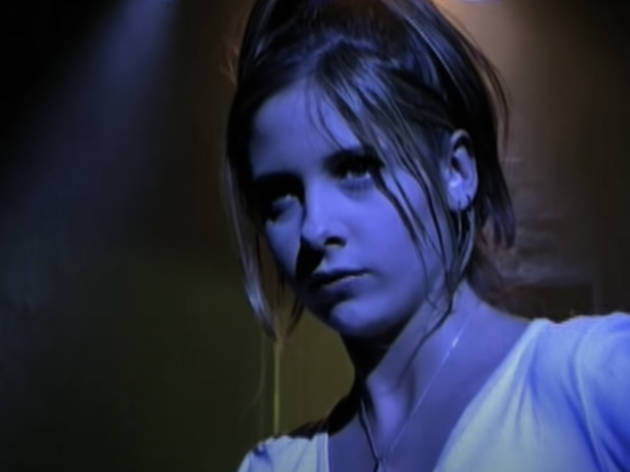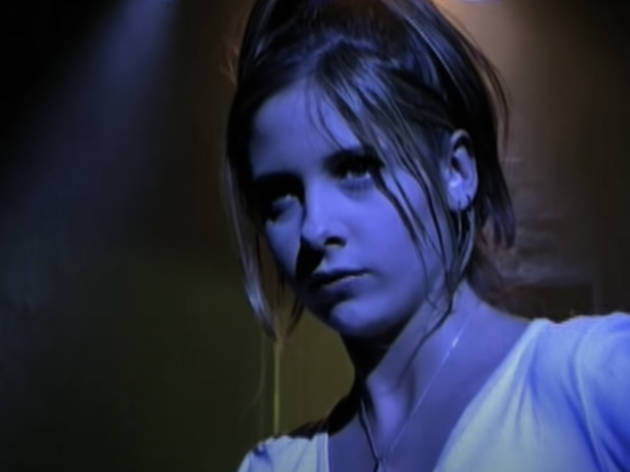 Photograph: 20th Century Fox
Watching Buffy is a break from everything: politics; Covid; general existential anxiety. Some of the cast look kind of old, in a Grease way: Xander (ugh, he's so… Ross) and Cordelia are late-twenties in high school and look it. But Sarah Michelle Gellar is still a badass, Alyson Hannigan is eternally pixie-like and the show itself remains sharp, funny and progressive. It's been a total delight to revisit.

Liz Tray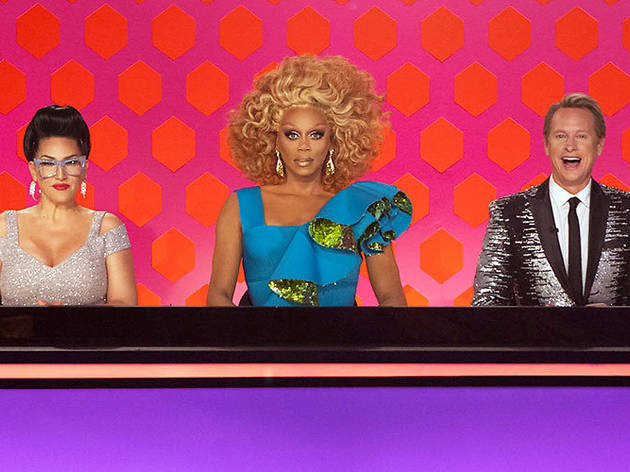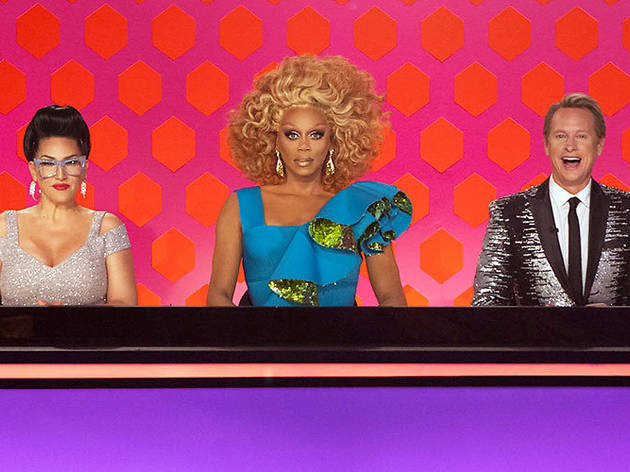 Photograph: VH1
It started as a parody of fashion reality shows like Project Runway, and a vehicle for America's most ruthless drag queens to throw maximum, trash-mouthed shade. But Drag Race has glown up. The past few series have been a fabulous, queer counterpoint to Trump's America, with this year's cast the most supportive bunch of queens yet. Zingers, rivalries and drama still feature amid the death-drops, wigs and high-stakes lipsyncs, but Drag Race feels more focused on affirmation and positivity than ever. And I, for one, am here for it.

James Manning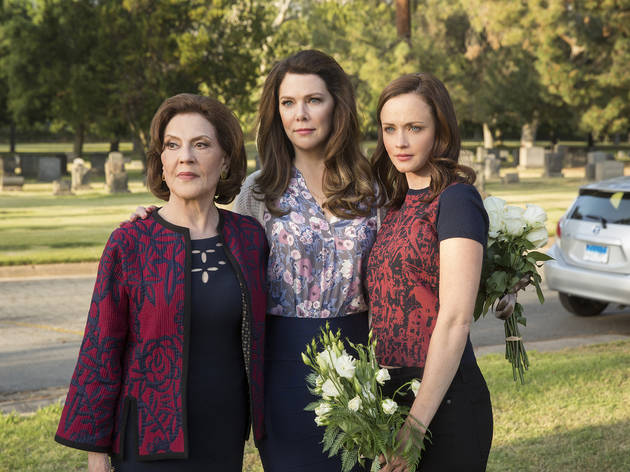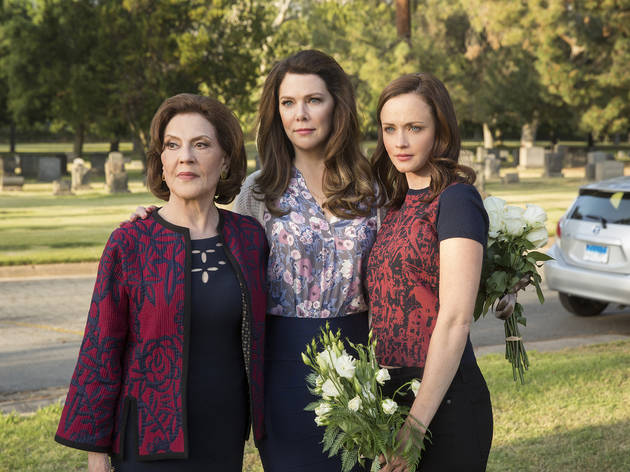 Robert Voets/Netflix
I rewatch this show whenever I'm in the need of a pick-me-up and ice cream just isn't cutting it. It's just ridiculously comforting – especially in its early seasons. And could you have Schitt's Creek without Gilmore Girls? I'm saying no. The show's setting, the fictional Connecticut town of Stars Hollow, was the OG Schitt's Creek with its kooky characters, seasonal festivities and bickersome gossip. And for the benefit of my fellow Gilmore stans: I'm team Jess, the reboot was terrible and 100 percent Lane deserved better than what she got.

Rebecca Russo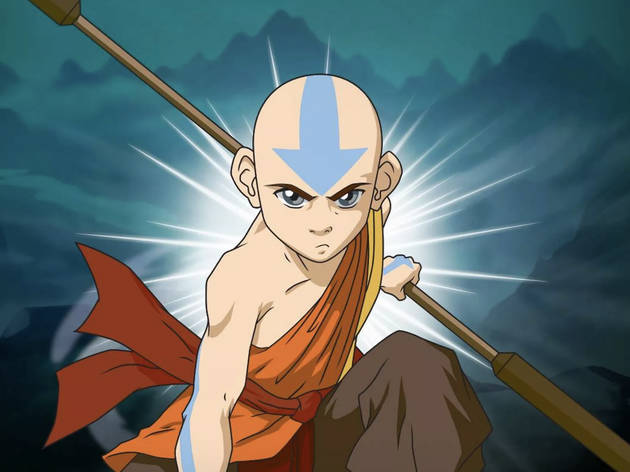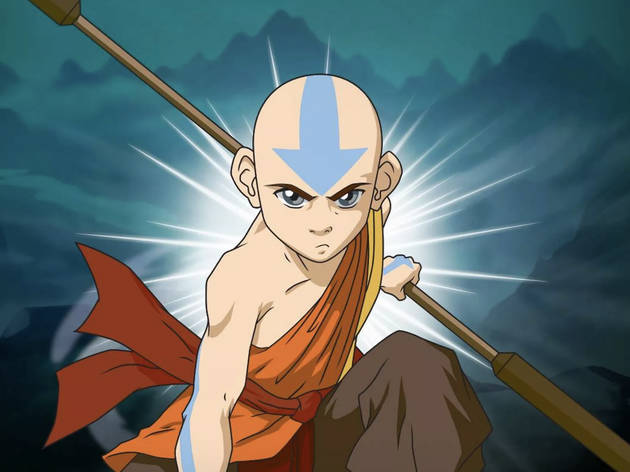 Photograph: Nickelodeon
Avatar: The Last Airbender
I've been a devoted fan of Avatar: The Last Airbender since it debuted on Nickelodeon in 2005, just shy of my ninth birthday. So you can imagine my excitement when it got a Netflix re-release in May. In many ways, it's the perfect 2020 watch: Genocide, imperialism and income stratification colour the show's world – in which the 12-year-old Aang and his friends are tasked with saving its realms from the tyrannical Fire Nation – but it's also a whimsical and often very funny 20-minute disconnect from reality.

Emma Krupp
Photograph: BBC
Rome is my favourite historical TV show (I've watched it an embarrassing number of times). Anyone that watched Game of Thrones will immediately notice that plenty of the cast were in Rome. But the similarities don't end there - politics, scheming, war, sex, incest... Rome has it all. The show is also full of beautiful locations that make me forget how grey and dreary it is outside. Rome, somewhat accurately, follows the story of the fall of the Roman Republic. It's swords and sandals done really well, which is a rarity, and makes for a great source of inspiration for further research.

Ben Allen
Saeed Adyani/Netflix
Mr. Show with Bob and David
Craving surreal comedy in the midst of an incredibly strange year might seem counterintuitive, but I can't skip my annual rewatch of Bob Odenkirk and David Cross's seminal HBO series. While sketches about blowing up the moon in the name of American patriotism and Senate Subcommittees populated by wacky personalities come a bit too close to present-day reality, the satire holds up more than two decades on.

Zach Long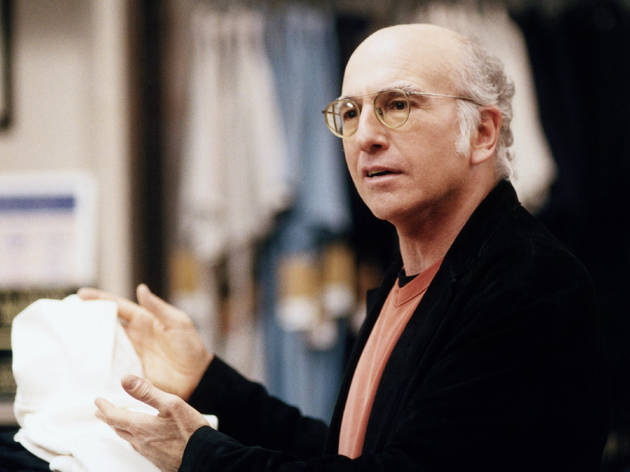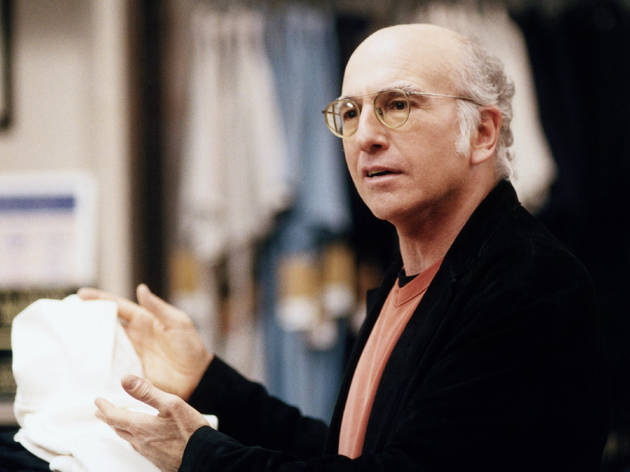 Photograph: HBO
Oh, Larry… my best friend of 20 years, you just don't know it. If you're a fan of Curb you'll know how I feel. If you're not, well, I'm sorry for your loss. This is my lifeblood, my terra firma, my Desert Island boxset: Riddled with faux pas, grimacingly awkward, not in the least normal, but always wonderful, and even occasionally tender (Larry's relationship with BFF Richard Lewis) it never fails to make me a happy person.
Anne Gerrish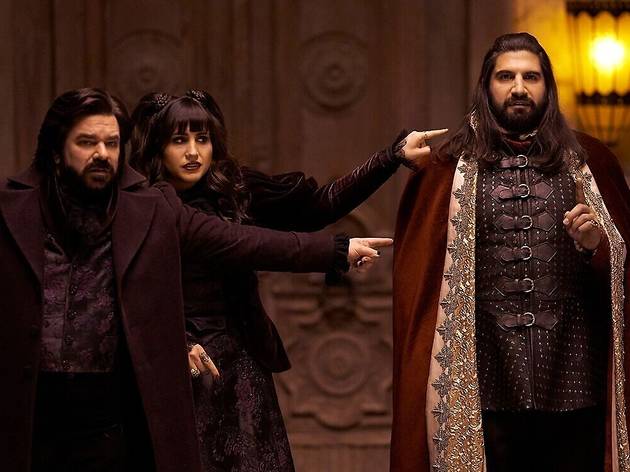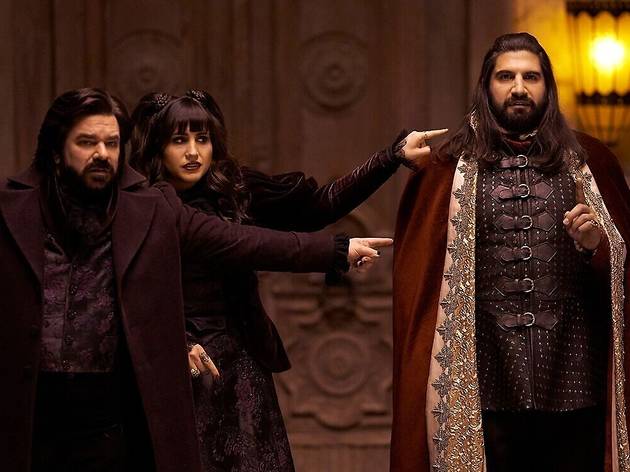 Photograph: FXP
What We Do in the Shadows
I've lived in some pretty loose flatshares over the years, but none that involved erotic topiary, cursed hats made from witches' skin, orgies with human virgins or straight-up murder. Is it wrong that I wish I had? Maybe it was the crushing monotony of lockdown, maybe my iron levels got a bit low, but as I tore through episode after episode of What We Do in the Shadows earlier this year, I started to fantasise about cohabiting with four immortal vampires living in a Gothic mansion on Staten Island. It just looked like so much fun.

Rose Johnstone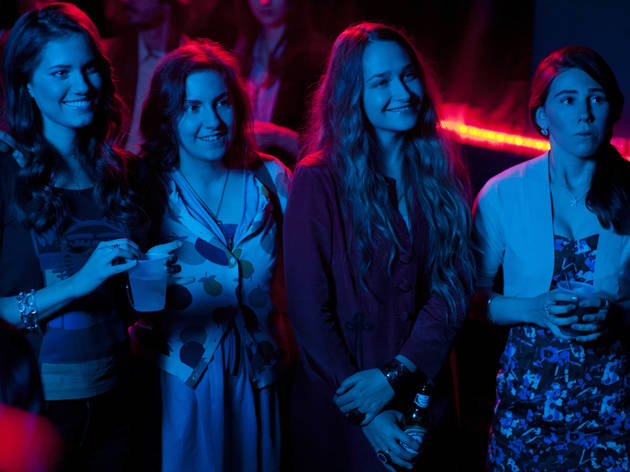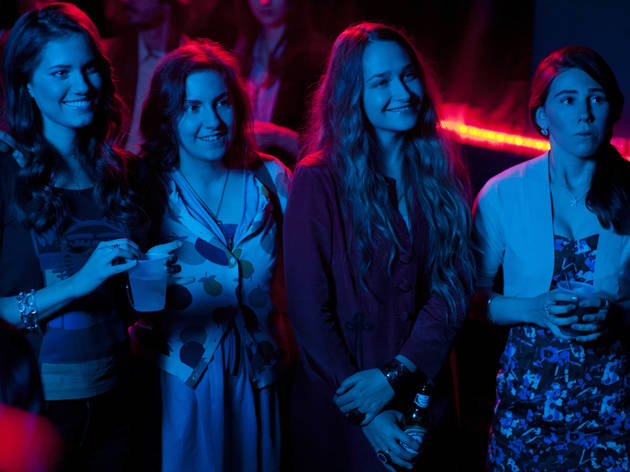 Photograph: HBO
After watching the entire Internet during lockdown, revisiting Girls was such a treat. It had such a profound impact on the feminist zeitgeist of the 2010s – and not just because Lena Dunham was naked all of the time – and it resonated with me even more now that I'm not the same age as the characters (by, like, a lot). I highly recommend watching with headphones on to really absorb Dunham's genius, irreverent dialogue.

Virginia Gil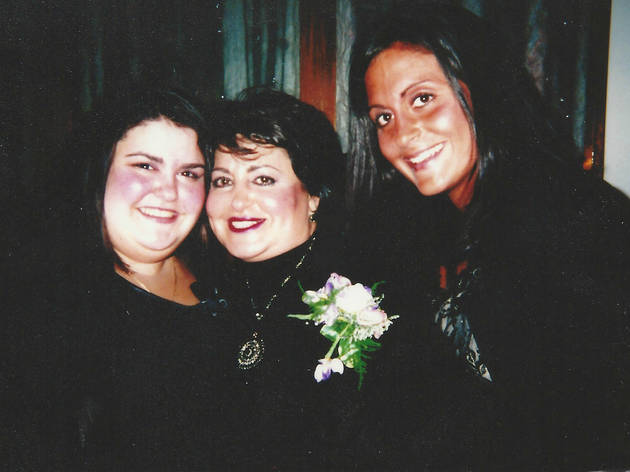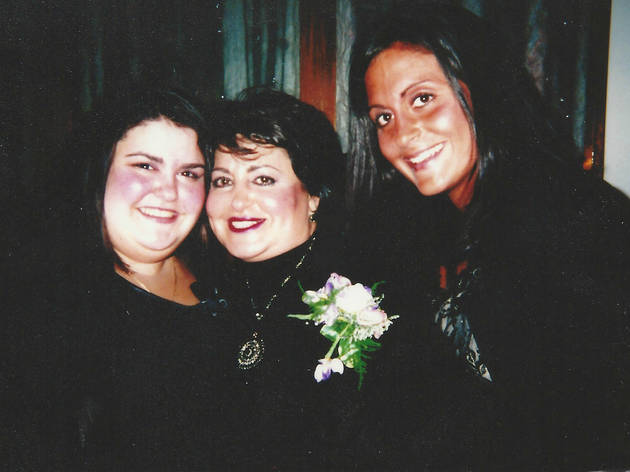 Photograph: Netflix
There was nothing like trying to solve the world's strangest disappearances, murders and hauntings for taking my mind off everything this year. While I miss the hosting talents of the original's host Robert Stack and co, the Netflix reboot's sleek production feels a little less like cracking open a gritty cold case and more like diving into an artfully shot doc with subjects that need solving. Given the show's decades-long track record of gathering tips from viewers, hopefully they will be.

Stephanie Breijo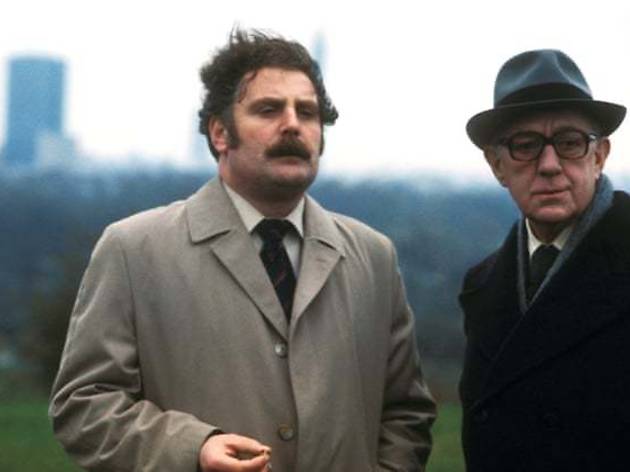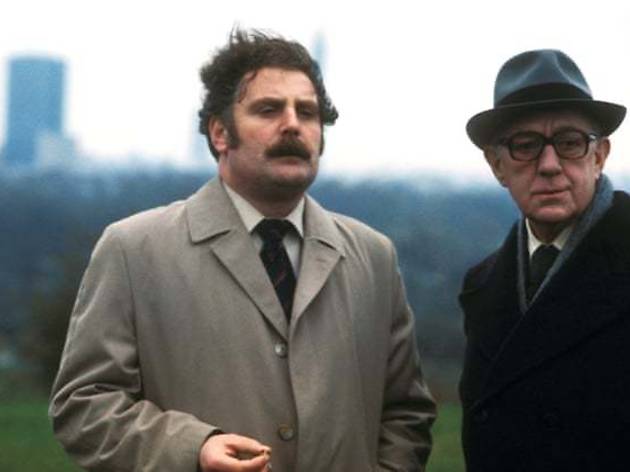 Photograph: BBC
Tinker Tailor Soldier Spy
This summer I escaped to the chills of '70s and '80s England by revisiting the 1979 seven-part BBC TV series of the late, great John le Carré's brilliant Cold War-era spy novel Tinker Tailor Soldier Spy, with Alec Guinness (just post-Star Wars) as George Smiley, the cuckolded agent drawn out of a retirement to expose a Russian spy at the heart of the British secret service. I immediately binged the six-part follow-up, Smiley's People, and then went back to the 2011 film, with Gary Oldman as Smiley. By the time summer ended, I had Smiley's droll, world-weary voice firmly in my head and was imagining evidence of dastardly spycraft with every person I passed on the street.
From Stranger Things to Sex Education, we've ranked the best Netflix original series