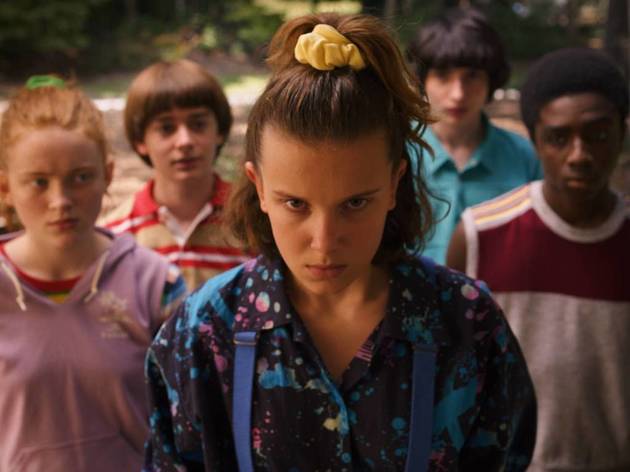 The best Netflix series and shows to binge-watch now
From 'Stranger Things' to 'Sex Education', we've ranked the best Netflix original series
It's been seven years since Netflix announced itself as a home for high-quality series with 'House of Cards' and the big shows have come thick and fast since then. According to Variety, Netflix's output of series and movies in 2019 was greater than that of America's entire TV industry in 2005. No wonder it's hard to decide what to watch next.
To help you avoid incessantly scrolling through the never-ending carousels of content, we've looked at all Netflix Original Series and picked the best of the bunch, including big hitters like 'Orange is the New Black', 'Stranger Things', 'Sex Education' and gripping true crime docu-series like 'Making a Murderer'. We've ranked them, too, so you can really prioritise your next session. And when you've run out, you can always head to Amazon Prime...
Recommended: The best films streaming on Netflix right now
Ali Goldstein / Netflix
You might not expect a comedy series starring Jane Fonda and Lily Tomlin as BFFs living in a beach house to resonate with people, but 'Grace and Frankie' is a show with so much heart and humanity that it makes for the ultimate comfort viewing. Fonda is brilliant as the WASPish Grace, while Tomlin's comedy genius strikes gold as the out-there Frankie. There's a great supporting cast, too, especially June Diane Raphael as Grace's daughter Brianna, while Martin Sheen is surprisingly fun as musical-theatre-loving Robert, Grace's ex-husband. The magic happens when the show strikes that balance between humour and pathos, encouraging you to examine your own mortality as well as whether you're truly living your best life.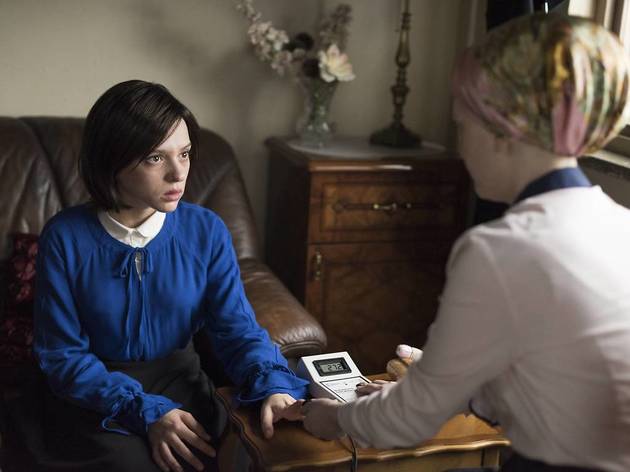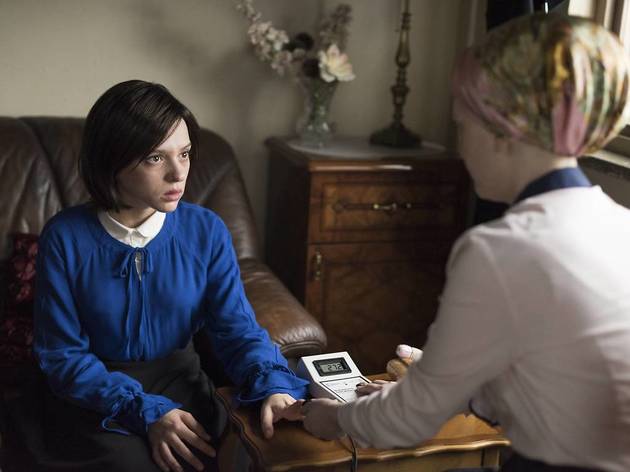 Photograph: Anika Molnar/Netflix
'Unorthodox' is both hard and easy to watch. Heavy material depicted in digestible bits (4 episodes, each just under an hour), the story takes you inside the Hasidic community that calls Williamsburg, Brooklyn home. Loosely based on Deborah Feldman's 2012 autobiography ('Unorthodox: The Scandalous Rejection of My Hasidic Roots'), this is the first Netflix series almost exclusively shot in Yiddish.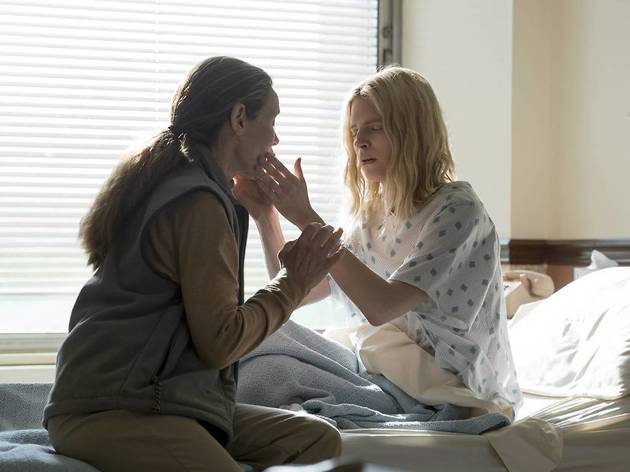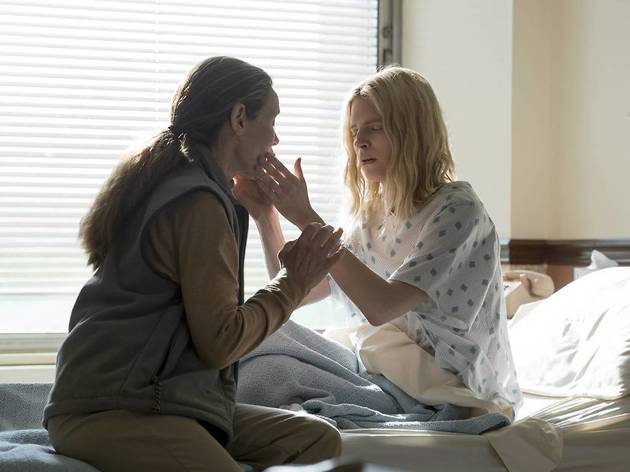 Photograph: JoJo Whilden/Netflix
'The OA' is one of those rare shows that land on the scene without notice, are anchored by relatively unknown actors, yet unexpectedly make a mark on television history and society in general. Unfortunately, after an absolutely incredible first season – one of the best that Netflix has ever aired – the second one turned out to be the exact opposite. The negative reviews are likely what prompted the network to cancel the show after season two, although originally announcing 'The OA' would wrap up after five.
Netflix
The sheer amount of research and depth involved in creating 'Making a Murderer' makes for one heck of a slow burning mystery. The construction of the series by filmmakers Laura Ricciardi and Moira Demos submerges you in the case of Steven Avery and his nephew, Brendan Dassey, as (whether rightly or wrongly) they're tried for the murder of photographer Teresa Halbach. Season 2 examines the post-conviction process and the impact that it has on all involved.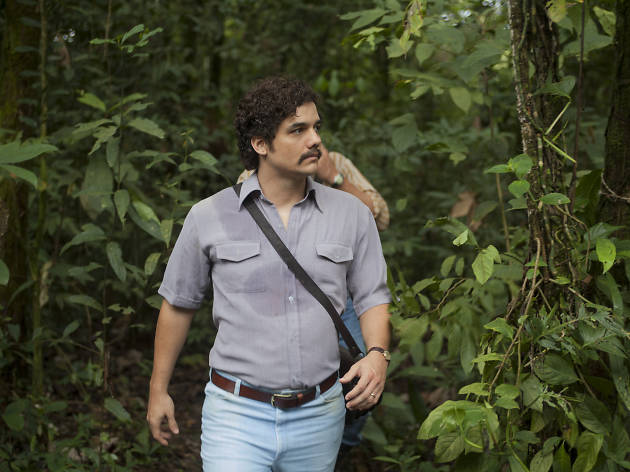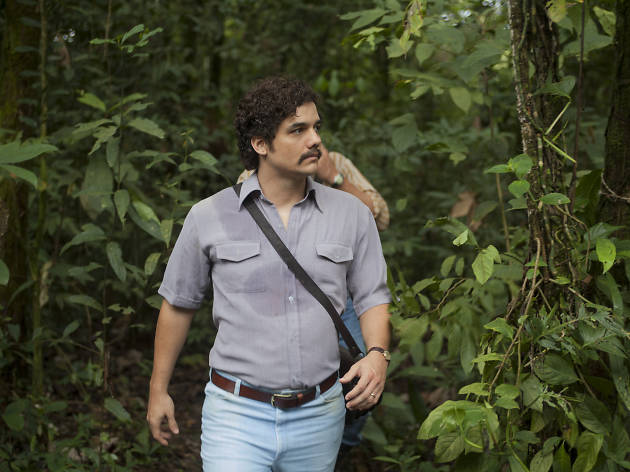 Daniel Daza/Netflix
Described by one reviewer as 'high-concept drama', this show's main thrust is highlighting the impact of the international drug trade, while also telling the infamous story of Escobar's rise and fall. The scope of the show is broad, but it's centred by the use of archive news footage. The third season diverts a little bit, focusing on what happened when Escobar died. While the show didn't continue after Season 3, it was rebooted in 2018 as 'Narcos: Mexico' with a new premise and setting.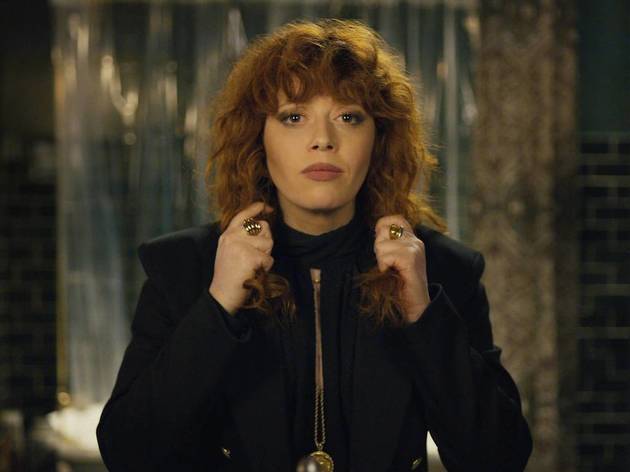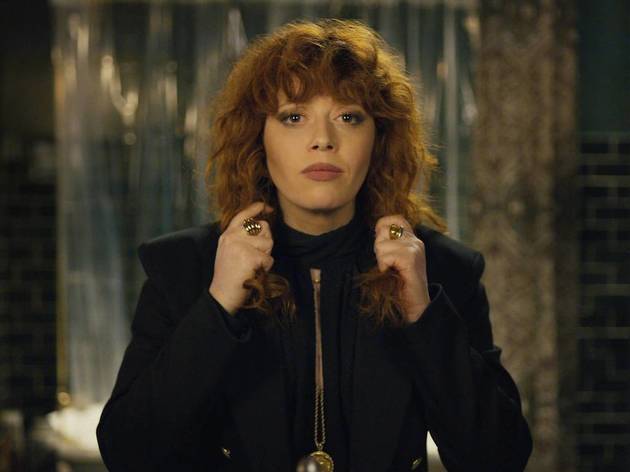 Photograph: Netflix
Natasha Lyonne created, directed and stars in this comedy-drama that explores life and death through the eyes of her character Nadia Vulvokov. The latter is a game developer that keeps on dying and coming back to life to relive the same night over and over again. While trying to figure out the time loop she finds herself in, she meets a fellow constant perisher, Charlie Barnett as Alan Zavery. Originality has earned Lyonne critical praise, TV award show recognition and lots of love from us.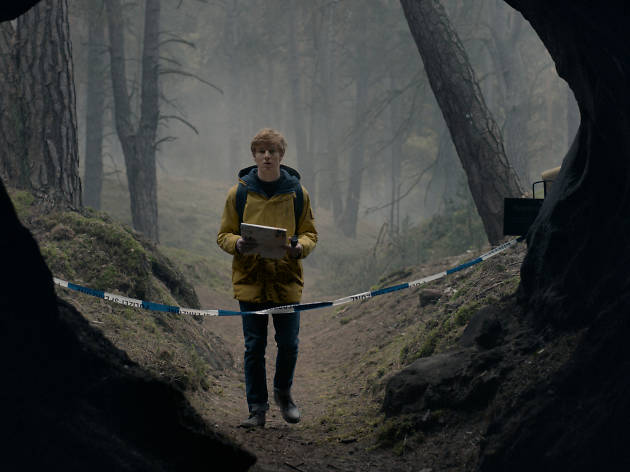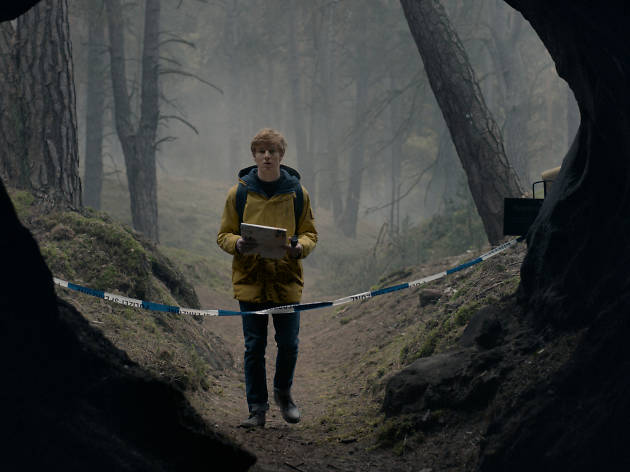 Netflix
Obviously, we already have 'Stranger Things' and that doesn't involve having to read subtitles. But 'Dark' stands on its own because it has just that much more depth. Focused on the lives of four families, the show explores the spooky goings on after two children disappear. It's got its supernatural elements, as well as the trust family drama, but the plot is complex, too, and it hooks you in. It's also been favourably compared to 'Twin Peaks', which is no bad thing.
Netflix
If you're over maudlin sitcoms or slapstick romcoms, 'Master of None' is the perfect antidote. Yes, it's a show partly about dating, and yes it highlights just how darn complicated that is now we have social media and text message anxiety, but it does it with warmth. Better still, the characters are likeable as they explore their complexes about intimacy and relationships on screen. It might not a laugh-a-minute type sitcom, but its humour stems from its acute depictions of dating, and for that it should be essential viewing.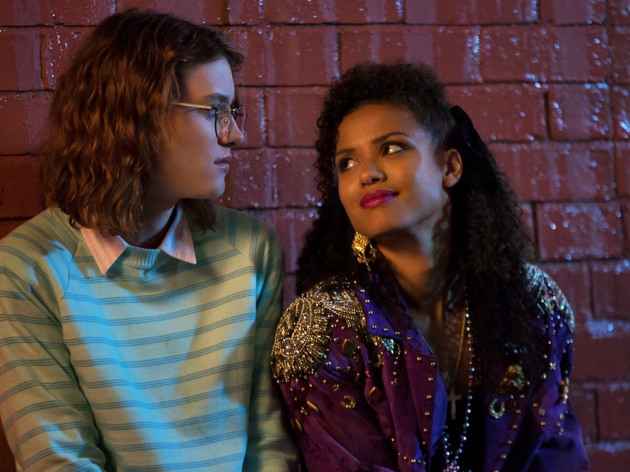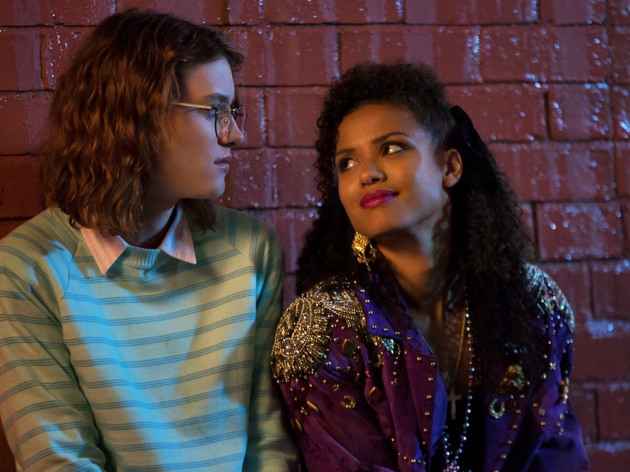 David Dettmann/Netflix
Originating on Channel 4, Netflix quickly snapped up the rights to Charlie Brooker's dystopian anthology series about the impact of technology on humanity. At times it can be horrifying as we see how society could be changed inexplicably by how technology has changed humanity. However, there are those moments, like with Season 3 episode 'San Junipero', where love prevails. The show sort of returned late in 2018 with 'Black Mirror: Bandersnatch', a choose-your-own-adventure style interactive film that about technology and free will.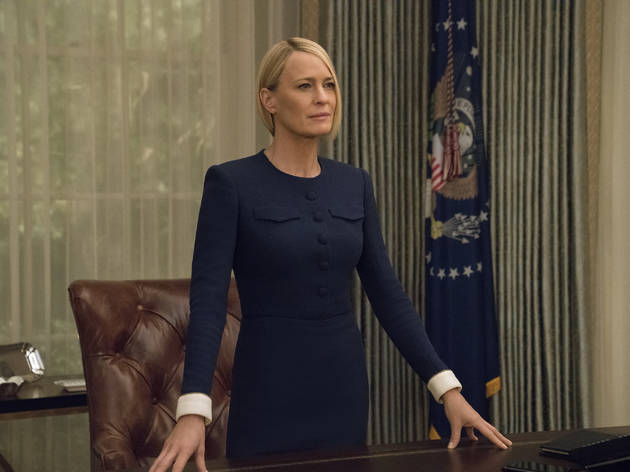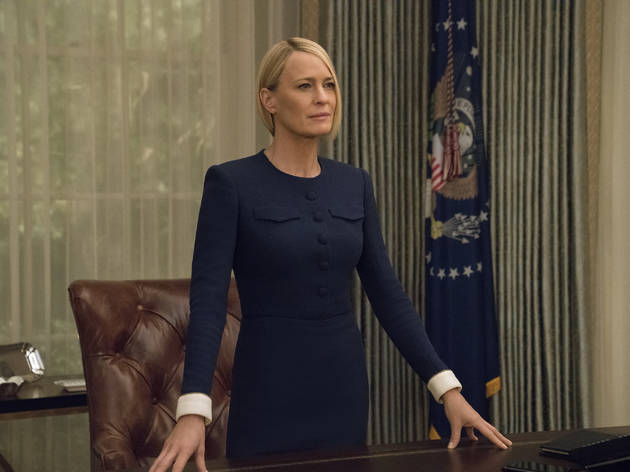 David Giesbrecht/Netflix
The now-disgraced Kevin Spacey and Robin Wright are almost eerily suited to their conniving, power-hungry characters in the political drama that's enthralled viewers. There hasn't been anything like it since maybe 'The West Wing' aired, and Frank Underwood's methods to manipulate become darker and his ethical code more invisible with each new season.
Of course, things have shifted in later seasons, which peg Wright at the center of the drama. Regardless of Spacey's off-camera alleged behavior, the series has undoubtedly helped give rise to the concept of binge watching.
Show more
Fancy a movie?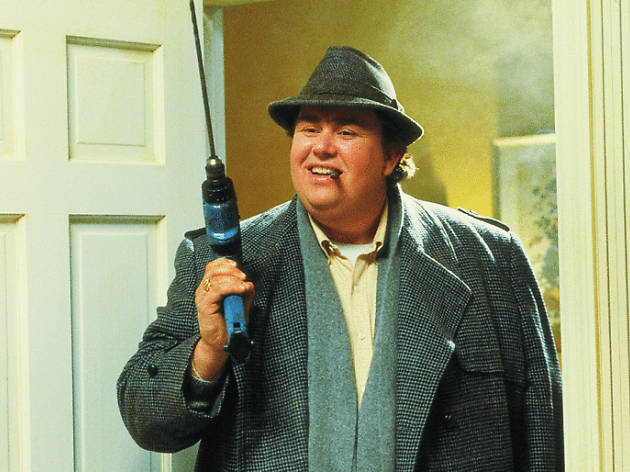 A bumper selection of movies available to stream right now on Netflix, including a brace of classic dramas, some old-school horror and a handful of recent indie smashes