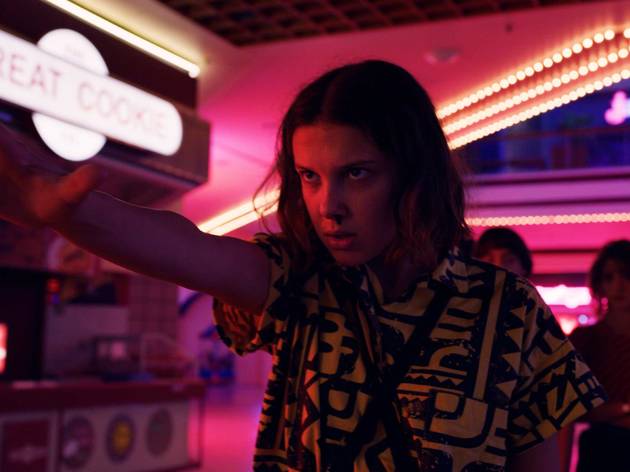 The best Netflix series and shows to binge-watch now
From 'Stranger Things' to 'Sex Education', we've ranked the best Netflix original series
Ever since Netflix announced itself as the home of high-quality TV shows with the arrival of 'House of Cards' in 2013, the tube streaming giant has pumped out some of the most essential television thick and fast. Indeed, according to Variety, Netflix's output of series and movies in 2019 was greater than that of America's entire TV industry in 2005. No wonder it's hard to decide what to watch next.
To help you pick your next binge watch, we've looked at all Netflix Original Series and picked the best of the bunch. You won't find 'Emily in Paris Here' (soz), but with the likes of 'The Haunting of Hill House', 'Orange Is the New Black', 'Sex Education', documentary series 'The Keepers' and 'The Crown', we've got you covered. We've even ranked them, so you can really prioritise your next TV session. And when you've run out, you can always head to Amazon Prime...
Recommended: The best films streaming on Netflix right now
Photograph: Ali Goldstein / Netflix
You might not expect a comedy series starring Jane Fonda and Lily Tomlin as BFFs living in a beach house to resonate with people, but 'Grace and Frankie' is a show with so much heart and humanity that it makes for the ultimate comfort viewing. Fonda is brilliant as the WASPish Grace, while Tomlin's comedy genius strikes gold as the out-there Frankie. There's a great supporting cast, too, especially June Diane Raphael as Grace's daughter Brianna, while Martin Sheen is surprisingly fun as musical-theatre-loving Robert, Grace's ex-husband. The magic happens when the show strikes that balance between humour and pathos, encouraging you to examine your own mortality as well as whether you're truly living your best life.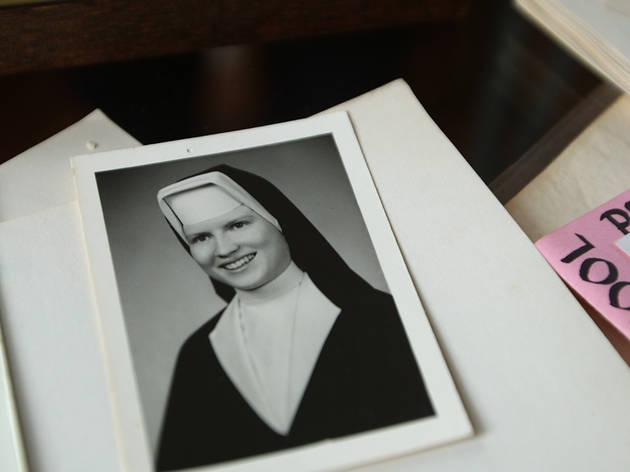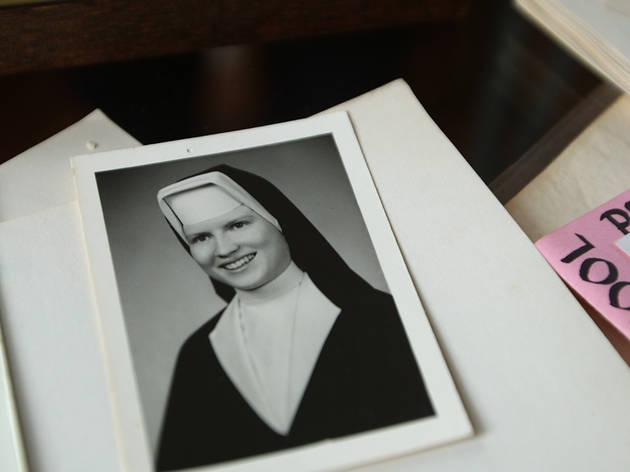 Photograph: Netflix
While 'Making a Murderer' became a world-wide phenomenon and 'Tiger King' is the one that had people compulsively tweeting, it's 'The Keepers' that feels the most essential. Centered around the unsolved murder of nun Catherine Cesik in 1969, this seven-part docu-series follows the efforts of her former students from Archbishop Keough High School in Baltimore to crack the case. Hopping between the '60s, the '90s and current day, the documentary soon takes an even more sinister turn, as harrowing allegations of sexual abuse at the school come to light and questions of a potential cover up by the Catholic church are asked. It's upsetting viewing, and the story will linger with you well after you've finished watching. But the narrative is also respectful of the survivors, who, by sharing their distressing and heartbreaking stories, are able to regain some of the power that was so cruelly taken from them.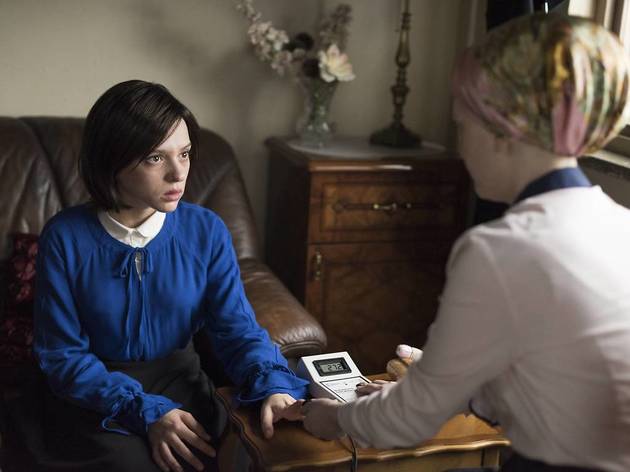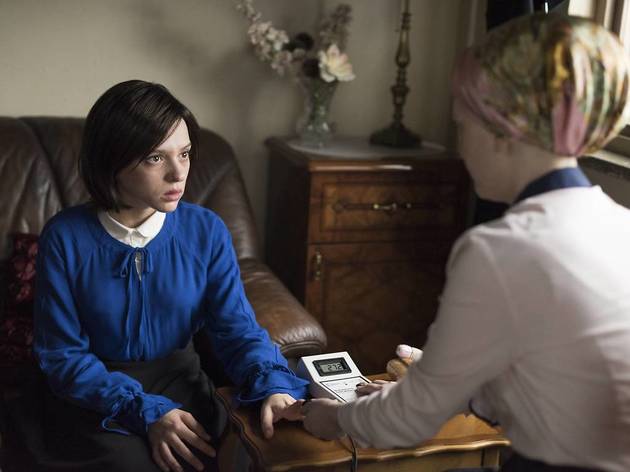 Photograph: Anika Molnar/Netflix
'Unorthodox' is both hard and easy to watch. Heavy material depicted in digestible bits (4 episodes, each just under an hour), the story takes you inside the Hasidic community that calls Williamsburg, Brooklyn home. Loosely based on Deborah Feldman's 2012 autobiography ('Unorthodox: The Scandalous Rejection of My Hasidic Roots'), this is the first Netflix series almost exclusively shot in Yiddish.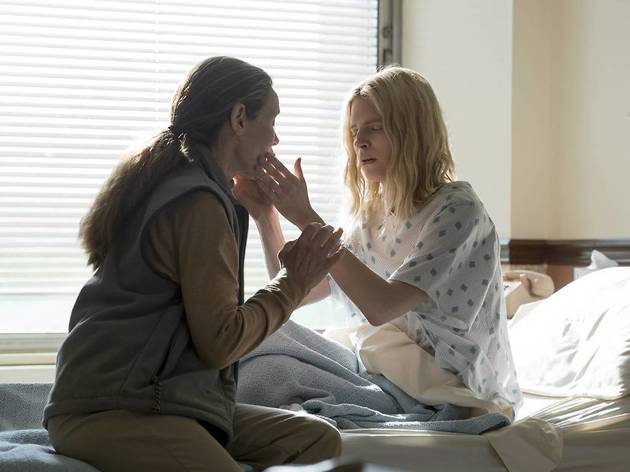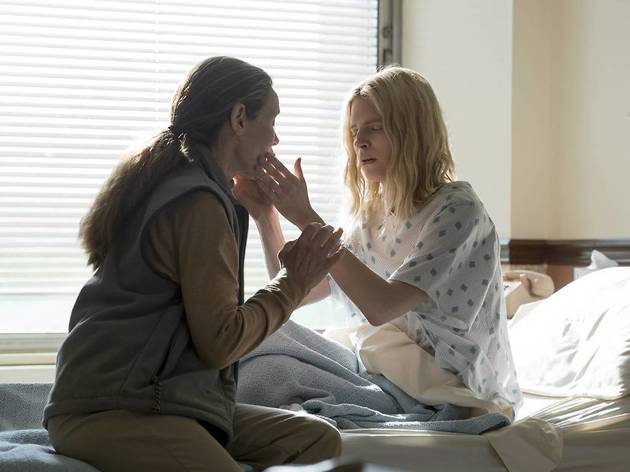 Photograph: JoJo Whilden/Netflix
'The OA' is one of those rare shows that land on the scene without notice, are anchored by relatively unknown actors, yet unexpectedly make a mark on television history and society in general. Unfortunately, after an absolutely incredible first season – one of the best that Netflix has ever aired – the second one turned out to be the exact opposite. The negative reviews are likely what prompted the network to cancel the show after season two, although originally announcing 'The OA' would wrap up after five.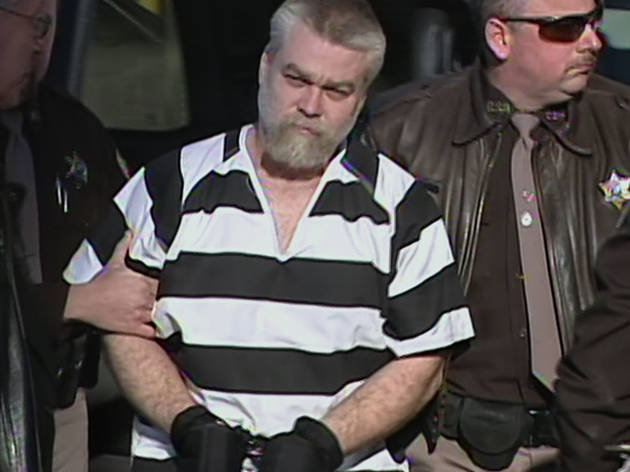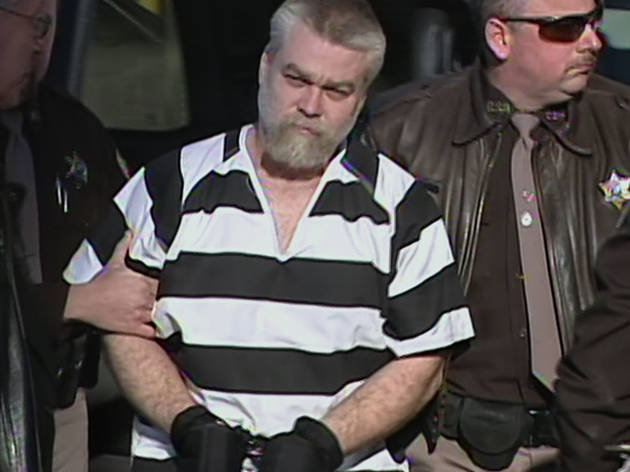 Photograph: Netflix
The sheer amount of research and depth involved in creating 'Making a Murderer' makes for one heck of a slow burning mystery. The construction of the series by filmmakers Laura Ricciardi and Moira Demos submerges you in the case of Steven Avery and his nephew, Brendan Dassey, as (whether rightly or wrongly) they're tried for the murder of photographer Teresa Halbach. Season 2 examines the post-conviction process and the impact that it has on all involved.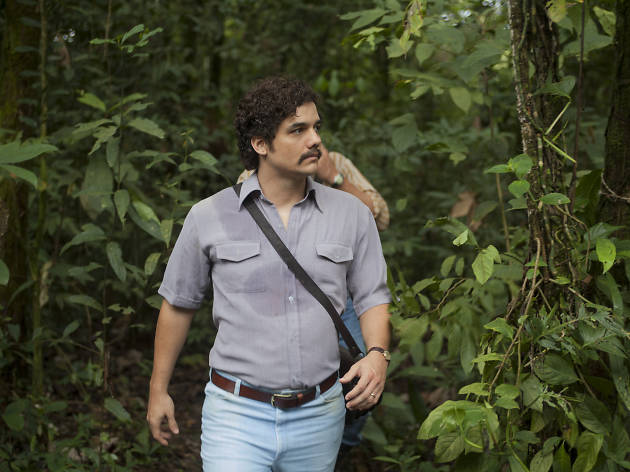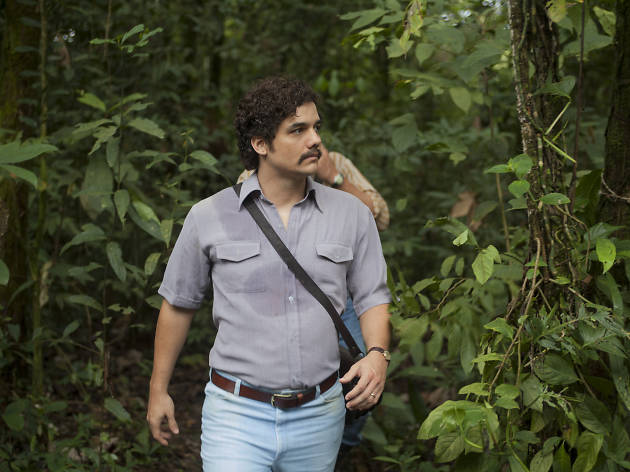 Photograph: Daniel Daza/Netflix
Described by one reviewer as 'high-concept drama', this show's main thrust is highlighting the impact of the international drug trade, while also telling the infamous story of Escobar's rise and fall. The scope of the show is broad, but it's centred by the use of archive news footage. The third season diverts a little bit, focusing on what happened when Escobar died. While the show didn't continue after Season 3, it was rebooted in 2018 as 'Narcos: Mexico' with a new premise and setting.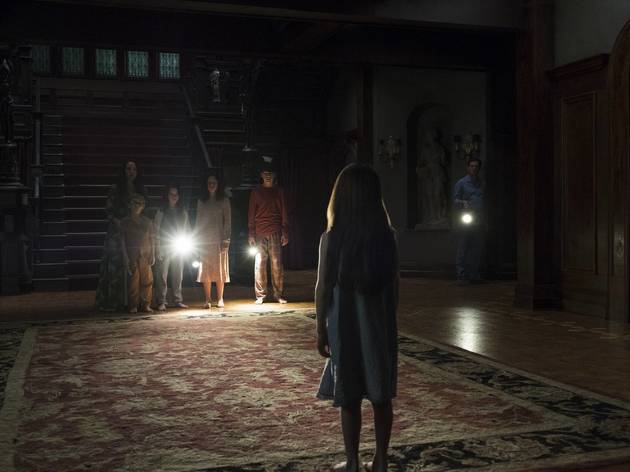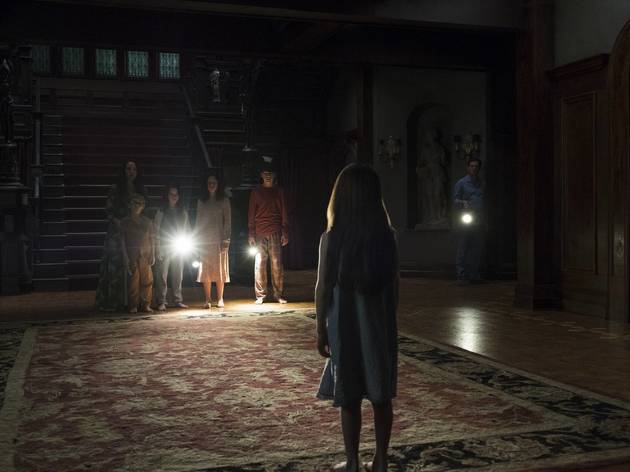 Photograph: Steve Dietl/Netflix
17. The Haunting of Hill House

When the Crain family moves into Hill House, they plan to renovate the mansion, sell up and move on. But when work on the house begins to build up, the family finds themselves buried in repairs. At the same time, they begin to experience threatening paranormal activity, which culminates in a horrific family tragedy. Based on the Shirley Jackson novel of the same name, this brilliant and tight horror series is not only nail-bitingly scary, complete with nightmare-inducing imagery, but, through a clever use of time jumps, examines the life-altering ramifications of trauma and how ghosts never really leave us. The first in an anthology series, the second instalment, 'The Haunting of Bly Manor', itself loosely based on Henry James's 'The Turn of the Screw', premiered in October 2020.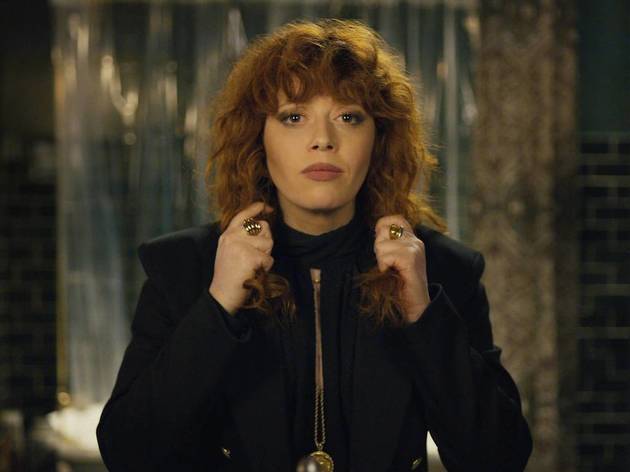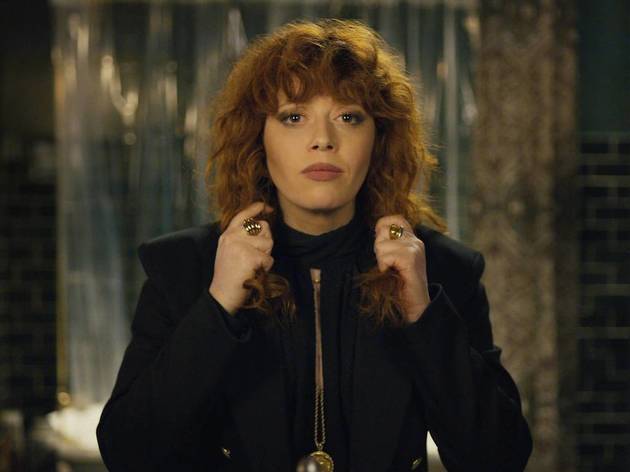 Photograph: Netflix
Natasha Lyonne created, directed and stars in this comedy-drama that explores life and death through the eyes of her character Nadia Vulvokov. The latter is a game developer that keeps on dying and coming back to life to relive the same night over and over again. While trying to figure out the time loop she finds herself in, she meets a fellow constant perisher, Charlie Barnett as Alan Zavery. Originality has earned Lyonne critical praise, TV award show recognition and lots of love from us.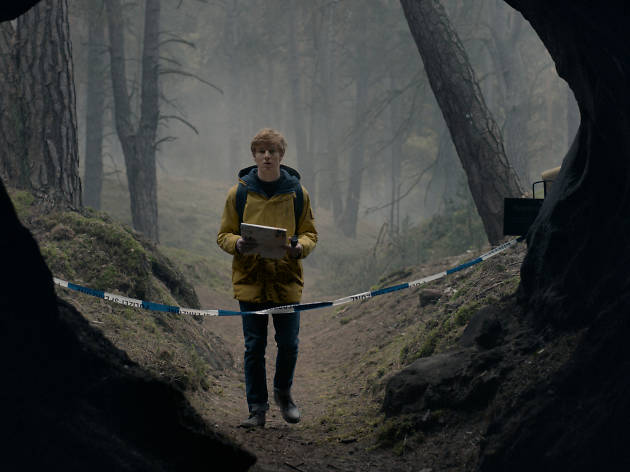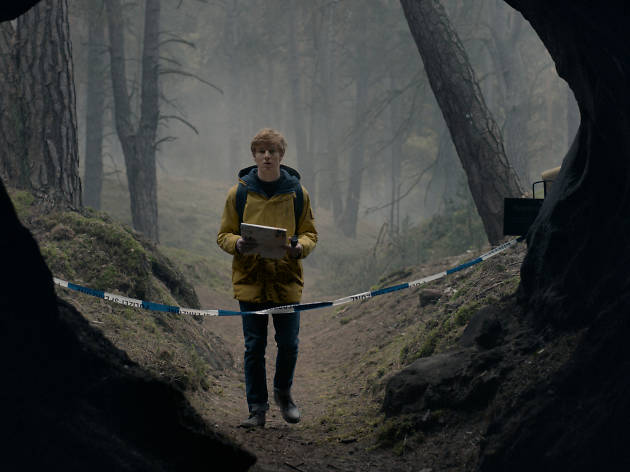 Photograph: Netflix
Obviously, we already have 'Stranger Things' and that doesn't involve having to read subtitles. But 'Dark' stands on its own because it has just that much more depth. Focused on the lives of four families, the show explores the spooky goings on after two children disappear. It's got its supernatural elements, as well as the trust family drama, but the plot is complex, too, and it hooks you in. It's also been favourably compared to 'Twin Peaks', which is no bad thing.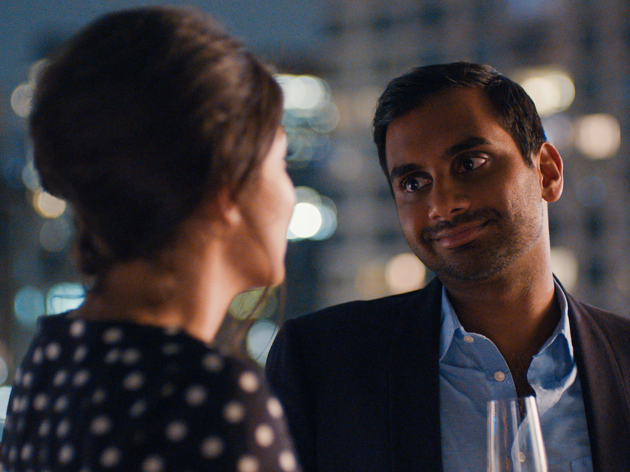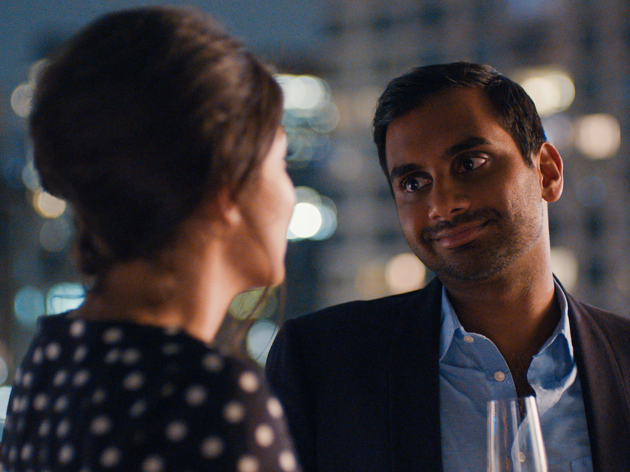 Photograph: Netflix
If you're over maudlin sitcoms or slapstick romcoms, 'Master of None' is the perfect antidote. Yes, it's a show partly about dating, and yes it highlights just how darn complicated that is now we have social media and text message anxiety, but it does it with warmth. Better still, the characters are likeable as they explore their complexes about intimacy and relationships on screen. It might not a laugh-a-minute type sitcom, but its humour stems from its acute depictions of dating, and for that it should be essential viewing.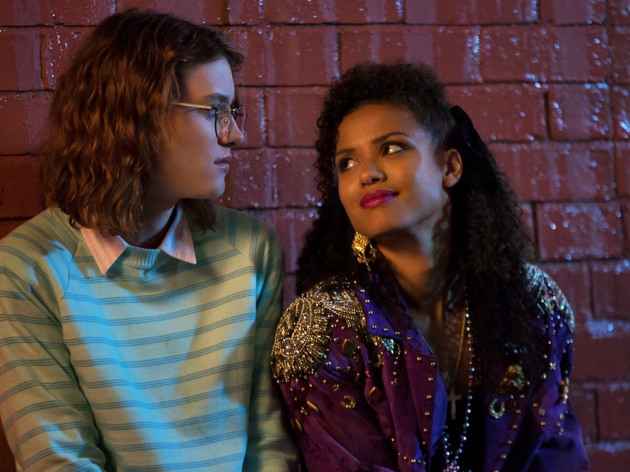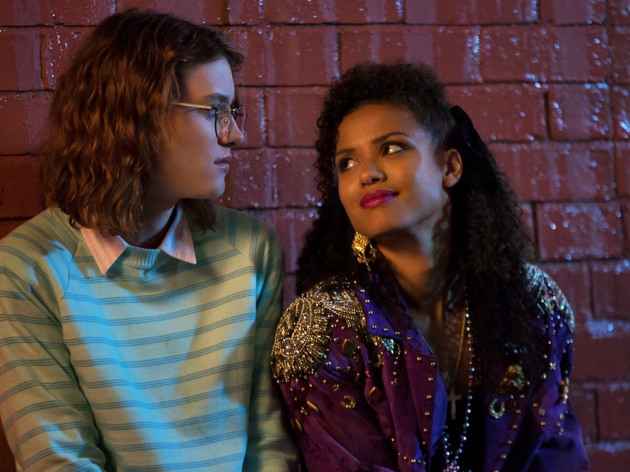 Photograph: David Dettmann/Netflix
Originating on Channel 4, Netflix quickly snapped up the rights to Charlie Brooker's dystopian anthology series about the impact of technology on humanity. At times it can be horrifying as we see how society could be changed inexplicably by how technology has changed humanity. However, there are those moments, like with Season 3 episode 'San Junipero', where love prevails. The show sort of returned late in 2018 with 'Black Mirror: Bandersnatch', a choose-your-own-adventure style interactive film that about technology and free will.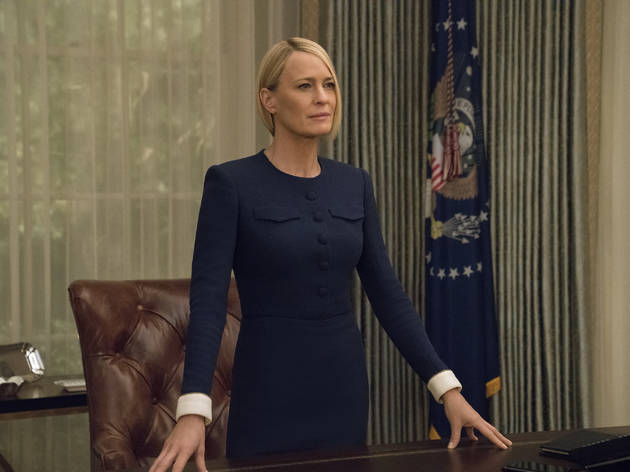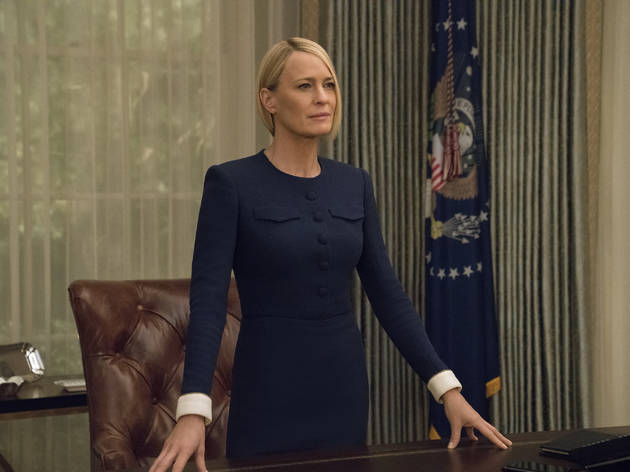 Photograph: David Giesbrecht/Netflix
The now-disgraced Kevin Spacey and Robin Wright are almost eerily suited to their conniving, power-hungry characters in the political drama that's enthralled viewers. There hasn't been anything like it since maybe 'The West Wing' aired, and Frank Underwood's methods to manipulate become darker and his ethical code more invisible with each new season.
Of course, things have shifted in later seasons, which peg Wright at the center of the drama. Regardless of Spacey's off-camera alleged behavior, the series has undoubtedly helped give rise to the concept of binge watching.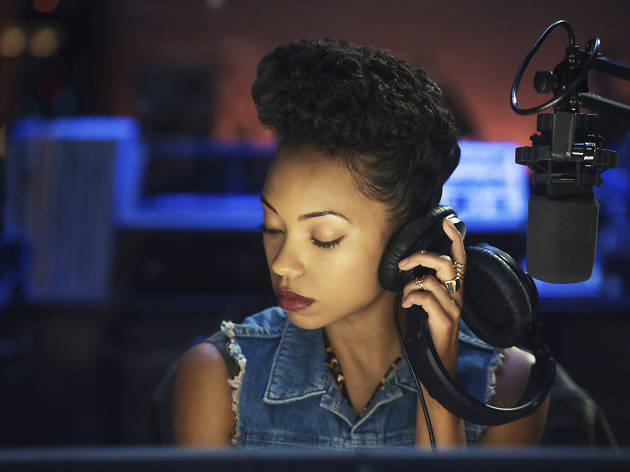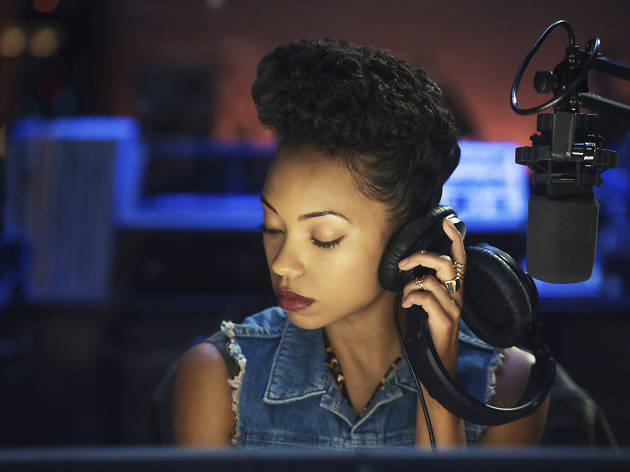 Photograph: Adam Rose/Netflix
If you like your TV served with a slice of social commentary then this is the show for you. Based on the 2014 film of the same name by Justin Simien, the series examines race relations in America through the lives of black students at an Ivy League education college. The show is zeitgeisty, sure, but it also feels prescient, touching on the past as well as the future.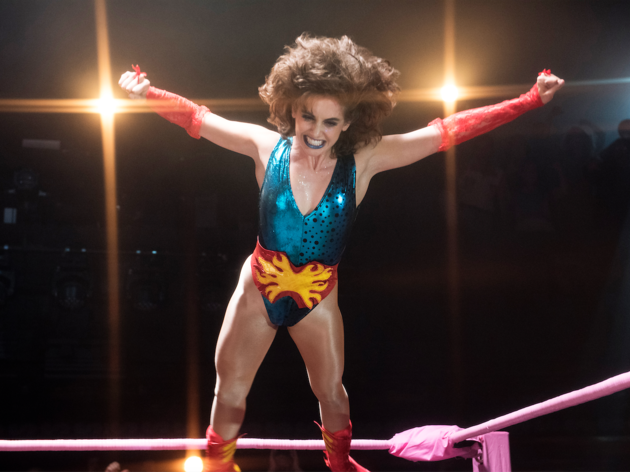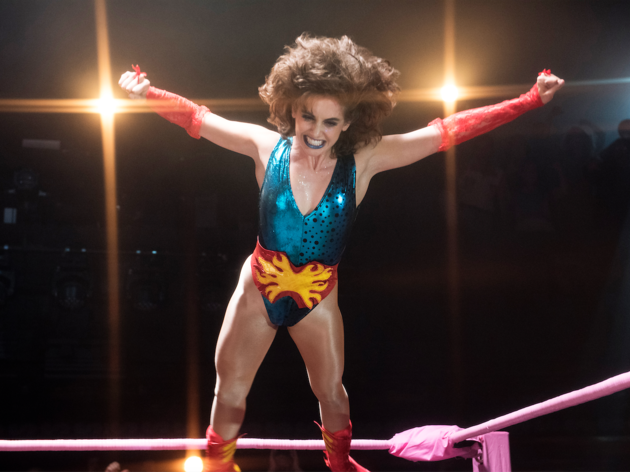 Photograph: Erica Parise/Netflix
Based on the 2012 documentary 'Glow: The Story of the Gorgeous Ladies of Wrestling', we're introduced to out-of-work actor Ruth Wilder (Alison Brie) who ends up auditioning for a women's wrestling promotion. Set just after the women's liberation movement in 1985, the show questions just how much has really changed and whether the women taking part in Glow are empowered or exploited. Unfortunately, while a fourth and final season was already in the works, complications arising as a result of the ongoing global coronavirus pandemic saw Netflix change its mind and pull the plug, much to the disappointment of fans. As a result, we'll never know how this brilliant TV show ends.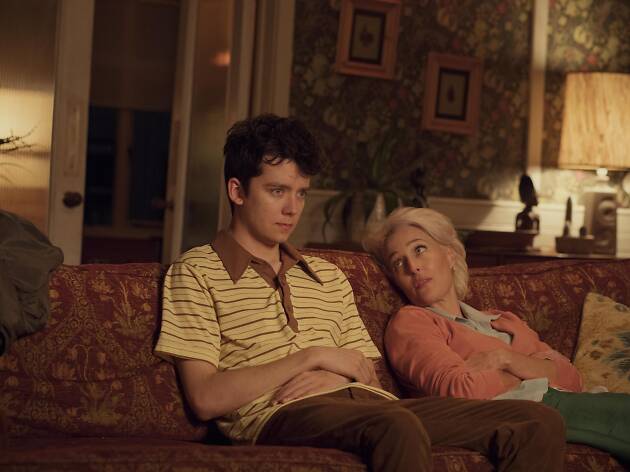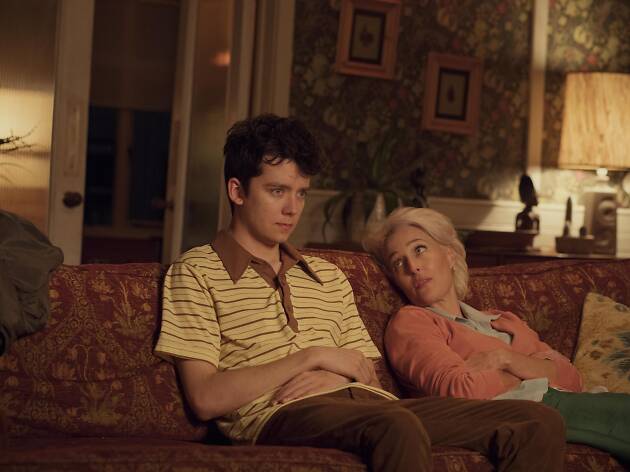 Photograph: Sam Taylor/Netflix
'Sex Education' might seem like just another comedy series about a group of teenagers obsessing about sex, but it manages to tackle formative fornication without fudging things – it's a tender and wise show with smarts. Even better, it's funny. We meet Otis (Asa Butterfield), the son of a sex therapist (played expertly by a cool Gillian Anderson), and his gang of friends, including GBF Eric (a standout role played by Ncuti Gatwa) and Maeve (Emma Mackey), who Otis starts a sex therapy clinic with at school. What results is a surprisingly aware and, dare we say it, 'woke' show about sex that more than a few grown-ups could learn from.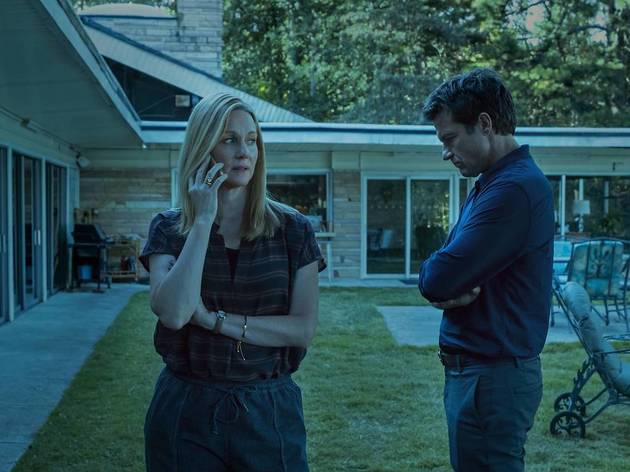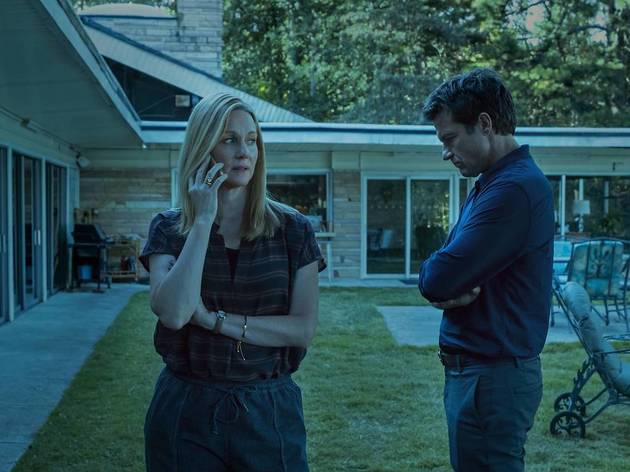 Photograph: Steve Deitl/Netflix
Ozark took a little while to capture the attention and devotion of Netflix's audience, but it's now considered to be one of the best crime dramas of recent TV history. Jason Bateman is a financial advisor that moves his family from Chicago to Missouri after a money laundering scheme gone bad. The crime and the drama doesn't end after the move: expect the Mexican drug cartel and local criminals to make appearances.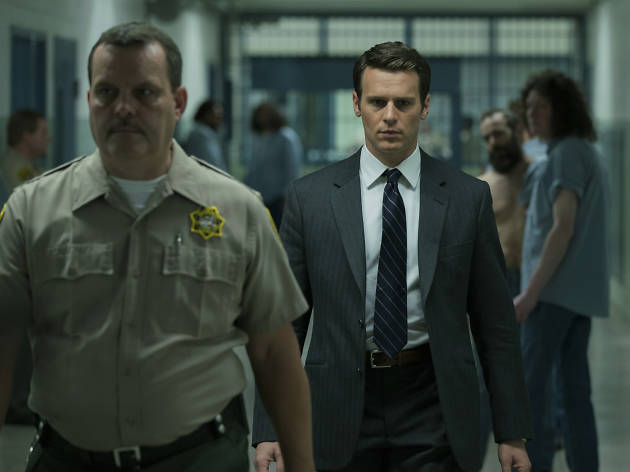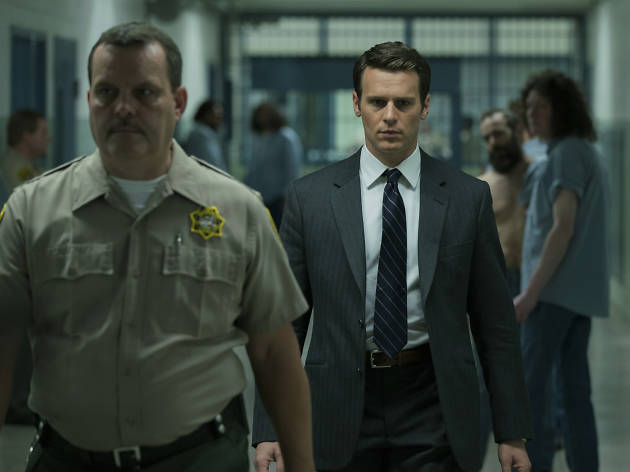 Photograph: Patrick Harbron/Netflix
It's no secret that deep down we're all a little obsessed with serial killers. This show doesn't just look at why these criminals commit the horrors that they do but also highlights how, in some ways, we're all very similar. It's a slow burner, but this just builds the tension for an edge-of-your-seat finale. The second season, which follows the Atlanta child murders of 1979 to 1981 is equally thrilling. However, as it stands it's unclear whether a third outing is on the cards.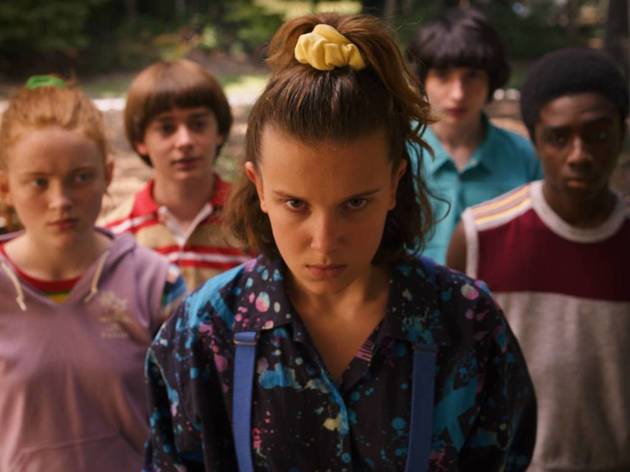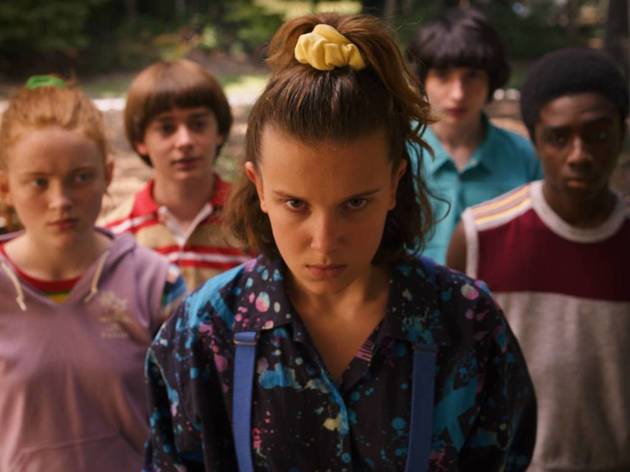 Photograph: Netflix
Following in the tradition Stephen King and Steven Spielberg, at the heart of 'Stranger Things' is about story about growing up, the muckiness of adolescence and the power of friendship. Throw in buckets of '80s references, scary alternative universe, a missing kid, a frightening monster, an unstable Winona Ryder and a child with telekinetic powers with a predisposition for nosebleeds and you've got yourself some binge-worthy TV.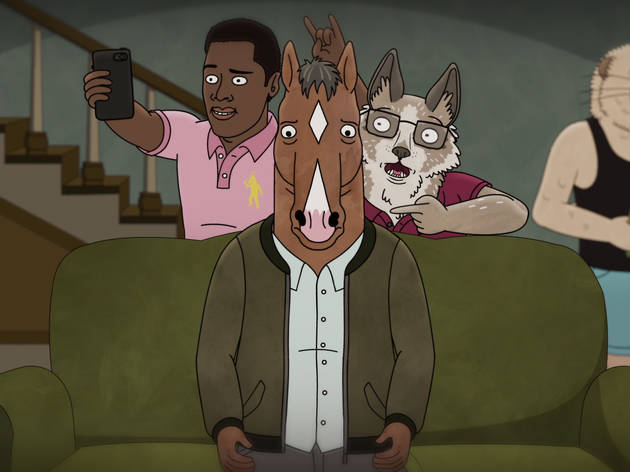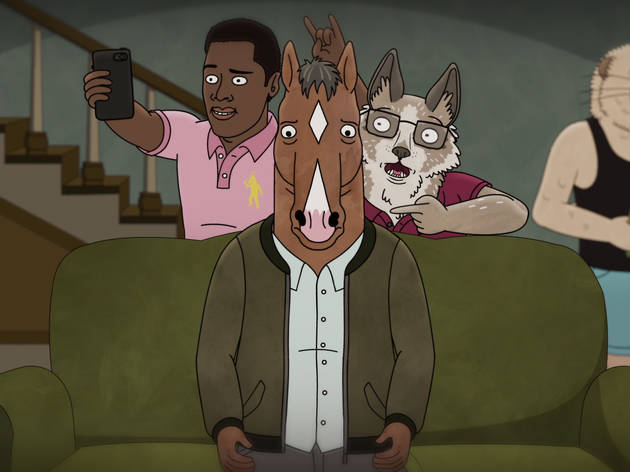 Photograph: Netflix
It's one of the most highly rated Netflix Originals and with good reason. It manages to tell its stories about desperation, depression, self-destruction and isolation with both humour and melancholia, never straying too far in either category. It's sociopolitically aware, too, broaching topics as varied as the gun debate in America to asexuality. Oh, and the lead character is literally a horse.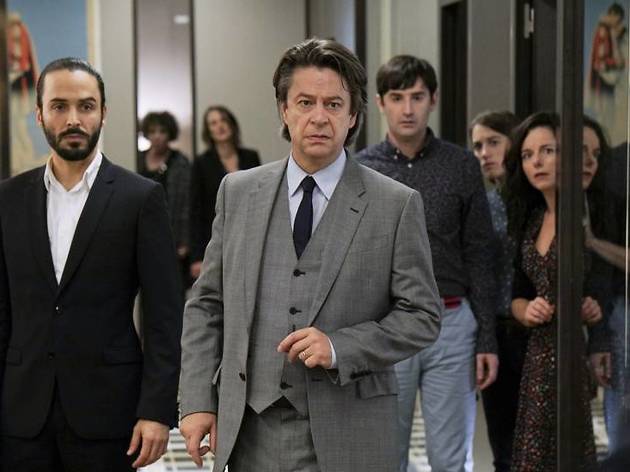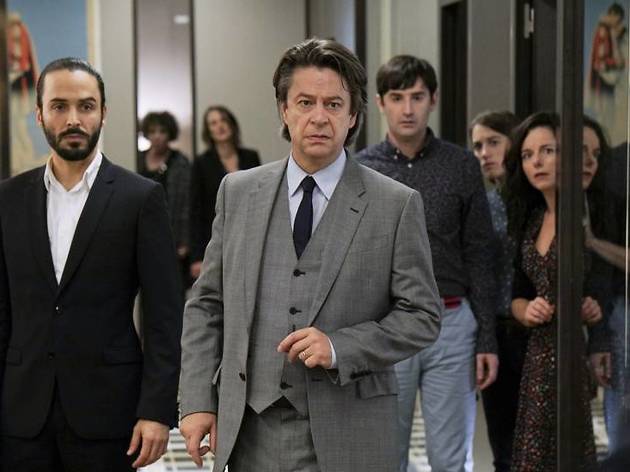 Photograph: Netflix
Much more than just a French 'Entourage', this champagne cocktail of broad comedy, pin-sharp satire, character drama and glossy glamour goes down so easily, you'll be tempted to race through its four seasons following the highs and lows of the Parisian talent agency ASK in one big gulp. It's worth taking a little time over, though, as its savvy and emotional depths reveal themselves in subtle increments. The regulars – spearheaded by the zero-BS, serial vaping super agent Andréa Martel (Camille Cottin) and slippery, high-strung alpha male Mathias Barneville (Thibault de Montalembert) – are terrific, and you may have heard about the big-name cameos too. Not to be missed.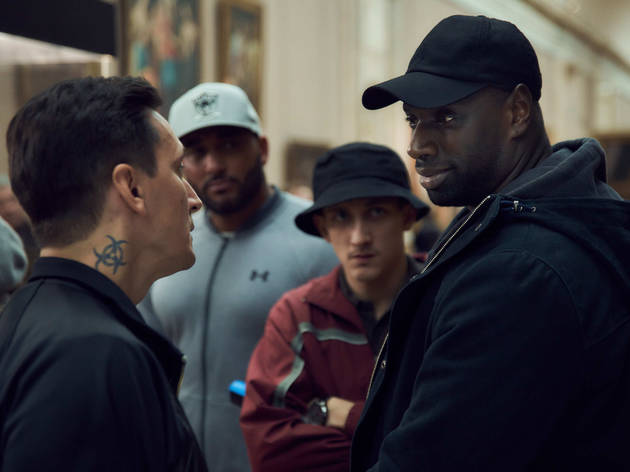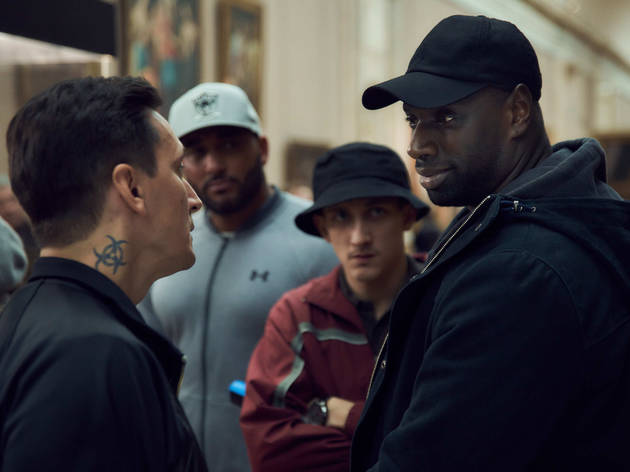 Photograph: Emmanuel Guimier
The preposterously charismatic Omar Sy ('Jurassic World') is just one of the good reasons to dig into a breezy Paris-set series that wants you to think it's a stern-jawed revenge thriller but that's just having far too much of a good time to carry it off for long. The others? Well, as a showcase for the city's photogenic charms, it's pretty unbeatable, from the moment its plot gets underway with a heist at the Louvre. The tangled web of intriguing that connects Sy's French-Senegalese trickster Assane Diop (a version of the books' master thief Arsène Lupin) with the rich-as-sin Pellegrini family provides a twisty-turny story arc on which to hang 'Lupin's many slick set pieces.The first five episodes are on Netflix now, with the final five landing this summer.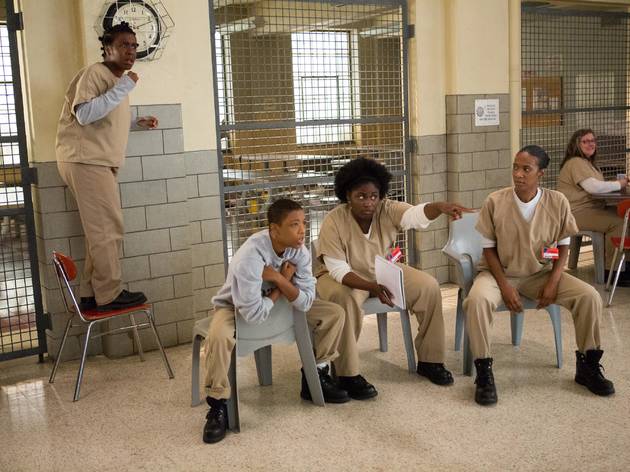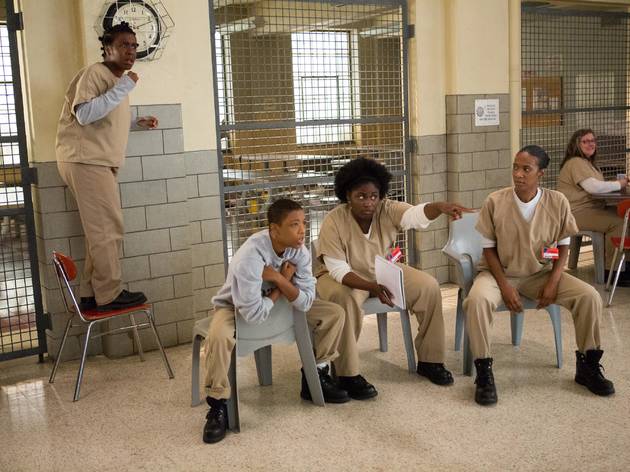 Photograph: Jessica Miglio/Netflix
2. Orange is the New Black
While 'Orange is the New Black' is not without its faults, its heart, humour and humanising approach to the American prison system has made it one of Netflix's most compelling shows. Our entry to the prison is Piper Chapman, a spoiled white woman indicted on drug trafficking charges, but it's the other inmates, their stories and personalities that pull you into the goings on at Litchfield Prison. We sure miss it.
Photograph: Netflix
The story of the reign of Queen Elizabeth II has landed countless wins on awards show since its first season aired in 2016 – and for good reason. The writing is excellent, the acting wonderful and the cinematography outstanding. The storylines get increasingly juicy, too. The new season arrives in the 1980s of Thatcher, the Falklands and the miners' strike. Time for the entry of Princess Di (Emma Corrin), in other words. Even the period drama agnostic will surely tune in for this one.
Fancy a movie?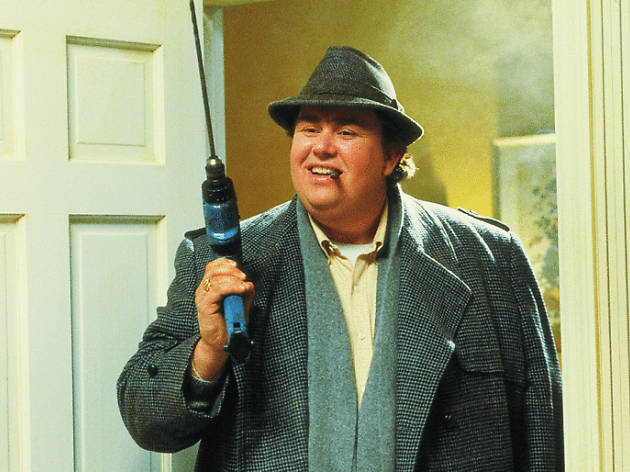 A bumper selection of movies available to stream right now on Netflix, including a brace of classic dramas, some old-school horror and a handful of recent indie smashes
Support Time Out
We see you're using an ad-blocker. Ad revenue is Time Out's main source of income. The content you're reading is made by independent, expert local journalists.
Support Time Out directly today and help us champion the people and places which make the city tick. Cheers!
Donate now