The best Netflix series & shows to binge-watch now
From 'Stranger Things' to 'Sex Education', we've ranked the best Netflix original series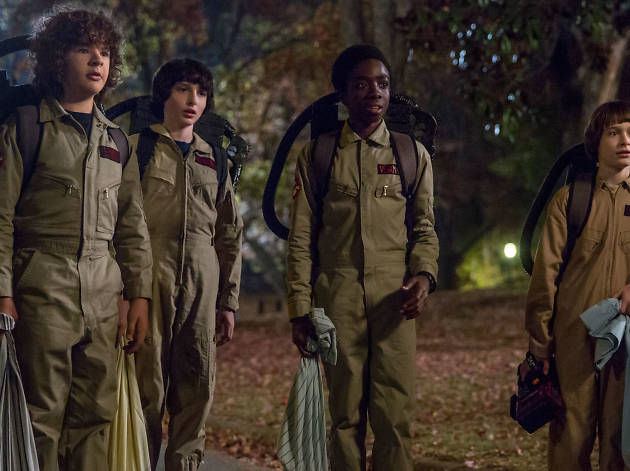 Finding the best Netflix series for your next binge watch can be a daunting prospect, with an almost bottomless pit of content to choose from. The streaming giant licenses huge amounts of TV and produces its own shows, too. Recent figures suggest that Netflix is spending $13 billion developing original content to add to the almost 1,600 TV shows and series already on the platform.
To help you avoid incessantly scrolling through the never-ending carousels of content, we've looked at all Netflix Original Series and picked the best of the bunch, including big hitters like 'Stranger Things', newcomers such as 'Sex Education' and gripping true crime docu-series like 'Making a Murderer'. We've ranked them, too, so you can really prioritise your next session. And when you've run out, you can always head to Amazon Prime...
Recommended: The best films streaming on Netflix right now
Missing Time Out magazine?
You can still read our latest issue from the comfort of your couch
Read online
19
Ali Goldstein / Netflix
5 Seasons, 65 episodes
What is it?
A kooky and surprisingly emotional show about an unlikely friendship between two septuagenarian women whose husbands leave them for each other.
Why watch?
You might not expect a comedy series starring Jane Fonda and Lily Tomlin as BFFs living in a beach house to resonate with people, but 'Grace and Frankie' is a show with so much heart and humanity that it makes for the ultimate comfort viewing. Fonda is brilliant as the WASPish Grace, while Tomlin's comedy genius strikes gold as the out-there Frankie. There's a great supporting cast, too, especially June Diane Raphael as Grace's daughter Brianna, while Martin Sheen is surprisingly fun as musical-theatre-loving Robert, Grace's ex-husband. The magic happens when the show strikes that balance between humour and pathos, encouraging you to examine your own mortality as well as whether you're truly living your best life.
18
Eric Liebowitz/Netflix
Unbreakable Kimmy Schmidt
4 Seasons, 51 episodes
What is it?
A quirky comedy about a woman moving to New York after being rescued from a doomsday cult.
Why watch?
Well, it's from the writing duo that brought us '30 Rock', Tina Fey and Robert Carlock, so you know there'll be jokes a-plenty. Ellie Kemper brings just the right level of naivety to the role of Kimmy, her child-like wonder giving the small fish big pond narrative an unfamiliar tilt. But really, it's Tituss Burgess' turn as Titus Andromedon who, as Kimmy's roommate, steals the show and brings the biggest laughs. He might be the best sitcom character in years.
17
Myles Aronowitz/Netflix
2 Seasons, 26 episodes
What is it?
An extension of the Marvel Cinematic Universe focused on a failed superhero turned private investigator.
Why watch?
First of all, it's styles AF. The show has a noirsh quality that doesn't feel pastiche but instead adds layers of intrigue thanks to its hard-boiled approach to the mystery at hand. Krysten Ritter shines as the titular character, giving the superhero narrative a well-needed feminist slant. The show also deftly handles topics of PTSD, rape, violence against women and addiction.
16
Netflix
2 Seasons, 20 episodes
What is it?
A gripping true crime documentary series about the complexities and possible corruption of the American justice system.
Why watch?
Aside from it being the show that everyone will be talking about, the sheer amount of research and depth involved in creating 'Making a Murderer' makes for one heck of a slow burning mystery. The construction of the series by filmmakers Laura Ricciardi and Moira Demos submerges you in the case of Steven Avery and his nephew, Brendan Dassey, as (whether rightly or wrongly) they're tried for the murder of photographer Teresa Halbach. Season 2, which premieres October 19, is said to examine the post-conviction process and the impact that has on all involved.
15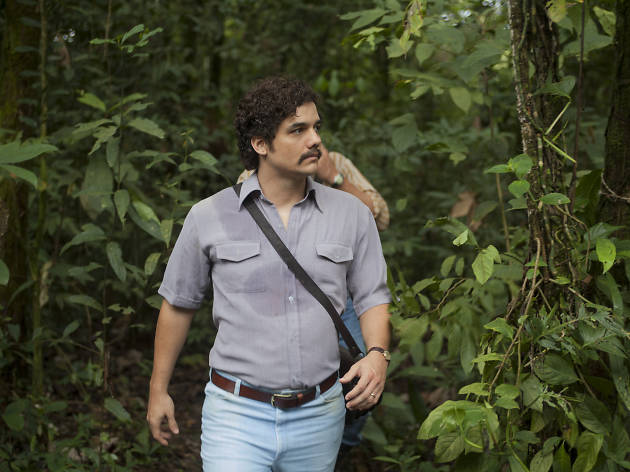 Daniel Daza/Netflix
3 Seasons, 30 episodes
What is it?
A drama about the life and crimes of Pablo Escobar.
Why watch?
Described by one reviewer as 'high-concept drama', this show's main thrust is highlighting the impact of the international drug trade, while also telling the infamous story of Escobar's rise and fall. The scope of the show is broad, but it's centred by the use of archive news footage. The third season diverts a little bit, focusing on what happened when Escobar died. While the show didn't continue after Season 3, it was rebooted in 2018 as 'Narcos: Mexico' with a new premise and setting. 'Narcos: Mexico' was renewed for a second season in December 2018.
14
Netflix
1 season, 7 episodes
What is it?
A true-crime documentary series about the unsolved murder of nun Sister Cathy Cesnik that opens up to a wider conspiracy a cover-up and about sexual abuse in the Catholic Church.
Why watch?
Instead of sensationalising or glamourising the story for the sake of the documentary, 'The Keepers' is focused on the human impact of trauma, the subjects of the documentary respected by the filmmakers. It makes each twist and revelation more harrowing. It's upsetting but essential viewing.
13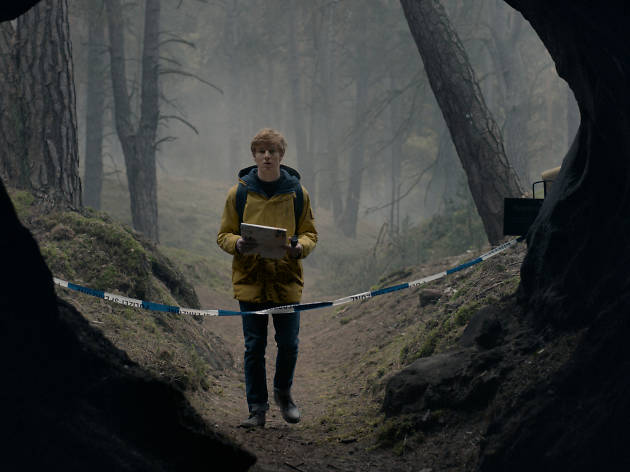 Netflix
2 Seasons, 20 episodes
What is it?
The German 'Stranger Things' – but slightly more complicated.
Why watch?
Obviously, we already have 'Stranger Things' and that doesn't involve having to read subtitles. But 'Dark' stands on its own because it has just that much more depth. Focused on the lives of four families, the show explores the spooky goings on after two children disappear. It's got its supernatural elements, as well as the trust family drama, but the plot is complex, too, and it hooks you in. It's also been favourably compared to 'Twin Peaks', which is no bad thing.
12
Netflix
2 Seasons, 20 episodes
What is it?
A 'modern sitcom' about the pitfalls of dating in the digital age.
Why watch?
If you're over maudlin sitcoms or slapstick romcoms, 'Master of None' is the perfect antidote. Yes, it's a show partly about dating, and yes it highlights just how darn complicated that is now we have social media and text message anxiety, but it does it with warmth. Better still, the characters are likeable as they explore their complexes about intimacy and relationships on screen. It might not a laugh-a-minute type sitcom, but its humour stems from its acute depictions of dating, and for that it should be essential viewing.
11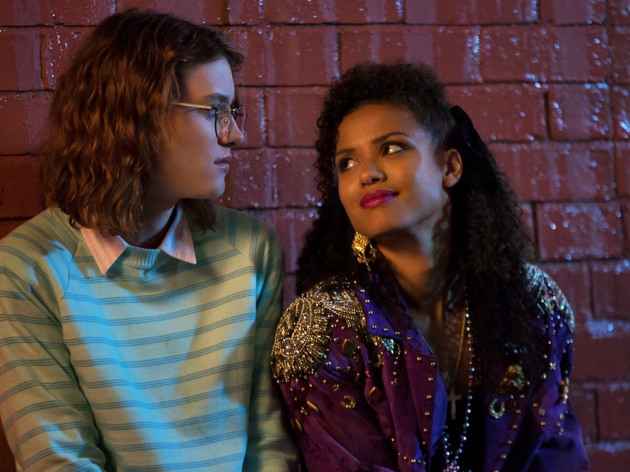 David Dettmann/Netflix
4 Seasons, 19 episodes + 1 choose-you-own-adventure interactive film
What is it?
An anthology series from the mind of Charlie Brooker about how humans interact with, and are affected by, technology.
Why watch?
Originating on Channel 4, Netflix quickly snapped up the rights to Charlie Brooker's dystopian anthology series about the impact of technology on humanity. At times it can be horrifying as we see how society could be changed inexplicably by how technology has changed humanity. However, there are those moments, like with Season 3 episode 'San Junipero', where love prevails. The show sort of returned late in 2018 with 'Black Mirror: Bandersnatch', a choose-your-own-adventure style interactive film that about technology and free will. A fifth season is expected to be released this year.
10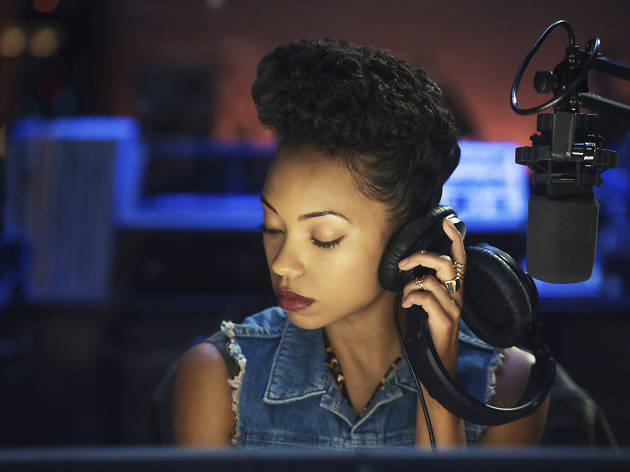 Adam Rose/Netflix
2 Seasons, 20 episodes
What is it?
A comedy drama about modern American race relations set in a fictional Ivy League college.
Why watch?
If you like your TV served with a slice of social commentary then this is the show for you. Based on the 2014 film of the same name by Justin Simien, the series examines race relations in America through the lives of black students at an Ivy League education college. The show is zeitgeisty, sure, but it also feels prescient, touching on the past as well as the future.
Show more
Fancy a movie?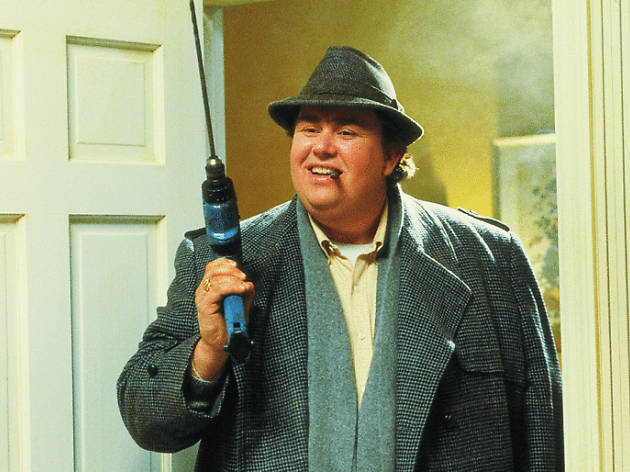 A bumper selection of movies available to stream right now on Netflix, including a brace of classic dramas, some old-school horror and a handful of recent indie smashes