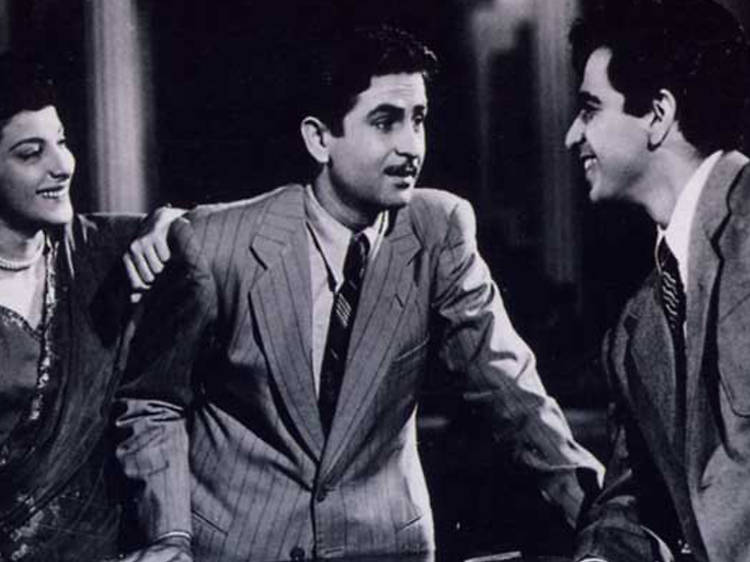 Key films: 'Awara' (1951), 'Sangam' (1964), 'Teesri Kasam' (1966)
Active: 1935-1982
Raj Kapoor (1924-1988) perfected a screen image of a lovable, Chaplin-like tramp with roles that often saw him playing an innocent lad in an unjust society, especially in the bleak economic years following Indian independence.
Gaining the nickname 'The Showman', Kapoor then established his own company, RK Films, and produced and directed several iconic and lavish films starring himself and his muse, Nargis, and his films became extremely popular outside India too, especially in the former USSR.
In the latter part of his career, Kapoor developed an obsession with female sexuality, often pushing the boundaries of permitted norms. His father, brothers, sons and grandchildren were or are successful actors, and the Kapoors are known as the premiere Bollywood 'filmi' family.