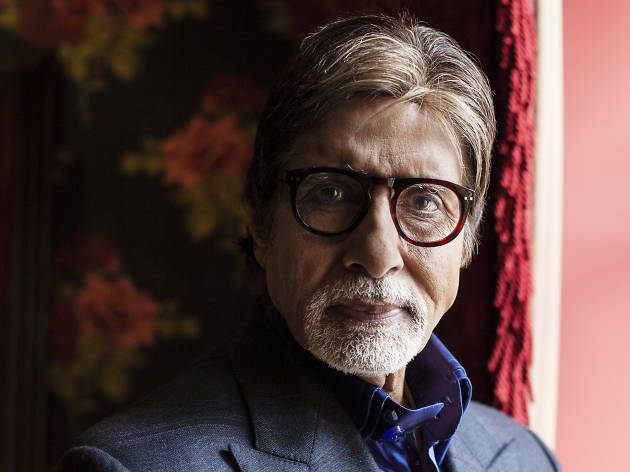 Amitabh Bachchan on 'Shamitabh', blogging and his favourite films
Bollywood's biggest star tells us what's changed during his 45 years in the business
Forget about Clooney. Never mind about Brad. Amitabh Bachchan is the most popular actor in the world. The 72-year-old is Bollywood's biggest star, appearing in more than 200 films since the early 1970s, including crime thriller 'Sholay' (1975) and family drama 'Baghban' (2003). His latest hit, 'Shamitabh', opened in cinemas last week. We met the man with 13 million Twitter followers – more than the Pope and Tom Cruise combined.
Are you okay with the term Bollywood?
'I'd rather it was called the "Indian film industry" – I'd be happy with that. I don't think we need to be associated with another country's word. Hollywood. That's theirs.'
Three billion people around the world watch Indian films. What's the appeal?
'Good triumphing over evil. Poetic justice in two-and-half hours! You and me won't get it in our lifetime. But you go home with a smile on your face. It's a great escape.'
You have a massive online following. How often do you check in with your fans?
'I write my blog every day. So far 2,479 days. There's always something to write. Just before turning in at night I do that. Twitter and Facebook too. The blog has its own little family. I know them by face. I've given them a name, EF, my Extended Family. A lot of them travel to meet me and each other.'
You've been working for 45 years. What's changed in the industry?
'There have been so many changes! There's no actual film now. And we used to have limitations on the import of film, so as an actor your first take had to be okay so you didn't waste any! Now you're allowed to make mistakes. And with green screen you don't have to go to the Himalayas to get a mountain!'
Why is music so popular in Indian films?
'Music has always been integral to our culture. Film is only a twentieth-century phenomenon. Music is eternal. Most of our culture and ethics are related to music. In India, we are connected to it from a very early age.'
What are your favourite films?
'I keep watching "The Godfather". I love "Gone with the Wind". I don't know why. They leave an impression that you want to be part of that era. I love so many Indian films too. "Mother India" is one, and Guru Dutt's "Kaagaz Ke Phool". There are so many.'
'Shamitabh' is in UK cinemas now.
Read 'Shamitabh' review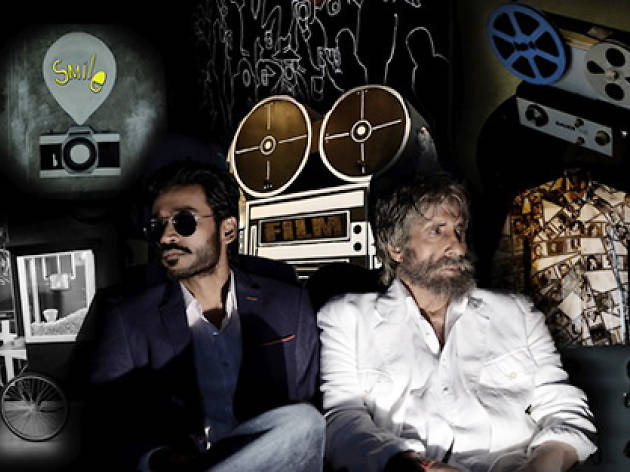 Director R Balki is to be commended for tackling an unusual theme, but he is clearly in awe of the 'Big B', with lengthy scenes apparently contrived simply to showcase Amitabh's legendary 'versatility'. Bachchan's millions of die-hard fans will be in speechless bliss.
More from the world of Bollywood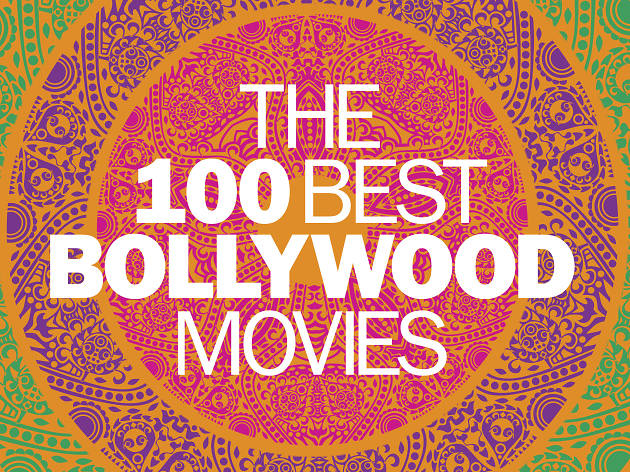 What does Bollywood mean to you? India, music, romance, song, drama, dance, comedy, action? All of the above? Here, we celebrate the popular, mainstream face of Hindi movies – the big films that have been entertaining audiences in India and across the globe for more than six decades.