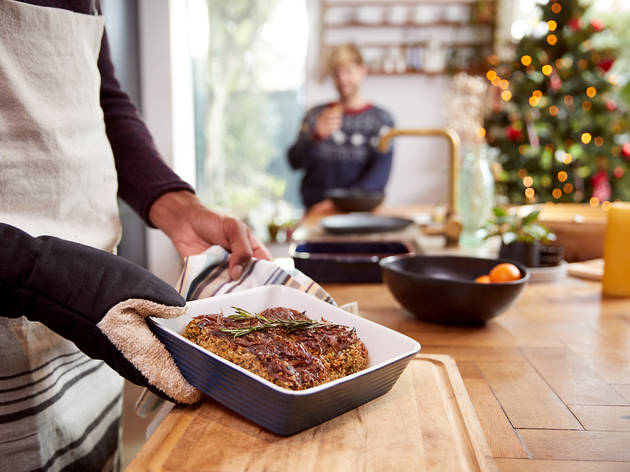 How to have an actually good vegan Christmas dinner
Going meat-free this Christmas? Here vegan chef Louise Palmer-Masterton shares her top tips
For most people, Christmas is synonymous with a blowout meal: hours of prep, dangerously high stress levels, and loads and loads and loads and loads of nice food.

So it's a shame many of the vegans and vegetarians among us often have to make do with just the sides – or alternatively, are left to agonise yet again over which beige-brown centrepiece we're going to dazzle our long-suffering relatives with this year. The choice!
RECOMMENDED: 7 December holidays that make winter brighter around the world

Though it may make many wizened vegetarians shudder, the nut roast is always a good option, says Louise Palmer-Masterton, founder of the vegan Stem & Glory restaurants in London and Cambridge. The trick is simply to ensure it's moist enough, and do your best to make it look the delicious, ceremonious part.

Notepad at the ready? Here Palmer-Masterton shares her six top tips for an entirely vegan Christmas dinner – including her family's coveted meat-free gravy recipe.
🎄

1. Buy a mould for the nut roast
'I've made many nut roasts over the years, but only truly been satisfied with a few of them. First of all, and very importantly, you've got to make it look good. A few years ago, I purchased a ring mould, which makes it a real centrepiece.'
🎄

2. Chuck in a bit of chestnut purée
'You don't want a nut roast that collapses when you slice it. My tip is to use fewer dry nuts, in favour of chestnuts and a little chestnut purée. Adding things like grated apple gives a delicious depth of flavour, as well as great texture.'
🎄

3. Wrap it up in pastry
'To liven the roast up a little, you could encase the whole thing in vegan puff pastry. Feeling even more daring? Covering the nut mixture in a layer of mushroom purée will turn it into an instant nut wellington. Side note: to make things even funner, you could even create small individual nut roasts or wellingtons.'
🎄

4. Pimp up your veg
'As someone who loves creative cooking, Christmas provides great opportunities to shake things up a little when it comes to sides (all too often bland and, you know, basically the same every year). Here are some ideas: celeriac mash, minted pea purée, maple-roasted swede chips, spicy sprouts or red cabbage with port and orange.'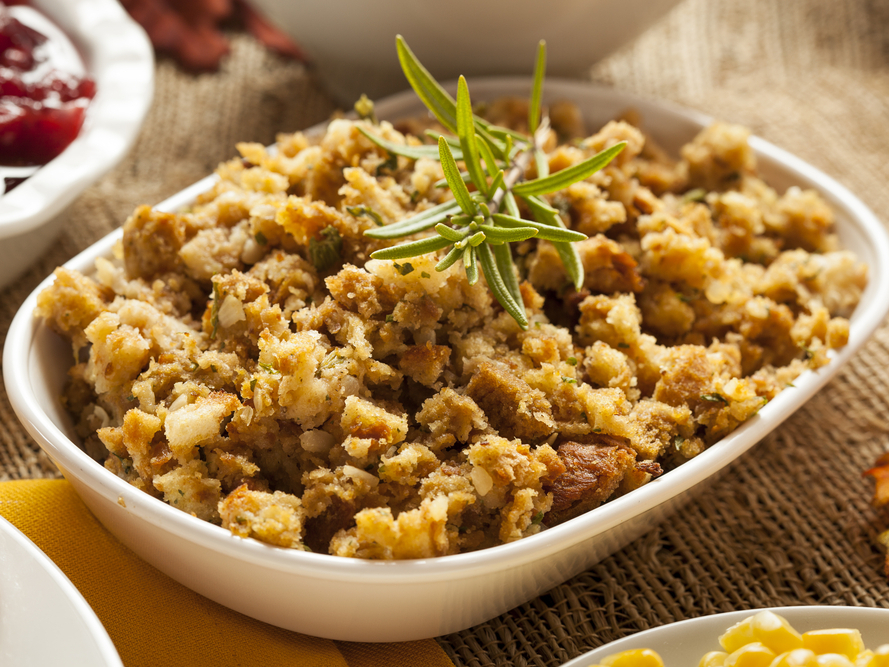 Photograph: Shutterstock
🎄

5. Make the stuffing yourself
'It's a lot easier than you might think. Mix homemade fresh and semi-dried breadcrumbs, with fresh and dried herbs, minced onion salt and a dollop of melted vegan butter. Bake for 25 minutes. It's fabulous and so much better than shop-bought.'
🎄

6. Whip up a knockout vegan gravy
'Gravy can make or break a roast, so if you go for just one of these tips, make it this one. I developed my recipe for onion gravy many years ago, and generally have to make quadruple portions of the stuff – that's how popular it is. Here's the recipe:
Vegan onion gravy
This will make 300ml, which serves two people who really love gravy. In my house, I make four times this much, for six to eight people. Just multiply as you see fit.
1 medium onion (I prefer red onions)
1 tbsp olive oil
1 tbsp plain flour (you can use cornflour for a gluten-free gravy)
1 tsp marmite
2 tbsp soy sauce
1 tsp balsamic vinegar
300ml vegetable stock

Halve the onion and cut it into thin slices. Cook gently in the olive oil for ten minutes until soft but not browned. Add the stock, soy sauce, marmite and balsamic. Mix the flour with three tbsp of water until smooth. Add to the gravy mix and stir well. Bring gently to the boil, stirring continuously, and simmer for 15 minutes, still stirring frequently. Serve in a warmed jug, piping hot.'
Find more festive inspiration
Look no further to find heartwarming virtual carol concerts, seasonal plays and even online cookery workshops to help you ace that turkey – all of which you can stream from the comfort of your home.
Best selling Time Out Offers