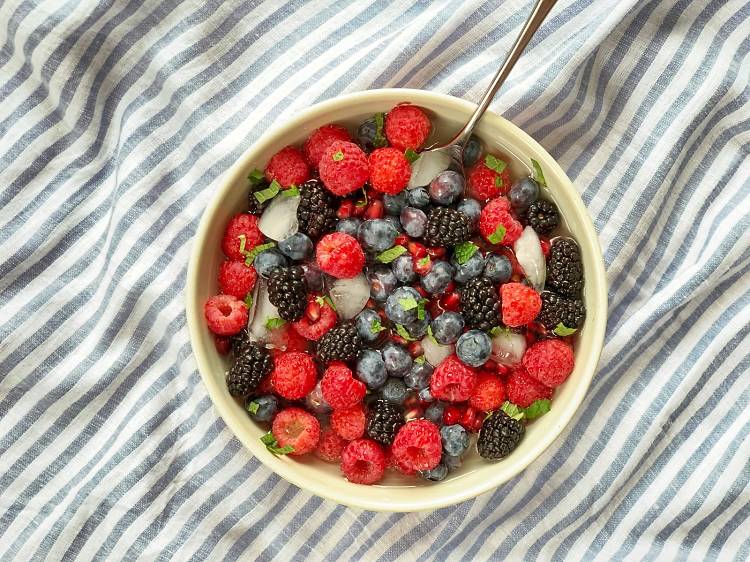 Photograph: Morgan Olsen / Time Out
What is it? The Lizzo-endorsed breakfast hack that subs Lucky Charms for a boatload of fresh fruit. Developed by TikTok user @natures_food, the recipe finds blueberries, blackberries, raspberries and pomegranate seeds swimming in iced coconut water; a sprinkle of fresh mint seals the deal. I used this recipe to break down the specifics.
How is it? If you've ever thought to yourself, 'Fruit salad would be so much better as a soup,' this recipe is for you. I'd be lying if I said nature's cereal scratched the same itch as the sugary stuff, but that's not to say this isn't a fun way to zhuzh up your boring breakfast routine. Plus, there's no denying that it's the healthiest, most nutrient-dense TikTok recipe out there.
Time Out tips: The mint goes a long way, but basil is a suitable substitute. Don't like raspberries? Strawberries will do the trick. Want to spice things up? Toss in some dragon fruit. Like most TikTok recipes, nature's cereal is easily remixed.