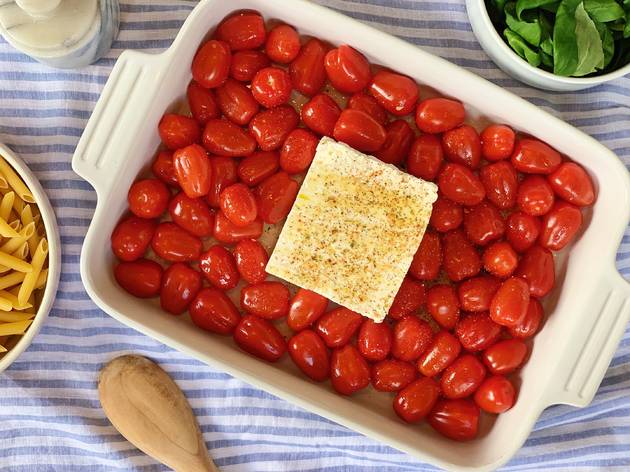 We tried 5 viral TikTok recipes to see what's worth the hype
Does the wrap hack work? Is the famous feta pasta any good? We got to the bottom of your TikTok recipe quandaries.
Since launching internationally in 2017, TikTok has become a brilliant time suck filled with easily digestible clips of grouchy cats, smiling babies, dance challenges and so much more. There's also a sizable corner of the platform that's devoted to creative at-home recipes that just about anyone can master. And get this: A lot of these cooking hacks are totally worth the hype. Viral TikTok recipes are fun, easy, infinitely adaptable and – perhaps most importantly – accessible.
Ready to get cooking? We're testing viral TikTok recipes to find out what's worth the hype. Is the baked feta pasta as good as everyone says? Does Sprite pie actually work? Preheat the oven, grab your spatula and let's find out.
RECOMMENDED: How to make DoubleTree Hotel's secret chocolate chip cookies at home
Taste-tested: Viral recipes from TikTok