Heads up! We're working hard to be accurate – but these are unusual times, so please always check before heading out.
The 10 best things to do in Fort Worth
From wild botanic gardens to modern art, here are some of the best things to do in Fort Worth
What do you get when you mix deep-rooted cowboy culture and Old Western heritage with famous art museums and clean, green spaces? Fort Worth, that's what! Texas's fifth largest city is also one of its most interesting and iconic destinations, though it's frequently overshadowed by hippie Austin and glamorous Dallas. Texas-bound travelers would do well to make Fort Worth a top priority, as there are dozens of diverse, fascinating attractions here that run the gamut from legendary rodeos to world-class art hubs—not to mention some amazing restaurants. Thanks to the city's proximity to Dallas-Fort Worth Airport and several major interstates, as well as its Amtrak and Greyhound stations, making the trip to "Cowtown" is a breeze. And deciding how to spend your time here is even easier thanks to our round-up of the best things to do in Fort Worth.
Done something on this list and loved it? Share it with the hashtag #TimeOutDoList and tag @TimeOutEverywhere.
Find out more about how Time Out selects the very best things to do all over the world.
Best things to do in Fort Worth
Photograph: Courtesy CC/Yelp/Dean J.
1. Fort Worth Water Gardens
What is it? A serene natural sanctuary situated downtown, right next to the Fort Worth Convention Center.
Why go? For those craving a quiet, nature-filled hideout away from the hustle and bustle of the city, the Fort Worth Water Gardens provide a welcome respite. Impeccably designed by Philip Johnson, the gardens are a true architectural feat: There are modernist pools, cascading waterfalls, terraces and a central plaza, but the highlight is undoubtedly the Active Pool, where water rushes down steep, stone steps to a sunken gorge below.
Photograph: Courtesy CC/Yelp/Aaron R.
2. Amon Carter Museum of American Art
What is it? One of the most revered American art museums in the country.
Why go? Located in the city's Cultural District, the Amon Carter Museum of American Art was founded in 1961, under the will of the late Amon G. Carter, who was the founder and publisher of the Fort Worth Star-Telegram. Today, this world-renowned museum houses more than 200,000 objects, including oil paintings, rare books, sculptures and an incredible photography collection. Best of all? It's totally free.
Photograph: Courtesy CC/Yelp/Jim M.
3. Fort Worth Botanic Garden
What is it? The oldest botanic garden in Texas, complete with 2,500 plant species and 23 specialty gardens, this is a peaceful haven conveniently located in Fort Worth's Cultural District.
Why go? The Fort Worth Botanic Garden is comprised of 109 acres of lush greenery, specialty garden spaces, sweeping city vistas, a garden conservatory and several winding footpaths. Be sure to check out the Rose Garden, which features over 2,000 roses, as well as the Japanese Garden, a gorgeous space with sculpted hillsides, bamboo, bridges, colorful cherry trees, waterfalls and koi ponds.
Photograph: Courtesy CC/Yelp/Willis C.
4. Modern Art Museum of Fort Worth
What is it? A remarkable collection of contemporary artworks that span various movements including Abstract Expressionism, Pop, Minimalism and New Image Painting, all displayed in a spectacular glass-and-concrete building designed by architect Tadao Ando.
Why go? Modern art aficionados will love exploring the Modern. Discover works by prominent artists like Jackson Pollock and Mark Rothko, meander through special exhibitions and pause to admire the building's truly unique architecture. Then, take a coffee break in Café Modern's dining room, set on the museum's picturesque reflecting pond.
Photograph: Courtesy CC/Yelp/Amanda B.
What is it? A historic cattle district steeped in longtime cowboy tradition, the Stockyards are now a hub for live entertainment, including rodeos, concerts, and shootout shows.
Why go? For a rich insight into Fort Worth's Wild West culture and its famous livestock industry, a visit to the Stockyards is a must. The city used to be known as "Cowtown", due to being one of the biggest stockyards and processing operations in the West, and today, strolling through the Stockyards is akin to stepping back in time.
Photograph: Courtesy CC/Yelp/Paul L.
What is it? Designed by famed architect Louis Kahn, this world-class art museum boasts a top-notch collection of masterpieces by Matisse, Picasso, Rembrandt, Goya and dozens of others.
Why go? Art and architecture fans can't miss the Kimbell, whose permanent collection is widely considered to be one of the best in the country, if not the world. Apart from the artwork, the building itself is often referred to as one of the most notable works of architecture of the 20th century.
Photograph: Courtesy CC/Yelp/Lauren N.
What is it? Here's something to tick off your bucket list: Fort Worth Zoo is the oldest continuously run zoo in Texas.
Why go? Having opened in 1909 with just six species (some of which were rabbits), Fort Worth Zoo has stuck its ground and become a major tourist attraction. Today they have over 7,000 national and exotic creatures, a petting enclosure, rock climbing wall, hurricane simulator and a miniature train that runs between the Safari Depot and Texas Wild attraction.
Photograph: Courtesy CC/Yelp/Sundance Square.
What is it? A 35-block entertainment and residential district in downtown Fort Worth with hundreds of bars, restaurants, boutiques and galleries in beautifully restored historic buildings.
Why go? Sundance Square is the city's foremost destination for dining, shopping and enjoying a cocktail or two. It's one of the most walkable urban areas in Texas (or elsewhere) and an especially great spot for families. After you're done exploring, relax in scenic Hyde Park, Burnett Park or the ever-popular Sundance Square Plaza.
Photograph: Courtesy CC/Yelp/Darrell W.
9. Fort Worth Nature Center & Refuge
What is it? Featuring prairies, forests and wetlands, the Fort Worth Nature Center & Refuge covers more than 3,600 acres and is home to over 20 miles of walking trails.
Why go? For travelers who've had their fill of city life and want a quick dose of nature, the Fort Worth Nature Center & Refuge is well worth a visit. Located just 10 miles from downtown Fort Worth, this is a fabulous park and outdoor education center that's home to bison, alligators, prairie dogs and other diverse local flora and fauna.
Photograph: Courtesy CC/Yelp/Cody L.
10. Fort Worth Museum of Science and History
What is it? Located in the Cultural District, the Fort Worth Museum of Science and History contains several awesome science and history exhibits, as well as a planetarium and an IMAX Dome, which features a 120-foot screen.
Why go? Adults and children alike are bound to thoroughly enjoy this museum and its dazzling variety of immersive, hands-on exhibits. Catch a show in the Omni Theater, the IMAX Dome, and don't miss the Noble Planetarium, which offers truly dynamic views of the night sky, the galaxy and beyond.
Hungry for Fort Worth's best food and drink?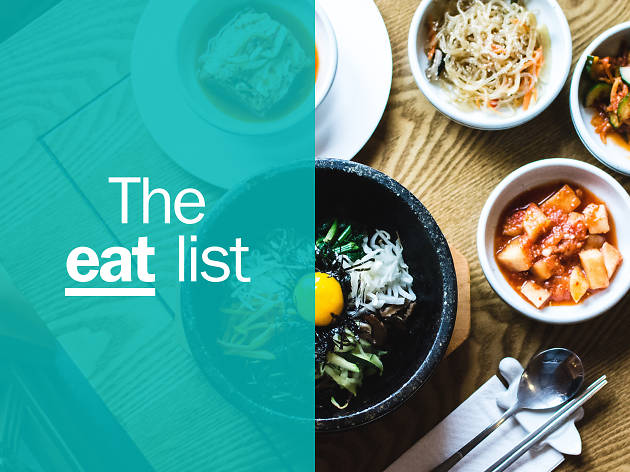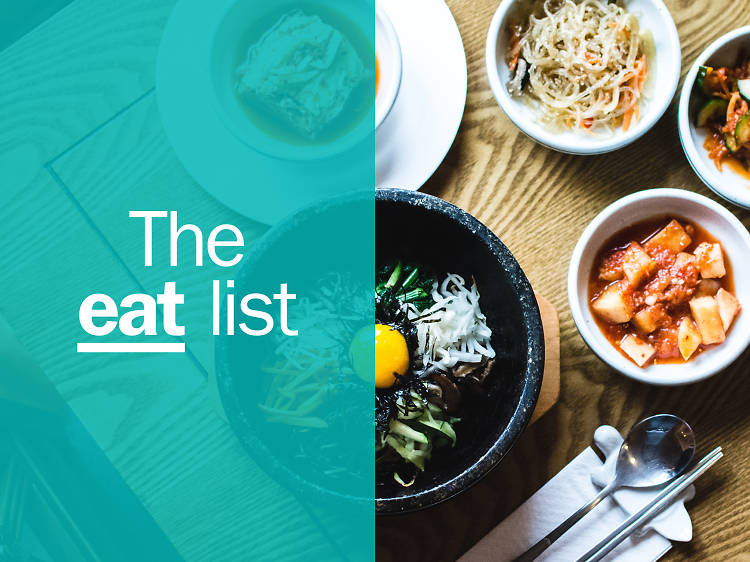 The Fort Worth food scene is constantly evolving, and there are always hot new restaurants and hipper-than-hip eateries opening. In a city where you can find diverse offerings such as cutting-edge ramen dishes, the tenderest brisket imaginable, tasty tacos, killer pizza and the finest seasonal Texas cuisine around, you'll never get bored – or grow hungry.