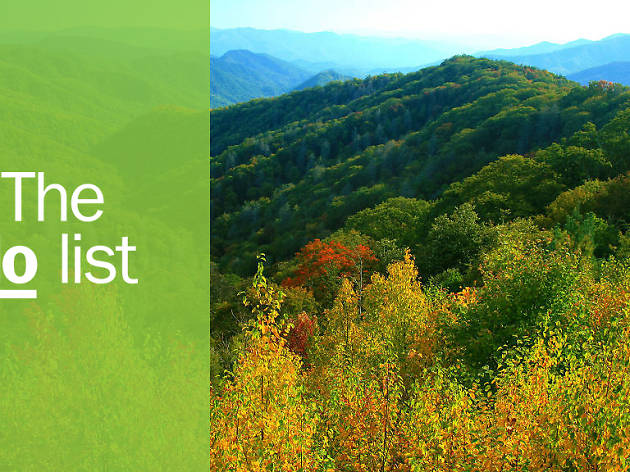 The 11 best things to do in Gatlinburg
This Tennessee treasure is one of the state's best kept secrets. Here are the best things to do in Gatlinburg.
Gatlinburg is the "Gateway to the Smokies," a mountain town at the entrance to the Great Smoky Mountains National Park. As the town has become more popular (this is the most-visited national park in the country) it has developed a reputation for vacation kitsch. Certainly, there's a ton of it in Pigeon Forge, Gatlinburg's neighbor to the north. There's no shortage of old-time photo booths and believe-it-or-not attractions here either, but you can balance the man-made fun by exploring Mother Nature's bounty. The Parkway is the main drag through town, while many of the best attractions require you to go up into the mountains—and Gatlinburg has fun ways to make that happen. Take a look at our guide to the best things to do in Gatlinburg to learn about them all.
Done something on this list and loved it? Share it with the hashtag #TimeOutDoList and tag @TimeOutEverywhere.
Find out more about how Time Out selects the very best things to do all over the world.
Best things to do in Gatlinburg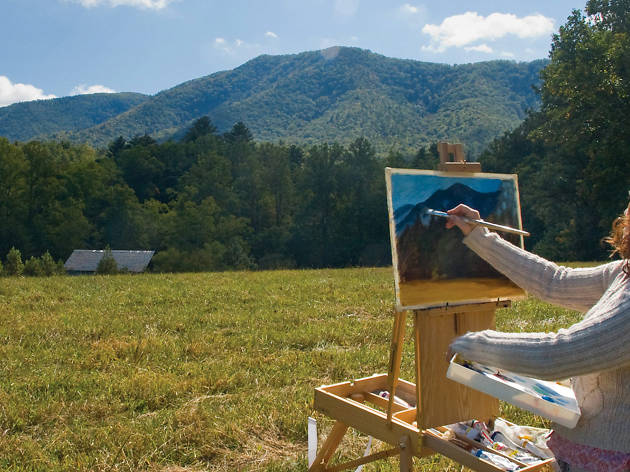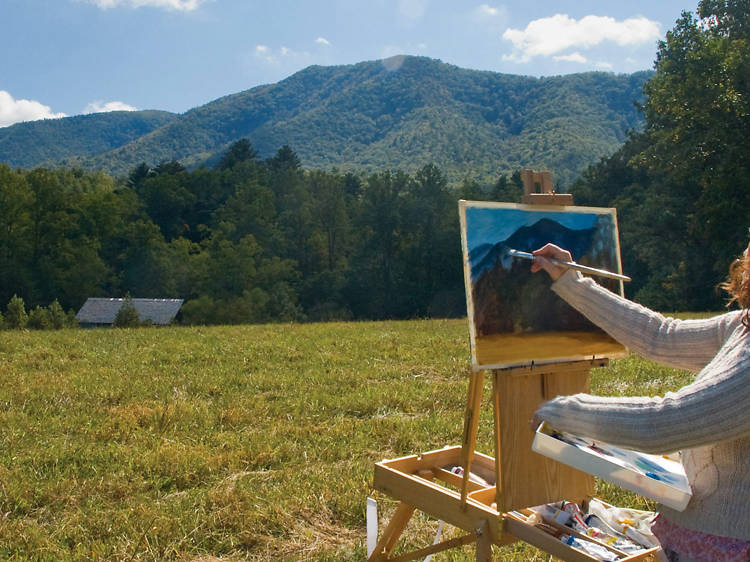 1. Arrowmont School of Arts and Crafts
What is it: A wonderful old lodge set in the mountains that's been teaching students since 1912.
Why go: Forget Instagram. Get a true picture perfect landscape with old school oil painting techniques. Or try your hand at basket weaving like the Appalachian people used to do, who in fact inspired the expansion of this school into a field of arts and crafts.
2. Arts and Crafts Circle Loop
What is it: This eight-mile loop off Route 321 is home to more than 100 studios, almost all used by artists practicing traditional mountain crafts such as woodworking and ceramics.
Why go: Meet the artists to learn about their crafts and process, then make stops at the restaurants and bars. The loop runs through the foothills of the Smokies, so the scenery doesn't suck either.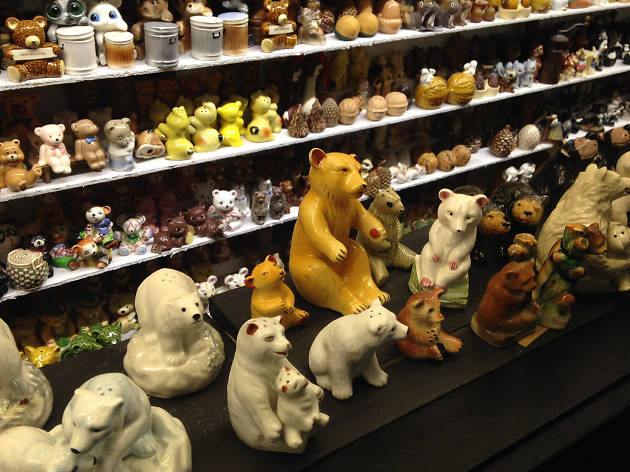 3. The Salt and Pepper Shaker Museum
What is it: A collection of 20,000 different sets of salt and pepper shakers, claimed to be the largest of its kind in the world, all in one place.
Why go: Head to the mountain-style building to see everything from the charming to the nostalgic and the politically incorrect. It's cheap fun at just $3 admission for adults, and free for kids.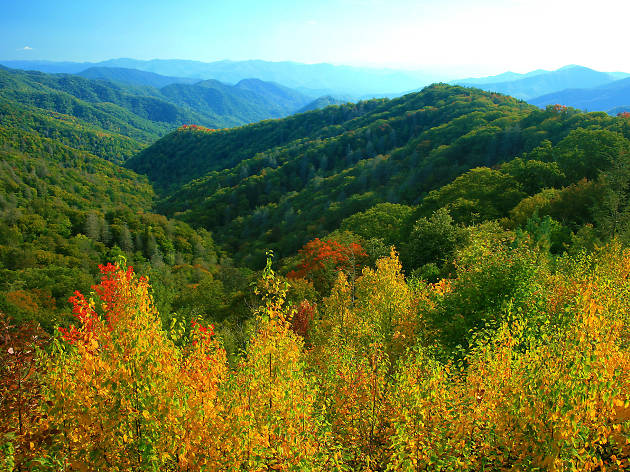 Photograph: Shutterstock
4. Great Smoky Mountains National Park
What is it: A variety of hikes that are easily accessed given Gatlinburg's location at the edge of the national park.
Why go: Andrews Bald and Alum Cave Bluffs are two favorite spots. Getting there will require some cardio work but the stellar views, which will help you understand why the mountains are called Smokies, make the trecks worth it. Blooming wildflowers and black bear sightings are often part of the experience, too.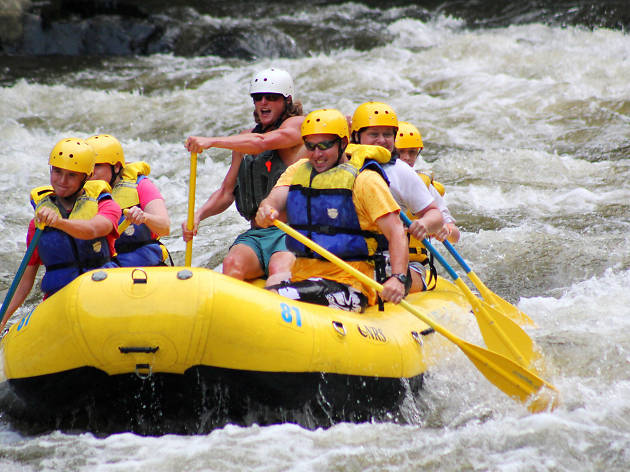 What is it: Nantahala Outdoor Center (NOC) offers guided rafting trips on the river that winds its way along the boundary of the Great Smoky Mountains National Park.
Why go: Great scenery, adrenaline-boosting fun and the cooling benefit of river water in Tennessee temperatures are just some of the reasons to go white-water rafting. With NOC you can choose between the Upper or Lower Pigeon Gorges, depending on how intense you like your rapids to be.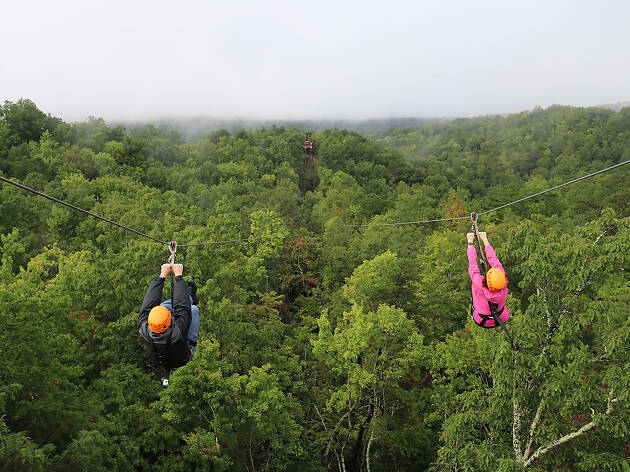 Photograph: Courtesy Tripadvisor/Jill L
What is it: A zipline course with views of the Great Smoky Mountains.
Why go: To spend more than two-and-a-half hours zipping across the sky, above the treetops, with views of the national park. The newest zipline here allows you to fly through the air next to your friends and family. But if you prefer your adventures on two wheels, rent a mountain bike and check out Climb Works' beginner and expert trails.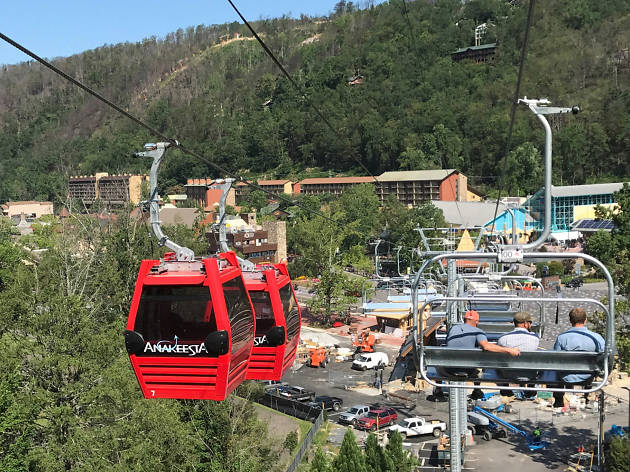 What is it: A chairlift that runs from downtown Gatlinburg to a mountain-top village.
Why go: The summit area includes a full-on village, with a zipline, shops, restaurants, bars and a venue for live music. But the real reason to take the 12-minute ride to the top is for the epic views across the city and mountains.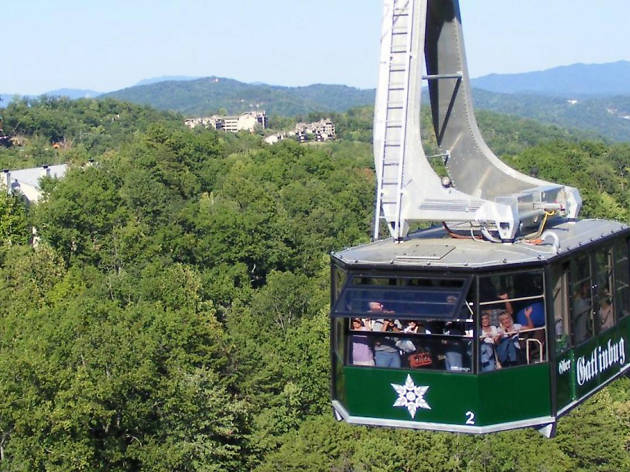 What is it: Take the chairlift to the top of a mountain where you'll find an amusement park and ski area.
Why go: If you are in town in the winter, this is the place to ski and there are instructors on hand to teach you how. Throughout the rest of the year, you can go ice-skating, enjoy bumper cars rides and plenty more—all at an elevator of 3,300 feet.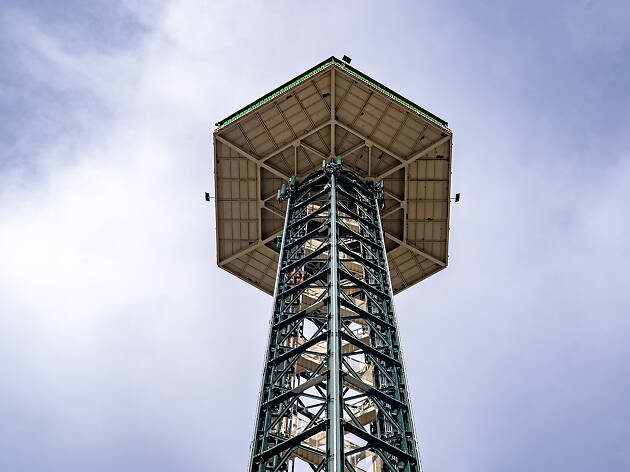 Photograph: Courtesy Tripadvisor/Gatlinburg Space Needle
9. Gatlinburg Space Needle
What is it: A space needle tower with great views and an arcade. It encapsulates Gatlinburg perfectly, from its natural beauty to the games and flashy lights.
Why go: A glass elevator goes to the top and if the 360-degree views are not enough, there's a live theater with family-friendly shows and a pizza joint on premise as well. Not into heights? Stay at street level and play at Arcadia, a giant arcade at the Space Needle's base.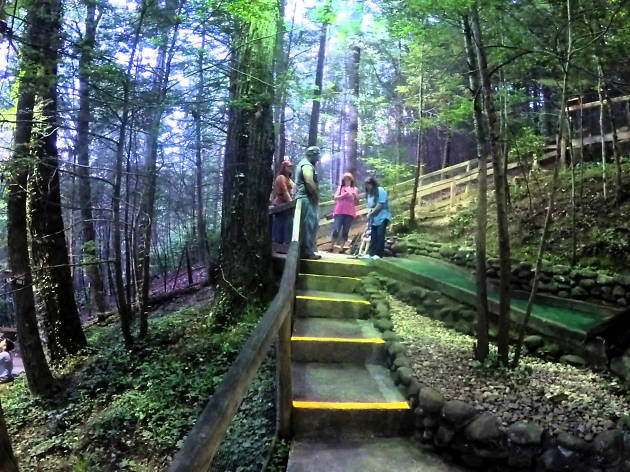 What is it: An appalachian-themed mini-golf course.
Why go: Props at each hole include a moonshine still and tractor equipment. There's a train that will take you up the hill to start to play and you'll wind your way through the woods as you put.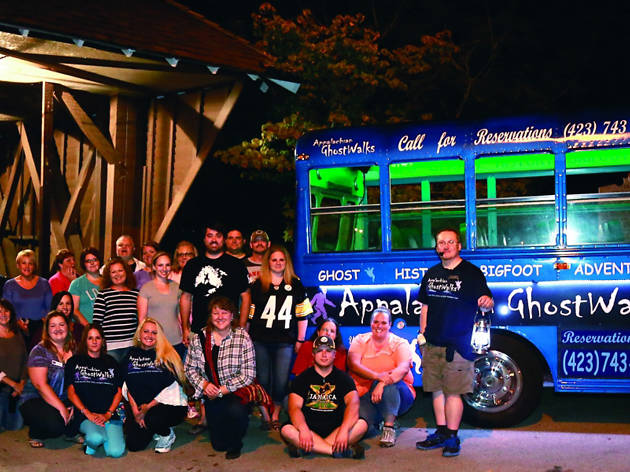 11. Appalachian GhostWalks
What is it: Lantern-led, nighttime walking tours covering Gatlinburg's supernatural side.
Why go: If you enjoy a good ghost story, you can learn about this region's history, mysteries and the people who lived on this frontier land. The tours shed light on the lives of white settlers and Native Americans (primarily Cherokee), who lived here long before others. Day-long options are available if you want more guided frights.
Best selling Time Out Offers