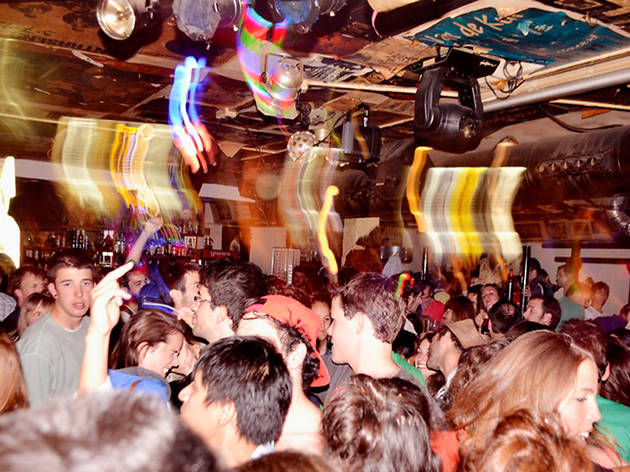 Sala Mariscal is a mythical venue, with a rock soul and a great place to see concerts and drink great beer.
If Route 66 crossed Catalunya, there is one stop that would definitely be on it: Sala Mariscal in L'Estartit. It's an iconic venue, one with a rock soul and neon lights, a place created back in 1979 by Llorenç Massaguer. Ever since, its walls have born witness (and you can certainly tell it) to more than 6,000 concerts by national and international artists of all genres: jazz, rock, folk, pop, punk, blues... And if we add to the live music the more than 70 imported and craft beers that are on the menu (one of which is their own), then you know that a night at Sala Mariscal promises to be one full of rock 'n' roll.
Venue name:
Sala Mariscal
Address:
Barcelona, 51
L'Estartit


Opening hours:
Fri, Sat and evenings before public holidays 10pm-6am (winter); Mon-Thu, Sun 10pm-6am; Fri, Sat 10pm-7am.