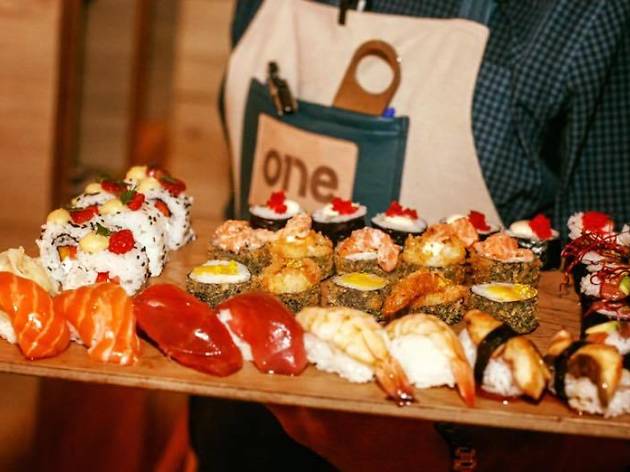 At OneGirona, you'll enjoy cocktails, music and parties.
Prepare your hashtags #cocktails, #music, #party and #OneGirona. You'll need them to describe your time at this Girona venue, one of the city's most popular and crowded at the weekend. Its long menu of gin and tonics includes over 30 options for you to try, from the typical gin-tonic-lemon combo to other elaborate mixes that sound like the descriptions of gardens. There are other cocktails that may well surprise you, such as the Xoco-Rom (chocolate liqueur, rum, condensed milk and chocolate biscuit), which is a real explosion of sweetness. And if you're looking for something different to do on Thursday evening, an excellent option is their 'afterwork' session, where you can enjoy good food, good drinks and good vibes.
Venue name:
One Girona
Address:
Figuerola, 25-29
Girona
17001

Opening hours:
Thu-Sat and evenings before public holidays 8pm-3am.