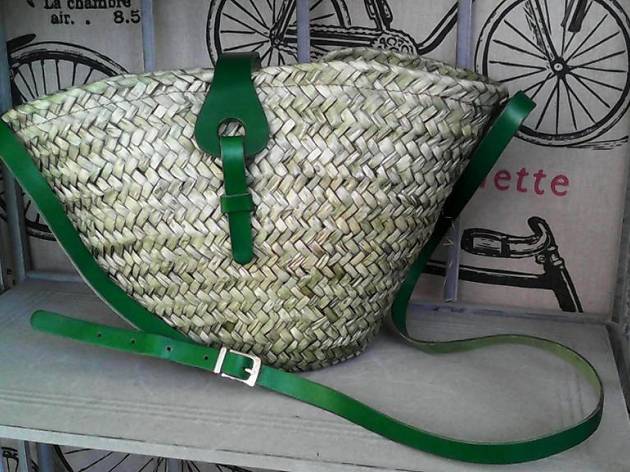 From chic shopping baskets for going to the market or beach to baskets for collecting wild mushrooms, Cal Cisteller is pure artisanship and Salt history.
Until March 2016, this shop selling artisan wickerwork, hemp and bamboo as well as items for the home, was joined to a small workshop where, at 92 years of age, the grandfather of the house continued to work weaving baskets. Jaume Puebla, an institution in the town of Salt and one of the instigators of the unusual International Basket Fair, has left behind him a dynasty that continues with what was once a prosperous business and today is an artisanal centre rich with the charm of times gone past.
It may not seem possible, but the majority of wicker items we still use at home don't have a wooden or plastic equivalent in Ikea. A basket to store logs next to the fireplace, one to go hunting for wild mushrooms, a shopping basket to go to the market or the beach - perhaps we've got used to living without them, but not because they're dispensable. Once you start taking a straw basket to the market (again), you can't imagine taking anything else. If you need to change yours, get your first one or are looking for one in the latest style, the place to head is this unique Salt establishment.
Venue name:
Cal Cisteller
Contact:
Address:
Major, 215-217
Salt
17190

Opening hours:
Mon-Sat 9.30am-1.15pm, 4.30pm-8.30pm