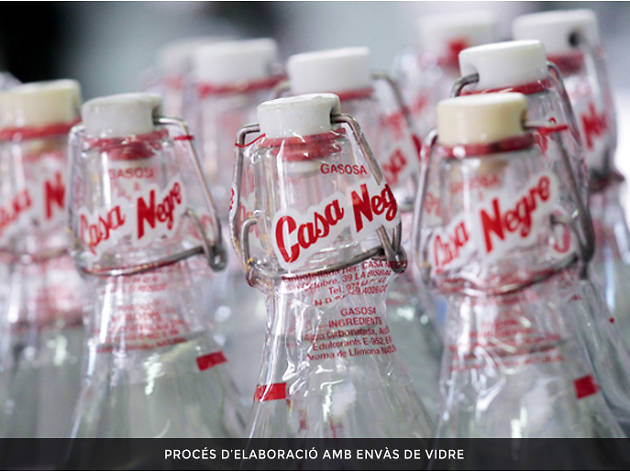 Traditional lemonade and soda siphons made with their own recipe. Make your order on-line and they'll bring it to your house
Traditional lemonades ('gasoses') and soda siphons made with their own, original recipe dating from 1926 are now made by the fourth generation of the Negre family from La Bisbal d'Empordà. You can make orders over the web, and they'll deliver straight to your house, because they have their own distributors who cover the county with typical lorries that look like they've come out of an old advert.
The recipe of the 'gasosa' isn't as much of a secret compared to that of certain other fizzy drinks, but it is really special thanks to its aromas and freshness that you just don't find in mass-produced soft drinks. As we're living through a boom time for mixer drinks and vermouth, no Girona house with even the slightest awareness of the value of local products can be without a good stock of Casa Negre drinks.
Venue name:
Casa Negre
Contact:
Address:
Solidaritat, 66
La Bisbal d'Empordà
17100