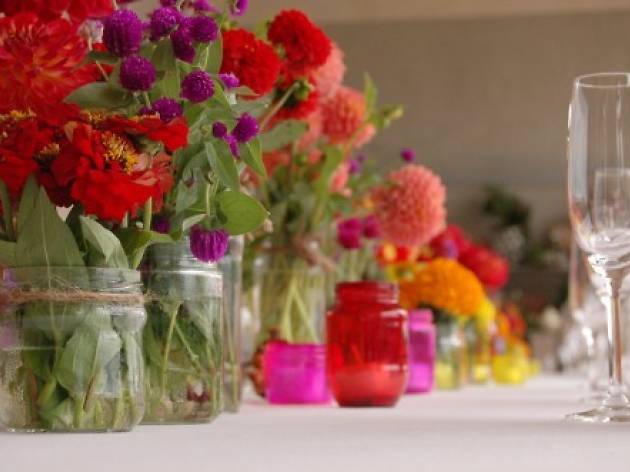 A workshop of floral arrangements that is avant-garde and very interesting to visit. It smells of the forest and countryside, and you can order amazing bouquets
We could call this place a florist's but it is so much more than that, explaining why they describe themselves as floral managers; and the name certainly seems justified by the results they produce. The transformation, the texture that the flowers, branches, leaves and plants take on at the hands of these avant-garde and imaginative professionals is so amazing, so sensorial and tactile, that while the results are magic it's just as magic to see them at work.
You can stop by their workshop (call first to make sure they're there) and breathe in the scent of fresh grass, straw and the most humble flowers that, once put in just the right place, reveal all their beauty at the most chic weddings in the Empordà. If the floral installations exceed your budget, or you're planning a small-scale celebration, bear in mind that they also make wild and marvellous bouquets that can make for ideal gifts.
Venue name:
Montana
Contact:
Address:
Raval, 17
La Bisbal d'Empordà
17100