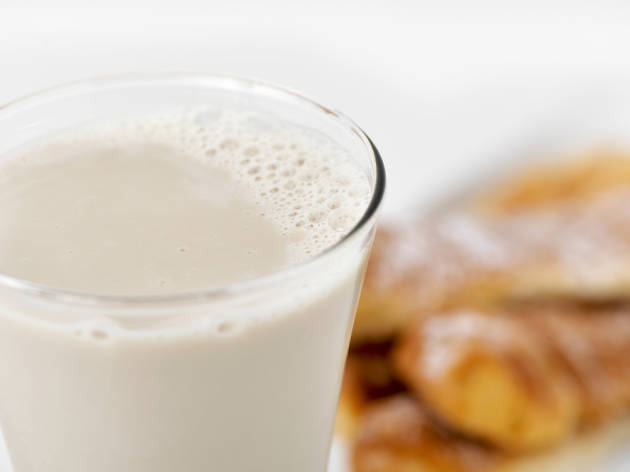 In that part of Palamós with a hint of Cannes about it, you'll find one of the few places making artisan 'orxata' on the Costa Brava
Those of us who consider ourselves modest people and satisfied with life think that happiness is enjoying a good horchata (summer drink made with tiger nuts, almonds or rice) in the sun. One of the few places on the Costa Brava where they still make it using the artisan style and fresh each day, is at La Jijonenca de Palamós, which is also known as Gelateria Candela ('gelat' is ice cream in Catalan).
La Jijonenca is located in that part of Palamós that has just a hint of Cannes about it, and the best moment to head there to enjoy this delicious drink is before heading home after an afternoon on the beach, on a summer evening as the sun calmly sets; it's ideal for recharging your batteries for the night. The family that runs the ice cream shop buys their tiger nuts in Alboraia (a town in Valencia renowned for its 'xufla'), a sign of the quality of the finished product. And if you're watching your weight, they do a sugar-free version, to which you can add a sweet touch with a splash of lemon ice slush ('granissat de llimona'). Horchata (or 'orxata' in Catalan) is the only drink that an adult can drink with a straw without undermining their dignity!
Venue name:
Orxateria La Jijonenca
Contact:
Address:
11 de Setembre, 87
Palamós
17230