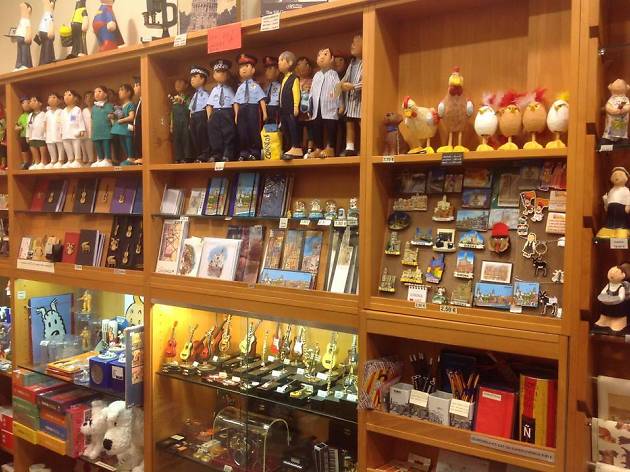 The perfect shop for Tintin paraphernalia and papier-mâché figures practising all kinds of professions
On Girona's C/Ballesteries you'll find numerous interesting shops, but we have a special regard for Papers for two reason: firstly, the big range of Tintin products, and second, because its papier-mâché figures are the perfect gift for anyone.
If you're a Tintin fan, we know you've probably already stopped reading this and are even now making your way to the shop. To the rest of you, we'll just say that you'll discover figures representing men and women exercising all sorts of professions, but if you can't find the one you're looking for, they can always make it to order. And they can even, through quick, confident strokes with the paintbrush, convert a male doctor, teacher or police officer into a female equivalent. We also love the pretty wrapping paper and notebooks with covers made out of the facsimiles of old magazines.
Venue name:
Papers Girona
Address:
Ballesteries, 31
Girona
17004