Heads up! We're working hard to be accurate – but these are unusual times, so please always check before heading out.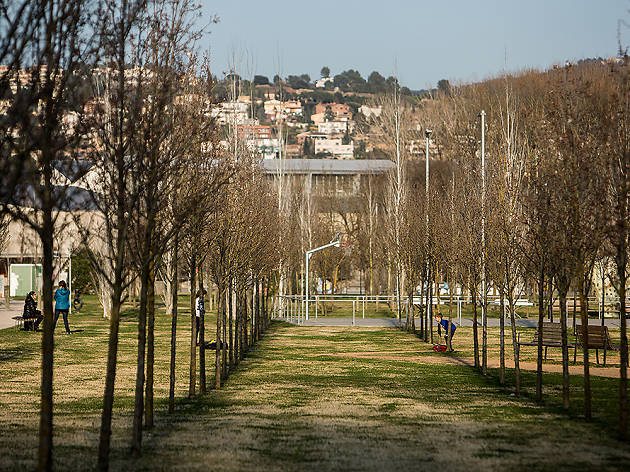 17 things to do in Girona for less than €5
From the essentials to new and little-known activities, discover 17 things in Girona that cost less than €5
Give your wallet a break and take note of what to do around Girona without spending a pretty penny. Whether its snacking on some local eats, watching a performance, or taking a moment to view all that nature has to offer, we're sure these picks will not disappoint.
These are an excellent option for when you're peckish. Every Girona resident has tried the 'patates braves' (fried potatoes served with a spicy sauce) at König, and the secret of the signature sauce is a hot topic of debate among locals. The traditional version of this tapa sees the potatoes topped with a red pepper sauce, but if you're not a fan of spicy food, go instead for the cheese sauce. Either of the two options will leave your stomach satisfied and you licking the plate. And if you're not a potato fan, but are looking for something new to try, don't leave König without ordering the Premium 1973 hamburger.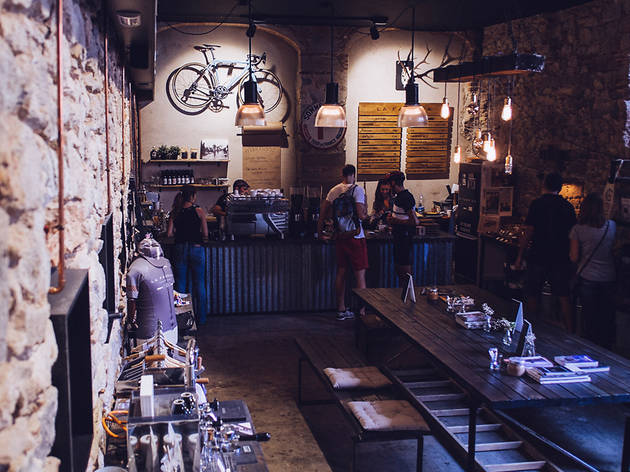 Bikes and coffee combine much better than you might at first expect, and La Fàbrica is a clear example of their mutual attraction. Bicycles hang on the walls and there's a counter full of desserts to choose from. This café will delight all lovers of good coffee (cyclists or not) who also enjoy original bites to eat. Banana croissants, yoghurt with chia seeds, and toast topped with goats cheese and fried egg are just some of the gastro options on offer to go with your coffee, so you can recharge your batteries and leave La Fàbrica ready for some serious pedalling.
If you love craft fairs, then you definitely have plans for the second Saturday of each month. That's the day when the arcaded square of Plaça de l'Assumpció hosts stalls from the artists of La Volta, a project that promotes local art in the neighbourhood of Sant Narcís. But there's more than just the market - on the square is an artistic hub made up of four spaces where you'll find personalised silk screens, restored furniture, artisanal decoration and a lot of creative work that's 'Made in Girona'. With its aim of bringing back traditional trades, La Volta will delight all lovers of local, artistic and alternative initiatives.
Savour local culture with the Magic Room recitals
Music and poetry come together at the recitals organised at different civic centres around the city by the Magic Room association to showcase cultural projects created by local people. During some of the recitals, the microphones are opened up to give everybody a voice, while in others, young up-and-coming artists take to the stage to perform their own work. Entry is free for the audience, even though the artists receive payment for their performance.
Aficionados of classic cinema have a regular date at the Truffaut, as this original version cinema screens popular titles from the yesteryear of film every second Tuesday of the month. The series enables audiences to enjoy memorable movies that have left their mark on the big screen - 'El mundo sigue' by Fernando Fernán Gómez, 'Letter from an Unknown Woman' from Max Ophüls and 'Heaven's Gate', directed by Michael Cimino are just some of the films that have been on the Truffaut programme. If you love the work of Audrey Hepburn, Ingmar Bergman and Orson Welles, this monthly event is for you.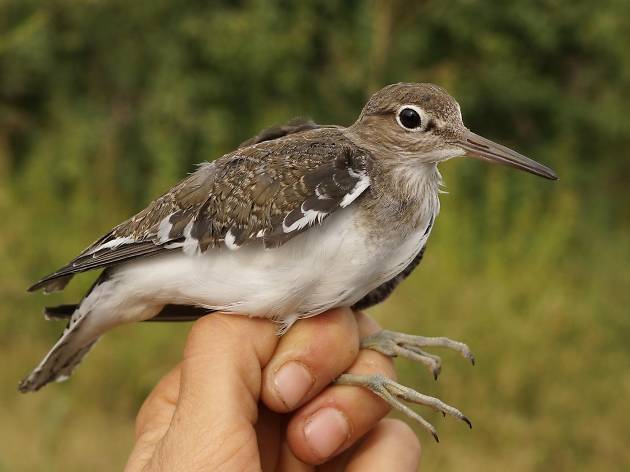 © Alba Casals
Discover the birds of the Ter (family activity)
Sandpipers, streaked fantail warblers and flycatchers are just some of the birds that inhabit the area around the river Ter. To discover the secrets of these and other birds, the association El Blauet de Salt organises regular nature days and other activities related to birds. The events are aimed at families and take place in the Ter area, allowing participants to find out more detail about these creatures at the hands of experts. After spending a morning listening to birdsong, tits and robins will seem that much more familiar.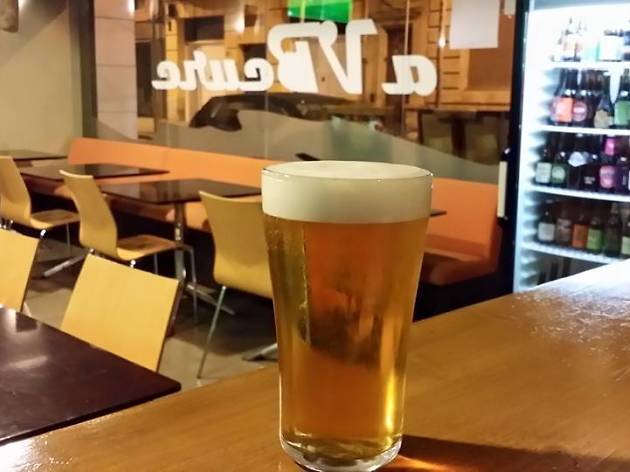 It will take you a while to choose a beer at AvBeure. This 'cerveteca', which was created by a group of beer lovers, has a menu that would make even the most hardened stick-in-the-mud try something new. On the list you'll find sweet, toasted, dry, spicy and salty beers, both from Girona and around the world, served with a 'pinxo' (tapas served on a small slice of bread) that complements each beer. We recommend you don't leave without trying Calavera Rossa, a beer from a microbrewery in the northern Catalan town of Ripoll that will remind you of Belgian beers.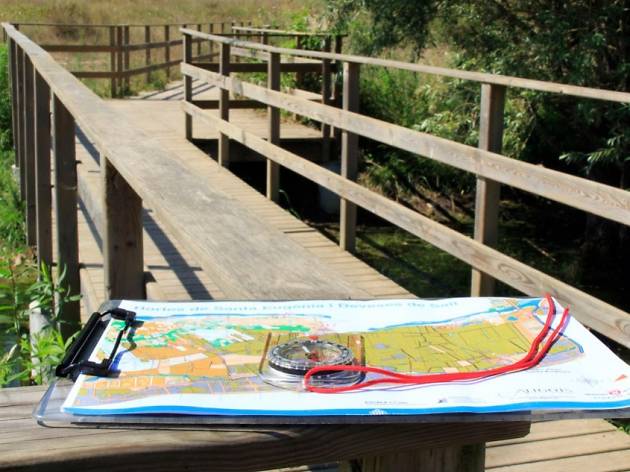 Follow the orienteering route in Salt (family activity)
An eagerness to go walking and an explorer's soul - you don't need much more to have fun on the orienteering route that joins Salt and Girona via Les Deveses de Salt. The circuit, which is suitable for all ages, follows the banks of the river Ter from the Santa Eugènia Civic Centre and is an initiative of Aligots, a Girona orienteering club. It passes through the Pla dels Socs and the wetlands of Santa Eugènia via ten control points. If you're not so fond of walking, there's also the option of following the route by bike.
El Bòlit is a haven for Girona's artistic talent. In its three spaces (La Rambla, La Carbonera and St. Nicolau), you'll find exhibitions of work by local creatives along with shows from elsewhere that are making a stopover in the city. Go before April 24, 2016, for example, and you'll be able to see the exhibition 'Photo books. Here and now', which brings together a selection of photographic publications and features images that have made the leap from the page to the wall. And if you need another reason to go, the contemporary art centre also hosts workshops, discussions and activities.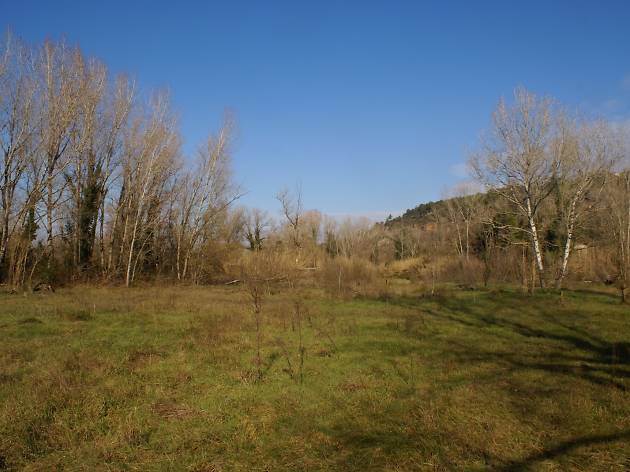 © Alba Casals
Go for a walk on the island of the Ter
There's no need to take the car if you're looking for a green space where you can dream about legends of elves and fairy stories. The island of Ter is just outside Girona and has everything necessary to captivate young and old alike. Declared a refuge for wild fauna by the Catalan government, in this area you'll find mammals such as genets and otters, a wide range of plants and almost 200 species of birds. It's the ideal destination for nature lovers looking for a place to indulge their passion that's close by, beautiful and easily accessible for walking, taking photos of peaceful landscapes and enjoying the great outdoors.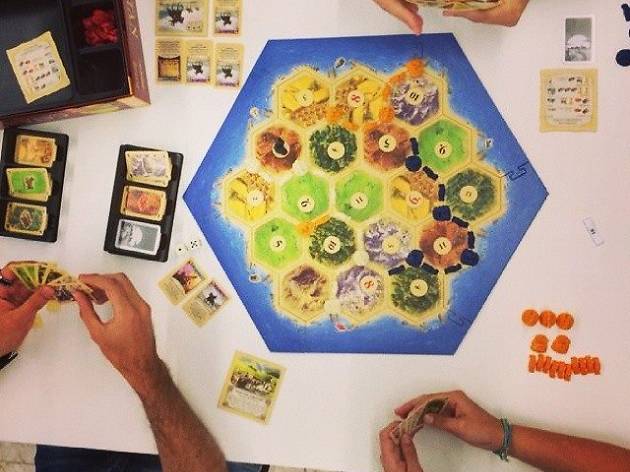 At Via Lúdica, a shop in Salt that specialises in modern board games, they organise regular competitions of some of their most popular games, such as Catan, Carcassonne, Dominion and Time Line, and even Game of Thrones card games. The aim of these activities is to entice people to get into the culture of playing such games, and the shop hosts a range of different events: role play, strategy games, speed games and many others that will get you hooked on the idea of beating your rivals. Taking part in the tournaments is free and a great way to meet new people. What's more, you'll find a team of experts on hand who can explain the rules of any games that you're unfamiliar with.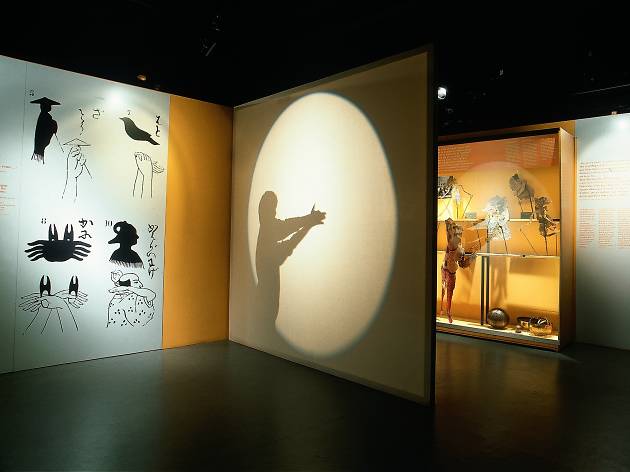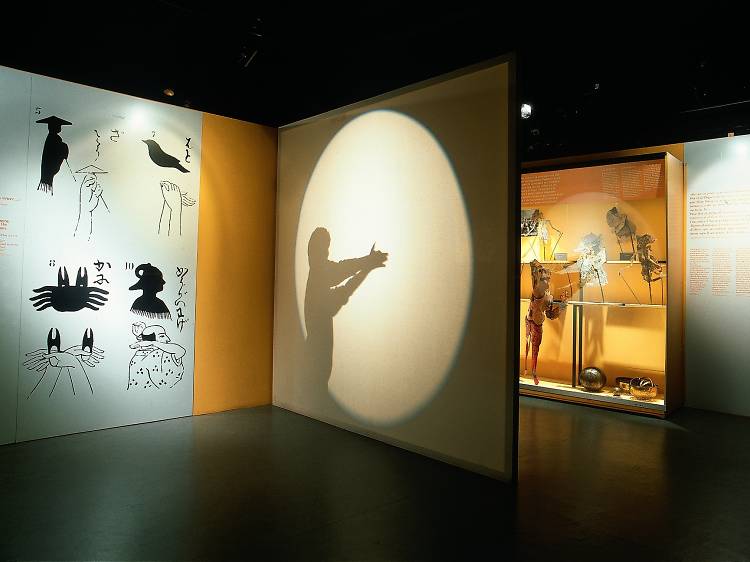 'Good things, when short, are twice as good,' wrote Baltasar Gracián, a 17th-century Spanish philosopher. And, following that premise, once a month at Girona's Cinema Museum they screen a selection of excellent short films. If you're a cinema fan who doesn't miss a single screening at the Truffaut, then this series is required viewing, enabling you to (re)discover a genre that stands on its own merits. They show some of the best shorts to come out of Europe in recent times, productions from Barcelona's International Festival of Short Film and Animation, and the winners of the latest edition of the Gaudí awards, among many others. In April, the Museu del Cinema screens the best shorts from the festival Filmets Badalona.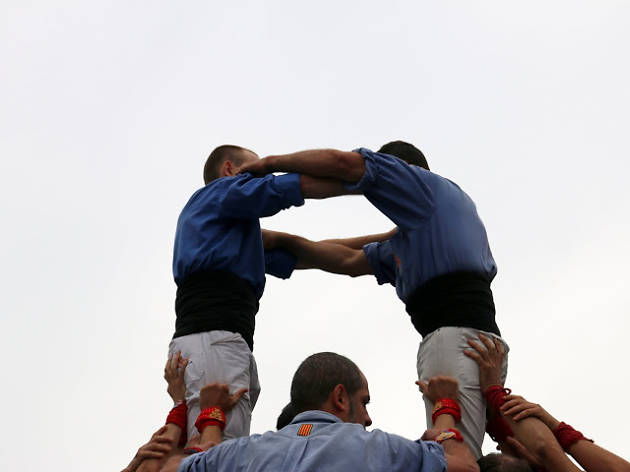 © Marrecs de Salt
See a performance by the Marrecs de Salt
With 20 years of performance behind them and numerous castles built, the Marrecs de Salt is the oldest human tower group ('colla castellera') in the province of Girona. The group has travelled around Europe showing off its skills and baptised various new groups. To see them building their castles, try and catch them performing on one of the city's special festival days. For example, for the Diada del Pilar (November 1), the Marrecs create a four-level tower along the 90 steps that lead up to the Cathedral. You can also see them perform for Sant Jaume, at the end of July, or on the feast day of Sant Narcís in late October in Plaça del Vi, and also sees displays by other human tower groups such as the Minyons de Terrassa and the Capgrossos de Mataró.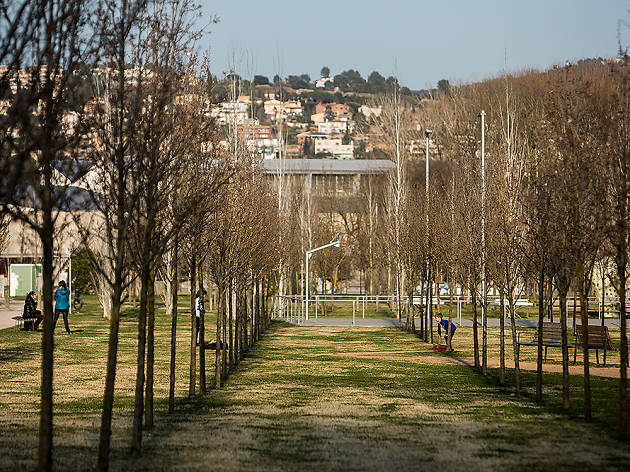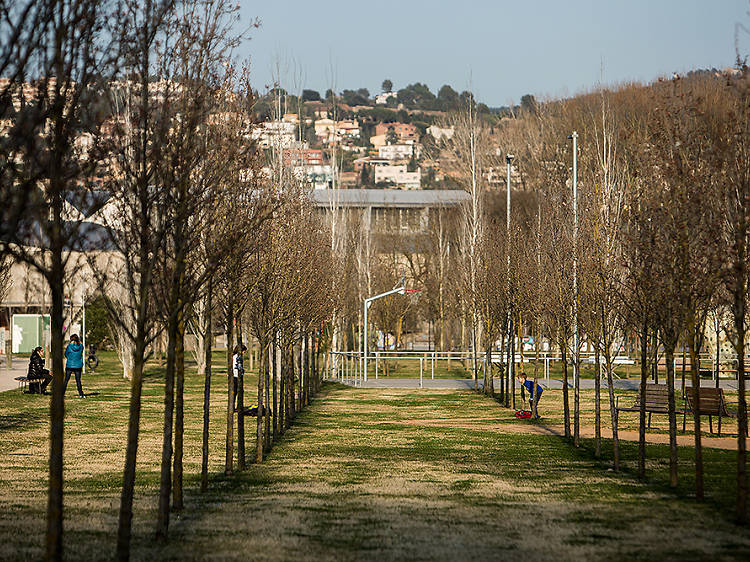 Carles Palacio i Berta
A picnic in the Parc del Domeny (family activity)
The Domeny Park is one of the newest green spaces in Girona and, possibly, also one of the least well-known. Located between the Sant Gregori road and C/ de Bolaño, this space offers everything you need for a great morning with the family without anybody getting bored. Two zip lines, a climbing wall, a play area for young children and table tennis tables will provide loads for kids of all ages to do. In addition, the park also has a an area for playing 'petanca' (petanque) and a space for skateboarding. And, to replenish yourselves after all the play, why not bring a picnic to enjoy on the specially provided tables.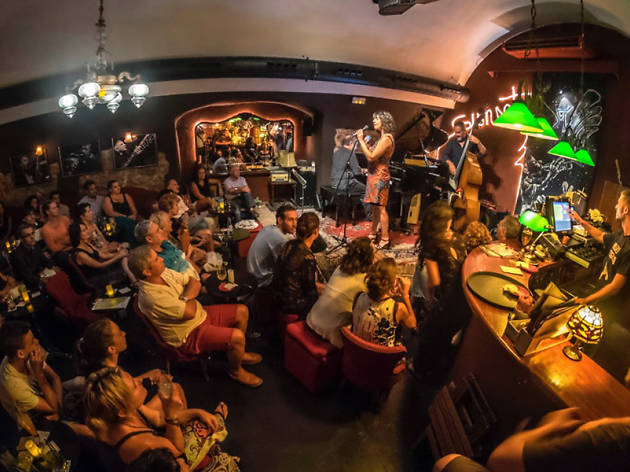 Popular among many young people in Girona, it's worth heading to Sunset club whatever your age because it's one of the places that hosts the best live jazz in the city. And the musical programme combines with an extensive range of cocktails, some of which are house specials, and a large selection of Irish whiskeys and Scottish whiskies. If you want to try something new, don't leave without trying the strawberry mojito - it will make you see the Cuban classic in a different light.
The zone around Girona is full of gorges and waterfalls that, especially in the summer, are perfect for cooling down in the middle of nature. Among the least-known gorges are the ones in Sarrià de Ter. You can get there from Sarrià de Dalt, and for hikers, it's an ideal destination after a long, hot walk. The gorges are situated in a shady area and surrounded by trees on the riverbanks, keeping it hidden from onlookers.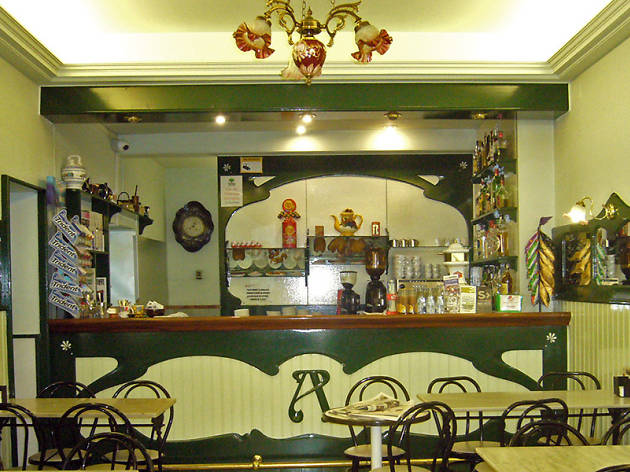 There surely can't be any Girona resident who hasn't, at some point in their lives, stepped into L'Antiga and tried the hot chocolate. It's worth going (back) for a 'suïs' (hot chocolate topped with whipped cream), and to dip a slice of 'coca de l'àvia' (Catalan flat cake) into your drink, especially during winter or if it's cold outside. Having said that, summer is also a great time to go to this café, because its horchata is one of the best in the city – if you're not a fan of this drink made with ground almonds or tiger nuts, then try the fresh juices instead.