25 great things to do in Girona
Explore Girona and discover its best bars and restaurants, top landmarks and most original shops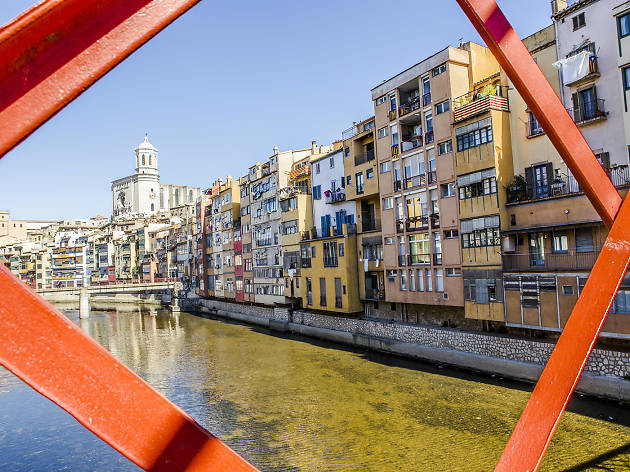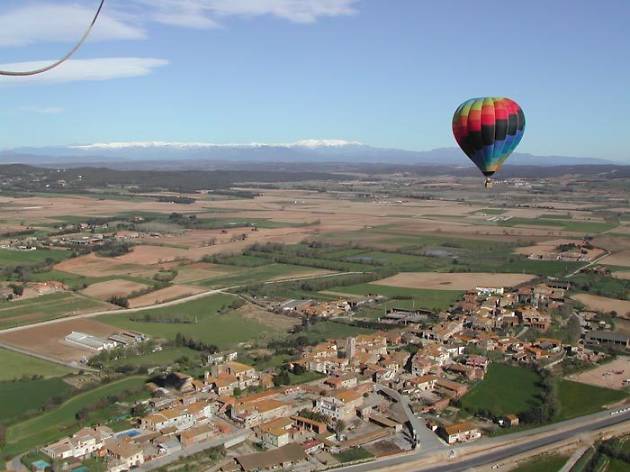 ©Girona Globus
Fly over the city in a hot air balloon
What does Girona Cathedral look like from the air? What shape is the course of the river Onyar through the town? The answers to these questions are found up in the sky, specifically in the hot air balloon flights offered by various companies in the city. Head up in a balloon and you'll observe the whole city and its surroundings from a completely different point of view, and at the same time, experience a whole range of new sensations by being up in the air. It's ideal for both young and old to take some unique photographs and enjoy the landscape with a bird's eye view.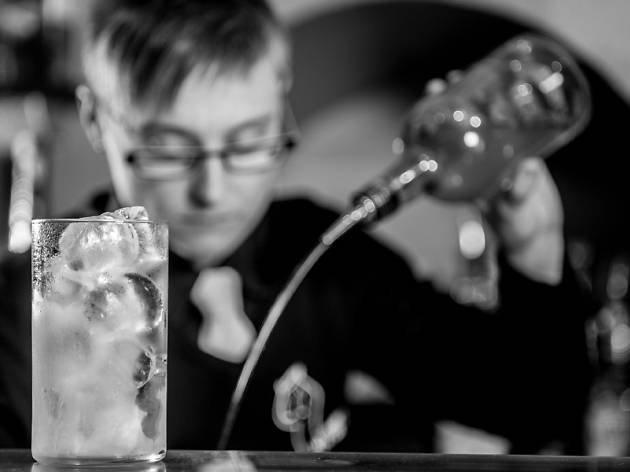 Bars and pubs, Cocktail bars
In Greek, 'nykteri' means 'to work until the sun comes out'. And that is precisely what the staff do at this cocktail and wine bar. Gin and tonic aficionados will have fun trying out the 50 varieties of gin and 16 types of tonic available, along with the long list of accompanying citrus and herbs on offer. Let's just say that ordering at least one gin and tonic in this bar is pretty much an obligation. You can also try personalised cocktails that the bar staff will create for any special occasion.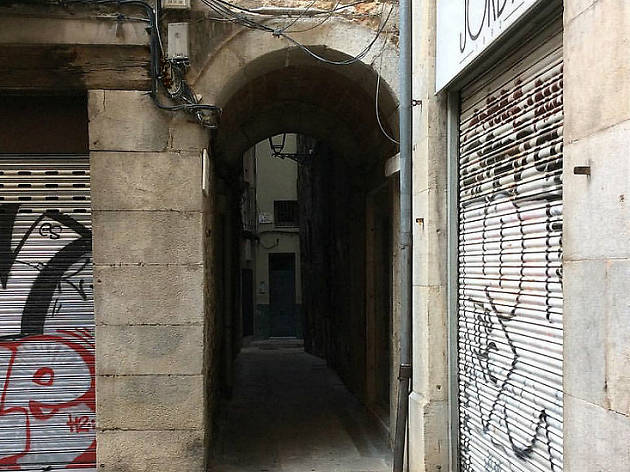 You might not yet have come across it because it's well-hidden among the streets of Barri Vell and with only 24 metres, its easy to miss Plaça dels Raïm, which is the smallest square in Europe. You reach it from Plaça de les Voltes d'en Rosés and, even though it seems impossible given its tiny dimensions, in the past it was the location for a grape ('raïm' in Catalan) market. If you haven't been there, make sure you go and take photos: you'll get some great shots from the square looking towards the sky.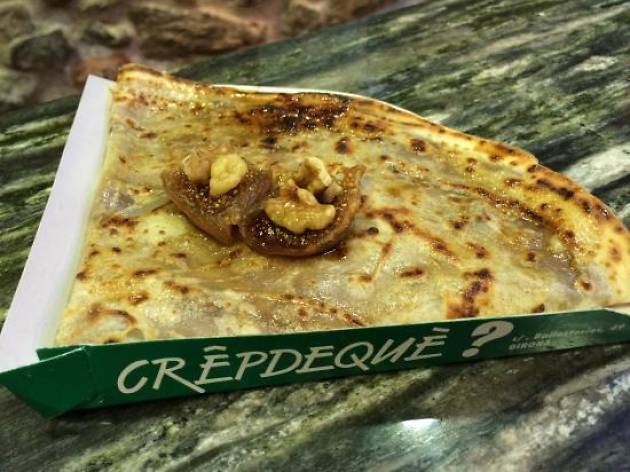 For breakfast, lunch or dinner, a crêpe is always welcome. Crep de Què? is a popular restaurant that will tempt anybody who passes by, and regardless of whether you prefer sweet or savoury crêpes, you're bound to return more than once. If you feel like opting for more traditional flavours, we suggest going for the escalivada (grilled vegetables) or spinach ones. Bear in mind that the place is tiny inside, and there's usually queues of hungry punters outside - so to avoid waiting, the best thing is to go during the week.
If, like us, your budget doesn't quite stretch to eating at the Michelin-starred Celler de Can Roca, the city does have an alternative option for you to try one of the gastronomic inventions from the 2015 Best Restaurant in the World (according to 'Restaurant' magazine). That place is Rocambolesc, the ice cream shop created by the youngest brother of the three Roca brothers, pastry chef Jordi Roca, and his wife, Alejandra Rivas. The baked apple ice cream is one of the unmissable flavours that you need to try at least once in your life. If you're visiting during Girona's Temps de Flors flower festival make sure you try the flower ice cream. If you're not a fan of ice-cold food, Rocambolesc also serves warm rolls with the ice cream inside. And one of the latest additions to the menu is a blood orange ice cream that takes the form of the hand of the 'Games of Thrones' character, Jaime Lannister.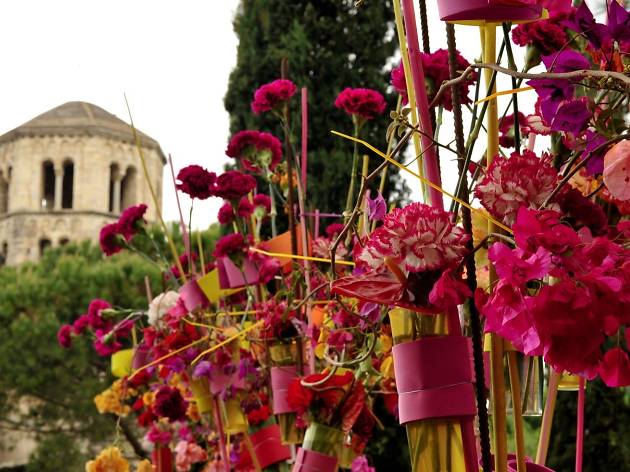 © Ruben Garcia Girona.
Discover Girona with Temps de Flors
Even if you're not a fan of huge crowds, which are what descends on Girona for ten days each May, stay strong – it's really worth it. If you get your timing right, visiting the city for the Temps de Flors flower festival doesn't have to be a stressful experience. The best moment to experience the show is on a weekday, preferably Tuesday or Wednesday, because the number of visitors is lower on those days (particularly in the mornings). The event is not restricted to the typical places (such as the Arab Baths, the Cathedral, the Pujada de Sant Domènech and the Jardins dels Alemanys) and, indeed, it's in those lesser-known places that you'll find some peace and quiet to discover the city.
Things to do, Sport events
For some time now, the Girocletes, the municipal rental bikes, have faced stiff competition from the Burricletes. The latter are electric bikes that can be rented from the eponymous company that's located in the Barri Vell. Once you have your bike, you can follow one of various routes both in the city and just outside – and of course, if you get tired of pedalling, the Burricleta can do it for you.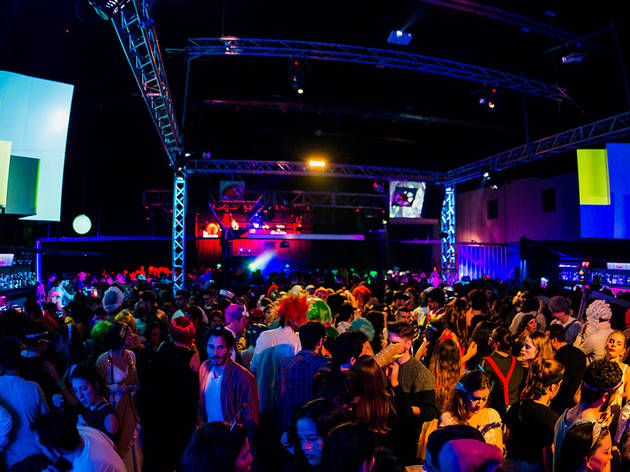 Nightlife, Alternative nightlife
Some Girona residents remember this venue as the place that they saw their first live concerts as teenagers, but that doesn't mean you to have be under a certain age to head there for a night of non-stop singing and dancing. Its line-up will thrill the heart of any music fanatic: Chuck Berry, Incognito, Mick Taylor and Spin Doctors are just some of the international acts who have performed on La Mirona's stage, as well as Manu Chao, Sam Moore, Lisa Stansfield and US3, among many others.
If you don't fancy hearing Leonardo di Caprio with a dubbed Spanish voice in 'The Revenant' then you need to head to the Cinema Truffaut, the only cinema in Girona that screens films in their original language. The programme is full of independent films that have been a hit in Europe and further afield. Even if you're partial to more mainstream productions, it's worth going to the Truffaut to see Oscar-nominated films as well as less well-known films that will make you want to talk about them long after you've walked out of the cinema.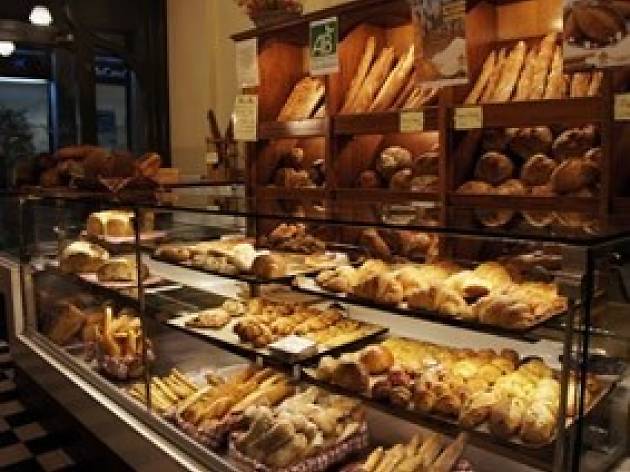 Ever since the patisserie Can Castelló closed in 2014, 'xuixos' (a Girona speciality that consists of a cylindrical pastry filled with a kind of custard, deep fried and sprinkled with sugar) have been left somewhat bereft of places to do them justice. However, there are a few city bakeries and cake shops who've managed to step up to the challenge and restore local pride in this Girona sweet treat. The xuixos from the Sant Daniel bakery, for example, are an excellent choice for anyone with a really sweet tooth and a very empty stomach.
Show more
More to explore