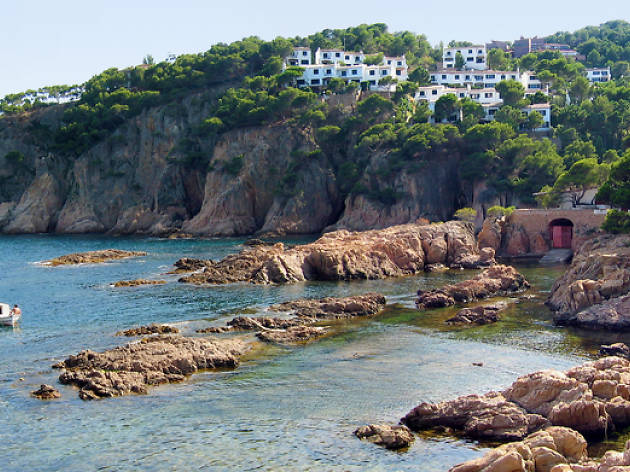 A marvellous, spectacular corner of the Costa Brava
Aigua Xelida has become a symbol of the longing for a free life that is part of Palafrugell ideology described by Catalan writer Josep Pla in his book 'Un viatge frustrat' ('A Frustrated Journey'), and the first stop he describes therein. You can only get there on foot, from the residential estate of the same name, heading down until you find some steps on the right-hand side, or by boat. And as a result, even though it was the winning beach in the 2009 programme 'Catalonia's favourite landscape', it continues (luckily) to be pretty uncrowded.

Until 1950, Aigua Xelida was only connected to Tamariu via a dirt path, and its vital statistics are as follows; the beach, which is stony and surrounded by rocks and pine trees, stretches for some 40m and is 12m wide. And why are we recommending it? Basically because it's a marvellous and spectacular corner of the Costa Brava. A beach that everyone should go to (at least) once in their lifetime.
Venue name:
Aigua Xelida
Address:
Cala Aigua Xelida
Tamariu
17212