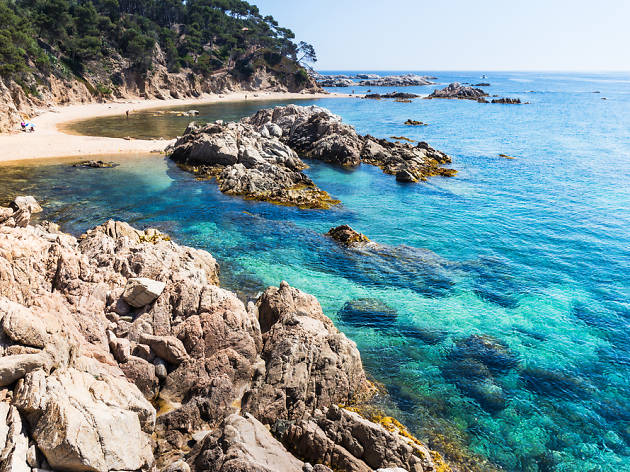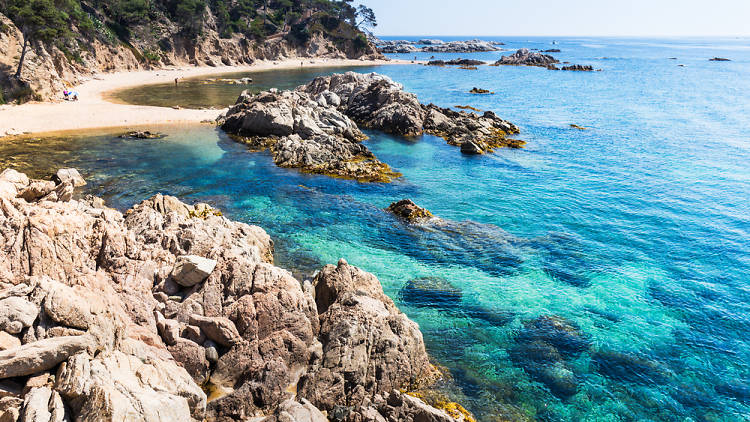 Cala Estreta is a breathtaking cove in Palamós that you must go to at least once in your life.
The Alt Empordà region has Cap de Creus and the Baix Empordà has Cala Estreta. The latter is much more modest but that is quite in keeping with this area, considering one of its most famous sons, the writer Josep Pla, would have considered any kind of excess and opulence in very bad taste. The good news is, at the same time, the bad news: in the summer, motor vehicles are banned and to get there means a 45-minute walk from the beach of Castell along the Camí de Ronda coastal path, or, take note, only a 20-minute trek if you follow the service route that passes directly below the electrical towers in the car park of Castell.

The effort, however, is directly proportional to the fantastic nature of this series of coves that allow nudism, and are light, open to the east and perfect for sunny winter mornings, although even in the middle of summer they remain relatively tranquil thanks to the long walk needed to get there. If you come across a man with white hair at the 15th-century fishermen's hut, say hello – his name is Quico and he's lived there for years. He doesn't have television or radio because, he says, he has at his disposal an endless 'screen' focused on the horizon, but he'll still show you which rock to head to to get some mobile coverage. This is a place that you must go to at least once in your life, it's as simple as that.
Venue name:
Cala Estreta
Address:
Cala Estreta, s/n. Palamós 17230
Palamós


Transport:
To get there by car: Take the AP-7 and leave at exit 8. Follow the C-65 to Santa Cristina d'Aro, where you should then take the C-31 to Palamós. Once there, keep going to the free car park Castell de Palamós and get out. To get to Cala Estreta, you need to take the Camí de Ronda coastal path that joins the beach of the Castell with Calella de Palafrugell along which you take a side path that is signposted.