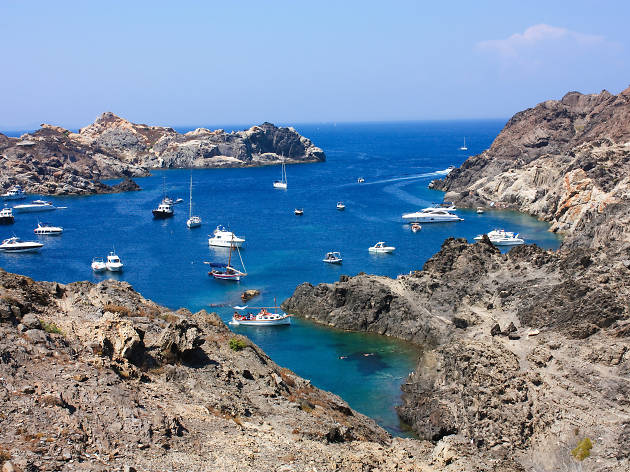 Cala Jugadora close to Cadaqués has transparent waters and extensive sealife as well as seclusion
Salvador Dalí and writer Josep Pla both talked about this place, but few people have seen it with their own eyes. You have to get to the Cap de Creus lighthouse from Cadaqués via a road that requires careful driving. Once there, descend on foot along a dry riverbed for about half an hour until you reach a lovely spot with the softly rounded contours of broom bushes, which is the complete opposite of the harshness you find in some other parts of this wild coast.

What you'll find there is a welcoming sandy stretch that gives on to a section of sea sheltered from the local tramuntana winds, and has water that is completely transparent and calm. In addition it's home to an extensive range of sealife – bear in mind that this fauna is fiercely protected. It's truly beautiful and if you decide to sleep overnight there during early summer, feeling the sun on your face at dawn will doubtless be one of the most intense experiences of your life.
Venue name:
Cala Jugadora
Address:

Cadaqués
17488

Transport:
To get there: take exit 4 of the AP-7 (Figueres - Roses) towards Figueres sud and then continue along the C-260 to Roses. Before going into Roses, takes the GI-614 that finishes in Cadaqués. At the roundabout at the the entrance to Cadaqués, take the road that goes to the Far del Cap de Creus (Cap de Creus Lighthouse). From the lighthouse, you go down to the bottom of the 'riera' (dry riverbed) and, before getting to the shore, towards the right, you should walk about 10 minutes to get to Cala Jugadora.