Vintage and second-hand markets in Girona
Discover classic books, long-lost LPs and quirky souvenirs at these second-hand and vintage markets in Girona and its surroundings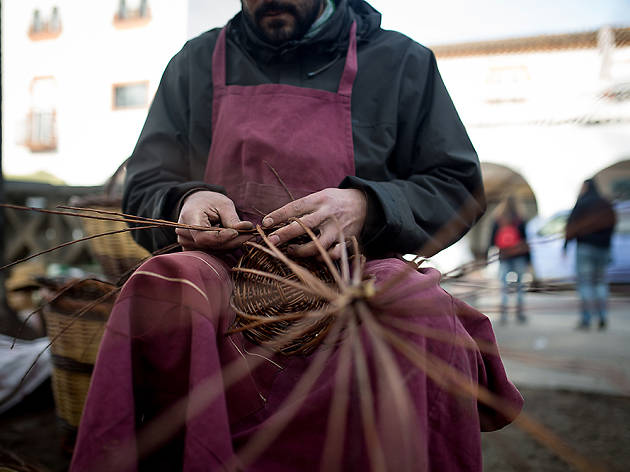 If you're looking to travel in time, visit some of these markets and second-hand fairs, antiques and recycled-goods shops. Artisans specialising in textiles, jewellery, food and woodwork come out each week or month, depending on the market, to offer their goods up for sale to the people of Girona and surrounding towns.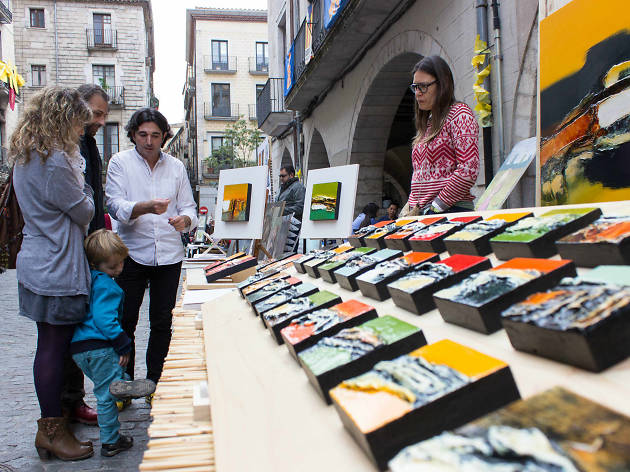 © Ajuntament de Girona
Craft and artisan food fair in Plaça Miquel Santaló
Plaça Miquel Santaló, better known as Plaça del Cigarro ('Cigarette Square') or Plaça del Carlemany, fills up every second and fourth Friday of the month, especially in the afternoon when the local schools finish. The fair combines craft items, particularly ornaments but also costume jewellery and other accessories, with edible products, essentially cured meats ('embotits'), cheeses and sweets. It's organised by the Artesans de la Terra organisation.


Things to do, Markets and fairs
This must be the most lively and dynamic market in the city, thanks to the spirit of its organisers, young artists and artisans, and its origins: a range of establishments that host activities linked to artistic and artisan creation, all shops open to the public and are the arcades that surround almost all of Plaça de l'Assumpció in the neighbourhood of Sant Narcís and form part of a project coordinated by the Associació Cultural Fang to revitalise a sector that was losing its role as a commercial engine for the district. This market was inaugurated with the name Art Km0 (Km0 is a name often given to initiatives with a very local theme), and also includes live music performances.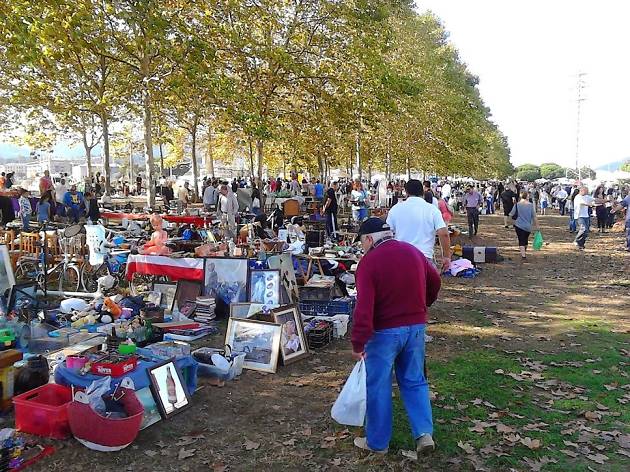 Celrà Flea and Second-Hand Market
This is one of the most important flea and second-hand markets in the Girona region. It was inaugurated almost spontaneously next to the highway from Palamós, taking advantage of a section of the Celrà industrial estate. Nowadays it's become an unmissable destination for bargain-hunters, occasional purchases and curious browsers, all of who come to check out the wide range of eclectic items, most of which are used and looking to be recycled by a new owner – it takes place every Saturday between 8am and 2pm. You can't miss the huge number of people, cars and stalls from the road, demonstration of the significance of this gathering. It's easy to get to and there's parking for everybody. On the stalls, you'll pretty much find everything you can think of: second-hand clothes, books, jewellery (real and costume), clocks and watches, antiques, furniture, traditional farming and industrial tools, kitchen equipment, housewares, material and items for sewing, music, comics, collectable military uniforms, furs, white goods and toys. And each week there will be something new. Haggling and exchange are essential.