Peter Jackson interview: 'I don't think a Hobbit theme park will ever exist – but who knows?'
As he wraps up nigh-on two decades of Middle-earth storytelling, the 'Hobbit' director answers questions from some of his famous collaborators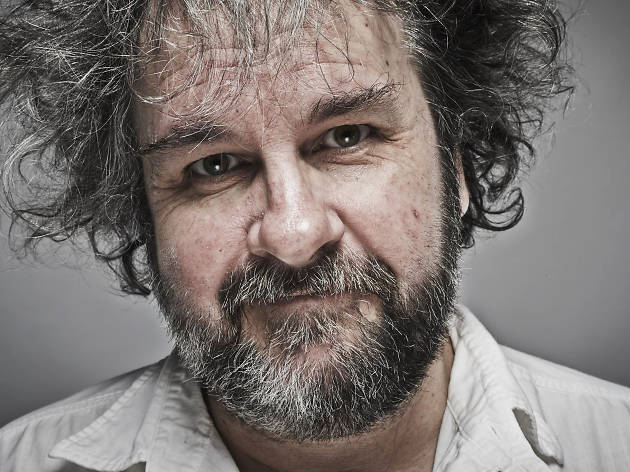 Could Peter Jackson look any less like one of the most powerful men in the movies? He's dug out a rumpled shirt from the back of the wardrobe because we're taking his picture today. And he's no fan of shoes – 'I only wore them today because there's a bloody photoshoot!' Yet there's no mistaking his importance: the 53-year-old New Zealander is the man Hollywood trusted with $1 billion to make trilogies of JRR Tolkien's 'The Lord of the Rings' and 'The Hobbit' novels. Each of the five films so far has taken in the region of $1 billion at the box office.
Along the way, Peter Jackson made beardy fantasy stories cool again (no 'Lord of the Rings', no 'Game of Thrones'). He's also turned New Zealand into the world centre for special effects (not to mention propelling the country to the top of every nerd's list of dream holiday destinations). You can praise or blame Jackson for another milestone too: making epically long blockbuster bum-numbers the norm. All in all, his 'Lord of the Rings' and 'Hobbit' movies, six in total, add up to more than 17 hours of storytelling – and that's before the director's cuts…
Today, Jackson is knackered. The premiere of 'The Hobbit: The Battle of the Five Armies' is looming and he has been working round the clock to finish the film. We meet at a post-production studio on a dowdy industrial estate near Pinewood Studios, on the very edge of London.
Jackson has a house near here and is lying low until the premiere. His voice is deep and throaty, like he's fighting off a cold, as he collapses into a sofa with a mug of tea – bag still in – resting on his knee. But he instantly perks up answering the questions we've gathered from the actors who've worked alongside him and who know him best, including Martin Freeman (Bilbo Baggins) and Andy Serkis (Gollum). When I mention that the Time Out team has just been watching the new 'Star Wars' trailer while we've been waiting, he begs me to say no more: he's saving it for later. He truly is the movie geek's movie geek.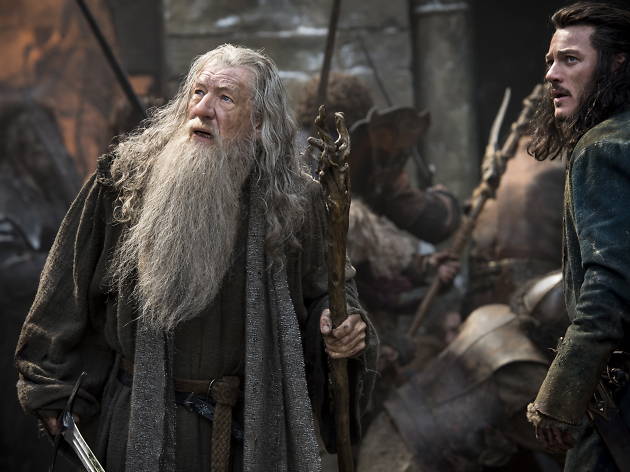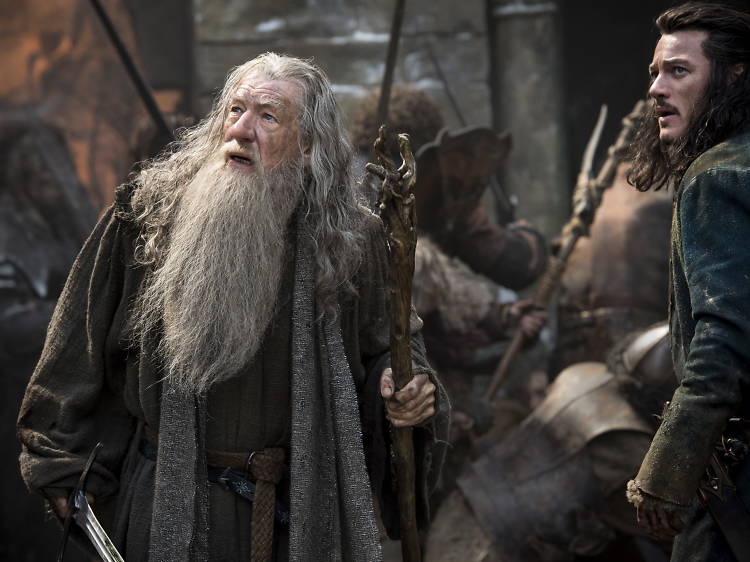 Film, Action and adventure
'The Defining Chapter' in Peter Jackson's trilogy of 'The Lord of the Rings' prequels