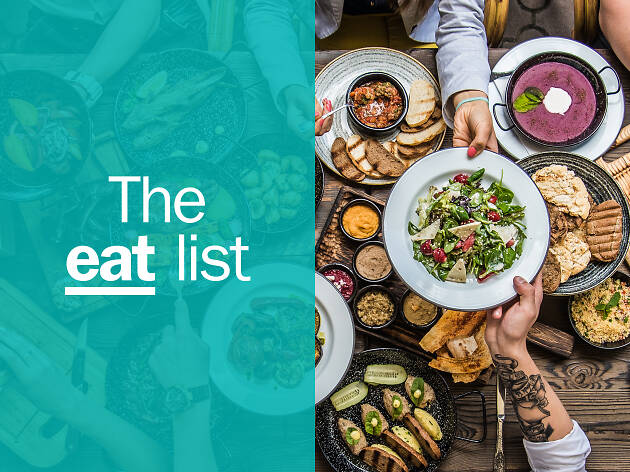 The 11 best restaurants in Grand Rapids
Eat and drink your way through the best restaurants in Grand Rapids, from casual to fine dining spots
From quaint, cozy, low-key spots to five-star, dress-to-the-nines fine dining, Grand Rapids offers a full spectrum of divine restaurants. Whether you're budget-friendly foodie or break-the-bank bougie, the best of Grand Rapids is sure to please all palates from brunch to dessert—even the late night bites served at our best bars and greasy spoons are superb. So work up an appetite checking out the city's best things to do by day, then hit up one these top spots when the hunger hits.
Best restaurants in Grand Rapids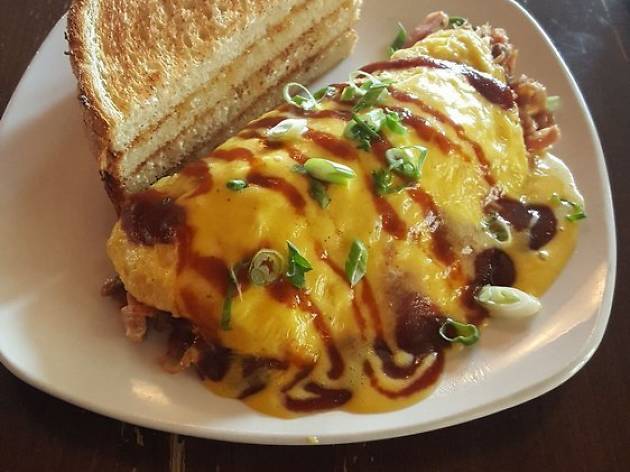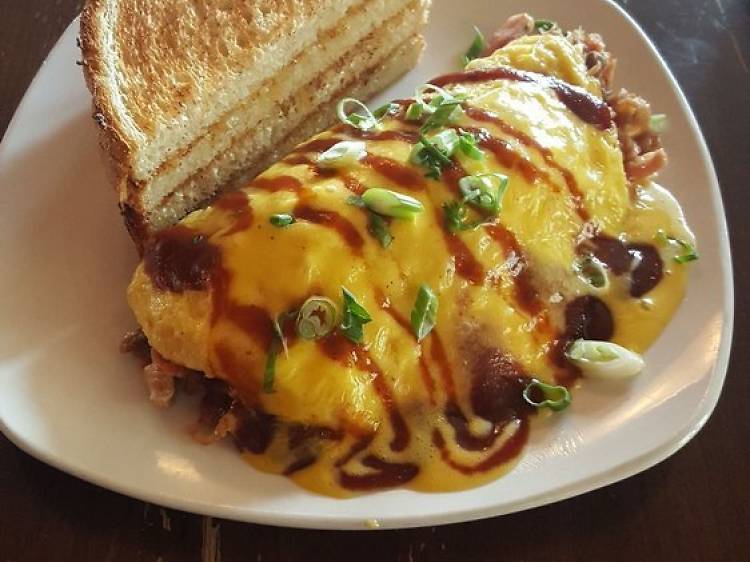 Photograph: Courtesy Yelp/Marianne G.
What is it? This restaurant and bar drops subtle hints of prohibition-era speakeasy pubs with classic cocktails, craft beers, and a food menu full of eclectic, fresh and wallet-friendly dishes.
Why go? Come for the cool speakeasy vibe, stay for the stellar selection of cheap eats including grilled sandwiches, fresh salads, delectable appetizers, and uniquely creative entrees. SpeakEZ also caters to guests with vegetarian, vegan, and gluten-free diets. This joint is self-described as "come as you are, leave happier than you came." Is there a better type of place?
Price: Average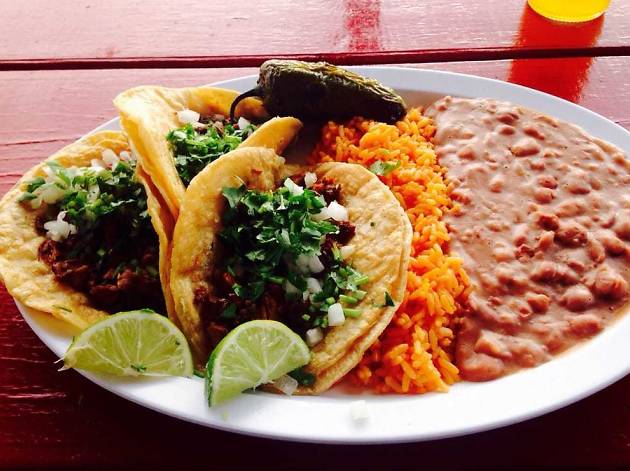 Photograph: Courtesy Yelp/Dylan A.
What is it? This tiny, no-frills taco joint offers an array of authentic street tacos, burritos, quesadillas, tortas and horchata.
Why go? The tacos are famous for being the very best you'll ever have. Taqueria San Jose is a small Mexican restaurant with a variety of downright divine tacos and other delicious dishes and unique specials including pork cracklings, tongue, tripe and goat. The signature Mexican dessert, flan, is also on the menu.
Price: Bargain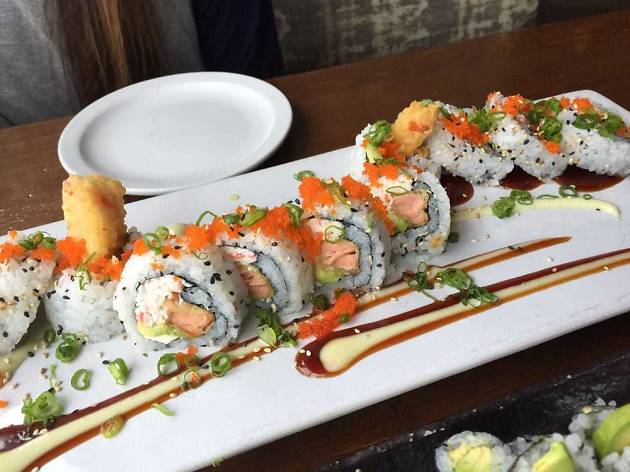 Photograph: Courtesy Yelp/M B.
What is it? This is the best Japanese restaurant in Grand Rapids. The aesthetically modern and posh dining experience features a full sushi bar and seasonal outdoor patio.
Why go? Come for the ever-fresh, mouthwatering selection of sushi and daily drink specials, stay for the outdoor dining experience on the patio. In addition to the drink specials, a generous happy hour awaits from 2:30 to 5:30pm on weekdays and 11:30am to 3pm on weekends.
Price: Pricey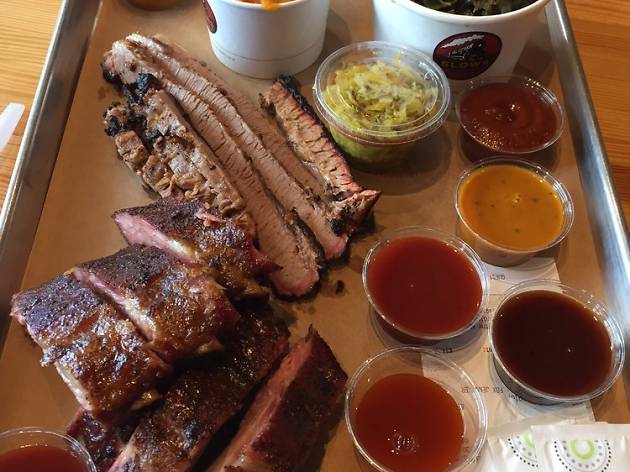 Photograph: Courtesy Yelp/Kikki K.
What is it? This slow-cooked barbecue restaurant and full-service caterer offers BBQ favorites like beef brisket, ribs and pulled pork, along with 40 craft beers on tap and an exquisite, expertly crafted cocktail menu.
Why go? This is where the people go for award-winning barbecue. Available for carryout and catering along with the full-service dining room due to customer demand, Slows is the place to go if you're craving barbecue in Grand Rapids. They also have pub trivia every Wednesday night starting at 8pm and again at 9pm.
Price: Average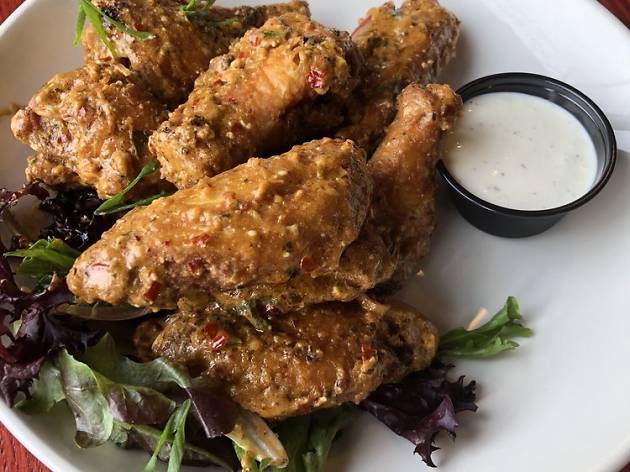 Photograph: Courtesy Yelp/Kyle V.
What is it? This is an exotic, eclectic fusion restaurant featuring Latin and Asian cuisine for a truly unique culinary experience. The menu features appetizers like spanish fried calamari, Korean chicken wings, and black bean avocado cakes. Entrees range from tacos to bowls, burgers, salads and everything in between.
Why go? This restaurant is an authentic Asian and Latin taqueria established by Chef Anthony Craig, born in Bluefields, Nicaragua, to a Cuban father and a half-Chinese mother. The Latin and Asian fusion cuisine is Anthony's way of telling the story of his life and family through the language he knows best: food.
Price: Average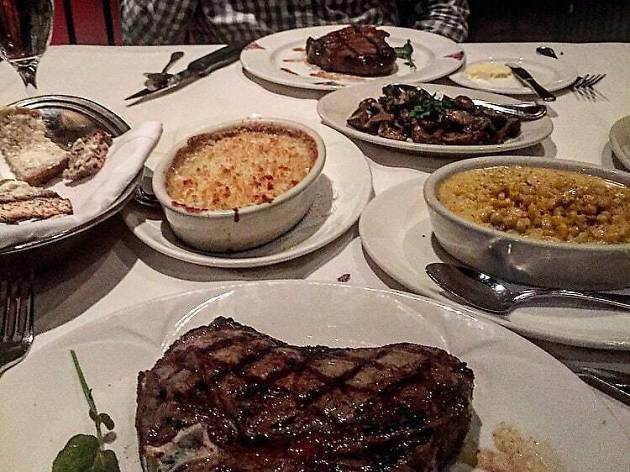 Photograph: Courtesy Yelp/Dina H.
What is it? This fancy, fine dining restaurant features USDA prime steaks, Midwestern grain fed meats, premium wines and gourmet desserts.
Why go? You go to The Chop House when you want to dress to the nines and prepare to be pampered over the highest quality meal on offer paired with five-star service. From exceptional prime beef to the finest, freshest top-catch fish and premium seafood, the exclusive wine selection is only the best, along with extraordinary service, unmatched. Dining at The Chop House is more than a fancy meal, it's a memorable experience.
Price: Blowout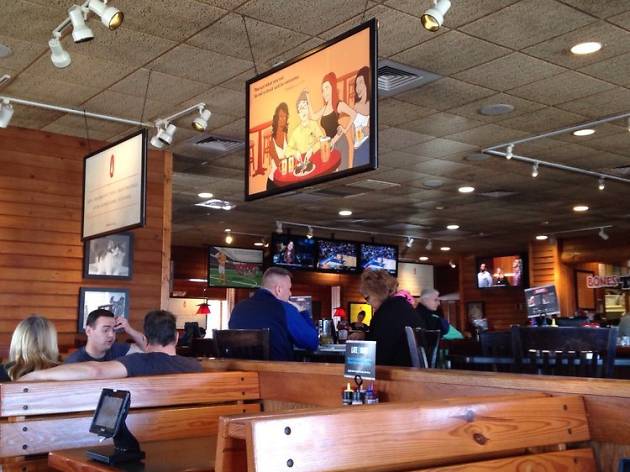 Photograph: Courtesy Yelp/Molly W.
7. Smokey Bones Bar & Fire Grill
What is it? This fun and lively restaurant specializes in good food, good drinks and good times. The bar and fire grill offers simple yet flavorful meals.
Why go? The golden rule at Smokey Bones Bar & Fire Grill is that if it's on the menu, it's really freaking good. A rather bold statement, but one that the restaurant swears by. Whether you're coming for baby back ribs or a pulled chicken chopped salad, Smokey Bones has a delicious dish for every eater who appreciates fire-grilled, slow-smoked, big-flavor food.
Price: Average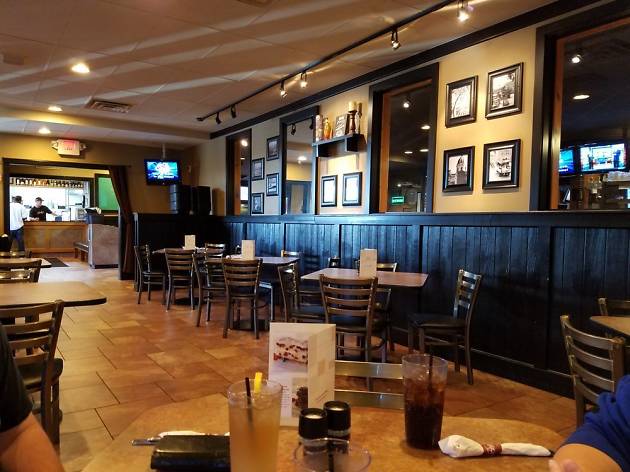 Photograph: Courtesy Yelp/Katrina A.
What is it? This neighborhood restaurant and sports lounge specializes in homemade pasta, pizza, subs, burritos, steaks and seafood.
Why go? Florentine's is a multi-cuisine sports bar and grill and Italian restaurant. It's the perfect place to come when you don't know what you're hungry for or cannot decide or agree because they have a little bit of everything. Along with a menu of many varied cuisines, Florentine's has 12 HD big-screen tvs for watching all the biggest and best sporting events.
Price: Average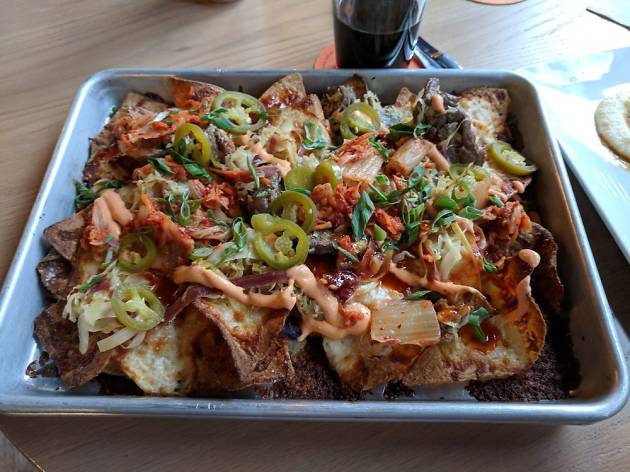 Photograph: Courtesy Yelp/Elyse A.
What is it? This craft beer bar and gastropub features 51 rotating craft beers and a fantastic food menu of delectable entrees like buffalo mac n cheese, tuna tartare, a spicy chicken sandwich, and the famous IPA Caesar pizza. Burgers, sandwiches, soups, salad and a pretty kind kids' menu are also on offer.
Why go? The Barrel-Aged Beer Brunch that happens every Sunday from 11am to 3pm is one reason to go. Burger Mondays is another, and the rotating 51 craft beers on tap is a third. The environment is cozy and kid-friendly, as is the food menu.
Price: Average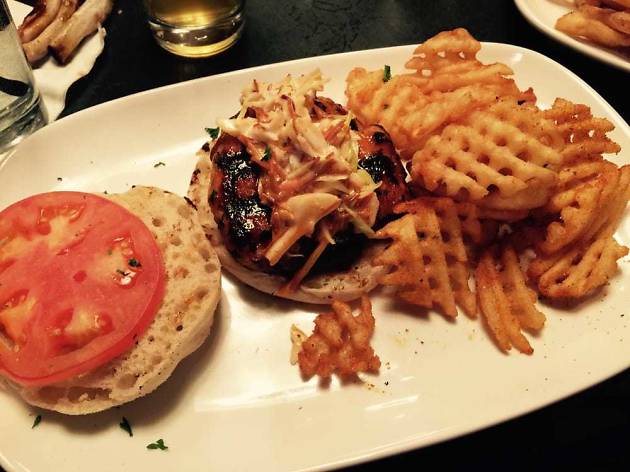 Photograph: Courtesy Yelp/GR G.
What is it? This restaurant features a locally sourced menu of simply impeccable food and drinks with made-from-scratch daily entrees using only the freshest ingredients. Starters include Southwest Nachos and Loaded Stuffed Tater Tots. Salads like the quinoa kale salad keep things light, but the mac and cheese is to-die-for.
Why go? If not for their famous mac and cheese, the Twisted Rooster menu of dynamic flavors and the mission for 'Uncommon Hospitality' sets this eatery apart and above all the rest. Happy hour includes half-off appetizers on weekdays from 3 to 6pm as well as generous drink specials on well liquor, select drafts, and certain wines. Daily specials enhance the experience in addition to happy hour.
Price: Average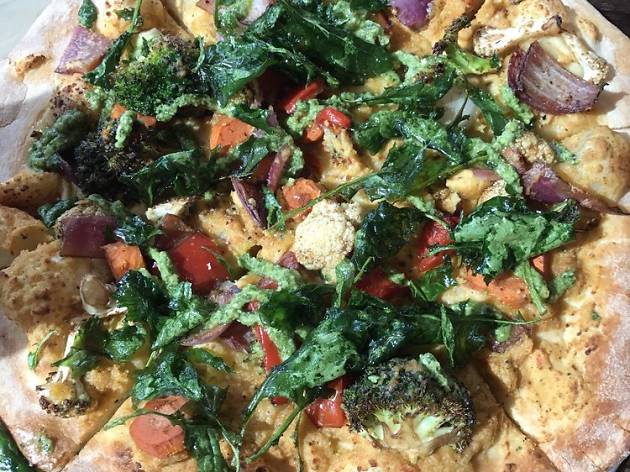 Photograph: Courtesy Yelp/Katy C.
11. Jolly Pumpkin Pizzeria & Brewery
What is it? This is a casual, low-key, yet stylish pizzeria and brewery where eclectic salads like the Farro & Brussels as well as common players like Caesar accompany a list of incredible sandwiches, amazing pizzas and shareables.
Why go? If not for the truffled fries, Jolly Pumpkin's hip atmosphere is sublime. The brewery's very own craft beer selection does not disappoint, and the far-from-ordinary pizza is worth salivating over. The South Pacific pie with candied pineapple, Bridge Street Vegan, and Pork Pie are a few favorites along with the Truffled Mushroom and Fire and Smoke pizzas. Of course they have a traditional Pepperoni pie on the menu, too, if that's your style.
Price: Pricey
Discover Time Out Market: the best of the city under one roof
Time to plan the rest of your trip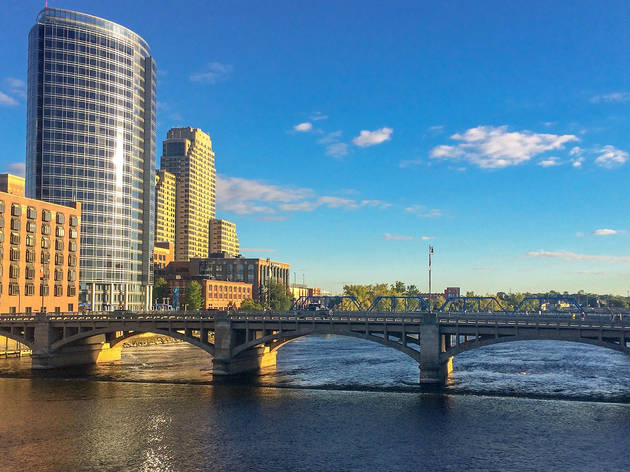 Check out our list of the best sights to see, the most delectable restaurants to try, and lots of local culture to soak up during your stay in this wonderfully progressive, expressive, impressive slice of West Michigan.
Best selling Time Out Offers