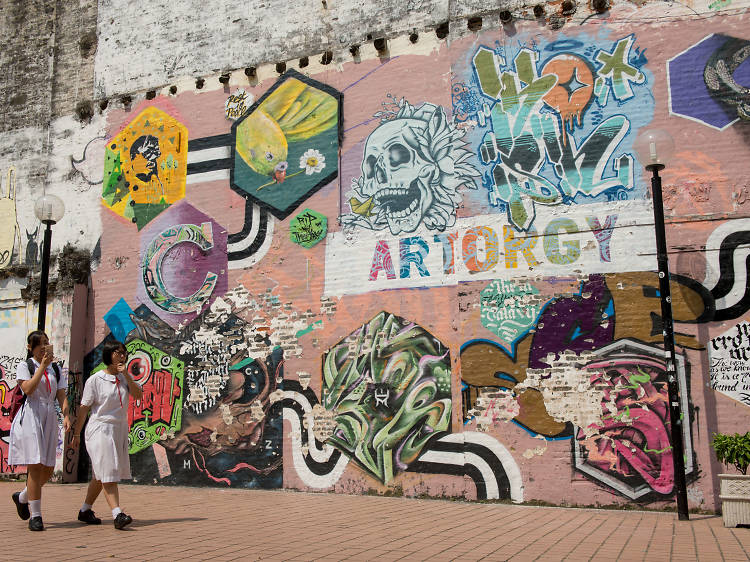 Done it? Seen the graffiti décor at SOHO City of Dreams.
Do this instead! Visit Muse Graffiti Zone.

Rua dos Mercadores (Merchants' Street) is one of the main thoroughfares and shopping destinations in the city. It's an interesting area, with a mix of architecture styles and new buildings under construction everywhere. It's fairly surprising, however, to find that in the back streets behind the pristine Senado Square you can find an unassuming but colourful concrete courtyard – this is the 1,200sq m Muse Graffiti Zone and is the only place it's legal to do street art in Macau. 29 Rua dos Mercadores, Macau.