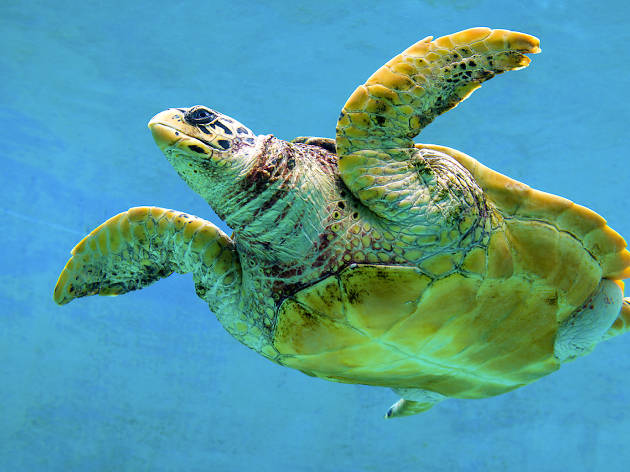 30 things to do in Okinawa
How to make the most of island life in Japan's southernmost prefecture
Been there, seen it, done it in Tokyo? Had your fill of temples in Kyoto? Skied the piste in Hokkaido? Try the islands of Okinawa, which actually lie closer to Taipei than the Japanese capital.

Sitting in a subtropical climate, prefecture is warm and hospitable all year round. The island chain has just about everything the discerning traveller could want: fascinating historical sites, amazing nature, great outdoor activities and, as you'd expect of Japan, top quality food.

Not sure where to begin? Start with our list below of the 30 must-see attractions in Okinawa. If you don't have time to do them all in one trip, hop on back – the islands are just two-and-a-half hours away by plane. Perfect for weekend getaways.

In association with Okinawa Convention & Visitors Bureau

Photos by Keisuke Tanigawa (venues 2, 6, 10, 17, 18, 19, 22, 24, 26 and 29)
Things to do in Okinawa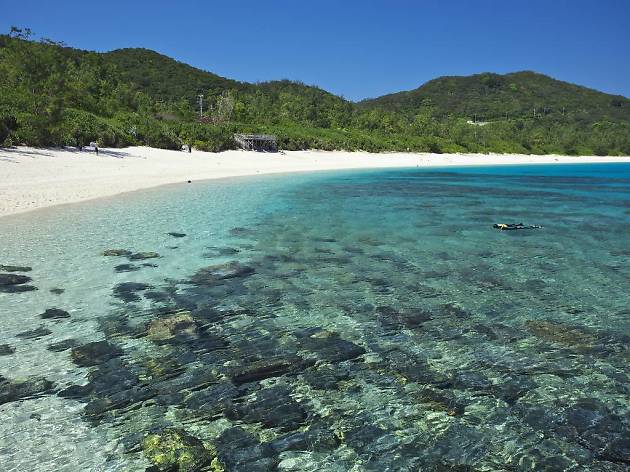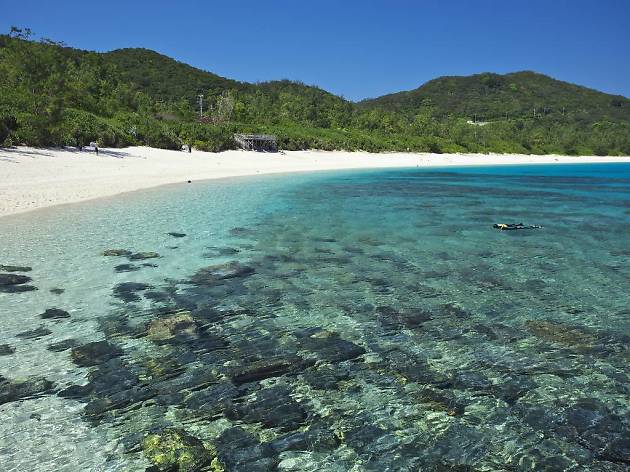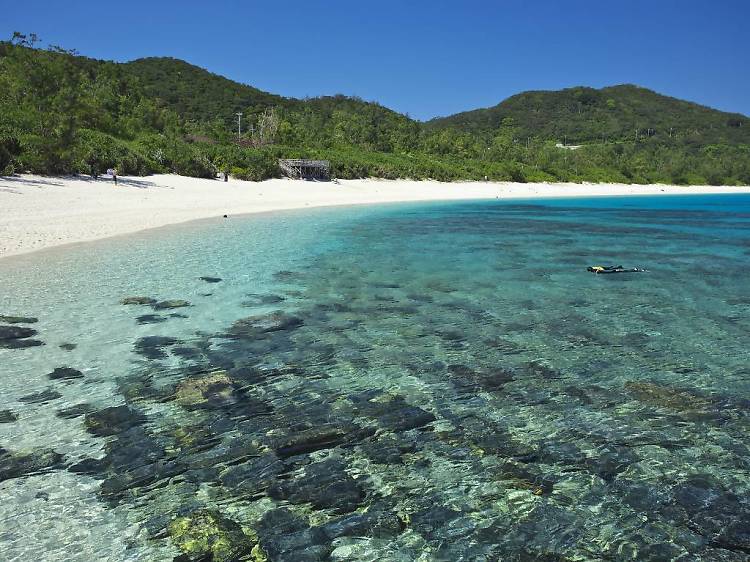 1. Admire the white sand...
Crystal-clear blue waters and dazzling white sand: no trip to Okinawa is complete without a day at the beach. While the prefecture's main island offers some amazing spots, there are some even more breathtaking beaches awaiting on Okinawa's outlying islands. Try Furuzamami Beach on Zamami Island or Kondoi Beach on Taketomi Island.
Furuzamami and Kondoi beaches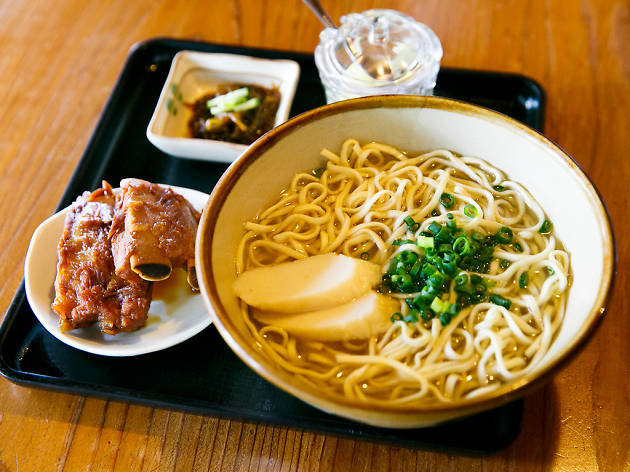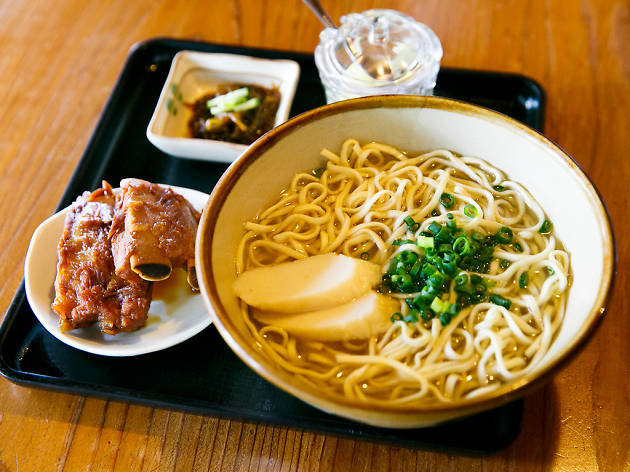 2. Slurp noodles in historic gardens...
Okinawan soba is the local version of ramen, commonly eaten for lunch and to finish off a multi-course meal. It's set apart by the broth, drawn from pork and skipjack tuna, as well as the thick Chinese-style noodles. Tweak the flavour to your liking by steeping the noodles in awamori liquor infused with local chilli peppers and top your bowl with some pickled ginger.

Central Naha is home to numerous well-known soba shops, but we recommend heading to the slightly out-of-the-way Shimujo, which serves particularly lip-smacking fare. Kick back and relax while looking out over historic gardens, stone fences and the traditional Okinawan guesthouses that are known as kominka. Shimujo. 2-124-1 Shuri-Sueyoshicho, Naha-shi. 11.30am-3pm (or as long as stock lasts), closed Wed.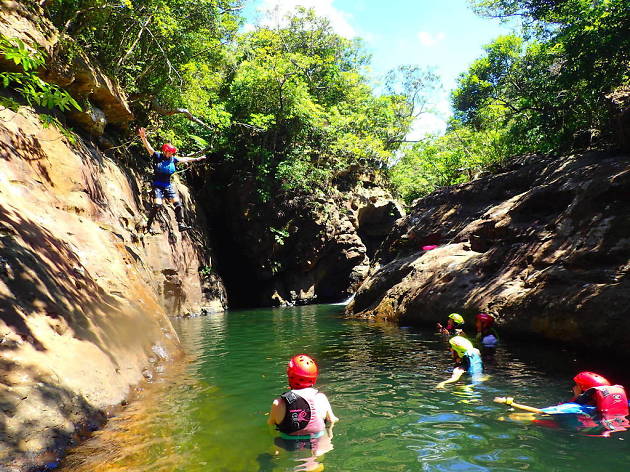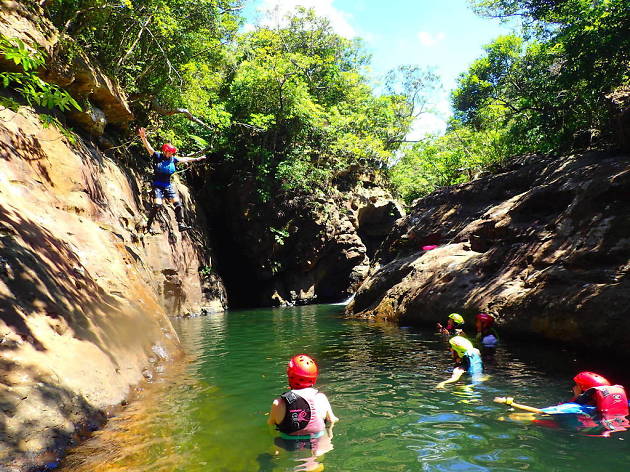 3. Explore the Iriomote jungle...
The largest of the Yaeyama Islands, Iriomote boasts the second-largest surface area of all the islands in Okinawa prefecture. Almost 90 percent of it is covered by a subtropical old growth forest, making Iriomote home to sites of spectacular natural beauty.

Choose from a wide variety of tours that let you experience the wild surrounds, including a 'stroll' (more like a hike) through the jungle, a kayaking tour and a snorkelling experience. If you're lucky, you might even come across the rare Iriomote wildcat... Iriomote Osanpo Kibun. 10-89 Uehara, Taketomi-cho, Yaeyama-gun. 9am-9pm. english.iriomote-osanpo.com/index.html.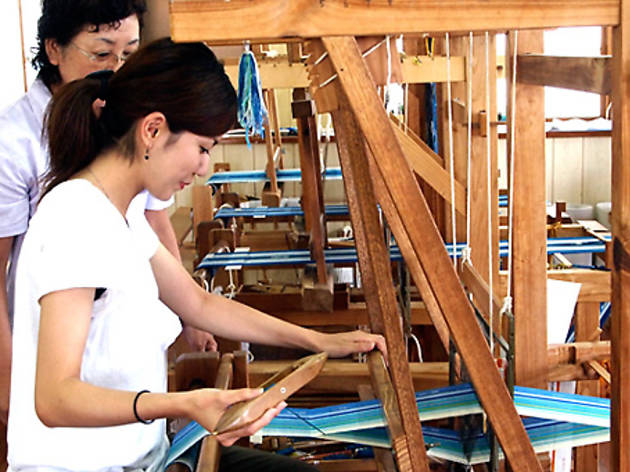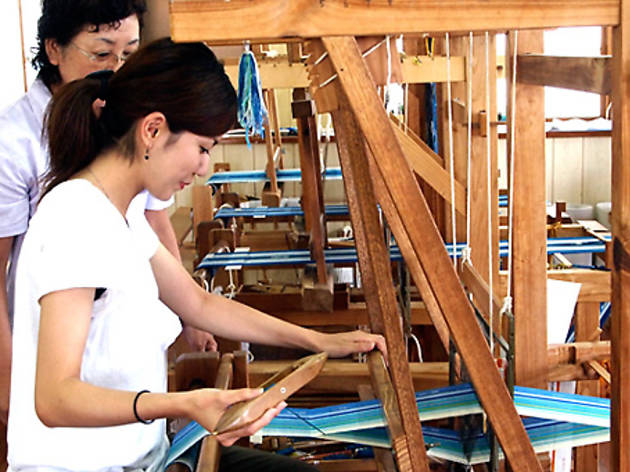 Minsaa
is a local type of fabric that has been passed down through the generations on Ishigaki and Taketomi islands. This plain-weave cotton textile is distinguished by the different messages that can be imbued in its design. Alternately interlacing four and five pre-dyed
kasuri
(dyed fabric or fibres) of different colours carries the meaning, "May you be together forever and through all ages." At the Ishigaki Island Minsaa Kogeikan (Arts and Crafts Museum), you can try your hand at making the fabric, in addition to touring a studio where minsaa is made.
Minsaa Kogeikan.

909 Tonoshiro, Ishigaki-shi. 9am-6pm.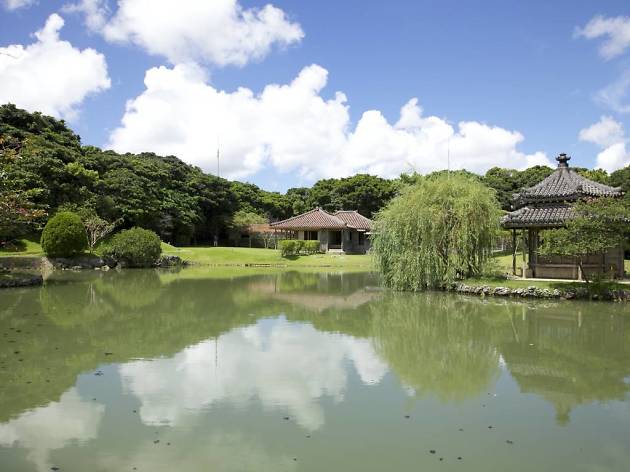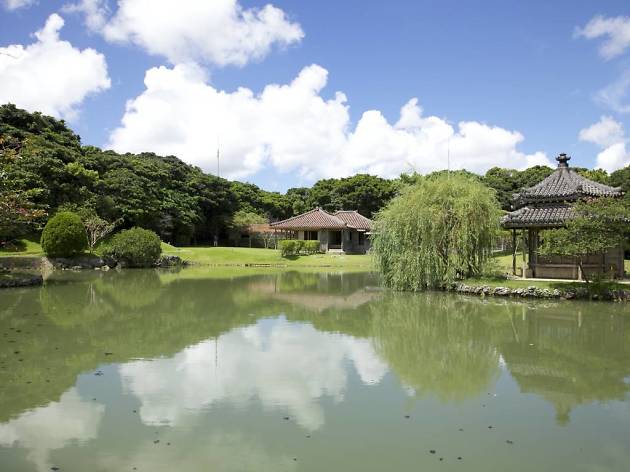 5. Relax in a royal residence...
Built at the end of the 18th century as a holiday home for the Ryukyu royal family, the Shikina-en residence was once used to entertain visiting dignitaries from China and exudes a sense of elegance. Enter through the front gate and walk along the wooded path and suddenly a sparkling pond comes into view. The cool, clear water spouting out of the fountain and the rich, lush landscapes make this a wonderfully relaxing spot.
Shikina-en.

421-7 Maaji, Naha-shi. 9am-6pm (Apr 1-Sep 20), 9am-5.30pm (Oct 1-March 31).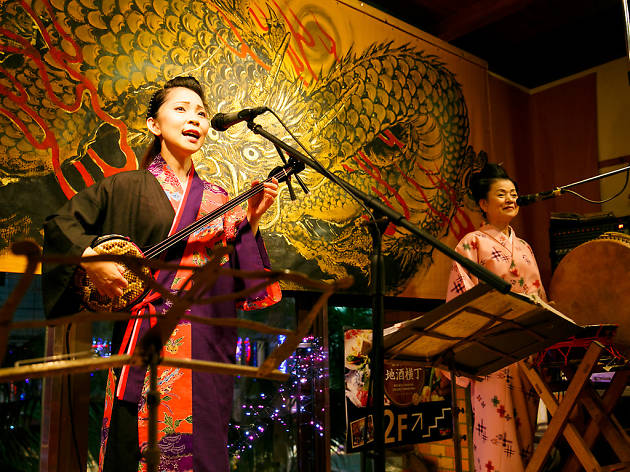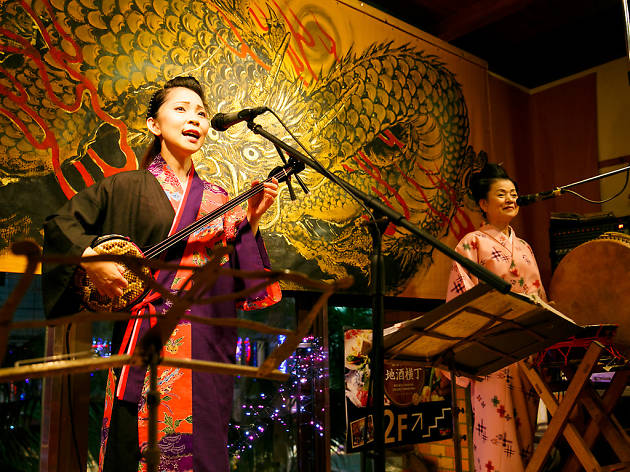 6. Enjoy a tipple with a song...
Naha's Kokusai-dori is lined with izakayas that allow you to savour local delicacies while listening to Okinawan folk songs. Sometimes cheerful, sometimes sad, these melodies draw on Okinawa's not always peaceful history and the spirit of its people, who never lose hope – no matter what circumstances they face.

Try hopping from one eatery to another but don't miss Jizake Yokocho, the entrance to which is located inside a drug store, and lend an ear to the beautiful tunes with a glass of awamori in hand.
Minyo Izakaya Jizake Yokocho and other izakayas on Kokusai-dori.

2F, 2-8-13 Matsuo, Naha-shi. 6pm-11pm.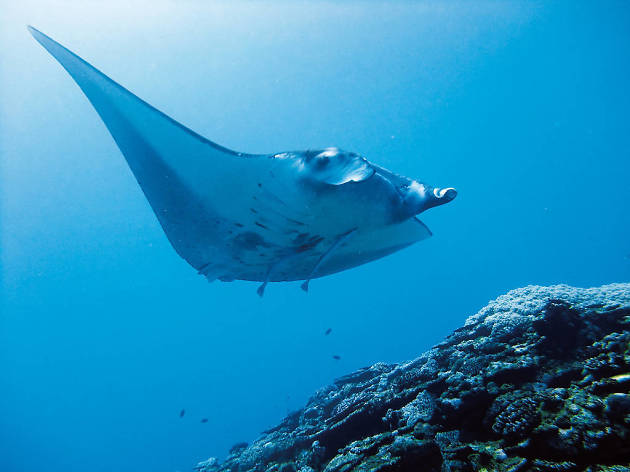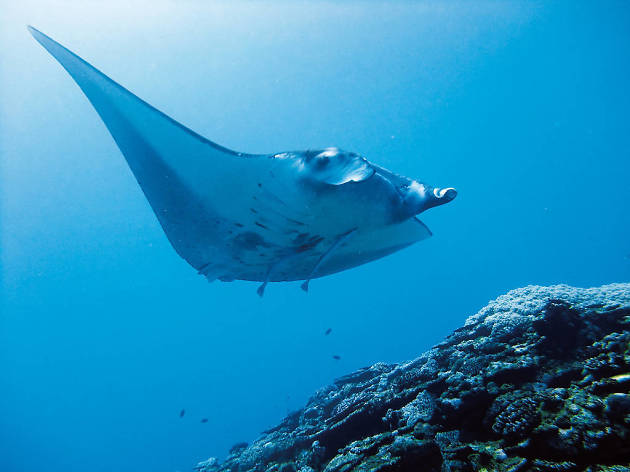 7. Swim with manta rays...
Giants of the ocean, the manta rays of Okinawa are a major attraction for any diver visiting the islands. You'll find a number of excellent manta-watching spots around Ishigaki Island. The best time to sneak a peak is between summer, when the weather is calm, and the mating season in autumn.
Ishigaki Island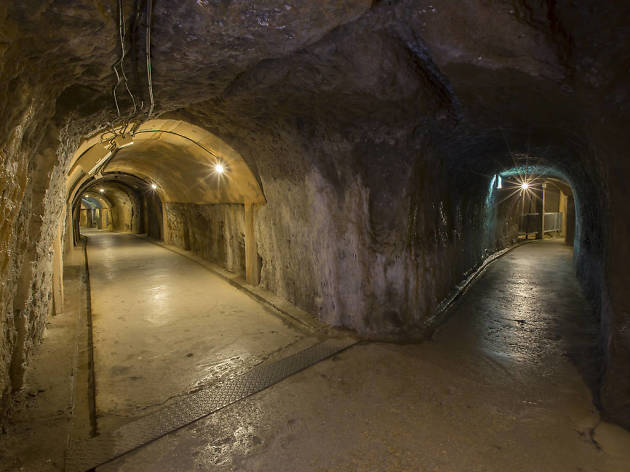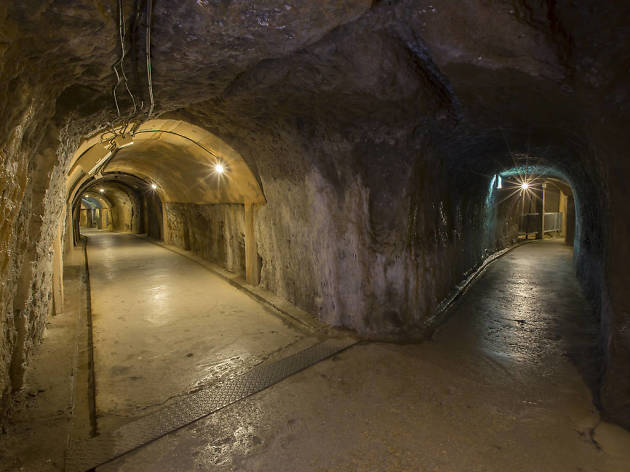 Remnants of World War II are everywhere in Okinawa. Two of the most solemn monuments are Peace Memorial Park, located on the southern tip of the main island, where some of the fiercest fighting took place in 1945 during the US assault, and the Old Navy Headquarters Bunker in southern Naha.

Commemorating the countless lives lost during the Battle of Okinawa, these are well worth a visit, even if you aren't a history buff. The bunker is particularly haunting, as its walls still bear scars from the shrapnel that exploded when the Japanese soldiers within decided to take their own lives with grenades.
Old Navy Headquarters Bunker.

1066 Oroku, Naha-shi. 8.30am-5.30pm (Jul-Sep), 8.30am-5pm (Oct-Jun).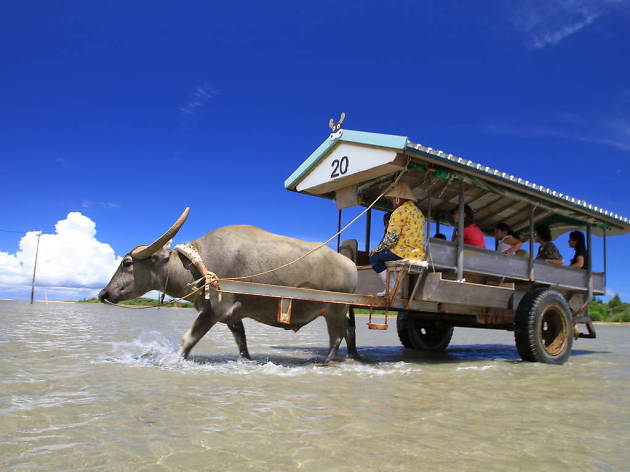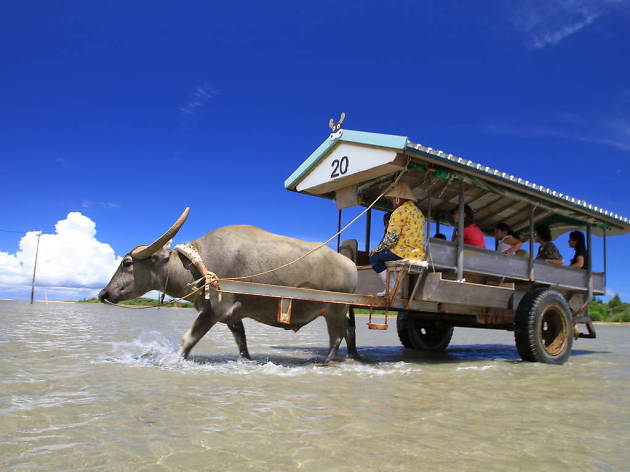 Although many travellers prefer to create their own itineraries, sometimes you just don't have enough time to explore as you'd like. These affordable and convenient tour packages are ideal if you want to enjoy the charms of the Yaeyama Islands, including Ishigaki, with minimum hassle. While you might lose out on the fun of planning your own excursion, the experience itself will be more than fulfilling.
Hirata Tourism. Inside Ishigaki Port Rito Terminal, 1 Misakicho, Ishigaki-shi. 7.30am-6.30pm. hirata-group.co.jp/english.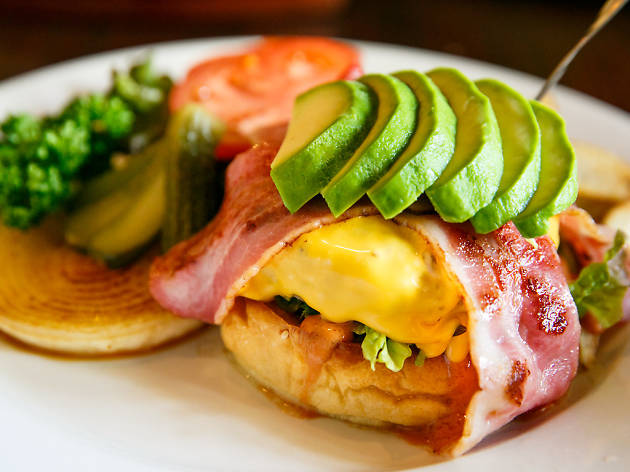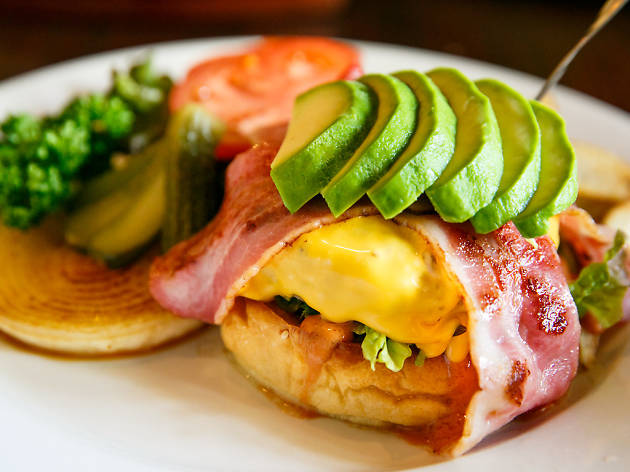 10. Sink your teeth into a wagyu burger...
The warm climate of the Yaeyama Islands is ideal for raising strong, premium black wagyu cattle. Ishigaki beef is one of the island's local delicacies with its rich and flavourful taste containing just the right hint of fat. Commonly eaten in steak and yakiniku form, Ishigaki beef is also found in burgers – the best of which you can find at the decidedly laidback Corner's Grill. Corner's Grill. 258-1 Okawa, Ishigaki-shi. 11am-6pm (last orders 5pm or as long as stock lasts).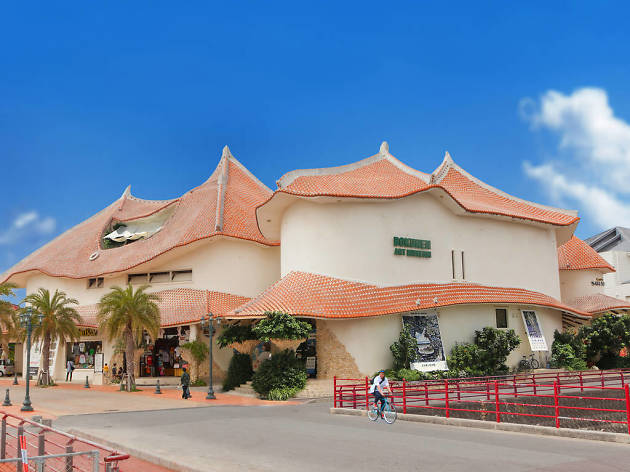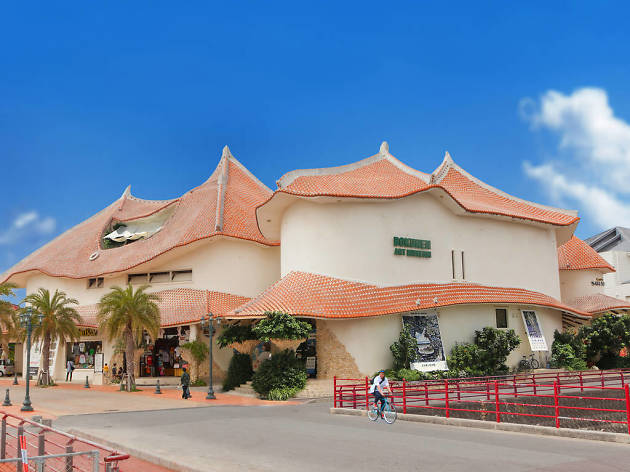 11. Acquaint yourself with local art...
Bearing the name of Bokunen, one of Okinawa's most influential artists, the Bokunen Art Museum exudes the spirit of an innovator famed for his dynamism and subtle sensibilities inspired by the island's age-old spirit. The museum is part of Akara, a complex designed by Bokunen himself, that also includes an Okinawan taco shop and an observation deck from which to admire the ocean beside Chatan.
Bokunen Art Museum.

9-20 Mihama, Chatan-cho, Nakagami-gun. 11am-8pm.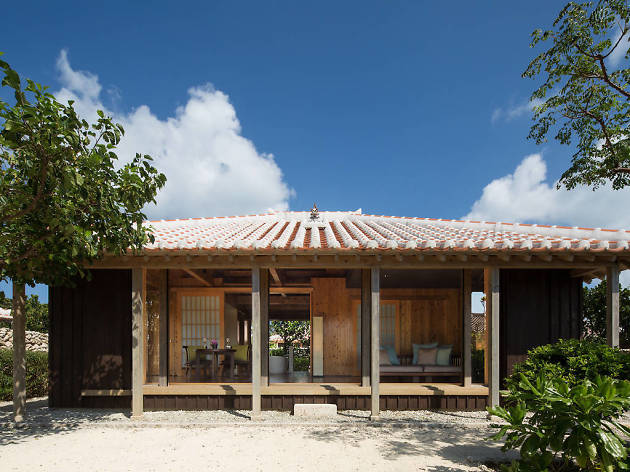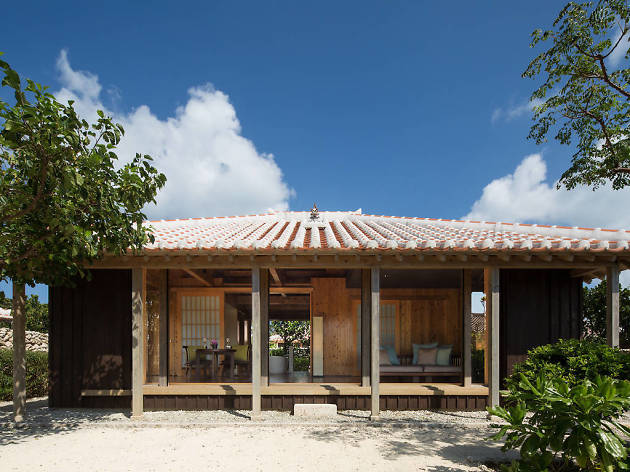 12. Kick back in a remote idyll...
Part of the Yaeyama Islands, Taketomi retains an air of serenity despite being only 10 minutes by high-speed ferry from the much larger Ishigaki. Renowned for its historic townscape and beautiful nature, the island is home to a luxurious Hoshinoya Resort hotel complex that caters to high-rollers in search of peace and quiet. Modelled on a traditional village, it combines all the modern comforts you could ask for with top-of-the-line service.
Hoshinoya Taketomi Island. Taketomi, Taketomi-cho, Yaeyama-gun. hoshinoyataketomijima.com/en.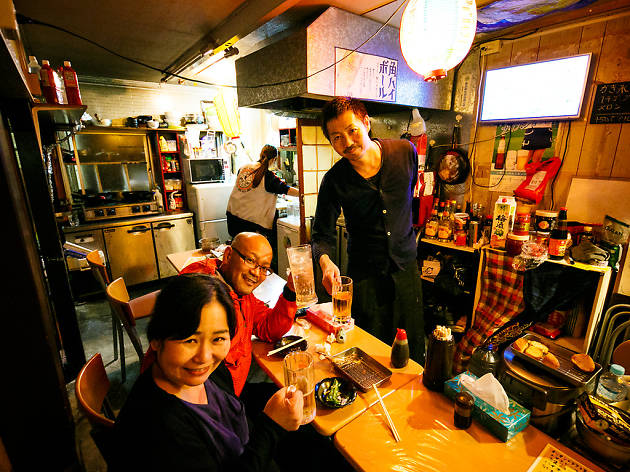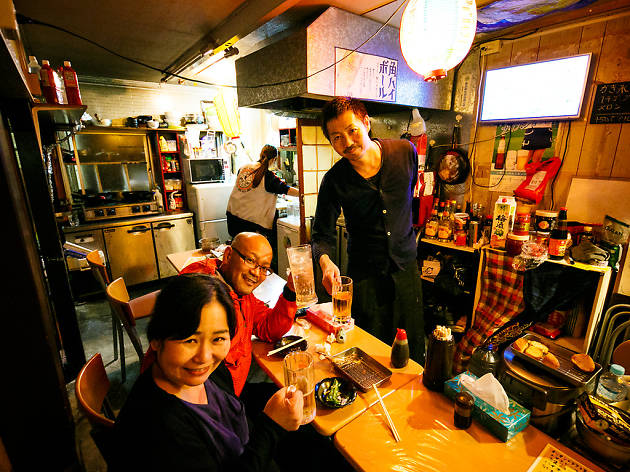 13. Say cheers with a local beer...
Although awamori is Okinawa's signature liquor, the hot and humid climate of the islands has also given rise to some excellent beers. Down a pint of Orion in the bar district of Sakaemachi, found right next to Asato Station and frequented by everyone from local old-timers and street musicians to young activists, up-and-coming comedians and – yes – cats. Most joints here are tiny and cheap, so go ahead, grab a seat and get to know the locals over a brew or three.
Sakaemachi and other izakayas in Naha.

381 Asato, Naha-shi.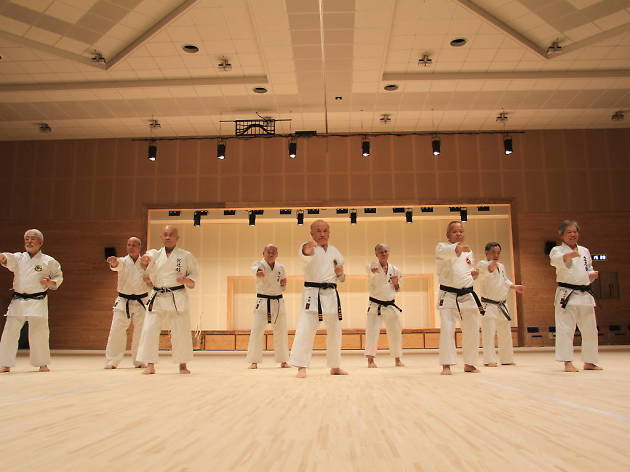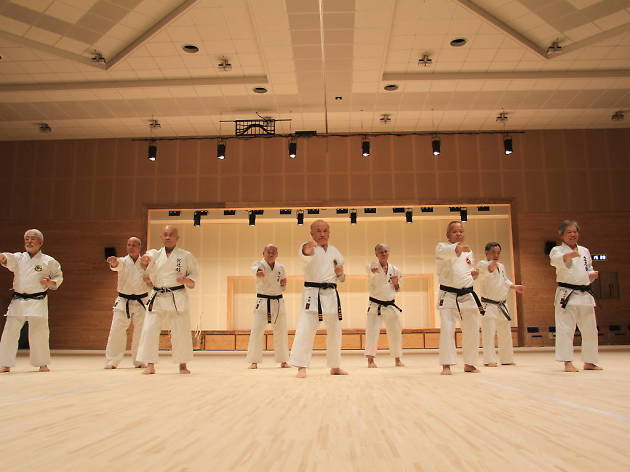 14. Study the secrets of karate...
Confirmed as one of the new Olympic sports for the 2020 Games in Tokyo, karate can trace its roots to Okinawa. The Okinawa Karate Kaikan, a practice institution dedicated to enlightening the public about all things related to the martial art, houses an arena that can hold four simultaneous matches and has room for 380 spectators, in addition to a training room. The small museum on the premises is open to the public.
Okinawa Karate Kaikan. 854-1 Tomigusuku, Tomigusuku-shi. karatekaikan.jp/en. 9am-9pm (exhibition until 6pm), closed Wed.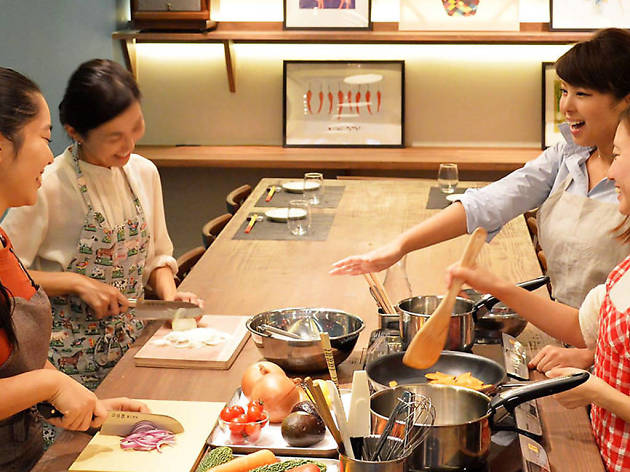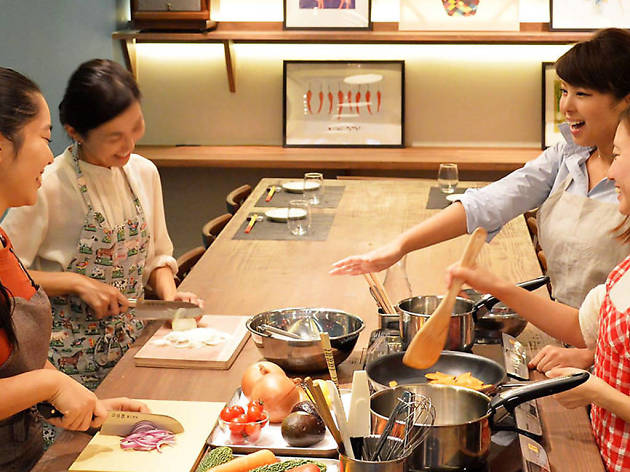 15. Develop a taste for local flavours...
Want to learn the secrets of healthy Okinawan cooking? Book a class with one of the many culinary programme providers on the islands. Our favourite is the English-speaking Taste of Okinawa in central Naha, which offers a three-hour class for ¥6,500 (approximately $440). This deal includes a tour of the Kosetsu Ichiba market, where you'll learn about local ingredients, and a hands-on class centred on four dishes.
Taste of Okinawa. 1-6-21 Tsuboya, Naha-shi. tasteof.okinawa.
Things to do in Okinawa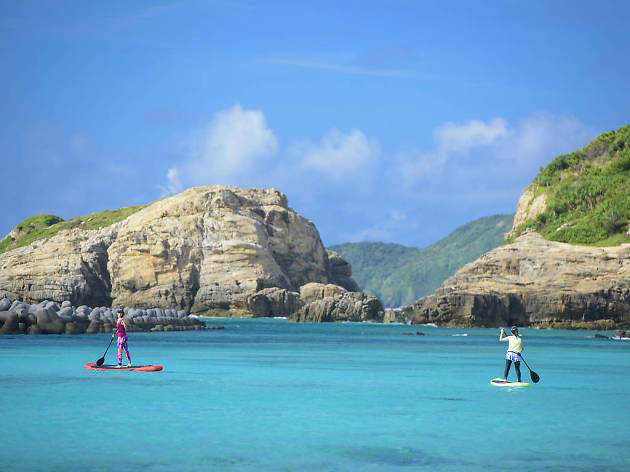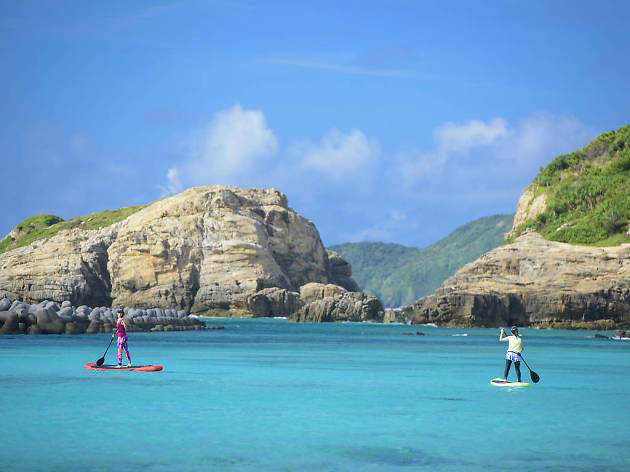 16. Paddle on the turquoise waves...
Stand-up paddleboarding (SUPing) has become increasingly popular in recent years and Okinawa is an ideal place to give it a try yourself. Almost like taking a walk on the crystal-clear sea, SUP experiences are offered on the main island as well as at Kerama, Ishigaki and Iriomote islands.
Stand-up paddleboarding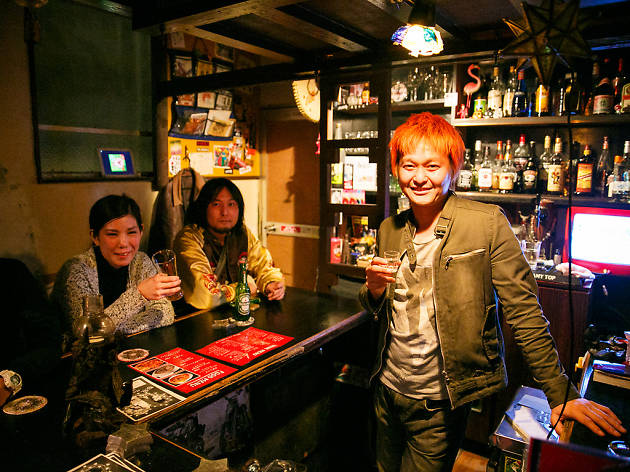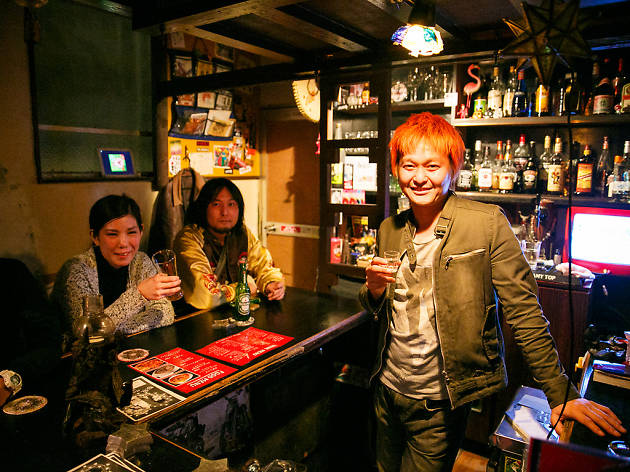 17. Make the most of the Okinawan night...
Naha is Okinawa's nightlife capital with numerous noteworthy bars lining its streets. Keep an eye out for the Dojo Bar, run by a British karate practitioner, or head to the Sakurazaka area near Kosetsu Ichiba market where Okinawans go to drown their sorrows at watering holes like Dramingo, the domain of local musicians. Sakurazaka is an area well-known as a hub for gay bars.
Dramingo and other bars. 2F, 3-6-6 Makishi, Naha-shi. From 8pm.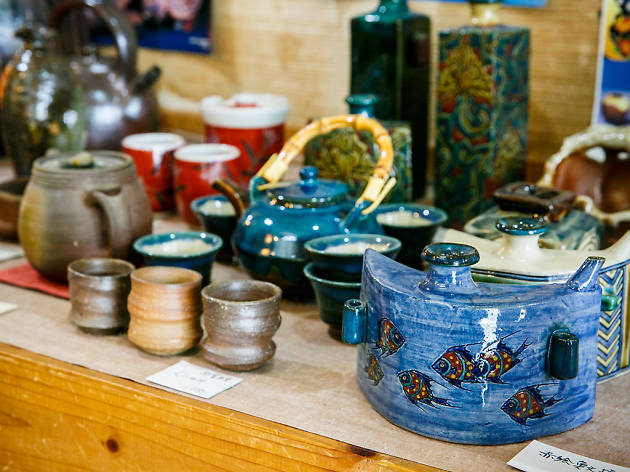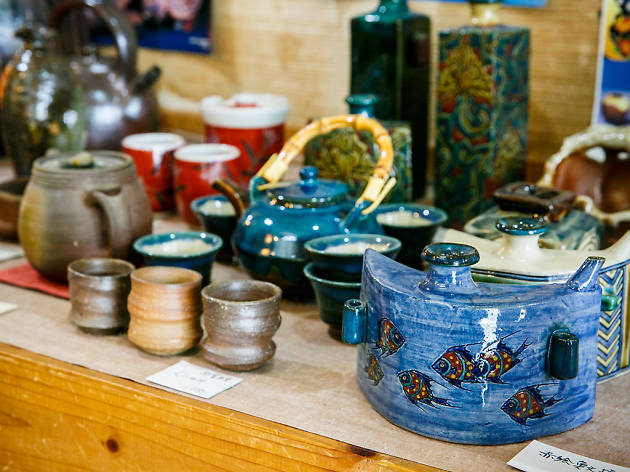 In addition to holding regular exhibitions highlighting the work of outstanding craftspeople, Seisa Gallery houses a shop where you can pick up pottery to take back home. Admire glazed works made with materials native to Okinawa, unique lacquer art that makes good use of the humid climate, and antique dachibin vessels that were once used to transport awamori liquor.
Seisa Gallery.

3-17-5 Kumoji, Naha-shi. 10am-7.30pm.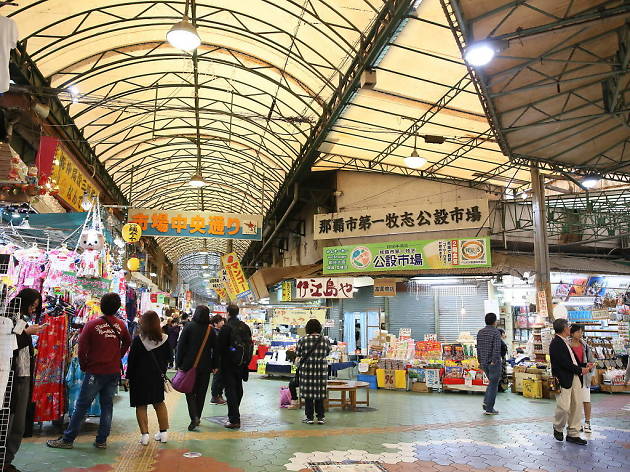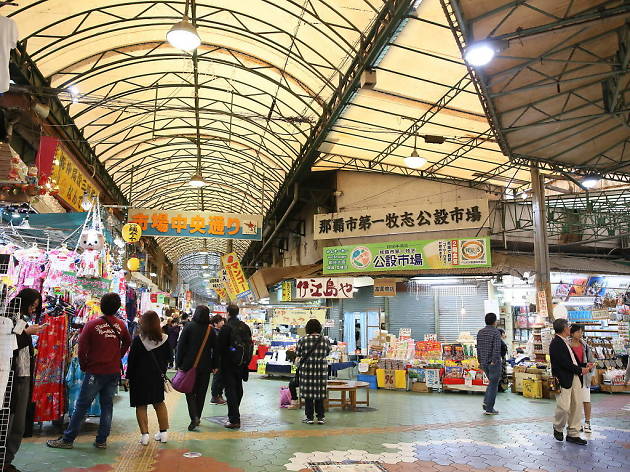 19. Shop for souvenirs...
A bustling market located in central Naha, Makishi consists of a main building where fresh fish, condiments and other edibles are sold on the ground floor. A food court on the second floor offers the opportunity to have your freshly bought ingredients cooked on the spot, while an arcade area sits packed with vendors dealing in obligatory Okinawan souvenirs like awamori and island trinkets. Don't miss Okinawa Grocery, which turns local, organic ingredients into tasty, healthy products that make for ideal gifts.
Makishi Kosetsu Ichiba market.

2-10-1 Matsuo, Naha-shi.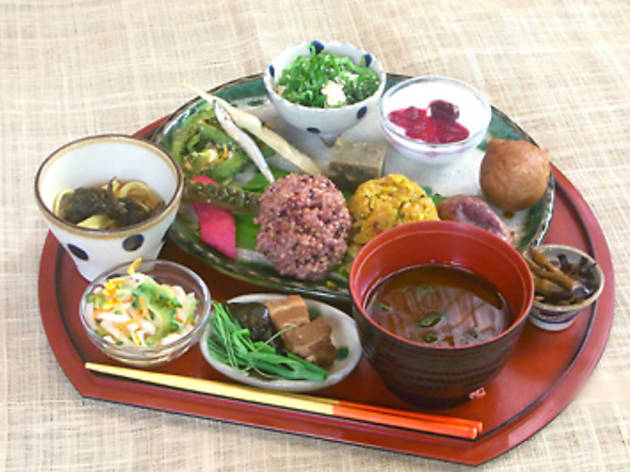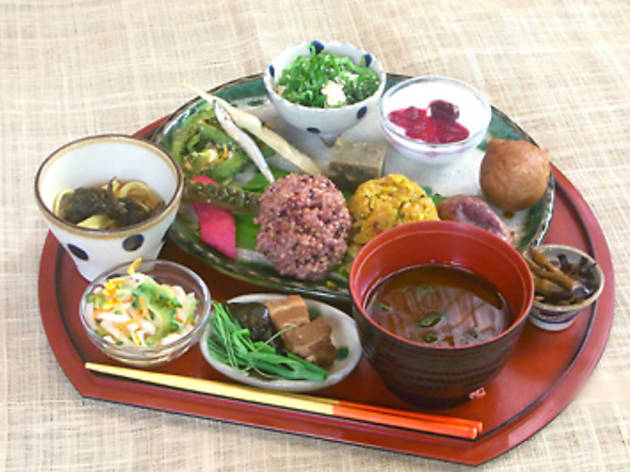 20. Live long and prosper...
Okinawan people traditionally have the longest life expectancy in Japan and the Ogimi area in the northern part of the main island is particularly famous in this regard. Known as Choju no Sato ('the home of longevity'), it has attracted attention for its local cuisine, said to hold the key to long life. Try some veg-heavy, certifiably healthy fare at Emi no Mise, where the menu even includes a special 'Longevity Plate'.
Emi no Mise.

61 Oganeku, Ogimi-mura, Kunigami-gun. 9am-5pm (last orders 4pm), closed Tue-Thu.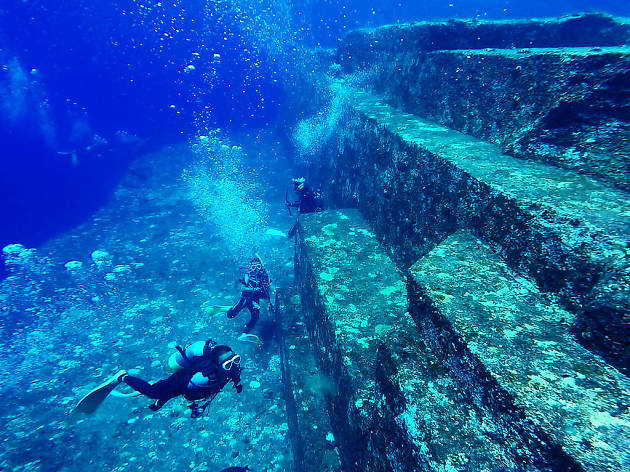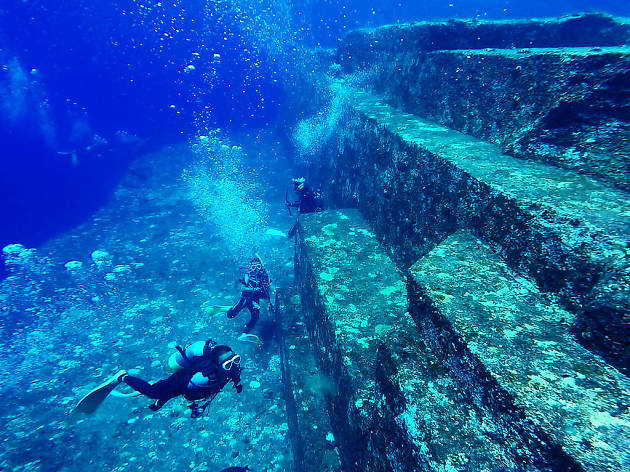 21. Explore underwater ruins...
Japan's westernmost island, Yonaguni was cast into the international spotlight in 1986 when a mysterious, possibly man-made land formation was discovered at the bottom of the ocean on the south side of the island. Though no conclusion has been reached as to whether it's a mysterious underwater ruin or a grand quirk of nature, the site remains a popular spot for scuba divers. Seek it out and you just might uncover a clue to a lost civilisation.
Diving at Yonaguni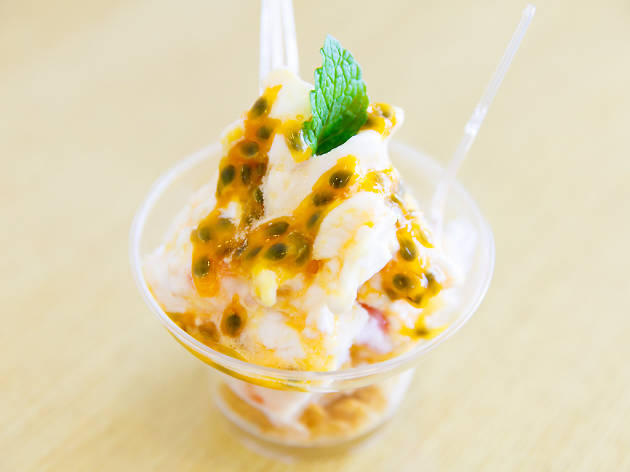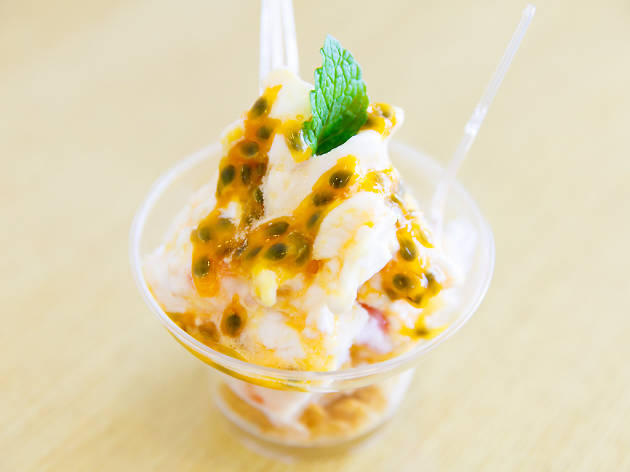 22. Cool down with tropical desserts...
With temperatures in the tropical range all year round, cold desserts are an essential part of life on Ishigaki Island. Found along Yui Road is Hau Tree Gelato, a cute little shop specialising in ice cream and gelato made with local fruit including papaya, mango and passion fruit.
Hau Tree Gelato and other kakigori shops.

281 Okawa, Ishigaki-shi. 11am-7pm (Mar-Oct), 1.30pm-5.30pm (Nov, Feb), closed Dec, Jan.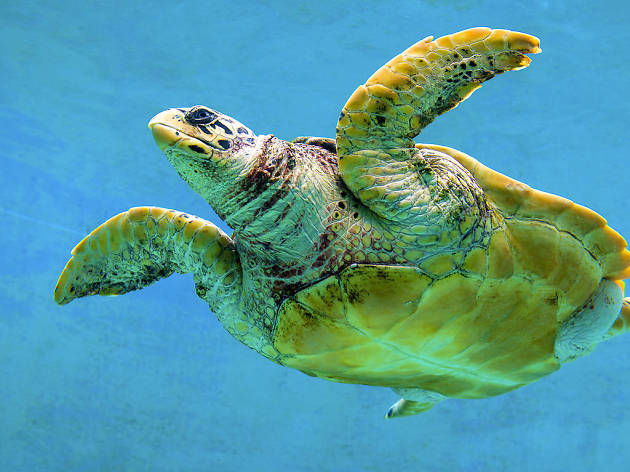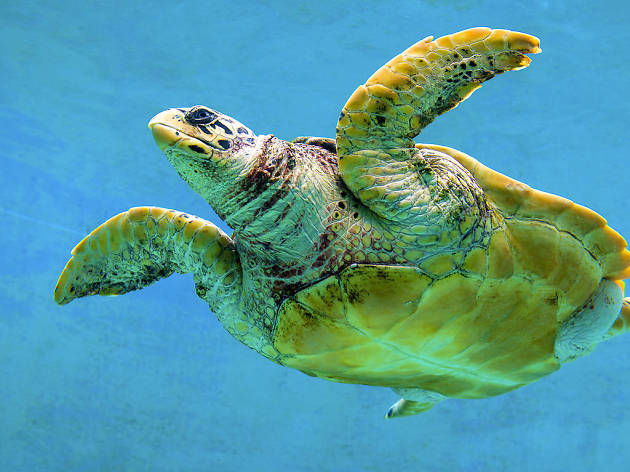 23. Fall in love with sea turtles...
A common character in several traditional folk tales, the sea turtle holds a special place in the hearts of many locals. You stand a particularly good chance of encountering one when snorkelling at Ida Beach off Iriomote Island, where the cute creatures assemble year round. And if the turtles capture your heart, do stop to consider if there's anything you can do to help their cause – you're dealing with an endangered species, after all.
Snorkelling at Ida Beach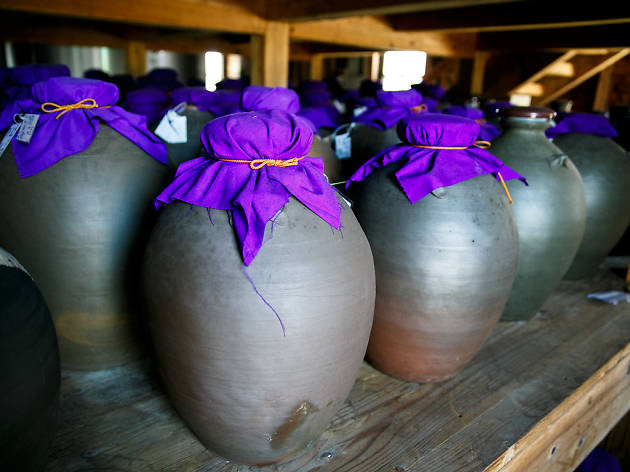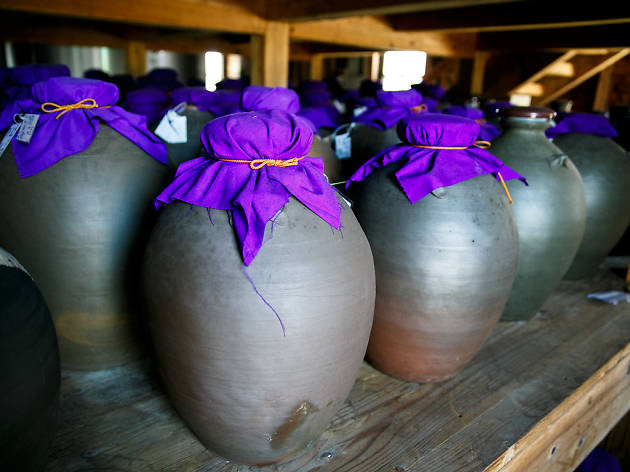 24. Take an awamori masterclass...
A symbol of Okinawa, awamori liquor is used for both drinking and cooking and forms the foundation of the island's culinary culture. Conveniently accessible from Naha, the Chuko distillery offers English-language tours on weekdays, although you'll need to book in advance on their website. You'll get to see how the liquor and the earthenware pots it's stored in are made before ending with a sampling session.
Chuko Distillery. 556-2 Iraha, Tomigusuku-shi. 9am-6pm (last tours at 5pm). www.chuko-awamori.com/lang/en/index.php.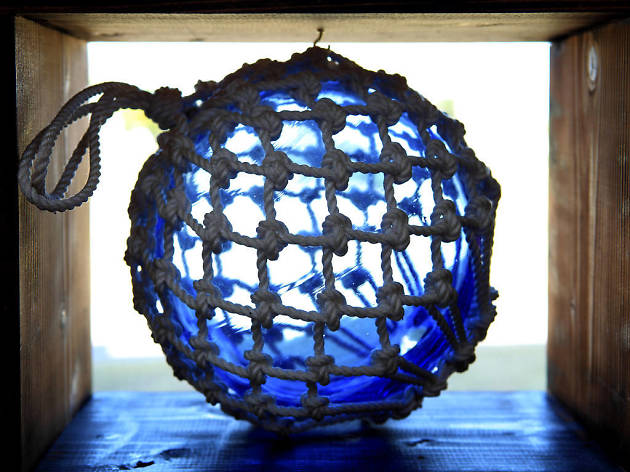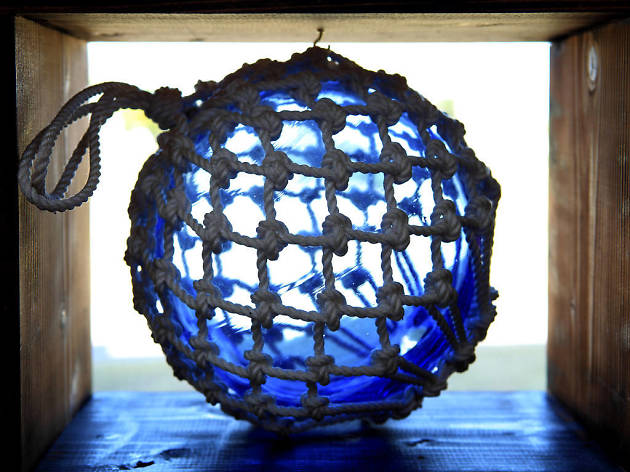 25. Shop for Ryukyuan crafts...
Japan's southernmost shopping district consists of two arcades, both lined with small shops carrying local handicrafts such as Ryukyu glass, amulets and quirky, often random knick-knacks. When you tire of all the browsing, head for one of the stylish cafés tucked in between the colourful stalls.
Euglena Mall.

207 Okawa, Ishigaki-shi.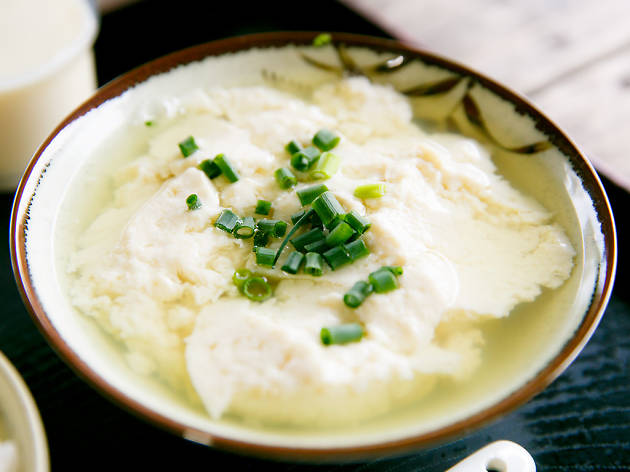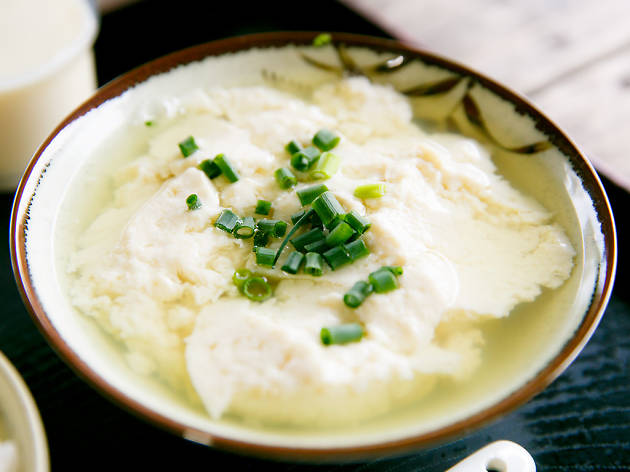 26. Begin the day with a tofu treat...
It's just as healthy and nutritious, but Okinawa's yushi dofu clearly differs from regular tofu in the texture department. Melty, fluffy and soft, it's best sampled at Tofu no Higa, a popular restaurant sitting out in the sugarcane fields on Ishigaki Island. They serve up hot, freshly cooked tofu from 6.30am – use the table seasonings to add a little flavour to your glistening block.
Tofu no Higa.

570 Ishigaki, Ishigaki-shi. 6.30am-3pm (or as long as stock lasts).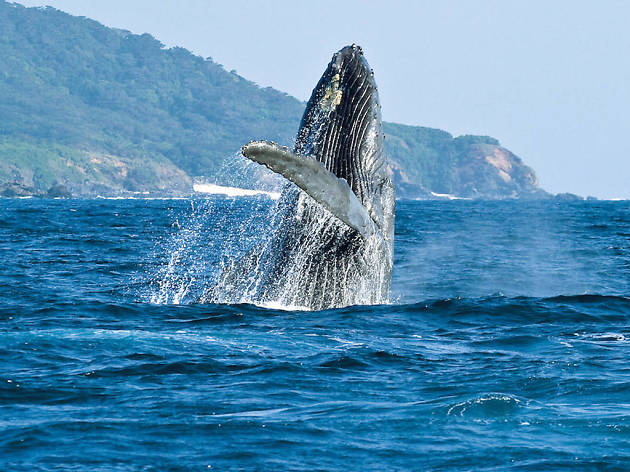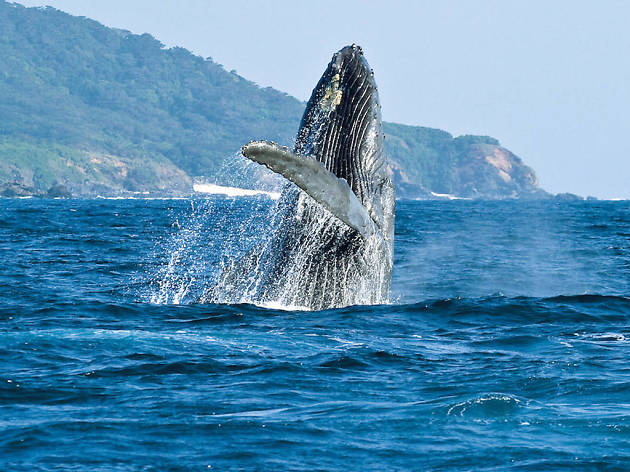 27. Set sail with whales...
Between December and March, humpback whales gather in the seas around Okinawa to give birth and nurse their offspring. Several companies on the Kerama Islands offer whale-watching tours on small high-speed boats. Book a tour online through Top Marine, Marine House Seasir or Cerulean Blue – all of which offer a pretty good chance of coming across the mighty sea creatures.
Whale-watching on the Kerama Islands. www.topmarine.jpn.com | www.seasir.com/en/whale.htm | www.cerulean-blue.co.jp/whale-watching-en.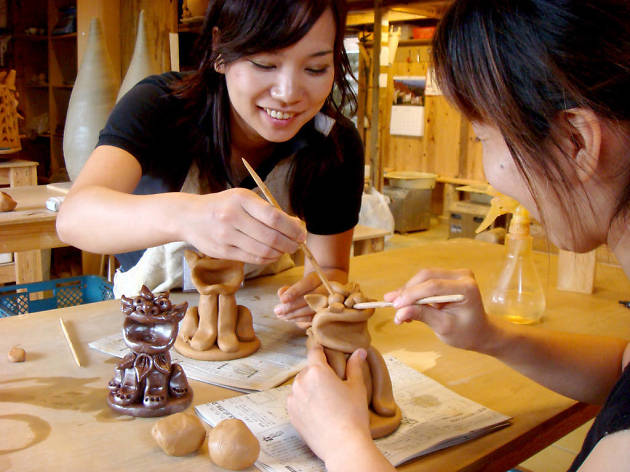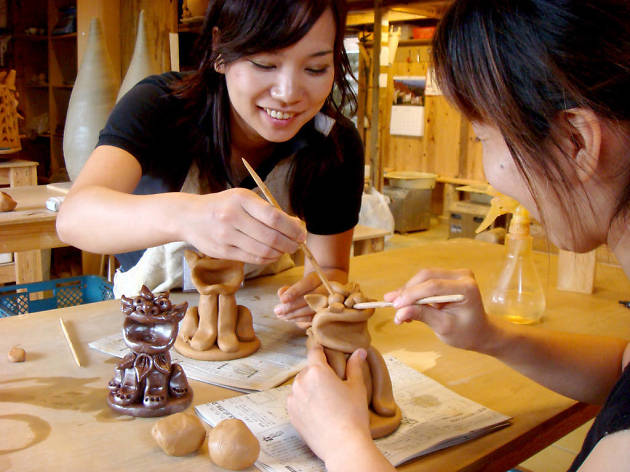 28. Appreciate the beauty of folk crafts...
During the 20th century, as Japan's mingei or folk crafts movement sought to rediscover the beauty of everyday crafts, the Okinawan form of pottery known as Yachimun also experienced a renaissance. Lined with historic pottery kilns, Yachimun Street in central Naha is home to Ikutoen, where you can try your hand at the art by working with a potter's wheel, applying painted designs and making your own shisa statue.
Ikutoen. 1-22-33 Tsuboya, Naha-shi. 9.30am-6.30pm. www.ikutouen.com.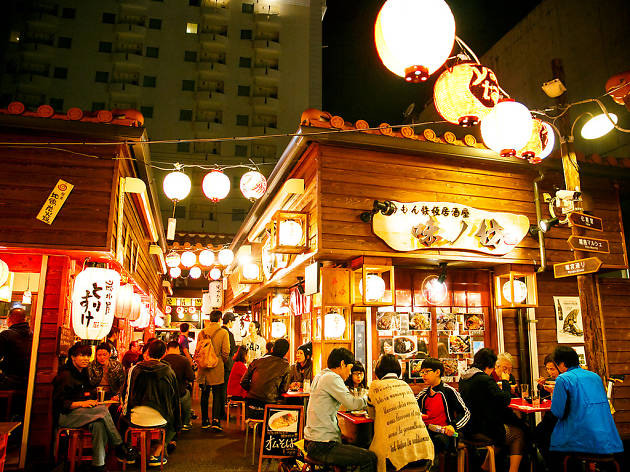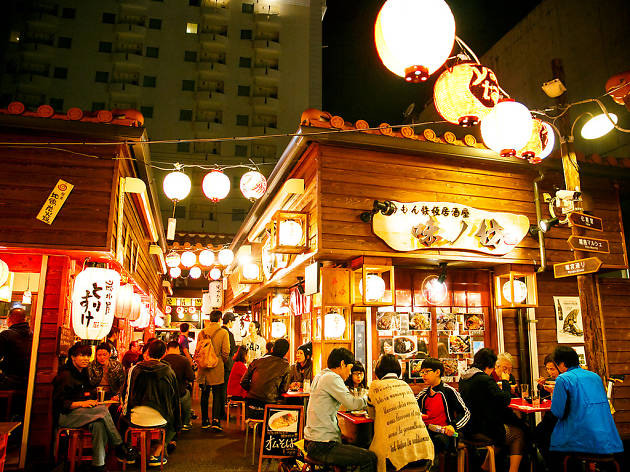 29. Drink through the night...
Located just south of Kokusai-dori in Naha, Yataimura ('street stall village') is a new centre for local nightlife that's always packed with travellers. In addition to Okinawan delicacies, the intimate stalls deal in sushi, teppanyaki and deep-fried kushiage skewers. We're fans of Yataimura's own special-edition awamori, available at all stalls for just ¥200 per glass (approximately $14). Cheers!
Yataimura.

3-11-16 & 17 Makishi, Naha-shi.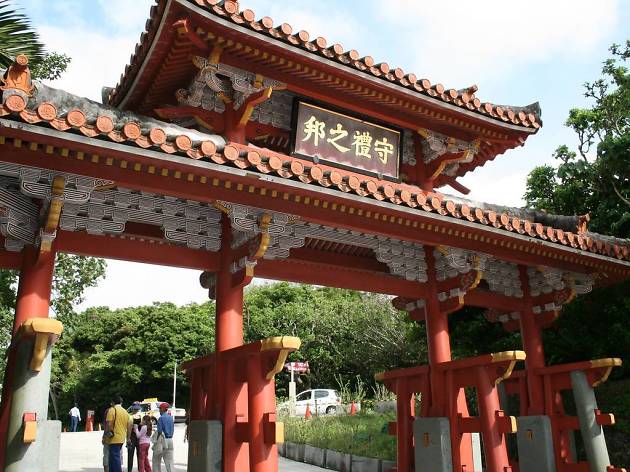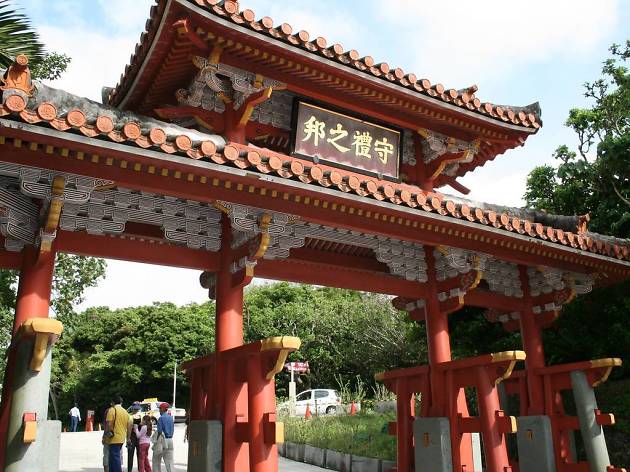 30. Pay your respects to Ryukyuan culture...
Established in the 15th century, the trade-reliant Ryukyu Kingdom lasted for almost 450 years and was centred on the vibrant, vermilion-coloured Shuri Castle. Although destroyed during the Battle of Okinawa in 1945, it's been faithfully rebuilt based on an 18th-century model and is an essential destination for anyone visiting Okinawa.
Shuri Castle. 1-2 Shurikinjocho, Naha-shi. oki-park.jp/shurijo/en.
An extra tip...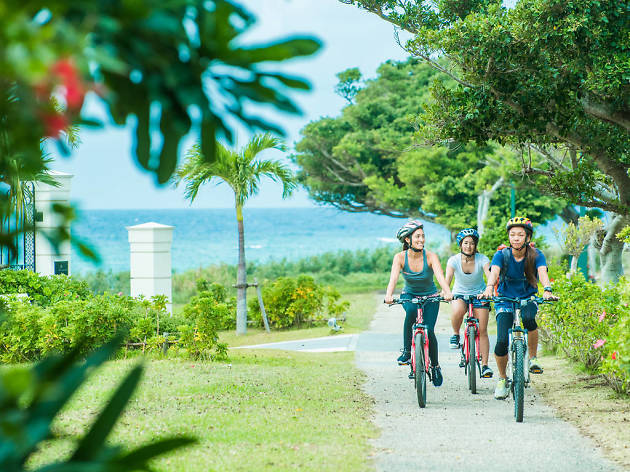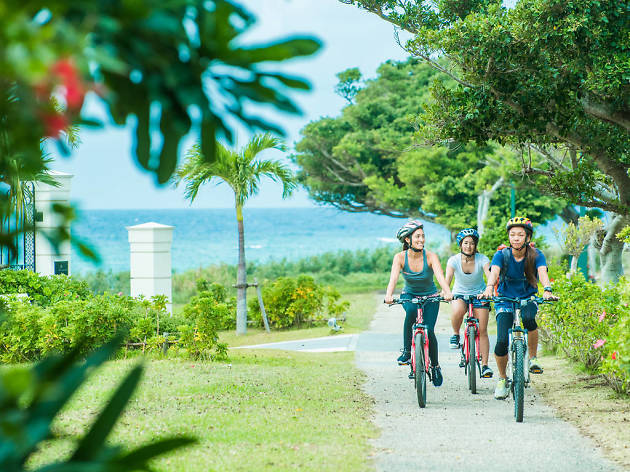 As the home of Yukiya Arashiro, a cyclist who has competed in the Tour de France numerous times, and a former host of the Triathlon World Cup, Ishigaki is an alluring destination for cycling enthusiasts. A lap around the entire island clocks in at over 100km, but shorter trips still let you take in the spectacular scenery and rich natural surrounds of the island. Rental outlets here stock both road and mountain bikes.
Ishigaki Bicycle Rental