Check in: St Regis Osaka
Ultra luxury in the heart of Osaka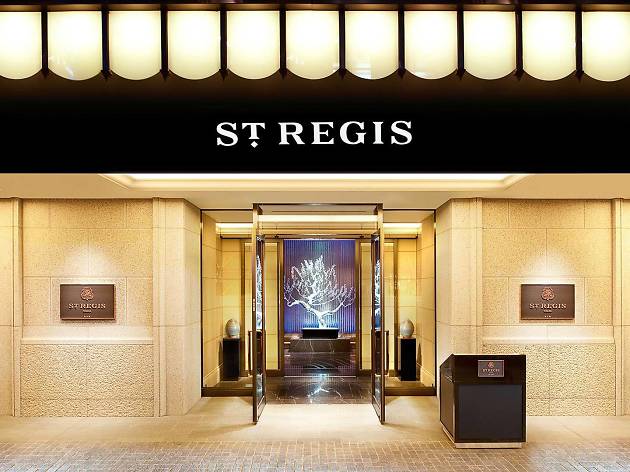 Understated luxury, those are two words which aptly describe the St Regis brand.
Known as one of the few ultra luxury brand of hotels in the world, St Regis has built its
name through exceptional service, impeccable surrounds and the brand's signature
concierge service where every room is assigned with a personal butler. And the spirit of
this luxury exceeds expectations at the property in Osaka. Not only is there a Cantonese-
speaking butler to specifically service Hong Kong tourists, a simple request to make
restaurant reservations comes along with instructions of how to get there that includes
notes about other attractions you might like to visit before or after you dine. This attention to detail is topped off with a taxi waiting to take you where you need to go that awaits for you when you reach the lobby. There's no doubt you'll be treated truly like royalty at the St Regis.

The rooms
All the suites in the 160-room property are drenched in soothing tones of caramel and
beige alongside Asian-inspired accents throughout the decor. WiFi and high-def TVs
are a must at such an establishment but the marble bathroom with double vanity,
rainforest shower and bathtub equipped with a built-in flat screen TV allows you to relax
in style and convenience.

The facilities
If you're ever in need of anything outside of the previously mentioned 24-hour concierge
service then there is also a fully equipped gym and four restaurants such as Rue D'Or
and the beautiful St Regis Bar and Terrace where it overlooks a serene zen garden.
Located at the very beginning of the Shinsaibashi shopping area and right above the
Honmachi station exit, there isn't a better location to stay in Osaka.

The bottom line
Convenient location, service and fantastic rooms and restaurants, you're hardpressed to
find a better stay in Osaka for leisure or business. The only thing that will bring a frown
on your face is the price tag, but if there's a hotel where you get what you pay for – it's
the St Regis in Osaka.

St Regis Osaka 3-6- 12 Honmachi, Chuo-ku Osaka, Osaka 541-0053, Japan, +816
6258 3333; starwoodhotels.com. Rooms start from $4,500.
Looking for more things to do in Japan?
Been there, seen it, done it in Tokyo? Had your fill of temples in Kyoto? Skied the piste in Hokkaido? Try the islands of Okinawa...