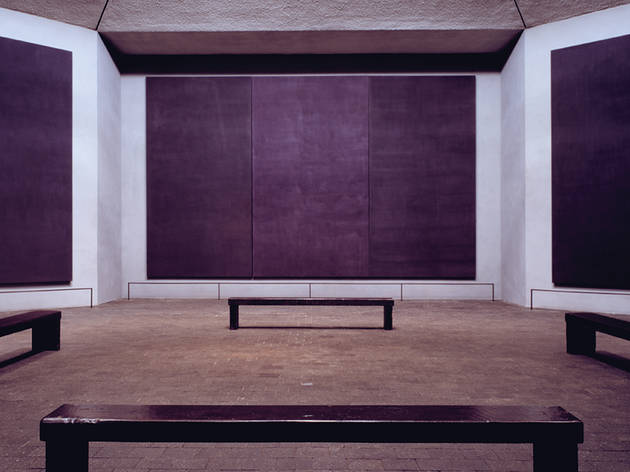 1/2
Photograph: Courtesy Houston CVB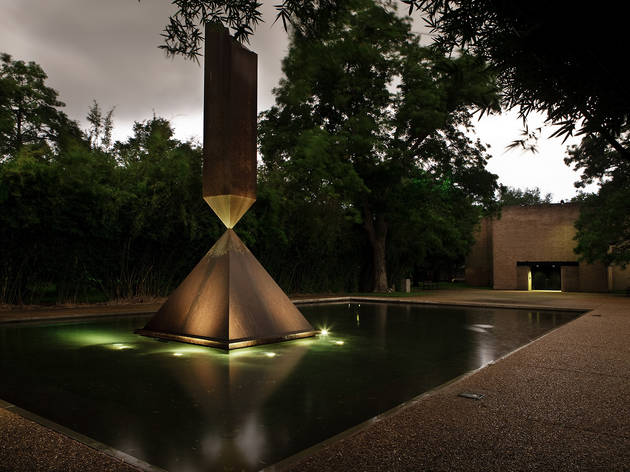 2/2
Photograph: Courtesy Houston CVB/J. Griffis Smith
Time Out says
When they commissioned the Rothko Chapel, famed French expat arts patrons John and Dominique de Menil wanted a place where Houstonians of all faiths and beliefs could come for a meditative and spiritual experience. The result—an octagonal building in the Museum District—is an oasis of peace and calm, where religion, art and architecture intermingle. The 'Chapel' (a misnomer because it's without denomination) is decorated with 14 mural canvasses painted by celebrated Russian-American artist Mark Rothko shortly before his death in 1970. Rothko considered them to be his most important works, and their power in this tranquil space is undeniable. Check the website for talks and events hosted here, from Sufi dancing to meditation.
Rothko Chapel says
The Rothko Chapel, founded by Houston philanthropists John and Dominique de Menil, was dedicated in 1971 as an intimate sanctuary available to people of every belief. A tranquil meditative environment inspired by the mural canvases of Russian born American painter Mark Rothko (1903-1970), the Chapel welcomes over 60,000 visitors each year, people of every faith and from all parts of the world. On the plaza, Barnett Newman's majestic sculpture, Broken Obelisk, stands in memory of Dr. Martin Luther King, Jr.

The Chapel has two vocations: contemplation and action. It is a place alive with religious ceremonies of all faiths, and where the experience and understanding of all traditions are encouraged and made available. Action takes the form of supporting human rights, and thus the Chapel has become a rallying place for all people concerned with peace, freedom, and social justice throughout the world.
Details