BINA Ganei Teva (Nature Garden)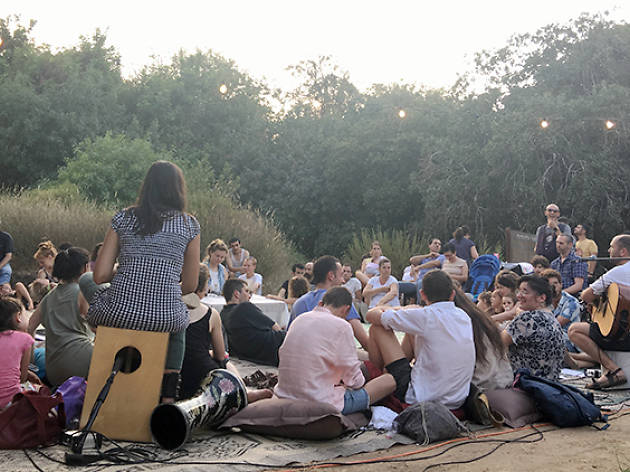 The campus of BINA: The Jewish Movement for Social Change, which doubles as a community green space in the heart of South Tel Aviv.
Just beyond the buildings and streets of Shapira, lies an oasis of green space–the Ganei Teva (nature gardens), home to BINA's Secular Yeshiva campus. The urban farm and botanical gardens formerly housed private Tel Aviv University facilities, but in 2014 BINA transformed the site into their Secular Yeshiva campus that doubles as a green community space. Boasting an urban farm of primarily native species, bi-monthly family Shabbats in the botanical garden, recurrent weekend events for local families at the campus, and more, BINA is committed to returning the Ganei Teva to a community accessible space. Check out upcoming events online, and tell your friends to meet you in the Ganei Teva!
Venue name:
BINA Ganei Teva (Nature Garden)
Contact:
Address:
Bina Secular Yeshiva
Tel Aviv