Gan Hapaamon (Liberty Bell Park)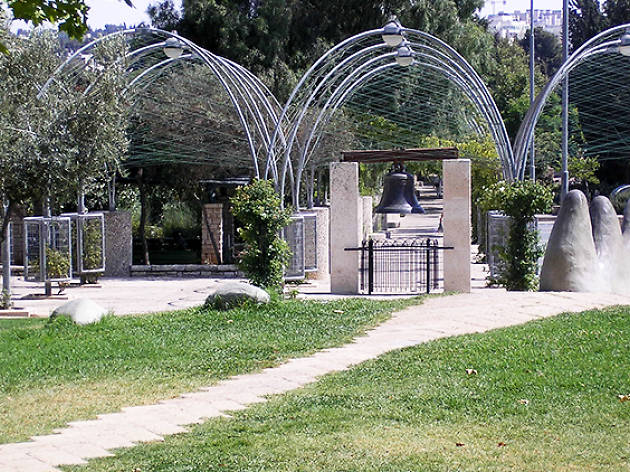 An expansive park in Jerusalem hosting a variety of annual events.
Named for the miniature Liberty Bell at the entrance to the park, Gan Hapaamon is a popular multi-purpose park in the middle of Jerusalem. Since its establishment in 1976 - in celebration of the United States' bicentennial - Gan Hapaamon has developed into a city-wide attraction. Within the 9-acres lie a sports facility, a 1,000-seat amphitheater, and child-friendly attractions such as the Train Theater and a concrete dragon statue. Stop by for a specific event, like the International Festival of Puppet Theater, or simply for a leisurely stroll.
Venue name:
Gan Hapaamon (Liberty Bell Park)
Address:
On Jabotinsky St between King David St and Yitshak Elkhanan St
Jerusalem