The Old City of Jerusalem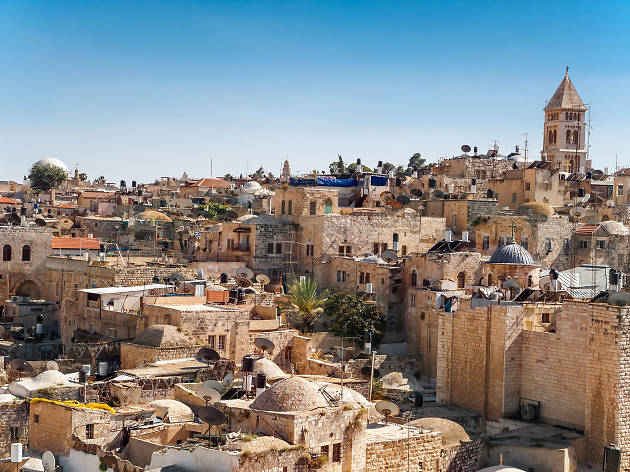 The beating heart of three religions, the Old City is a 220 acre walled area with more history, culture, spirituality than any other place in the world.
A UNESCO World Heritage Site, the Old City of Jerusalem has been the cultural, religious and historical epicenter of the world for millennia. Don't worry about getting lost, it is, after all, the point and even veteran Jerusalemites lose their sense of direction in the labyrinth of winding, cobblestoned alleyways. Listen to the ancient walls as they whisper their millennia-old stories. Soak up the intensity as you elbow your way through the mosque-going masses on Fridays. Witness the black hats bob and the ritual fringes sway as the ultra-Orthodox quorum prays at Judaism's holiest site, the Western Wall. Divided into four quarters, Muslim, Christian, Armenian and Jewish Quarter, the Old City is replete with sites that jump straight off of the pages of the Bible, such as the Temple Mount, the City of David, King David's Tomb, and the Last Supper room.
Venue name:
The Old City of Jerusalem
Address:
Old City
Jerusalem