Yotvata Hai-Bar Nature Reserve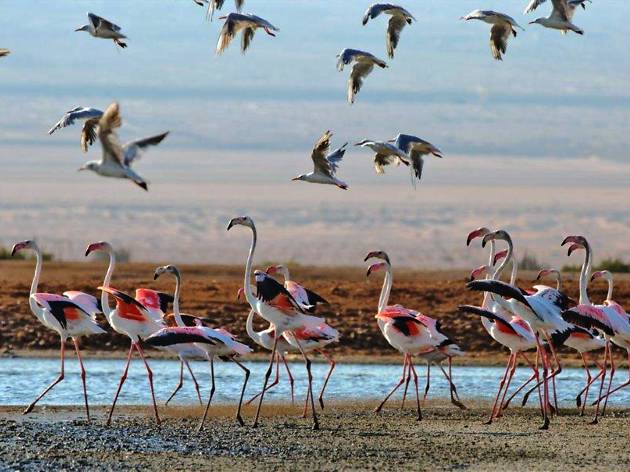 Engage with the endangered species of Israel.
Just thirty minutes North of Eilat is Yotvata Hai-Bar Nature Reserve. Drive through the beautiful scenery to see endangered biblical animals, which are nurtured at Yotvata Hai-Bar until they are ready to be released into the wild. Here you will find ostriches, Arabian oryx, African wild asses, addaxes (white antelope) and more rare species. Rent a CD tour, which describes the animals that live at the reserve. The tour ends with a visit to the Night Life room and predator centre, where leopards, wolves, caracals and snakes make their home. A camping area is available by reservation.
Venue name:
Yotvata Hai-Bar Nature Reserve
Contact:
Address:
Hai-Bar Yotvata - Yotvata Hai-Bar Nature Reserve
Eilat


Opening hours:
Sun-Thu, Sat 08:00-17:00, Fri & holidays 08:00-16:00
Price:
Single admission adult NIS 29, child NIS 15. Discounts available for students, seniors and groups