Heads up! We're working hard to be accurate – but these are unusual times, so please always check before heading out.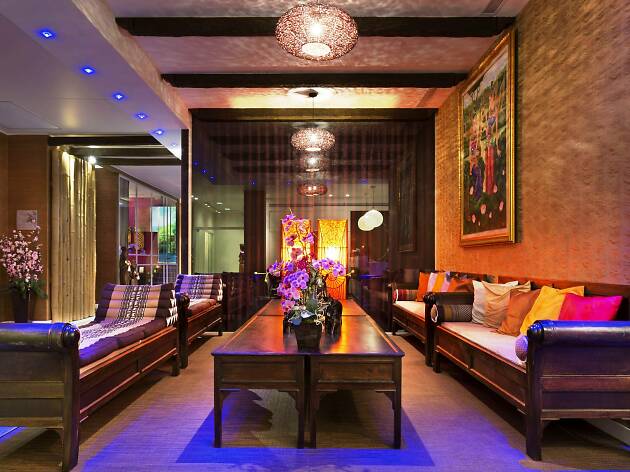 The top 6 LGBTQ friendly spas in Israel
Here are our top picks of LGBTQ friendly spas for your most relaxing get-away vacation yet.
Fall into a deep state of relaxation by the hands of a massage therapist, or just decompress switching between the sauna and the steam room every 10 minutes, with cocktail breaks of course.
The best spas for LGBTQ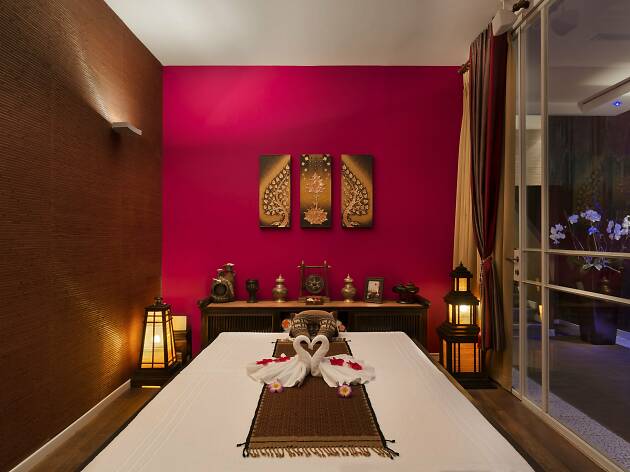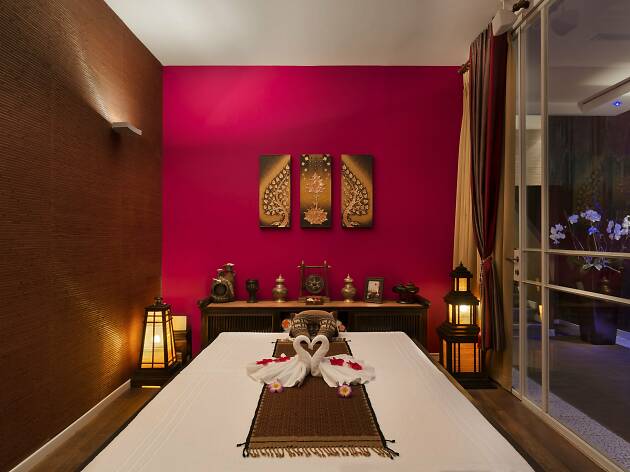 Hilton Sheva Spa © Assaf pinchuk
This sophisticated and luxurious spa is located at Hilton Hotel – right by the Gay Beach of Tel Aviv's shores. Designed by Thai standards, the oriental vibes are mixed with chic and trendy features: the relaxation hall overlooks the sea, and some treatment rooms have private hot tubs. The best news yet: in the sauna and steam rooms swimwear is strictly optional.
205 HaYarkon St, Tel Aviv (077-9966777)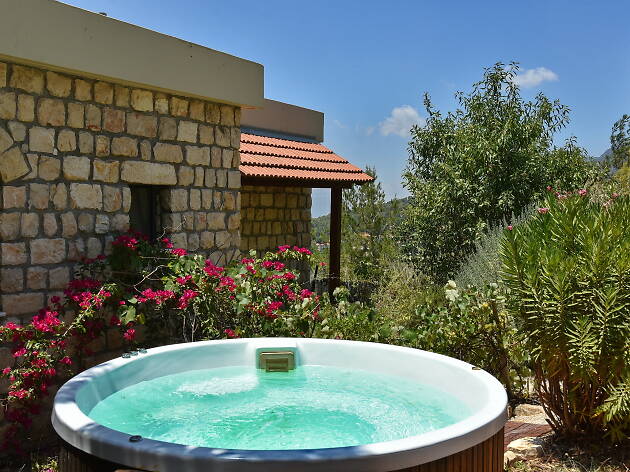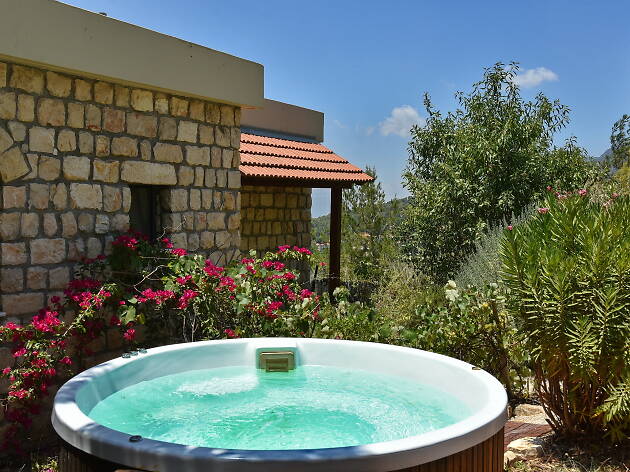 The Secret One - Behind The Forest
This cozy zimmer in Amirim, the famous vegetarian village in northern Israel, is a perfect escape for spa-loving love birds. Itamar, the owner of the dream cabin placed a jacuzzi outside the holiday home, surrounded by nature, and sporty types can even go for a proper swim at the kibbutz's pool, with breathtaking views of the Sea of Galilee, Israel's largest freshwater lake.
Amirim, Israel - facebook.com/behindtheforestamirim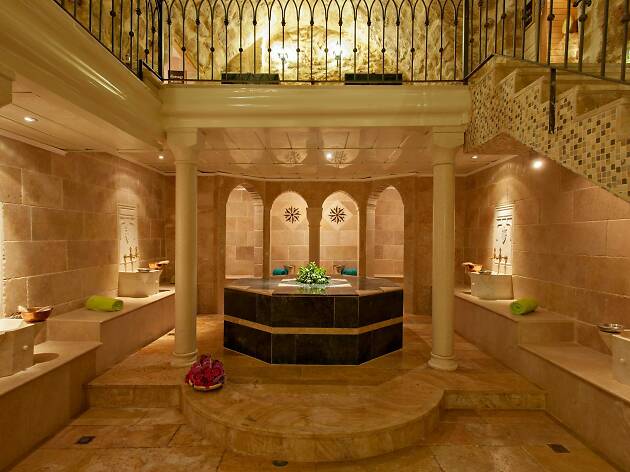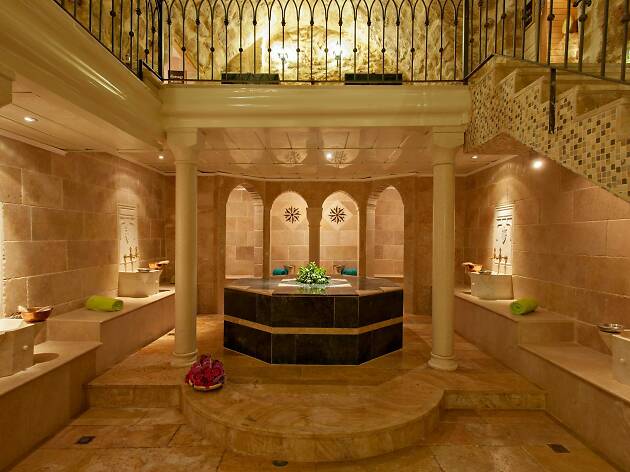 The Turkish One - Hammam Ghattas
The sole functioning traditional Turkish bath in Israel takes you back on a journey in time and space: flying to the Ottoman era you'll find yourself laying on warm marble, getting rubbed by those strong shoulders of the massage masters at a magical venue which you can book for just yourself for up to 2 hours. Don't miss out on it – the second closest hammam is in Nablus, and that's for only the most adventurous tourists.
10 HaHagana St, Akko (04-6897462)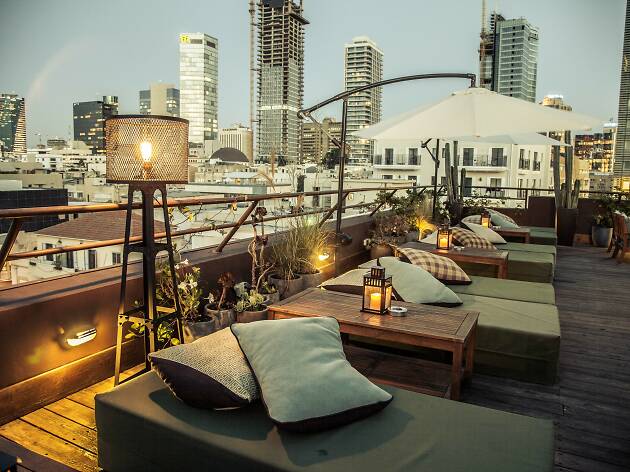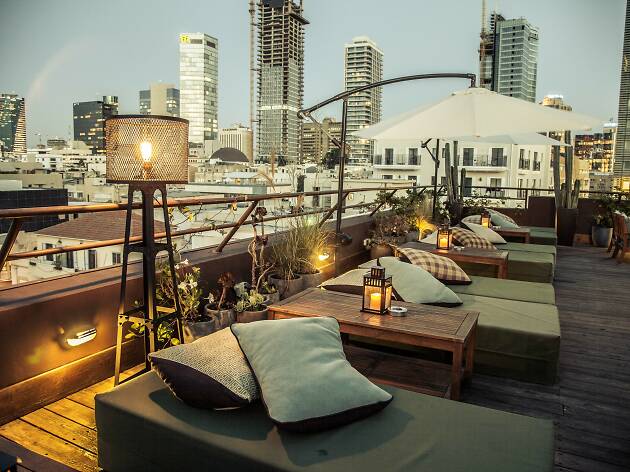 © Mosh Benjamin
The Very Tel Avivian One - Brown Hotels Spas
Brown equals the highest level boutique hotel vibes – their collection of hotels all across Tel Aviv (and in Jerusalem) aligns different styles, from Bauhaus Poli House through to hipster Dave. The common denominator of them all is that they offer a chance to chill. The first mentioned features a heated rooftop pool, the second hosts pop-up barber shops and tattoo salons. Your pick, or visit 'em all.
More info: brownhotels.com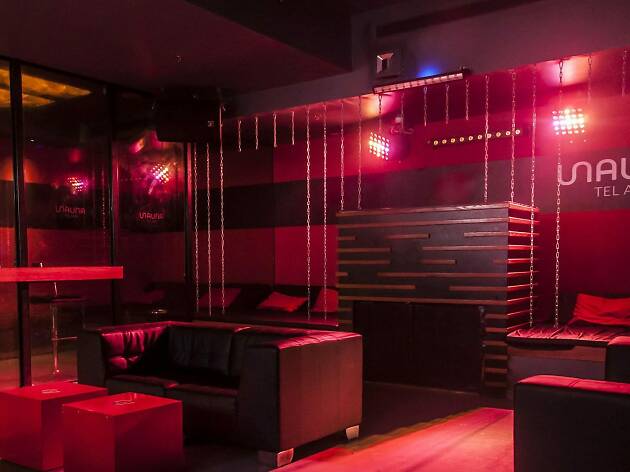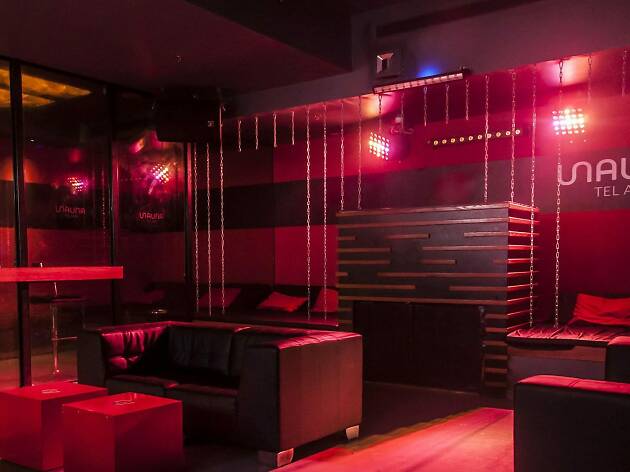 © Sauna TLV
The Naughty One - Sauna TL V
This is a classic gay sauna in the very heart of the city, with a steamy atmosphere, and a diverse guest circle from young soldiers through to serious club kids, and more. Open day and night seven days a week, it's a place to leave the real world behind for a few hours and indulge in fantasies – but hey, always play responsibly.
14 Carlebach St, Tel Aviv (03-5606446)
With 23 serene treatment rooms outfitted with Jacuzzis and stunning views, Cramim Spa boasts a range of options, but the vinotherapy – innovative treatments using grapevines, leaves, seeds and the grapes themselves – are truly spectacular. Book the grape seed body wrap finished off with a luxurious wine bath in Cabernet and Merlot grape seed oils then head to the on-site solarium or wine cellar.
10 Kiryat Anavim (isrotel.com)