Mary of Nazareth International Center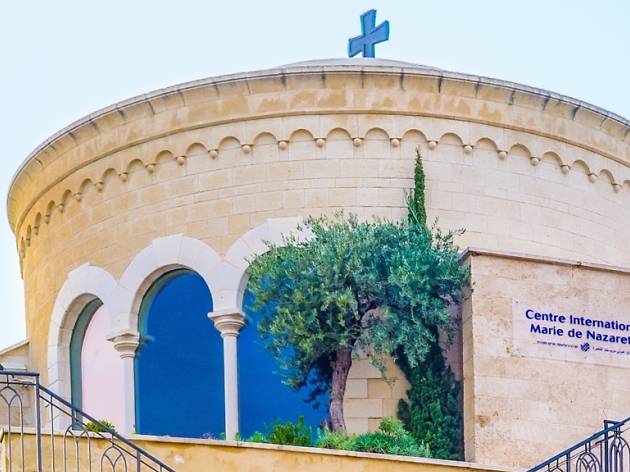 An educational experience dedicated to the mother of Jesus, Mary of Nazareth.
Located next to the Church of Annunciation, the Mary of Nazareth Center is a special place where visitors can learn the story of Mary. It offers an audio-visual journey, terraced biblical gardens, and a chapel on the roof. The center has a wonderful view overlooking Nazareth, a cafeteria, and a gift shop. Perfect for anyone interested in learning more about Christianity, or for history lovers. The center also speaks of Mary as a Jewish woman and her place in the Qur'an, making it a unique learning experience for members of all faiths. It is located in a renovated building from the Ottoman era, and is believed to come from Mary and Jesus' time.
Venue name:
Mary of Nazareth International Center
Contact:
Address:
15 Casa Nova st
Nazareth


Opening hours:
Mon-Sat 9:00-12:00, 14:30-17:00
Price:
by donation