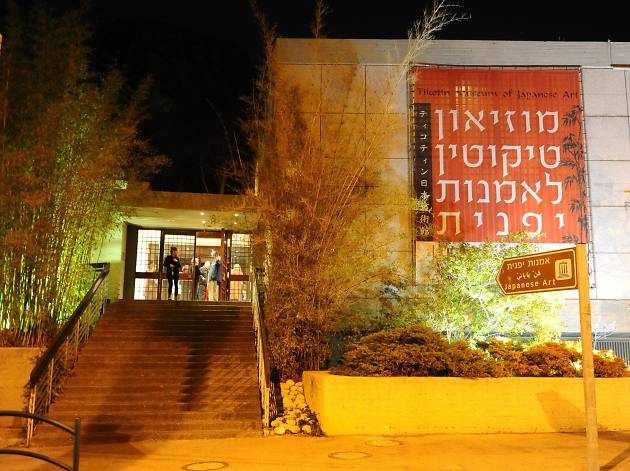 This museum boasts a vast and comprehensive collection of Japanese art.
Nestled between tall bamboo, this museum is dedicated to art from the Land of the Rising Sun, showcasing a broad cross-section of both traditional and modern Japanese prints and paintings. Due to the delicate nature of Japanese craftsmanship, which is sensitive to light and weather, exhibits change frequently.
Venue name:
Tikotin Museum of Japanese Art
Contact:
Address:
89 Hanassi Blvd
Haifa


Opening hours:
Sun-Wed 10:00-16:00, Thu 10:00-19:00, Fri 10:00-13:00, Sat 10:00-15:00
Price:
Adult: NIS 45, Child/Soldier/Student: NIS 30, Senior: NIS 22.5
Beauty of Silence

Fujimura's art lies in their creation, spontaneous but the outcome of training and introspection. Using traditional Japanese art tools, (powder pigments produced from minerals, soils, corals, semi-precious stones, and some gold and silver leaf), he concentrates...

Small is Beautiful

For centuries, the Japanese have valued small-sized objects for practical and spiritual reasons. The island's limited resources along with the Buddhist perception of minimalism helped Japan evolve a cultural tendency to find beauty in the small and fine....
You may be interested in: