How did the Israeli trailers for "The Handmaid's Tale" become a worldwide hit?
Posted: Monday July 29 2019, 2:55pm
Fans of the show are waiting impatiently for the Israeli trailer of "The Handmaid's Tale" every week, and even Google has reacted to the madness. How did this happen?

Start-up nation? Try trailer nation. It turns out fans of "The Handmaid's Tale" are addicted to the Israeli trailers from the Israeli HOT-network - religiously watching them on a weekly basis. They receive a place of honor in the show's fan groups, accompanied by the traditional "Happy Israeli Trailer Day!" So what's the secret of their magic?
The trailer is uploaded to YouTube every week on Thursday and keeps fans on the edge of their seats. "Is anyone else counting back and searching the net for the Israeli trailer?", "Did anyone see the Israeli trailer for Chapter 11?", "Where the hell is the Israeli trailer?" These questions flood the Facebook group "The Handmaid's Tale - Official Fan Group" every Wednesday. These questions invite comments like "NEED the Israeli trailer!", "cannot wait for their promo to come out!" And shared shock reactions after the viewing. One of the responses this week even showed that the demand for the HOT trailers influenced Google's algorithm. Similar conversations are also held on Reddit and Instagram.

So what are in Israeli trailers that the Americans do not have? It turns out that we are just a little more generous and reveal more of every chapter. In America the show is broadcast on Hulu, while in Israel it is aired in HOT; a streaming service versus a television network, respectively. "The American trailers are always annoying me," one fan wrote in one of the groups. "The Israeli one is exciting. I love the Israeli version! "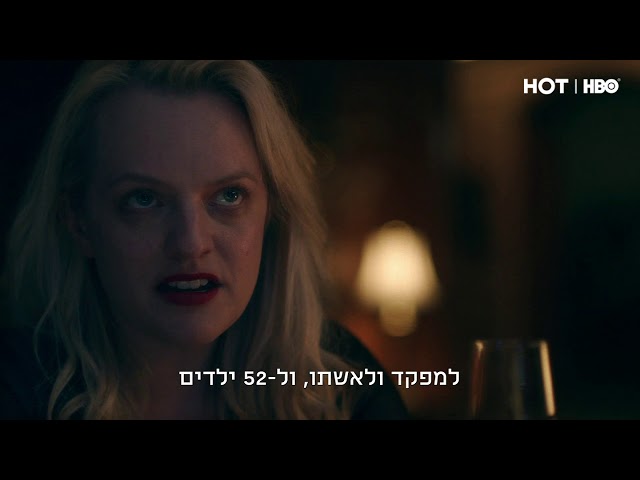 Share the story