Ben Yehuda Coffee Kiosk - Berale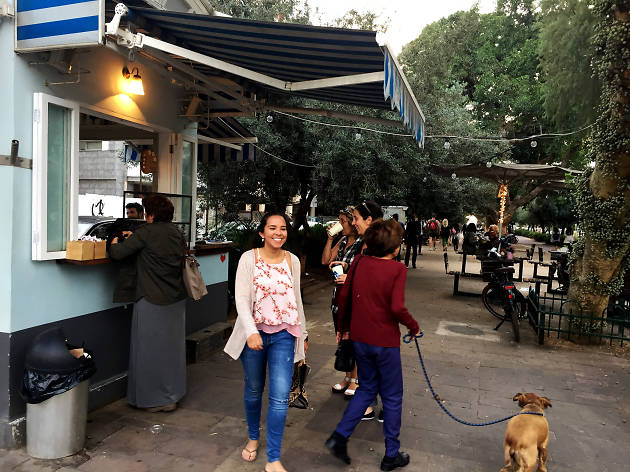 The long lines don't lie, neither does the coffee.
If you think coffee is reserved for early mornings and afternoon slumps the no-name kiosk on Ben Yehuda at the intersection with Ben Gurion will prove you wrong. There is literally always a line and aside from a very small selection of sandwiches and pastries all they serve is coffee - a fantastic local coffee, called Dada, from Hod HaSharon to be exact.
Venue name:
Ben Yehuda Coffee Kiosk - Berale
Address:
30 Ben Gurion Blvd
Tel Aviv


Opening hours:
Sun-Sat 07:00 - 22:00